Phuket
Deadly Phuket inferno inspires rethink of firefighting abilities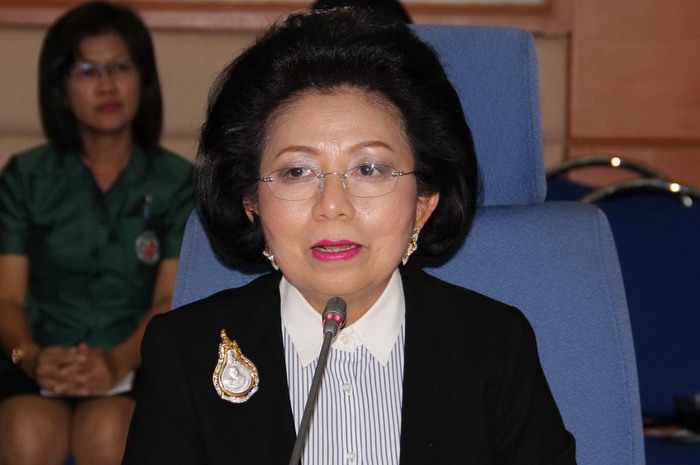 PHUKET: The deadly fire that claimed four lives, including a family of three, last Saturday has prompted the Phuket City mayor to re-evaluate the city's firefighting capabilities and find a way to win back city residents' confidence.
Flames engulfed the Chokchai Furniture shop in Phuket Town at about 2am, trapping and killing the Rueanchai family of three and one woman (story here).
"There are more than 30 firefighters in the Phuket City Fire Department, but they constantly come and go. We often have to train new staff, which, in my opinion, is a big weakness for the department," Mayor Somjai Suwansupana said today.
"Admittedly, not many people want to work as a firefighter. It is a dangerous job; one that is undertaken for very little pay."
Nonetheless, Mayor Somjai described how she planned to improve the department's firefighting abilities.
"We normally hold drills every Friday to make sure that our firefighters and equipment are ready to go in case of an emergency," she said.
"We will take these opportunities to look into how we can improve what we do to raise the skill levels of our firefighters, so we can gain back people's confidence in the department."
Mayor Somjai specifically addressed the issue of security bars on windows preventing firefighters from entering the Chokchai furniture store to fight the blaze.
"We will look into buying more equipment for firefighters, so they can remove security bars from windows if they need to," she said.
Mayor Somjai also denied reports that the first fire truck to arrive at the scene was carrying only a half-tank of water.
"Half the water in the tank in the first truck was pumped to another truck at the scene so that second truck could continue to fight the fire," she explained.
Mayor Somjai also mentioned what Phuket City Municipality had been able to contribute the families of the victims.
"We are devastated about those lost in the fire. We have given 139,000 baht to the relatives of Mongkol, Nucharee and Theerawat Rueanchai to help cover funeral expenses," she said.
"We have also donated 25,000 baht to Thanya Karnnapat's relatives for her funeral. The Department of Disaster Prevention and Mitigation (DDPM) Phuket office is considering matching that donation."
Mayor Somjai said the municipality also donated money to help cover medical expenses for the owner of the building, Janhorm Jakkaew, who was able to jump to safety from the second storey after the fire broke out.
"Our main focus now is to ensure that all equipment is in proper working order, and that our firefighters are ready at all times. We believe that what we have been doing has worked for us so far," Mayor Somjai said.
"However, we must always be looking for ways to improve our organization, especially if it can help prevent tragic deaths like those on Saturday."
— Athip Karndee