Looking Back: Planning a Royal funeral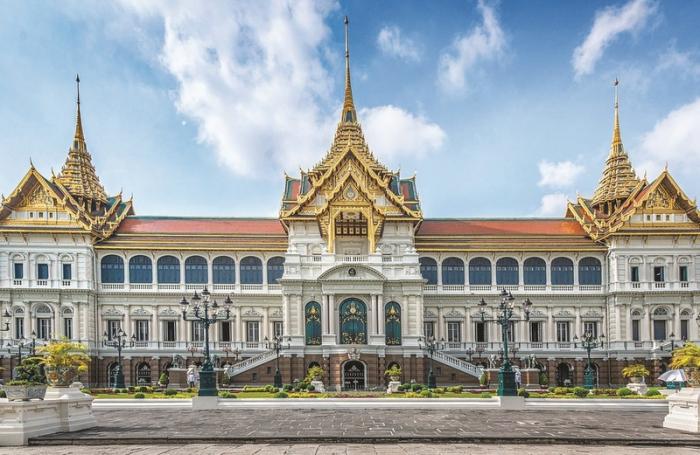 PHUKET: Royal funerals are solemn affairs that take months to plan. When a monarch or a high-ranking royal passes away, their body is taken to the Dusit Maha Prasat Throne Hall inside the Grand Palace complex. There, the body lies in state while craftsmen build the royal funeral pyre, an intricately crafted structure which takes up to nine months to construct.
In the weeks since the passing of His Majesty King Bhumibol Adulyadej, thousands have flocked to the hall to pay their last respects. Built by King Rama I in 1790, it has served as the final throne room for many deceased royals of the Chakri Dynasty.
Inside lies the royal urn, a large gold plated octagonal structure perched high atop a multi-tiered pedestal. The urn is 95cm high, with a diameter of 65cm.
In the past, Royal funerals were usually held in the dry season. Cremation takes place at Sanam Luang, the royal ground situated outside the Grand Palace. Funerals for Royal members who passed away during the rainy season would therefore have to wait for the dry season.
The royal urn has played an important part in every royal funeral. A monarch's urn, referred to as 'Phra-Boroma-Kot', is made of fine wood and covered in gold, with a crown top.
King Rama I commissioned the first royal urn of the Chakri Dynasty in 1808, to be used to carry his own body when he passed away. However, not long after it was completed, the King's fifth daughter passed away. King Rama I, in his grief, asked for her body to be laid in state in his royal urn. This marked a precedent where a deceased member of the royal family was granted the use of the royal urn.
In the reign of King Rama V, a new royal urn was commissioned in 1900. It was built to temporarily serve royal funerals while the existing urn was being refurbished. However, it would go on to serve in several royal funerals and is currently being used ceremonially at King Bhumibol's funeral.
The practice of housing a royal's remains in the royal urn has now been done away with, with the exception of Princess Bejaratana, who wished for her funeral to be carried out according to the ancient traditions of Thai royals.
Currently King Bhumibol's body is placed in a coffin at the Grand Palace, which is hidden behind a screen. Mourners will see the royal urn perched atop the wooden pedestal. The king's body will lie in state until the cremation ceremony is held.
— Anand Singh
Experience the creative vibe during Bangkok Design Week with Airbnb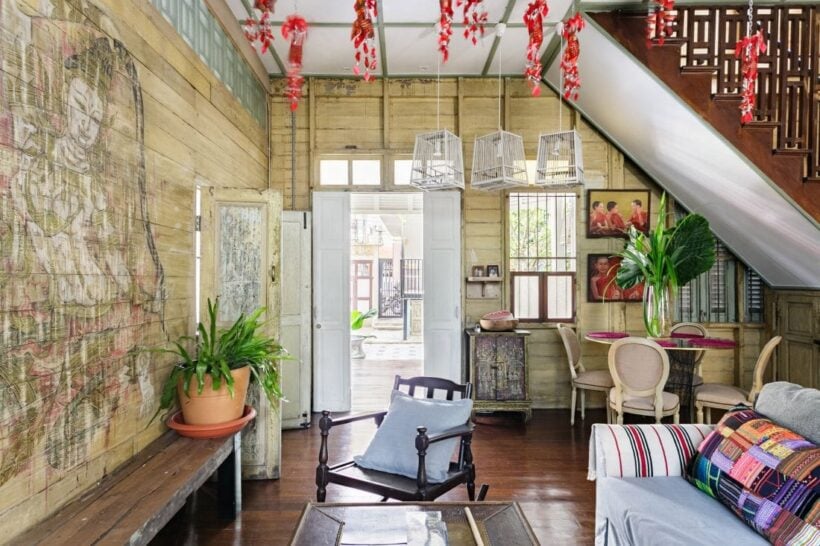 Thailand is a hub of creativity; a country filled with artisanal culinary gems and art galleries that boasts creativity and innovation allowing cultural tradition to sit comfortably alongside the embrace of new ideas. Thailand never tires, and Bangkok remains popular, with Airbnb seeing an influx of guests during festivals and events such as Bangkok Design Week, which returns for its second year from January 26 – February 3.
The creative economy is thriving worldwide and in Thailand Airbnb have seen a clear synergy between the creative and sharing economies with recent Airbnb data showing there are 2,000 passionate Airbnb Hosts in Thailand who work in the creative industry.
Airbnb's global digital platform helps creative entrepreneurs to support themselves, fund their passions and in many cases, showcase their creative work, in turn promoting local culture and authentic travel experiences to international and domestic travellers alike.
Held in the Bang Rak district of Bangkok – known for its creativity and centering around Charoen Kung Road, Bangkok's oldest road – the second edition of Bangkok Design Week is held under the theme "Fusing Forward" and looks to build on its first year of success.
With almost 10,000 Airbnb travellers expected in Bangkok each day of design week, and almost a quarter of all creative Airbnb hosts in Thailand being based in Bangkok, we share some unique Homes across the city, ideal for those looking to enjoy Bangkok's creative vibe.Between waking up from the comforts of a creatively designed home to attending hosted talks, travellers and locals alike are finding inspiration in this ever evolving golden city. Airbnb has also recently launched Airbnb Plus, which are a selection of homes intended for guests looking for one-of-a-kind, thoughtfully designed, beautiful homes with exceptional hosts.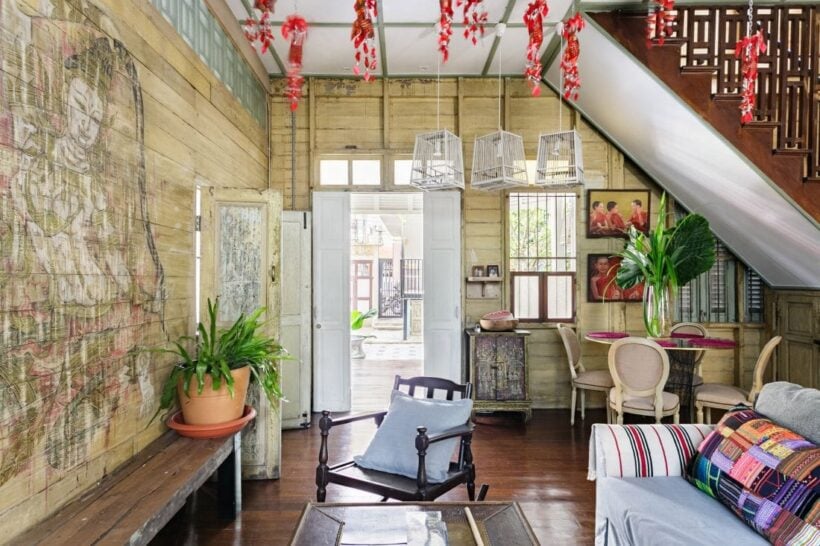 1) Anonymous Heritage Home
This rare and unique Thai house built at the turn of the 20th century, is made from golden teak wood and features antique objects, artworks, and high ceilings. Located in Silom area, the creative district is a short stroll away and the river boat for the old town and temples are minutes away.

A renovated 40-year old shophouse in the vibrant China Town area of Bangkok, Bā hào offers  Thai-contemporary inspired accommodation on the third and fourth floors with a shared living space on the second and an eclectic Oriental-style bar on the first floor.

Minimalist and zen-like, this townhouse is located in the heart of the city yet offers a laid back feel away from the hustle. With five bedrooms, it's ideal for a group looking to explore the city's creative nooks and crannies.

4) Design house near Chatuchak Market and Ari
This architect-designed house is in a lovely neighborhood with many local street foods nearby, and easy access to Bangkok's most popular creative hotspot Chatuchak Market, tourist spots and shopping malls.

This family-owned, antique design B&B is located between the old city and the new, and offers a truly unique accommodation experience located just 300m from the nearest BTS station and 600m from the nearest Chao Phraya River pier.
Airbnb is also supporting a new wave of creative entrepreneurs, where we see more creatives becoming Airbnb hosts. Meet local artists and spend the afternoon with them through Airbnb Experiences.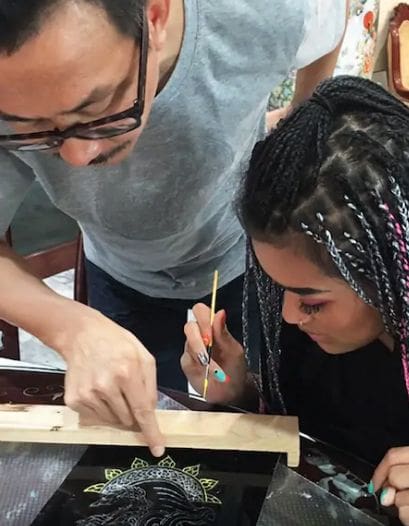 6) Lai Rod Num: Thai crafts gold workshop
Lai Rod Num is an ancient Thai craft using gold leaf and black lacquer painting which is often used in the decoration of temples or palaces pillars, window and door panels, ceremonial bowls, jewelry boxes, and much more. You will learn more about the craft and in the workshop using an adapted modern technique have the chance to create your own craft piece which you can take home.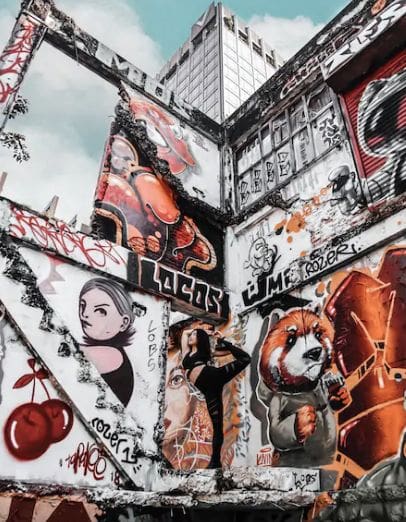 7) 1970's photo shooting with blogger
Blogger and photographer Tommy will show three completely different faces of Bangkok, in three different neighborhoods, highlighting Bangkok's diversity and the most beautiful points of the city. Guests will experience classic Bangkok architecture as well as the 'hipster' side of Bangkok with its hidden graffiti, street art and how local people live, and amazing Bangkok views.
Bangkok Airways celebrates the arrival of its 40th aircraft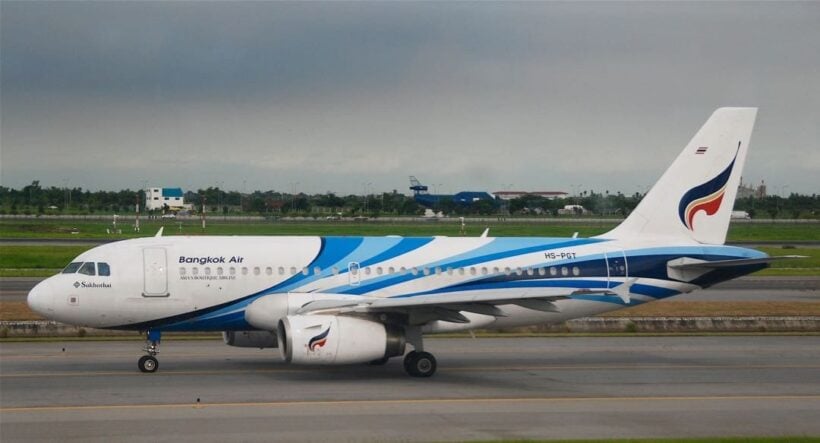 Bangkok Airways has welcome the latest Airbus A319 as the local airline's 40th aircraft when it arrived at Suvarnabhumi Airport.
The event was led by Dechit Chareonwong, vice president of Flight Operations and joined by Nijjapat Piyapant, vice president of Ground Operations.
This aircraft type, the latest incarnation of the short-haul A320, consists of 144 economy class seats and will serve popular domestic and international routes such as Chiang Mai, Phuket, Samui, Krabi, Myanmar (Yangon, Mandalay), Cambodia (Siem Reap, Phnom Penh), India (Mumbai) and Vietnam (Danang).
The airline is adding Vietnaese city of Cam Ranh as a new route starting January 25.
Currently, Bangkok Airways' fleet consists of 4 ATR 72-500s, 11 ATR 72-600s, 16 Airbus A319s and 9 Airbus A320s.

International Hip Hop sensation at Sugar Club Phuket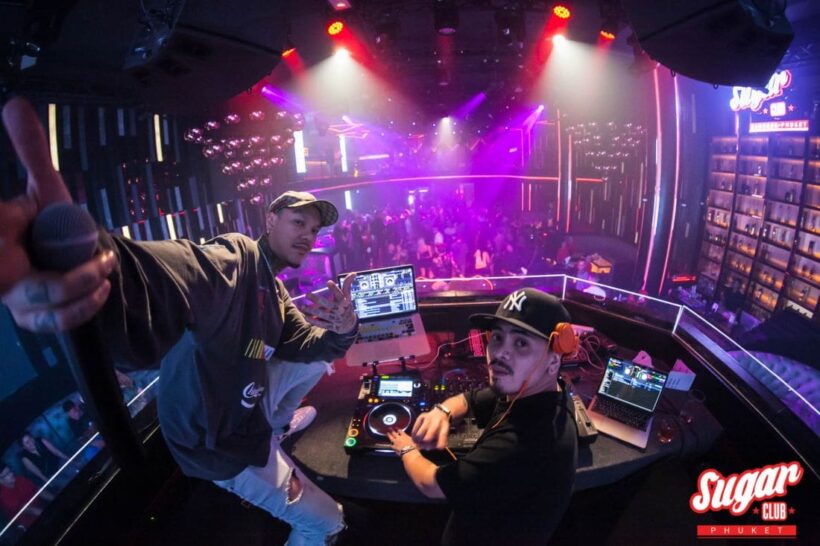 Sugar Club Phuket is hyped to host the Thailand premier of US Hip Hop sensation Rae Sremmurd, live on Tuesday, January 22.
Ever since Rae Sremmurd exploded onto the scene with SremmLife bangers "No Flex Zone", "Unlock the Swag" & "No Type", Hip Hop parties just haven't been the same. Brothers Swae Lee and Slim Jxmmi may be relative new-kids on the block, but they've already build massive success, notably since their Gucci Mane-featuring SremmLife 2 single "Black Beatles," and the accompanying online Mannequin Challenge rocketed them onto the international circuit.
More recently, their viral fanbase was gifted a fist-full of freshness when the trio of LPs on SR3MM arrived last year. A stand-out album with guest features from the likes of The Weeknd, Travis Scott and Future was always expected. But the inclusion of a strong pair of solo albums from Swae (the smooth ride of 'Swaecation') and Jxmmi (the trappier 'Jxmtro' with a stunning rap from Zoë Kravitz) proved the duo's star quality beyond question.
To quote Swae Lee: "We gonna be in one of the Hall of Fames; it doesn't matter if it's the hip-hop, the opera, or whatever, we're going down in history for something. There's gonna be statues of us. We gonna go hard while we're here. We're going to make classic, timeless music and make a mark on these motherfuckers."
Witness the rise of a legend at Rae Sremmurd's first show ever in Thailand, only at Sugar Club Phuket – live on Tuesday, January 22.
Facebook Event​ HERE
Email​: ​[email protected]
Phone​: +66 98 889 8590