Thai Life
Island Fever: After the thrill is gone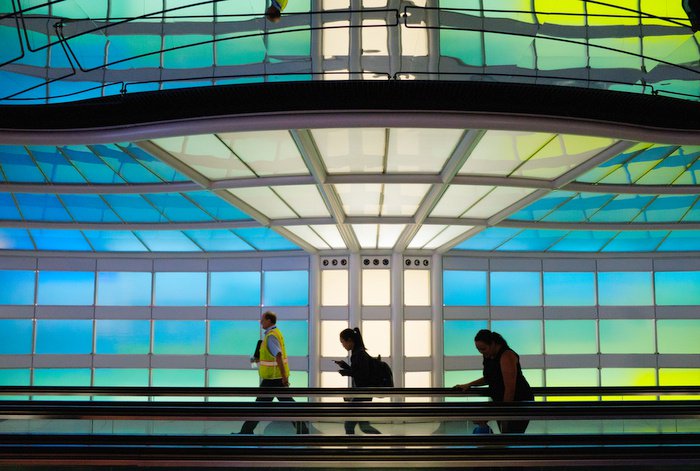 PHUKET: We have just hit midair turbulence as the captain turns on the fasten-seat-belt sign.
In the row opposite me, an older mother of two has her son in a headlock, and a spare hand clamped over his mouth to muffle the droning noise of what appears to be a manic case of attention deficit disorder. A quick bite to the ear seems to quiet the little fellow down.
Meanwhile a young girl staggering down the aisle manages to projectile-vomit her tuna fish sandwich over a nearby group of strangers who roar out disapproval. Newspapers are thrown down quickly by onlookers and the stench wafts over the cabin.
I'm hunkered down in seat 29D on a Malaysia Airlines flight from Phuket to Kuala Lumpur. This is indeed the very last row, except for the cabin crew bunked down in the back galley, all taking a collective snooze.
There is no silence for the lambs here and those crusty travelers who claim the Chinese don't fly the Malaysian flag carrier after the disappearance of MH 370 are entirely mistaken. I have proof of life. An entire tour group is headed for a quick transit and back to the Mainland.
Minutes before we land, the entire planeload of passengers stands up, as if some secret signal has been given, and start unloading masses of plastic bags above the din of 'chat' that raises the noise level well above that of front row seats at an AC/DC concert. And, of course, next up is the rugby scrum to get off the airplane.
In the 1950s and 1960s, Americans, Europeans and other western types went abroad in rapidly increasing numbers. These days there is a replay, but for many the changing faces and different value systems are distilled in a near racist rant when tolerance is thrown out the window.
Yes, I do suffer in peak season airport chaos and get into the fray of line cutters and have been known to throw a few elbows at times. Same as I would in a New York subway or on the opening day of a new Apple offering. There might be blood.
So why are we saddled with these same cultural stereotypes about rude Russians or loud Chinese. Who cares? They, like I, are out for adventure and getting off the couch to see a new place, experience the world beyond their own day-to-day existence.
Back in the day, in say the 1700s, travellers did not have to contend with what other people thought; they were trying to simply stay alive from plagues, massive wars and a sea of bloodthirsty sharks.
These days, we have the small, self-important group called the haters, who only want 'things to be the way they used to be' or 'remember the good old days' of say 10 years ago? Get a life.
I've spent a lifetime travelling from the front and the back of the bus, bedding down in luxury villas to guesthouses and all things in between. But I never feel more alive, more connected to people and the up-to-the-minute experience than when confronted by the sheer scale of humanity.
We are lucky these days to have ways to easily move around this great and wondrous world, and who really cares if my seat in the back row of the plane didn't recline, or the dank smell of disorderly conduct permeated my life for a scant one hour and ten minutes.
My mood remains uplifted and joyful at the opportunity to see and experience new things, be it a solitary moment or one with half of humanity shoving me forward from behind. All I know is that the thrill is still there, even after all these years on the road.
— Bill Barnett


Join the conversation and have your say on Thailand news published on The Thaiger.
Thaiger Talk is our new Thaiger Community where you can join the discussion on everything happening in Thailand right now.
Please note that articles are not posted to the forum instantly and can take up to 20 min before being visible. Click for more information and the Thaiger Talk Guidelines.