SNAKES! But not all snakes are deadly, most aren't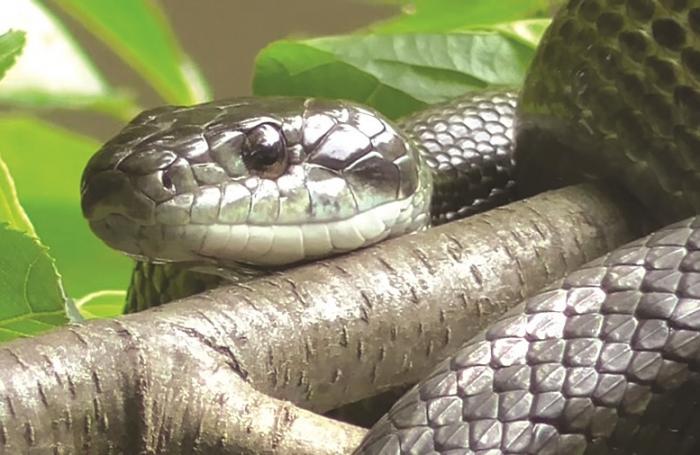 A friend discovered a snake on his balcony the other day and asked me what it was. With alternate broad bands of yellow and black and a triangular-shaped body, it could only have been a banded krait. Fortunately, he stood well back and allowed the creature to slither away into the garden. I say fortunately because all kraits are extremely venomous. Snakes like to live near water, but the recent downpour may have left this one seeking higher ground.
But let's not get too alarmist. I'm sure that all you readers out there have had encounters of the serpentine kind, but remember that snakes normally only attack when cornered or threatened. Most varieties in your flower beds and shrubs will be harmless – rat snakes, kukris, wolf, rat and cat snakes, racers, or slender whip snakes – and the one I see most often on my patch – golden tree snakes. These beautifully patterned bright green reptiles can actually 'fly' from tree to tree by flattening their slender bodies.
There are downsides apart from the venom. I happen to like snakes, but they are voracious predators, and just one in your garden will rapidly denude your personal paradise of its agamid and garden fence lizards, its ground-hugging sun skinks. A snake that resides unseen inside my roof space gobbles up any straying geckos, and even my resident tokay gecko, a fierce creature in its own right, has stopped calling out "Tok-kay" to announce his evening presence.
At the other end of the scale are the heavyweights of the reptile kingdom. Several times, I have had to stop my pick-up while a water monitor crossed the road. One of the largest lizards in the world – up to nine feet in length – it inhabits watery areas all over Phuket. A denizen of mangrove as well as inland swamps, it can have a delicately patterned skin, but more often the adults are grey.
Particularly fond of carrion, it is attracted to garbage tips. Sadly, and as with snakes, monitors are easy pickings: killed both for their meat and for their valuable hides.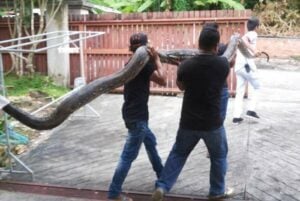 As for the real monsters, Phuket has its share. I am thinking of huge, iridescent reticulated pythons – one measuring more than twenty feet in length was recently captured and subsequently released by the Kusoldharm foundation. Needless to say, it had gobbled up all the local chickens. But they will tackle much larger fare, including wild pigs.
And let's not forget the cobras and king cobras, the latter being by far the largest venomous snake in the world. Not to worry. They are nocturnal and shy, hiding by day and very unlikely to invade your patch.
Additionally, they are more threatened by us than we by them. Loss of habitat is a major problem for them. A friend residing at Phuket Royal Marina was in the habit of daily visiting a lagoon nearby to watch the waders and especially a massive water monitor. All too soon, the lagoon was filled in. Why? For 'development' – to the consequent exodus of all the wildlife.
Patrick Campbell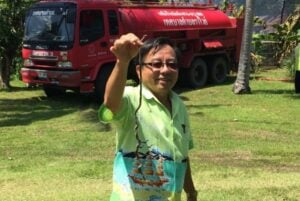 - Legacy Phuket Gazette
Law and Order: Tangled Thai defamation laws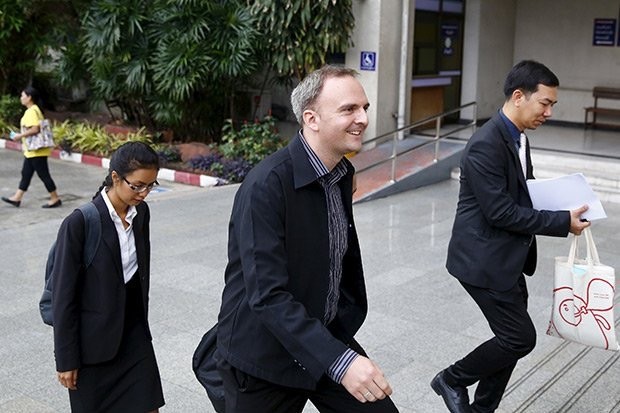 PHOTO: Rights defender Andy Hall goes on trial for criminal defamation & computer crimes
Living in the Land of Smiles you need to mind your Ps & Qs, as an expat, tourist, company or just about anyone actually. Thai defamation laws can be used to silence people, even in the most innocuous situations. It's different from the West and, living here, you need to have a basic understanding of the differences in the way deflation and slander works in Thai law. As a media publication it can be especially onerous preventing us from publishing any number of stories that we would like to, button't dare . Editor
Court cases over the past three years – the most notable the case against British national Andy Hall, Academic Dr Wyn Ellis, and local blogger Alan Morrison with his PhuketWan, reflect a peculiar aspect of the Thai criminal system. Unlike criminal court systems in most Western countries, a private person in Thailand can initiate criminal prosecution if they believe they are a victim of a crime.
In Thailand, people are able to access the criminal justice system through two channels. The most common way is for a private citizen to file a complaint with the police. The police gather evidence and submit the case to the public prosecutor. The public prosecutor determines whether to file formal charges after reviewing the evidence.
The second method is a private criminal prosecution. Under this method, crime victims have the right to file a case against the accused perpetrator. In cases where the victim is seriously injured or dead, the spouse or heirs can file the lawsuit. Generally, a private prosecution is faster, more focused and more efficient than a public prosecution because an attorney will assist in the investigation of the case to strengthen the victim's charge.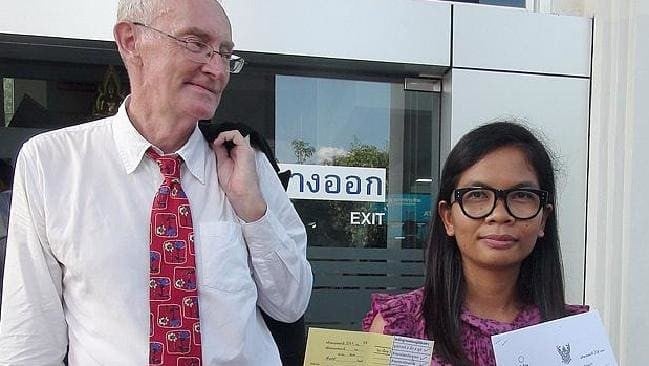 Phuket Wan journalist Alan Morison and his Thai colleague Chutima Sidasathian outside Phuket Court
(Read about their case, in their own words, HERE.)
Private prosecution of criminal cases helps to overcome several problems with the current criminal justice system. Firstly, there are limits to the number of cases that a public prosecutor can handle. Private prosecutions alleviate the shortage of prosecutors within the public system.
Secondly, there are problems with undue influence which may make public prosecution of certain crimes or charges against certain individuals unlikely. Private prosecution of crimes allows those types of cases to move forward even if they become an embarrassment to high ranking officials or other powerful individuals.
And thirdly, some crimes are just not a priority for public prosecutors. Once a public prosecutor has charged someone with a crime, he cannot allow a perpetrator to plea bargain to lesser charges to settle the case. So the prosecutor may be reluctant to file certain charges because he/she is not willing to see the case through to the end. In these situations, an injured party can still move forward to seek punishment against their perpetrator.
However, the system of private prosecution also brings a host of problems. Allowing private criminal prosecution can alleviate the manpower shortage in the public prosecutor's office, but it increases the burden on the court system. The processing of cases in Thai criminal courts can already take over a year.
There is also the problem with duplicate charges against the accused.
Andy Hall was acquitted of criminal defamation in a case filed by the attorney general's office last year. However, he is now being tried on the same charges through the computer crimes act by a private company. The fact that a public prosecution has been initiated or completed does not prejudice a victim's right to bring a criminal action on the basis of the same offence.
In addition, initiating a private prosecutorial action is generally limited to those who have the ability to fund private attorneys to file and prosecute their cases. Criminal legal prosecution can be very costly. There have been complaints that corporations and the wealthy have used private prosecution to silence critics. Criticising the wealthy and powerful can open up individuals to a costly legal action and possible imprisonment.
The private prosecution system is a tool. It can be used to bring about justice when government officials refuse to prosecute. However, it can also be used to intimidate to prevent disclosure of information or critical opinions. It is generally up to the courts to distinguish between justice and intimidation.
Additional reporting by Yutthachai Sangsirisap.
Sansiri launches THE BASE Central – Phuket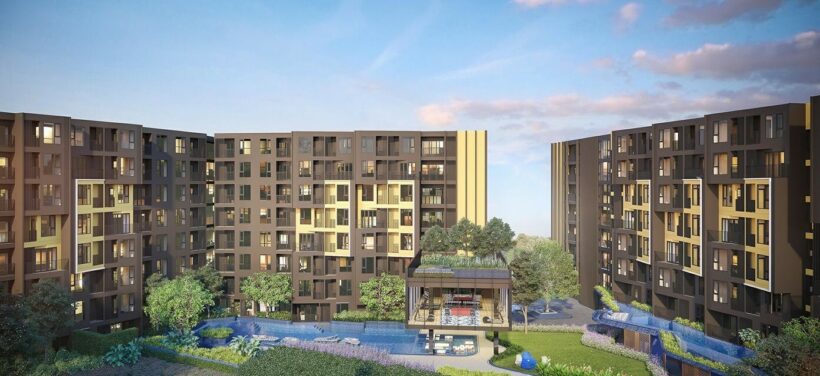 Sansiri launched another one of their 'BASE' branded condos with the launch of 'THE BASE Central Phuket'.
Quoting from their media release, "The design is influenced by an enchanting lifestyle where the native people and Chinese from across the seas come together to create the Peranakan culture under the new concept 'MARK MY BASE'."
Poomisak Julamaneechot, Vice Managing Director of the condominium development project, San Siri Public Company Limited says, "Sansiri has continued under The Base brand in Phuket by launching this new project 'The Base Central –Phuket' with a budget for construction 1,660 million Baht."
"The unique location at the heart of the island near Central Festival, and just one minute from the proposed new light rail station."
"The project is under the branding of 'Complete Your Living Experience'. The project will be available for initial registration and reservations on June 23-24 with prices starting from 1.99 million Baht."
Check out some more about the new project HERE. (In English and Thai)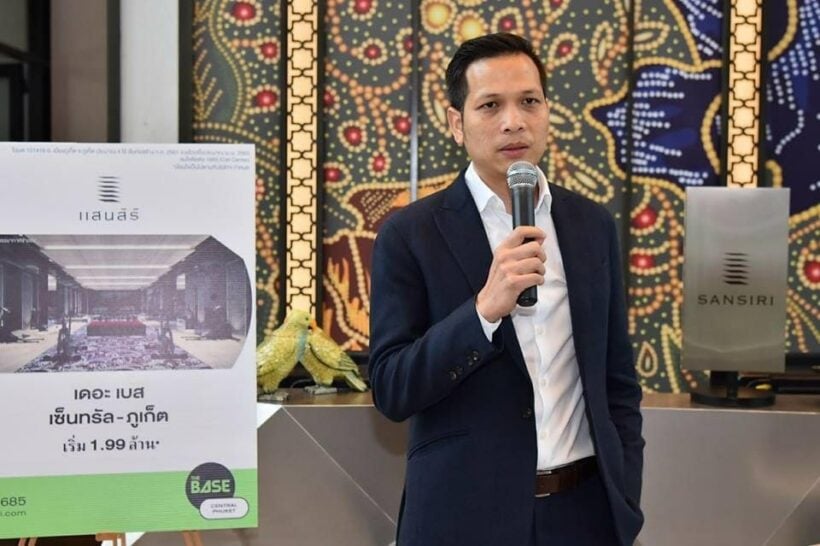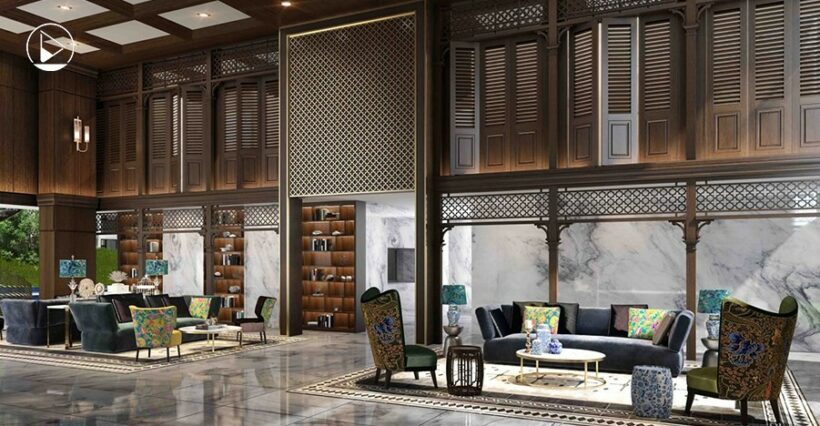 Sadvertising: The art of making us cry and selling stuff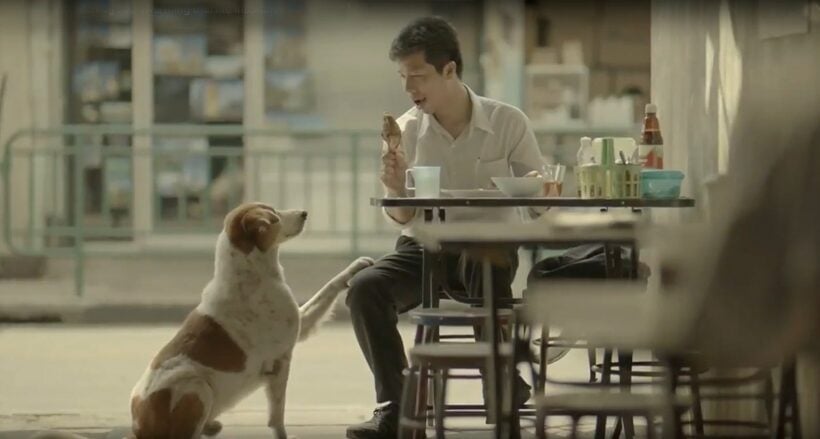 "Sadvertising is a consumer advertising trend in which ad creators are using a certain set of strategies to play on people's emotions and touch off feelings of sadness, melancholy or wistfulness. Touching or emotional advertising has become increasingly popular in recent years as companies work to create strong emotional ties around their products. This is based on a belief that advertising that elicits an emotional reaction from viewers is more likely to be shared, particularly online and over social media. By attempting to reach consumers on a deeper level, sadvertising represents an attempt to gain their attention in an increasingly ad-cluttered world."
Sadvertising is something that Thai marketeers do very well. There have been some famous 'Sads', like this one…
One of the big ideas behind 'sadvertising' is the sudden shift in advertising across generations. Not too long ago, comedy and laughter were the most common advertising strategies. Sadvertising is a kind of logical progression, although it doesn't really work the same way that comedy did. But sometimes you can combine the two…
While there is a lot of potential for innovating advertising to bring out a wider range of emotions, some experts point out that there are inherent limitations to sadvertising that do exist with comic advertising. While many forms of comedy can be considered harmless in advertising, sadness is, at its heart, a negative emotion based on negative outcomes, which is something that marketers have classically avoided.
That means that in sadvertising, marketers must walk a fine line between tugging at consumers' heartstrings and making them feel depressed. And, mostly of course, they and make sure you have that happy ending.
Here's one more (there are plenty of others). Have your handkerchief ready for this one…