Excuse Buster: Don't turn your back on coconuts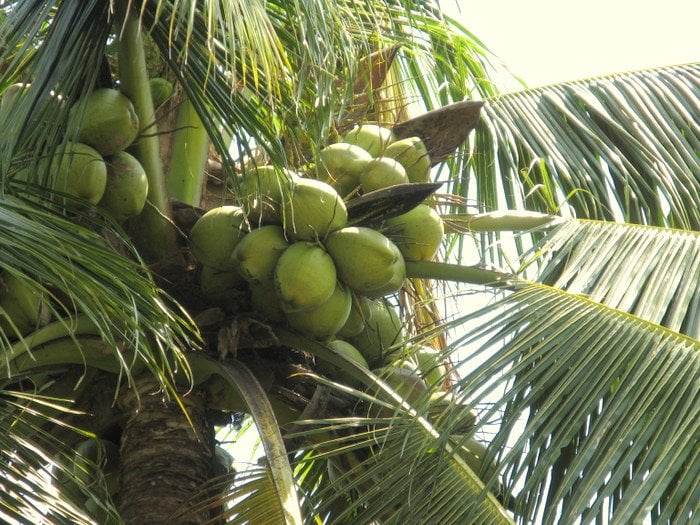 PHUKET: This week, I read an article in the Bangkok Post that caught my attention. It was called "Coconut oil, the hype is not healthy: It is apparently the latest wonder food, but medical evidence does not back up the wild claims" (story here).
I agree with the featured dietician when she says: "It takes diversity and balance to ensure good health. Eat a wide variety of healthy food in an appropriate amount, regularly work out and have enough quality sleep at night. That's the smartest way to go."
This is good, common sense advice. We should be wary of the next slim pill or health miracle – as there are a lot out there. However, I think the dietician misses the mark when it comes to the potential of coconut oil, which is detailed in available research.
We are fortunate to have coconuts everywhere in Phuket. I believe that coconuts, including their oil, hold a special spot among some of Thailand's "superfoods", which include Amalaki berries (story here) and Moringa (story here).
Let me break down the major points and arguments made in the coconut oil article.
The article claims "like many other products with convincing yet too-good-to-be-true properties, coconut oil can be considered just another health trend."
Health trend? Tell that to the many Asian and Pacific populations which have used coconuts as a staple for thousands of years, and see what they say. In ancient India, coconut is referred to as kalpa vriksha, which means "for the tree that supplies all that is needed to live".
Let's talk real science. The Bangkok Post article reads "there have so far been no medical studies or human trials to back up the hype." The health hype being referred to here includes the "supposed ability to lower cholesterol and blood sugar levels, as well as help people lose weight."
On the contrary, it is not hard to find many medical studies supporting these and many other benefits of consuming coconut oil with a quick search of PubMed (click here).
Positive effects on cholesterol
First, in an article titled: "Beneficial effects of virgin coconut oil on lipid parameters and in vitro LDL oxidation", published in the Clin Biochem Journal in 2004, it is said that the results of the research "demonstrated the potential beneficiary effect of virgin coconut oil in lowering lipid levels in serum and tissues and LDL oxidation by physiological oxidants. This property of VCO [virgin coconut oil] may be attributed to the biologically active polyphenol components present in the oil."

How about coconut oil and weight loss?
A study out of Brazil titled "Effects of dietary coconut oil on the biochemical and anthropometric profiles of women presenting abdominal obesity" found that "it appears that dietetic supplementation with coconut oil does not cause dyslipidemia [which is an abnormal amount of cholesterol/fat] and seems to promote a reduction in abdominal obesity."

What about coconut oil causing heart disease?
Widespread studies of coconut-consuming populations, such as those found in Polynesia and Sri Lanka, show that dietary coconut oil does not lead to high-serum cholesterol nor to coronary heart disease, mortality or morbidity. More information can be found in an article dubbed "Coconut oil consumption and coronary heart disease", which was published in the American Journal of Clinical Nutrition.
Benefits of medium-chain triglycerides
The Bangkok Post article questions the role of coconut oils' medium-chain triglycerides. It reads "In recent years, coconut oil has been widely promoted for its weight loss properties. It is claimed that the oil contains medium-chain fatty acids which are easy to digest and metabolize, making people on a weight-loss mission believe that consuming the oil regularly will make them slimmer." According to the dietician, such a belief has no medical evidence to support it.
How about this? In an articled called "Physiological effects of medium-chain triglycerides: potential agents in the prevention of obesity" published in The Journal of Nutrition, it reads: "From the literature review, we conclude that MCT [medium-chain triglycerides] increase energy expenditure, may result in faster satiety and facilitate weight control when included in the diet as a replacement for fats containing LCT."
I continued on with my research, and found articles from peer-reviewed journals that published findings about coconut oil and its anti-inflammatory properties, its ability to treat drug-resistant epilepsy if consumed often, its ability to fight infections.
The examples I have provided are only a few snippets of the vast amount of information out there – I could go on and on. However, I hope this prompts readers of any article to ask questions about the information and the expert, and to do some research before forming an opinion.
Personally, I am an advocate for the coconut and all the benefits of the fruit and its oils, and have founded my opinion in research.
In my next Excuse Buster article, I will explore the link between cholesterol, saturated fats and heart disease as a counter to more of the opinions from the expert in the Bangkok Post article.

Craig Burton is a nutritional expert with more than 15 years of experience at the forefront of the health and well-being field. He offers a high-level of his expertise in functional training and nutrition, focusing on detoxification, food intolerance and nutrient deficiency. For more information about Craig and his services, visit vitruvianmethod.com
— Craig Burton
Keep in contact with The Thaiger by following our
Facebook page
.
Out of 37 countries, Thailand has the worst pension system, says Bloomberg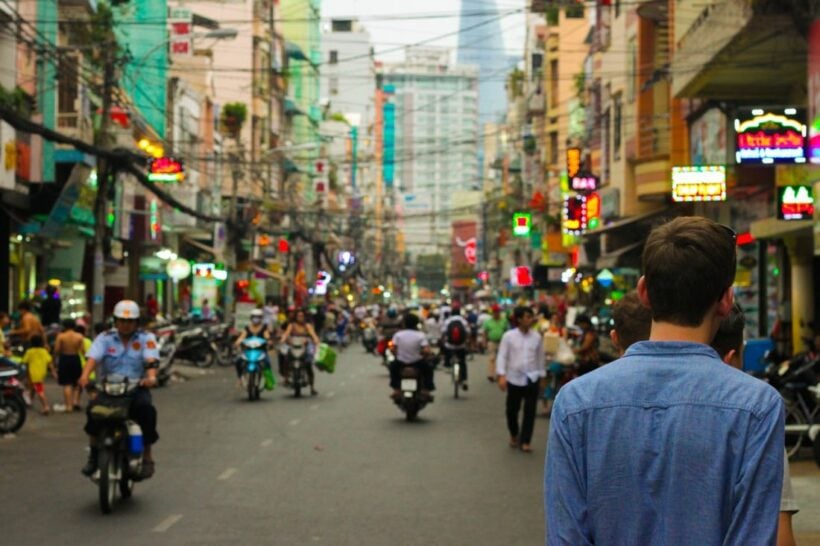 Thai Residents reports that on Sunday, Bloomberg published an article on the world's best pension systems, using information gathered from the 2019 Melbourne Mercer Global Pensions Index.
The survey looked at the pension systems of 37 countries with metrics including employee rights, savings, the number of homeowners, growth of assets, and growth of the economy. The purpose of the analysis was to determine what was needed to improve state pension systems and to gauge the level of confidence citizens had in their state pension system.
The Netherlands and Denmark were found to have the world's best state pensions, with Australia, Finland, Sweden, Norway, Singapore, New Zealand, Canada, and Chile next. Out of all 37 countries, Thailand finished last, with what the report described as an extremely ineffective and ambiguous system.
"Thailand was in the bottom slot and should introduce a minimum level of mandatory retirement savings and increase support for the poorest."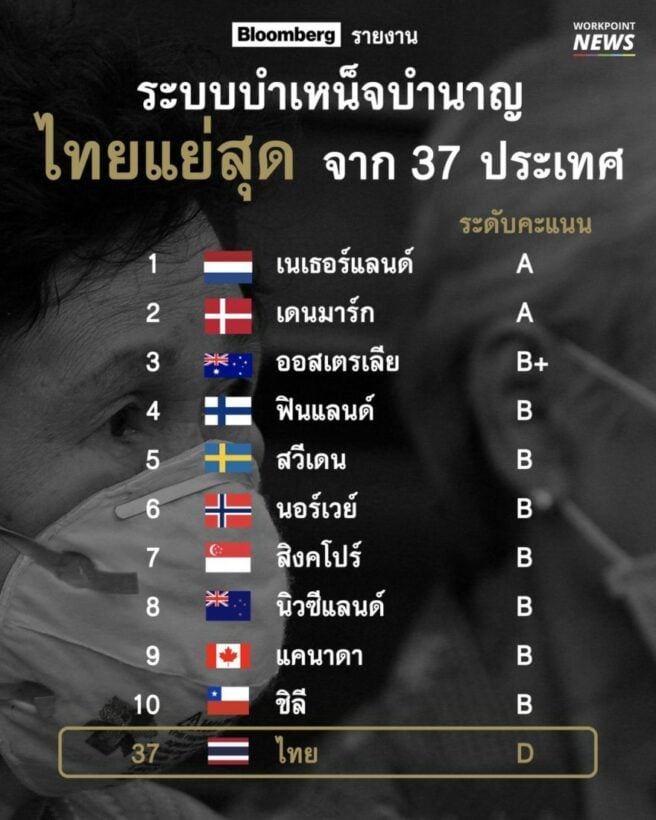 Photo: WorkpointNews
Thai Residents states that only those employed within the government system in Thailand are eligible for a pension based on salary. For most Thai citizens, pension amounts vary from 600 baht to 1,000 baht a month, depending on the recipient's age.
A report carried out by The Securities and Exchange Commission (SEC) advises Thai citizens to have at least 4 million baht saved by the time they retire, but Thai Residents reports that 60% of Thai retirees have less than 1 million baht in savings, with one in three citizens who have reached retirement age are forced to continue working in order to survive.
SOURCE: thairesidents.com
Keep in contact with The Thaiger by following our
Facebook page
.
Tax on salt content being considered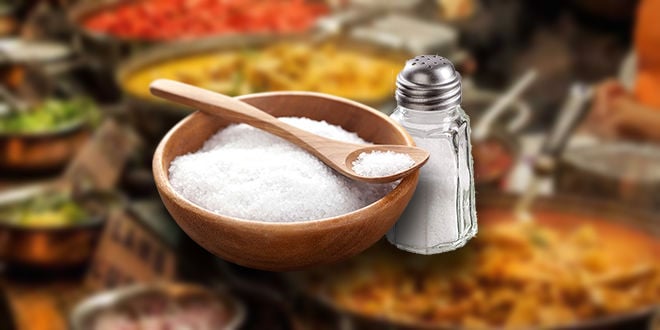 The Excise Department is considering imposing a tax on the salt content of food to encourage food producers to reduce the sodium content of snacks, instant noodles and seasoning cubes.
The director of the Office of Tax Planning said that the department is discussing a limit on the amount of sodium food can contain, in line with the standard set by the World Health Organization (WHO), which is 2,000 milligrams of salt per day.
In reality, Thai people consume an average of 1,000 milligrams per meal, making their daily intake well above WHO guidelines, according to the director.
He said any tax imposed would be at a level which would encourage food producers to reduce the sodium in their processed food without being punitive, adding that the proposal isn't intended to generate more tax revenue, but to help protect the health of consumers. Excessive sodium in the diet can lead to high blood pressure and kidney disease.
Fish sauce, soy sauce and salt would not be taxed.
SOURCE: thaipbsworld.com
Keep in contact with The Thaiger by following our
Facebook page
.
Water shortage warnings in 22 provinces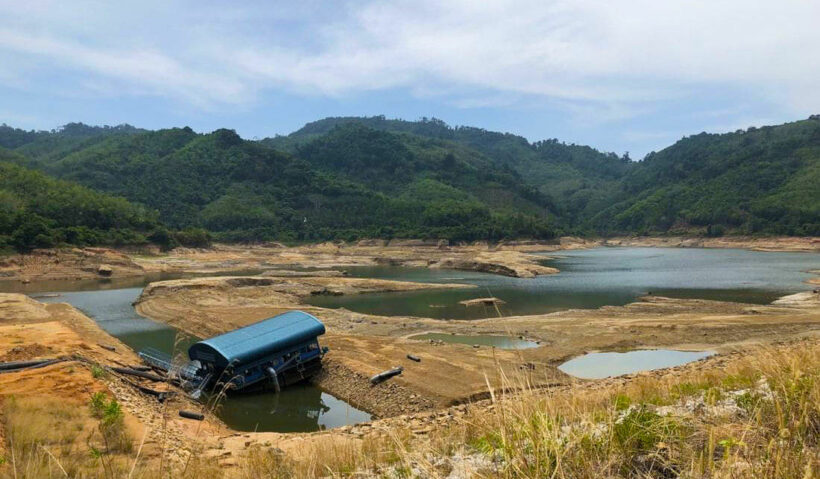 People living in 22 Thai provinces are being warned to prepare for shortages of drinking water during the upcoming dry season, due to start on November 1st.
The warning was issued by the National Water Resources Office, citing low levels in reservoirs, which are the main sources for tap water production waterworks in 22 provinces.
Areas at risk identified by the office are in northern, north-eastern, eastern and southern provinces.
Measures have been adopted by agencies charged with dealing with water shortages. including dredging water channels to allow greater volumes of water to flow into reservoirs, drilling underground wells, enlarging storage ponds and the purchase of water to supply to those in urgent need.
The Royal Irrigation Department has announced that people should use water sparingly.
There are currently about 6 billion cubic metres of usable water in reservoirs in the affected provinces, with 5 billion cubic metres reserved for consumption and ecological preservation, leaving only 1 billion cubic metres for use in agriculture.
This means farmers in the Chao Phraya river basin may not be able to grow a second crop of rice this year.
SOURCE: thaipbsworld.com
Keep in contact with The Thaiger by following our
Facebook page
.