Books: Lusitania: The other Titanic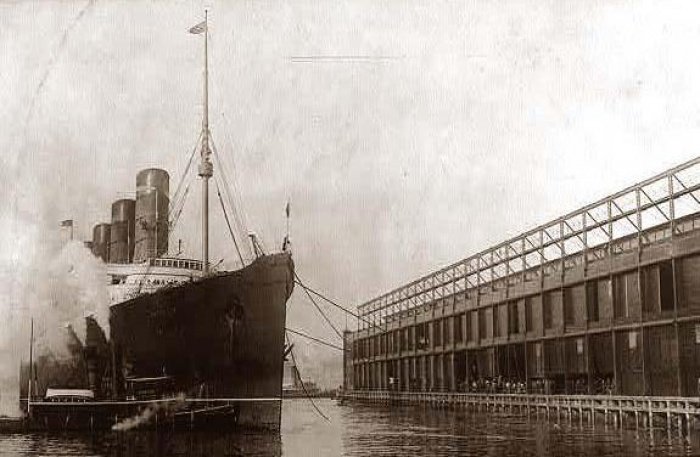 PHUKET: Erik Larson is an accomplished writer of non-fiction. I greatly enjoyed the fourth of his seven books: The Devil in White City, which contrasted the glories of the 1893 Chicago World Columbian Exposition with the sordid dealings of a charming serial killer. The contrast in his new book, Dead Wake (Crown Publishers, New York, 2015, 430pp) is between the Lusitania, the world's largest, fastest, most luxurious passenger liner and the German submarine that sank her off the coast of Ireland on May 7, 1915.
World War I was in its second year and submarine warfare had come into its own with the sinking of a British cruiser in the Mediterranean, followed by two other cruisers when they came in aid of the first. This began a naval policy of forbidding warships to help torpedoed ships – one which would have fatal consequences for those on board the Lusitania.
Larson tells his tale skillfully, weaving the indolent pleasures of the luxury liner's passengers with the Spartan lives of the U-boat's crew in their cramped, foul-smelling steel tube: "the basal reek of three dozen men who never bathed… and shared one small lavatory."
But there were similarities too: the captains of both ships were kindly men, beloved by their crews.
Captain William Turner of the Lusitania had been at sea since the age of eight, during the era of clipper ships. Though he disliked socializing with passengers, he reassured an apprehensive audience in the First Class Lounge as they neared the coast of Ireland that his ship was far faster than any German U-boat. His presence backfired 'in the way that a priest's arrival tends to undermine the cheery smile of a nurse'.
The next afternoon, under a clear and sunny sky that brought the ship's women and children out to play on the decks, a German torpedo struck the bow of the Lusitania. She sank in 18 minutes.
Now begins the horror story.
As one passenger raced down to his cabin to retrieve his belongings: 'He found vivid evidence of just how much the ship had listed. The floor was canted to a degree that made it impossible to walk without also stepping on a wall… He passed open staterooms whose portholes had once provided views of sky and horizon but now looked down onto water made dark by the shadow of the leaning hull.'
The sudden list made it difficult to launch lifeboats. Those on the port side slammed against the hull, those on starboard swayed too far out from the deck. Only a half dozen landed in the sea. Passengers, with no practice putting on life vests, suited up the wrong way and drowned.
The big ship sank bow first. Passengers backed toward the stern and watched as those ahead in line lost their grip on the rail. One officer described the scene: "An all swallowing wave, not unlike a surf comber on a beach, was rushing up the boat deck, enveloping passengers, boats and everything that lay in its path." A mass wail rose from those it engulfed. "All the despair, terror and anguish of hundreds of souls passing into eternity composed that awful cry."
Unlike the Titanic, which sank in mid-ocean, the Lusitania was only a dozen miles offshore of Ireland. From the port of Queenstown, the fast cruiser Juno was dispatched to the rescue, but then recalled under standing orders. Though there were submarine warnings, the Royal Navy had neglected to provide a destroyer escort for the Lusitania. First Lord of the Admiralty Winston Churchill later blamed the captain for the disaster. It was hardly Churchill's finest hour.
Of the nearly 2,000 passengers and crew, 1,200 drowned, including 123 Americans. Though the United States would not declare war on Germany for another two years, the Lusitania's sinking sparked public outrage. It's true that a second explosion from the tonnes of munitions in the ship's cargo hold caused it to sink so fast and with such a great loss of life, but this was quickly
forgotten in the fever of war.
— James Eckardt
Keep in contact with The Thaiger by following our
Facebook page
.
Never miss out on future posts by
following The Thaiger
.
Top 10 English-language movies made in Thailand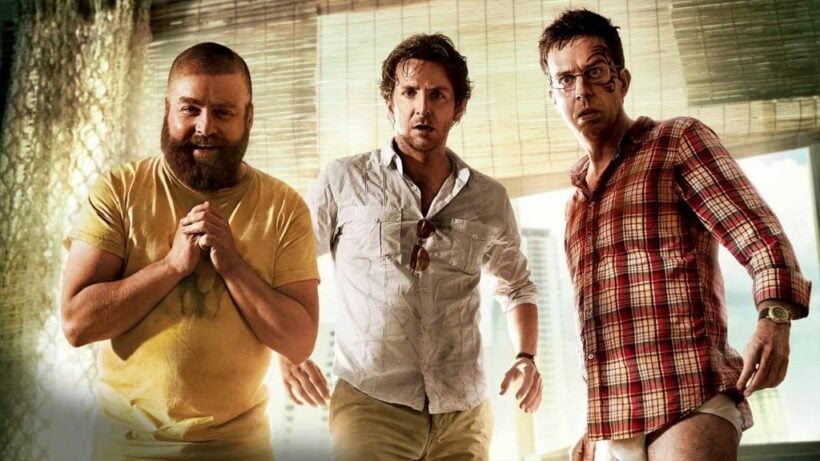 Thailand is active in attracting foreign movie makers to the Land of Smiles, and has been for decades. Many well known movies have been either partially or totally filmed in Thailand. From 'The Killing Fields' to 'Around the World in 80 Days'. Here is our list of the Top 10 English-language movies that were at least partly made in Thailand. There's also some excellent Thai-language films made in Thailand in one of the most prolific film industries in the world. But that's a list for another day. Lights, camera, ACTION… Su su!
The Railway Man (2013)
A Colin Firth movie made partly in Thailand (also 'Bridget Jones – The Edge of Reason', 2004), 'The Railway Man' is a 2013 British–Australian war film directed by Jonathan Teplitzky. The movie also starred Nicole Kidman, Jeremy Irvine, and Stellan Skarsgård. The movie follows a tortured soul and his traumas as an ex-POW who was interred and tortured by Japanese troops in camps around the Thai Burmese border. He returns later in life to Thailand confront his demons.
From 'The Telegraph'… "One of the most striking things about the terrain through which the "Death Railway" linking Thailand to Burma passed, is its extraordinary beauty. Much of the scenery is classically south-east Asian: lush and tropical, fringed with rugged, mountainous mystery. It is the stuff of travellers' dreams. But as 'The Railway Man', the latest film to throw light on one of history's darker chapters reveals, it is also the stuff of nightmares".
The Hangover II (2011)
Hardly high art but a successful sequel to the original 'Hangover' starring Bradley Cooper, Ed Helms, Zach Galifianakis, Ken Jeong. The film was filmed almost entirely in Bangkok and around Phang Nga Bay including Phulay Bay, A Ritz-Carlton in Krabi. The film gives you the impression that you turn left in Bangkok, travel an hour or so, and arrive in Phang Nga Bay. Also the unlikely situation where you jump on a speedboat in Bangkok and arrive in Krabi on one tank of fuel! The reality is you would have to travel all the way south, around Singapore and then north through the Malaca Straits, a journey of three or four days.
The plot… well, anything and everything goes wrong! Tattoos, ladyboys, drugs, kidnapping, car chases, fingers chopped off. That's about it.
In 2011 an Australian stuntman who was injured whilst filming in Bangkok sued Warner Bros. The case was settled out of court for an undisclosed sum. The film had a budget of US$80 million but returned nearly $600 million.
Good Morning Vietnam (1987)
'Good Morning, Vietnam' is a 1987 American military comedy-drama film written by Mitch Markowitz and directed by Barry Levinson. The movie is set in Saigon in 1965, during the Vietnam War. The movie was a major star-vehicle for Robin Williams as radio DJ Adrian Cronauer on Armed Forces Radio Service.
Plot, briefly… man becomes DJ on official military radio station in Saigon. DJ is widely popular with the US troops but very unpopular with some of the military bosses. Man meets woman, man falls for woman, woman's brother is a Viet Cong pimp.
The film is famous for Williams' radio broadcast scenes which were largely improvised. It was a critical and commercial success; for his work in the film, Williams won a Golden Globe Award for Best Actor – Motion Picture Musical or Comedy and was nominated for an Academy Award for Best Actor. 'Good Morning, Vietnam' was one of the most successful films of the year, becoming the fourth highest-grossing film of 1987.
The film was shot almost entirely in Bangkok.
Tomorrow Never Dies (1997) and Man with the Golden Gun (1974)
We throw these two Bond films into the same posting but extensive sequences in both were filmed in and around Phang Nga Bay in Southern Thailand. Ko Tapu, a limestone monolith standing all by itself, has become a major tourist attraction in the Bay and has even been renamed James Bond Island in honour of it's backdrop performance in the Roger Moore 'Man with the Golden Gun'. Probably one of the most boring of the Bond franchises but, hey, it spawned a whole new tourism attraction for the region!
'Tomorrow Never Dies' was the 18th James Bond film, this time with Pierce Brosnan with a license to kill. The Ho Chi Minh City scenes were shot in Bangkok and Phang Nga Bay, pretending it was some other asian location.
Heaven and Earth (1993)
Heaven & Earth is a 1993 American biographical war drama film written and directed by Oliver Stone and featuring a stellar cast including cranky Tommy Lee Jones, Haing S. Ngor, Joan Chen and Hiep Thi Le.
It is the third and final film in Stone's Vietnam War trilogy, which also includes 'Platoon' and 'Born on the Fourth of July'. The film was shot in Thailand as the Vietnamese government had decided Oliver Stone liked to depict their country in a negative light (it took them Stone's two other films to figure that out). Town shots are filmed around Old Phuket Town and many of the wider shots of open paddocks and fields were filmed around Krabi.
The film was based on the books 'When Heaven and Earth Changed Places' and 'Child of War', 'Woman of Peace', which Le Ly Hayslip wrote about her experiences during and after the Vietnam War.
It was a box office flop earning only $5.9 million on a budget of $33 million.
Air America (1990)
'Air America' was a 1990 American action comedy directed by Roger Spottiswoode with Mel Gibson and Robert Downey Jr. as Air America pilots flying missions in Laos during the Vietnam War. All the 'Laos' shots were shot in Thailand.
Plot: When the protagonists discover their aircraft is being used by government agents to smuggle heroin, they must avoid being framed as the drug-smugglers.
Budgeted at $35 million, the production involved 500 crew shooting in 49 different locations in Thailand, London, and Los Angeles. Principal photography began on October 3, 1989 and ran for five months but the crew were called back six months later to film a new ending.
The producers rented 26 aircraft from the Thai military, although some of the stunt flyers refused to perform some of the stunts, with 60-year-old veterans being drafted for some of the more nuanced aerial shots. Sidenote: PepsiCo wanted the filmmakers to use a fictional soda rather than show opium being refined at their abandoned factory.
The Killing Fields (1984)
Not only a film made mostly in Thailand but also an Academy Award winner and a fitting story of the so-called Asian holocaust – the reign of terror by the Khmer Rouge in Cambodia between 1975 and 1979 where up to 2.5 million citizens were systematically starved, over-worked or killed.
The film focusses on two journalists, Cambodian Dith Pran and American Sydney Schanberg. It was directed by Roland Joffé and produced by David Puttnam. Sam Waterston played Schanberg, Haing S. Ngor as Pran, Julian Sands as Jon Swain, and John Malkovich as Al Rockoff.
At the 57th Academy Awards it received eight Oscar nominations; including Best Picture. It won three, most notably Best Supporting Actor for Haing S. Ngor, who had had no previous acting experience. Directer Roland Joffé said, of Haing S. Ngor's performance… "Haing had been acting his whole life – you had to be a pretty good actor to survive the Khmer Rouge".
From Roland Joffé… "We shot those scenes in the countryside outside Bangkok. Lots of very realistic looking corpses had been laid out. It was all very disturbing: you'd get a crawling feeling up your back during shooting. And there was a real panic when a farmer's wife went out early in the morning and got a total shock when she saw them, poor woman".
The Beach (2000)
The Beach is a 2000 British-American adventure drama film directed by Danny Boyle and based on the 1996 novel of the same name by Alex Garland. The film stars Leonardo DiCaprio, Tilda Swinton, Virginie Ledoyen, Guillaume Canet and, Robert Carlyle. It was partly filmed around Phuket Town and Koh Phi Phi Leh.
Producers got a lot of heat for bulldozing and landscaping sections of Ko Phi Phi Leh beach to make it more "paradise-like" including clearing some of the coconut trees and grass. Local environmentalists weren't going to put up with that!
The lawsuits dragged on for years. In 2006, Thailand's Supreme Court upheld an appellate court ruling that the filming had harmed the environment and ordered that damage assessments be made. Producers had made an allowance for repairing any damage but the 2004 Asian tsunami did its own 'alteration' of the beach.
The crappy old On On Hotel in Phuket Town, depicted in the movie, has had a major make-over since and now a very swish boutique hotel worth visiting anytime.
Did You Know? Ewan McGregor was cast as the main character before leaving due to disputes with the director. It was speculated that Director Danny Boyle was offered additional funding under the condition that DiCaprio be cast and his British character turned into an American (would have been more fun to hear Leonardo doing a British accent).
Around the World in 80 Days (1956 and 2004)
A grand Hollywood epic and a personal passion project for the, then, Mr Elizabeth Taylor, Michael Todd. The epic picture was directed by Michael Anderson and produced by Mike Todd's company who financed the film by selling his Todd-AO 70mm film format. Admittedly, if you blinked, you'd miss the portions of the movie filmed in Thailand. A 2004 version, starring Steve Coogan and Jackie Chan, had segments also filmed in Thailand, posing as a Chinese village. It was a flop. Here's an excerpt from Wikipedia about the original 1956 production…
Filming took place in late 1955, from August 9 to December 20. The crew worked fast (75 actual days of filming). The picture cost just under $6 million to make, employing 112 locations in 13 countries and 140 sets. Todd said he and the crew visited every country portrayed in the picture, including England, France, India, Spain, Thailand and Japan. According to the Time magazine review of the film, the cast including extras totalled 68,894 people; it also featured 7,959 animals, "including four ostriches, six skunks, 15 elephants, 17 fighting bulls, 512 rhesus monkeys, 800 horses, 950 burros, 2,448 American buffalo, 3,800 Rocky Mountain sheep and a sacred cow that eats flowers on cue." There is also a cat, at the Reform Club. The wardrobe department spent $410,000 to provide 74,685 costumes and 36,092 trinkets.
The Impossible (2012)
Shot in 2012 and directed by Juan Antonio Bayona. Hard to leave out this one out as the story was about Phuket, Khao Lak and the Andaman Sea's largest natural disaster – the Asian tsunami of 2004. The story revolves around a British family staying in Khao Lak for their Christmas holidays. The movie starred Ewan McGregor and Naomi Watts. Many Phuket extras were enlisted as extras for the movie. If we had one criticism about this film it would be the focus on the single family whilst the disaster killed up to 250,000 who were never referred to in the film.
Honourable mentions
The 'Special Thanksgiving' Award
'Mechanic: Resurrection' (2016). One big turkey. Probably better off un-resurrected.
The 'Blink and you'll miss it' Award
'Star Wars: Episode III Revenge of the Sith' (2005)
Shot in 2005, directed by George Lucas, the finale of the original six Star Wars episodes. There were a few scenes filmed around Krabi Province to represent the Wookie home planet 'Kaashyyk'. By the time the CGI crew got their hands on the original footage you'd be hard pressed to recognise the scenery.
'Bridget Jones: The Edge of Reason' (2004)
A 2004 sequel of 'Bridget Jones's Diary' and directed by Beeban Kidron that reunites the same cast members: Renée Zellweger as Bridget Jones, Colin Firth as Mark Darcy, and Hugh Grant as Daniel Cleaver. This time, the movie's plot takes them to Bangkok (some scenes were shot along the infamous Soi Cowboy), to Phuket International Airport, Nai Yang Beach, and Panyee Island in Phang Nga Bay.
An exhaustive list of big movies made mostly or partly in Thailand, HERE.
Keep in contact with The Thaiger by following our
Facebook page
.
Never miss out on future posts by
following The Thaiger
.
K-Pop fans show their support for the young Thai protesters, donate 3 million+ baht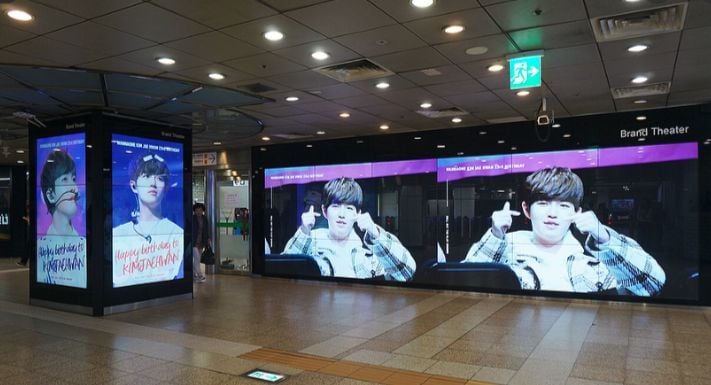 Art meets politics again, this time with hundreds of thousands of K-Pop fans raising funds in support of the growing student protest movement in Thailand. So far they've raised more than 3 million baht (as of 10am this morning) but the amount is rising quickly as Thai and overseas K-Pop fans respond. The most popular band in Thailand at the moment is BTS, the South Korean septet which is currently the most popular band in the world (as of today BTS commands the Number 1 and Number 2 positions on the US Billboard singles chart).
BTS fans have so far been the largest contributors donating funds to the protest cause.
The BTS Thailand page, not to be confused with the BTS Skytrain, is urging K-pop fans to stop the practice of paying for billboards in support of their favourite idols and to celebrate the birthdays of the 7 members. RM, Jin, Suga, J-Hope, Jimin, V and Jungkook issued a statement on their fanpage asking fans to stop funding the BTS and MRT "inconvenienced protesters and normal citizens from getting home and putting them in danger".
Bangkok's two main rail systems were closed down over the weekend as police and protesters played a cat and mouse game. The protesters were withholding the announcement of protest locations to the last minute whilst police second-guessed their moves, ending up in mass inconvenience for the wider public in shutting down the entire network, including the Airport link.
"We're calling Armys and other fans to stop buying ad projects with the BTS and MRT." ("Army" is the name of BTS fans.
Fans of K-pop groups as well as other "idol" groups often pool their resources to purchase display ads in the MRT and BTS stations wishing their stars happy birthday or on other significant anniversaries.
It's thought that many more millions of baht will be raised by the K-Pop fans in the next few days.
The young Thai protesters are tapping into a strong social media network, and have "weaponised" the social media and messaging platforms. The main App they are now using, to communicate their intentions, is "Telegram", developed by a young Russian couple but now operating out of Germany. The App features encypted messages, impossible to track, and has 400 million monthly active users.
Telegram is a cloud-based instant messaging, video telephony and voice over IP service with end-to-end encryption for secret chat only, whereas Cloud chat uses client-server/server-client encryption and its messages are stored encrypted in the Telegram Cloud – Wikipedia
Meanwhile, other K-Pop acts that have mobilised their fans win support include Girls' Generation, GOT7, NCT, WannaOne, Nu'est, X1, Day 6, Red Velvet, MonstaC, Woodz, Shinee, Super Junior and R1se. We're sure the fans of Black Pink are also contributing but didn't have their figures available at the time of publishing. Fans of popular Thai actors and celebrities are also donating to the pool.
Keep in contact with The Thaiger by following our
Facebook page
.
Never miss out on future posts by
following The Thaiger
.
Rock star Eddie Van Halen loses cancer battle – VIDEO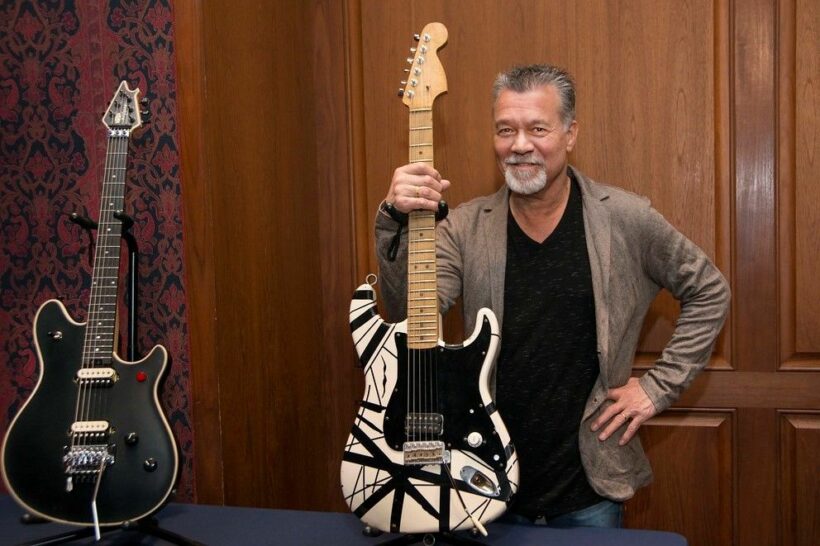 Rock icon Eddie Van Halen has died, after losing a long battle with cancer. His son, Wolfgang Van Halen, took to Twitter to announce the death of his 65 year old musician father.
"I can't believe I'm having to write this, but my father, Edward Lodewijk Van Halen, has lost his long and arduous battle with cancer this morning. He was the best father I could ever ask for. Every moment I've shared with him on and off stage was a gift. My heart is broken, and I don't think I'll ever fully recover from this loss. I love you so much, Pop."
Born Edward Lodewijk Van Halen in the Netherlands, Eddie Van Halen's family moved to California when he was 6 years old. Eddie took piano lessons from a young age and went on to become one of the world's biggest rock stars, forming the band Van Halen with his brother Alex and singer David Lee Roth. The band had numerous hits, including their most successful single, Jump, released in 1983.
Tension between Van Halen and singer Roth saw the latter leave the band in 1985, but he returned for a 2007 reunion tour. A 2012 tour had to be cancelled due to Eddie Van Halen's health problems, but a 2015 tour of North America was able to go ahead.
Eddie Van Halen had a well-documented history of alcohol and drug abuse and several health problems that impacted negatively on his work. The alcoholism and drug addiction were major contributors to his divorce in 2007 after a 16 year marriage to actress Valerie Bertinelli. In 2015, he spoke out about his addictions and the effect they had had on him personally and professionally.
"I was an alcoholic, and I needed alcohol to function. I didn't drink to party. Alcohol and cocaine were private things to me. I would use them for work. The blow keeps you awake, and the alcohol lowers your inhibitions. I'm sure there were musical things I would not have attempted were I not in that mental state."
In 2000, a year after undergoing hip surgery, he was diagnosed with tongue cancer following years of smoking. The diagnosis led to him having part of his tongue removed. In 2002, he was declared cancer-free, but the illness subsequently re-surfaced and he was reported to be receiving treatment again last year.
Tributes from some of the biggest names in the music world poured in Tuesday following news of his death.
From Black Sabbath's Tony Iommi…
"I'm just devastated to hear the news of the passing of my dear friend Eddie Van Halen. He fought a long and hard battle with his cancer right to the very end. Eddie was one of a very special kind of person, a really great friend. Rest In Peace my dear friend till we meet again."
From Yusuf/Cat Stevens…
"Sad to hear Eddie Van Halen has passed away. A guitar innovator with a fierce spirit of musical and technical exploration. Prayers and thoughts with his family and friends."
US songwriter Diane Warren said in a tweet that "guitars are gently weeping everywhere. Shred In Power Eddie Van Halen."
The rocker is survived by his second wife Janie Liszewski and his son, as well as his first wife Bertinelli.
SOURCE: Bangkok Post
Keep in contact with The Thaiger by following our
Facebook page
.
Never miss out on future posts by
following The Thaiger
.