Bypass Bali, go for the Gilis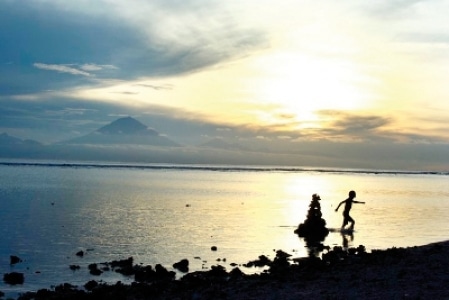 PHUKET: BALI is a bit overrated these days, having been bombarded by Eat, Pray, Love-inspired hippie wannabes and Australians on their version of spring break. From Ubud to Kuta, Bali's understated charm is morphing into commercialized hell.
But there's a way to escape this: Bail out of Bali and head to the Gili islands. The "Gilis" comprise three small islands about an hour's boat-ride from Bali, located right next to the volcanic marvel of Lombok Island.
The Gilis embody the natural beauty of Indonesia while providing you with a variety of comforts to meet all your holiday needs, from snorkeling with turtles in the day to enjoying extravagant barbecue buffet dinners at night.
The Gilis are not particularly cheap, but you can save a rupiah or two if you travel sensibly – starting with getting there.
Hawkers in Bali will try and take you for a ride when buying a boat ticket. Many "starting prices" will be at the one-million rupiah (about 3,500 baht) mark one way. This is outrageous.
Ask to go with the "GiliGili" boat tour company and tell them you have used their service previously for 250,000 rupiah (about 900 baht). You will quickly find that such a ticket has magically become available.
It's advisable to first visit Gili Trawangan, the largest of the islands, and then move on to the quieter and more romantic Gili Air and Gili Meno.
Once at Gili Trawangan you will find a variety of accommodation available – from upmarket family resorts with swimming pools to budget traveler dorms and guesthouses.
If you want to hold on to your cash as much as possible, then visit the Buddha Dive guesthouse. For 100,000 rupiah (350 baht) per person you can get a fan room that sleeps three to four people a night.
All three Gili islands are small enough to stroll or cycle around – activities made easier by the fact that there are no motorized vehicles.
However, you will find carriages drawn by pygmy horses intermittently bombing down the dusty ring road. These are another fun and cheap way to get around.
Rent a bike from one of the many rental shops and pedal your way around the island as a fun day activity. The road gets a bit sandy in places, and the trip will take about an hour or more depending on how many beer breaks you take at the island's countless beachside cafes.
For a truly memorable experience, stop at the Sunset Bar at the northernmost tip of the island and watch the sun go down behind Lombok's volcanoes across the water. If you're really lucky the skies will be clear, and the Milky Way like you have never seen it before will reveal itself.
There is something for everyone: plenty of restaurants serving quality western and Indonesian fare, white sandy beaches, reggae bars, diving trips, surfing, yoga and more.
Let's just "pray" Hollywood doesn't make a movie about them anytime soon.
— Alexandra Andersson
Keep in contact with The Thaiger by following our
Facebook page
.
Out of 37 countries, Thailand has the worst pension system, says Bloomberg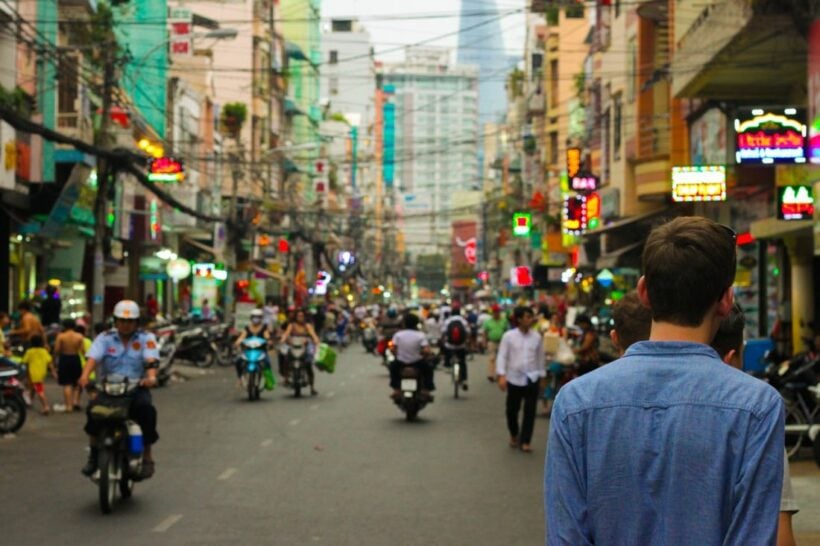 Thai Residents reports that on Sunday, Bloomberg published an article on the world's best pension systems, using information gathered from the 2019 Melbourne Mercer Global Pensions Index.
The survey looked at the pension systems of 37 countries with metrics including employee rights, savings, the number of homeowners, growth of assets, and growth of the economy. The purpose of the analysis was to determine what was needed to improve state pension systems and to gauge the level of confidence citizens had in their state pension system.
The Netherlands and Denmark were found to have the world's best state pensions, with Australia, Finland, Sweden, Norway, Singapore, New Zealand, Canada, and Chile next. Out of all 37 countries, Thailand finished last, with what the report described as an extremely ineffective and ambiguous system.
"Thailand was in the bottom slot and should introduce a minimum level of mandatory retirement savings and increase support for the poorest."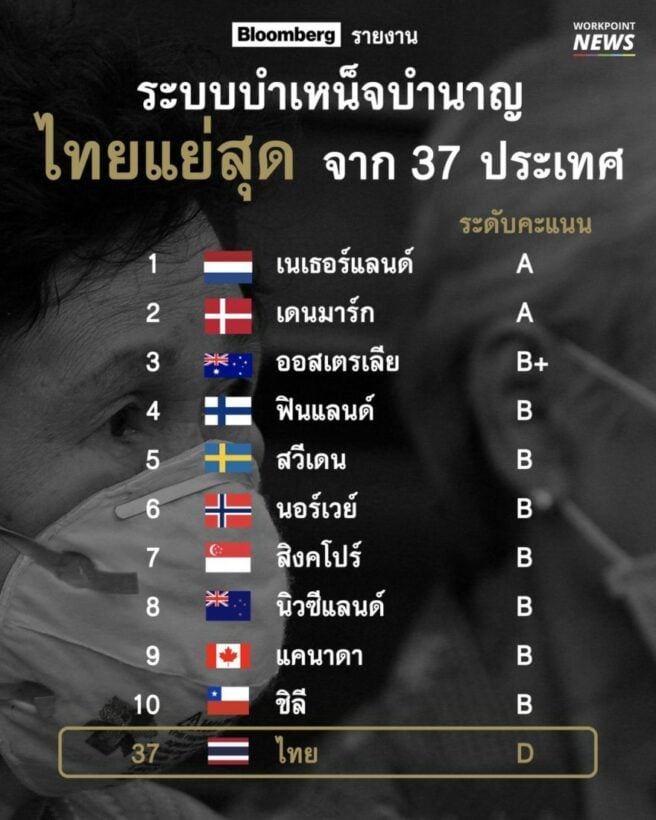 Photo: WorkpointNews
Thai Residents states that only those employed within the government system in Thailand are eligible for a pension based on salary. For most Thai citizens, pension amounts vary from 600 baht to 1,000 baht a month, depending on the recipient's age.
A report carried out by The Securities and Exchange Commission (SEC) advises Thai citizens to have at least 4 million baht saved by the time they retire, but Thai Residents reports that 60% of Thai retirees have less than 1 million baht in savings, with one in three citizens who have reached retirement age are forced to continue working in order to survive.
SOURCE: thairesidents.com
Keep in contact with The Thaiger by following our
Facebook page
.
Tax on salt content being considered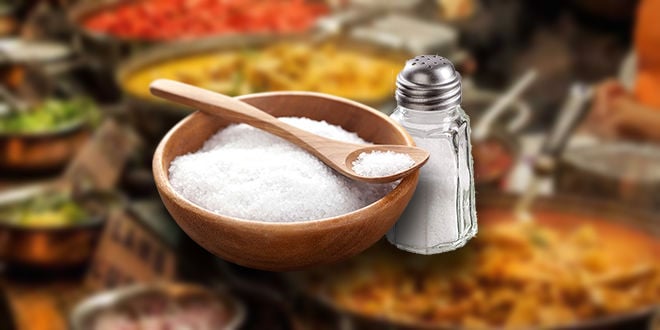 The Excise Department is considering imposing a tax on the salt content of food to encourage food producers to reduce the sodium content of snacks, instant noodles and seasoning cubes.
The director of the Office of Tax Planning said that the department is discussing a limit on the amount of sodium food can contain, in line with the standard set by the World Health Organization (WHO), which is 2,000 milligrams of salt per day.
In reality, Thai people consume an average of 1,000 milligrams per meal, making their daily intake well above WHO guidelines, according to the director.
He said any tax imposed would be at a level which would encourage food producers to reduce the sodium in their processed food without being punitive, adding that the proposal isn't intended to generate more tax revenue, but to help protect the health of consumers. Excessive sodium in the diet can lead to high blood pressure and kidney disease.
Fish sauce, soy sauce and salt would not be taxed.
SOURCE: thaipbsworld.com
Keep in contact with The Thaiger by following our
Facebook page
.
Water shortage warnings in 22 provinces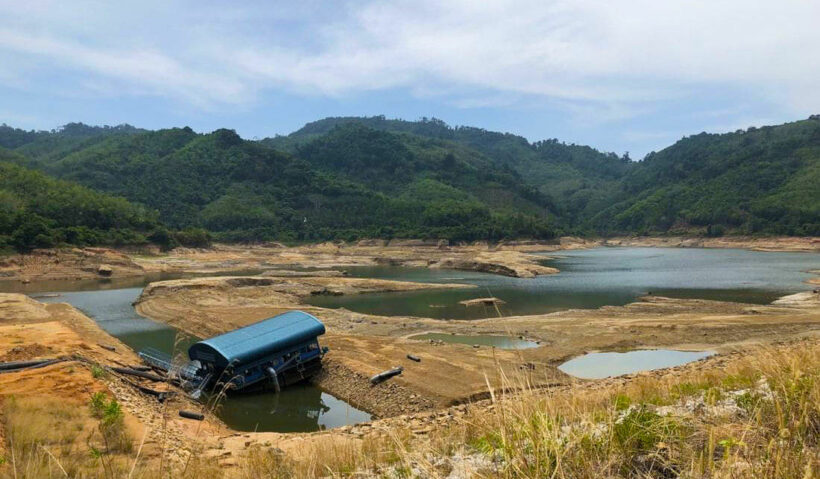 People living in 22 Thai provinces are being warned to prepare for shortages of drinking water during the upcoming dry season, due to start on November 1st.
The warning was issued by the National Water Resources Office, citing low levels in reservoirs, which are the main sources for tap water production waterworks in 22 provinces.
Areas at risk identified by the office are in northern, north-eastern, eastern and southern provinces.
Measures have been adopted by agencies charged with dealing with water shortages. including dredging water channels to allow greater volumes of water to flow into reservoirs, drilling underground wells, enlarging storage ponds and the purchase of water to supply to those in urgent need.
The Royal Irrigation Department has announced that people should use water sparingly.
There are currently about 6 billion cubic metres of usable water in reservoirs in the affected provinces, with 5 billion cubic metres reserved for consumption and ecological preservation, leaving only 1 billion cubic metres for use in agriculture.
This means farmers in the Chao Phraya river basin may not be able to grow a second crop of rice this year.
SOURCE: thaipbsworld.com
Keep in contact with The Thaiger by following our
Facebook page
.