The best events and activities for expat families in Thailand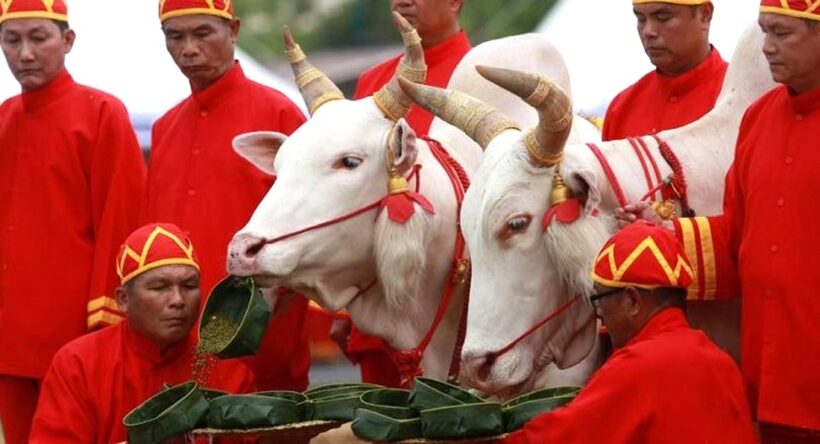 by

Tabby Farrar
Thailand has become one of the world's favourite destinations for travellers and expats. As well as culture and natural beauty, the nation offers a huge range of family-friendly activities. Below is a calendar of some key family and child-orientated events, followed by some all-year-round activities.
JANUARY
What: National Children's Day – Wan Dek
Where: National
When: Second Saturday in January
Wan Dek (Children's Day) is a day when children become the focus of the family – receiving gifts and attention from loved ones. Many tourist attractions see an influx of families who are eligible for free or reduced entry prices for youngsters. On the Friday before National Children's Day, schools throughout Thailand host special events where children take part in dance shows and teachers hand out presents to pupils. What: Bo Sang Umbrella Festival Where: Chiang Mai When: Usually third weekend in January
Bo Sang Umbrella Festival is a three-day festival where the streets are filled with lanterns and umbrellas. The event includes music, a beauty contest and food stalls.
Legend has it that a travelling monk learned how to create Saa paper umbrellas, introducing the technique to the Bo Sang village where it became an important income stream for the villagers.
What: Colours Of Doi Tung Festival
Where: Chiang Rai
When: Every year Dec and Jan
The Colours Of Doi Tung Festival allows visitors to explore the culture of this small community in Doi Tung through their food, cultural performances and handmade products. Each year is different with unique art exhibitions, parades, events in the Mae Fah Luang Garden and even the Hill tribe Walking Bazaar. A rich experience, sure to open the mind.
FEBRUARY
What: Chiang Mai Flower Festival
Where: Chiang Mai
When: Usually held on the first weekend in February (February 2-4, 2018)
While a flower parade might be every child's first pick of weekend activities, the Chiang Mai Flower Festival is more like a carnival. In an explosion of colour, the main streets outside the walled city centre come alive with floats, dance displays and a variety of stalls. It's a great opportunity for your kids to mix with locals as families fill the streets.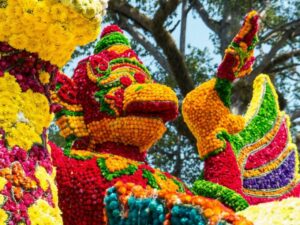 What: Chinese Lunar New Year
Where: Many locations
When: Date falls in January/February (February 16, 2018 – Year of the Dog)
MARCH
What: National Elephant Day
Where: Various locations
When: March 13th
In 1998, the Thai government declared March 13 to be the annual Thai National Elephant Day (Chang Thai Day – Chang means elephant) after it was suggested by the Asian Elephant Foundation of Thailand. It marks the anniversary of the day that white elephants were made the national animal of Thailand on March 13th 1963, and to celebrate the occasion and to raise awareness for the plight of elephants in Thailand, events take place around the country. In Chiang Mai buffet luncheons for elephants are served, and a traditional blessing ceremony and a special elephant show can be attended.
What: Pattaya International Music Festival
Where: Pattaya, Rayong
When: mid/late-March
APRIL
What: Songkran Thai New Year Water Festival
Where: Various locations
When: Mid April (13-15 April 2018 – a public holiday)
For westerners in the northern hemisphere, New Year's Eve usually means 'cold', but Thai New Year is always in the sunshine and some would argue it's an even bigger part of life in Thailand than 'ordinary' New Year is to the west. Locals and visitors take to the streets for city-wide water fights, a tradition that comes from the symbolic washing away of misfortunes and a clean start for the New Year. Music plays, people dance and everyone gets soaked. Unsurprisingly, Bangkok boasts some of the biggest water fights, but Phuket isn't far behind. A fantastic family event at which your kids will definitely have more fun than you.
MAY
What: The Ritual Bathing Ceremony for Phra That Haripunchai Chedi
Where: Lamphun (near Chiang Mai)
When: Mid May
It may not immediately sound like a family day out, but this week-long Buddhist celebration features cultural performances including battle drum beating contests, colourful Lanna dancing and the famous Fon Lep nail dance. Awash in traditional Thai music and beautiful national dress, this celebration is a brilliant experience for kids of all ages and families looking to really get to know Thai culture.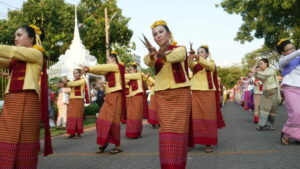 What: Royal Ploughing Ceremony
Where: Bangkok
When: Usually in May
This ancient royal rite is held in many Asian countries to mark the beginning of the rice growing season. The main event takes place at the royal ceremonial ground of Sanam Luang in the Banglamphu area of Bangkok and includes officials in ceremonial dress, royal oxen, rice sewing and astrological observances.
JUNE
What: Phi Ta Khon (Ghost Festival)
Where: Dan Sai, Loei
When: The first weekend after the sixth full moon of the year
The Phi Ta Khon festival is the biggest attraction in the otherwise small farming village of Dan Sai in north-eastern Thailand. On Friday, there is a procession of men, boys and (nowadays) girls in ornate, colourful masks and incredible costumes that are sure to delight you as much as they delight the kids. Small rockets are set off for good luck and to ask for rain, and a sort of rain dance is often performed by costumed dancers wearing cow bells.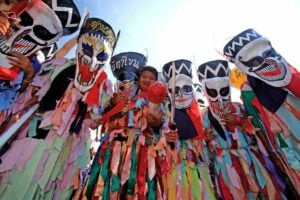 JULY
What: Ubon Ratchathani Candle Festival
Where: Ubon Ratchathani, Isan
When: July (2018 date TBC – around Asahna Bucha and Buddhist Lent)
This festival is the most elaborate of the traditional parades of candles to wats (temples/shrines) where they are lit to bring peace and happiness. Like many Thai traditions, its origins are humble yet it has become a huge celebration of local and national colour, tradition and identity.
AUGUST
What: Por Tor Hungry Ghost Festival
Where: Phuket
When: Late August/ Early September
Each year, on the first day of the waxing moon in the seventh lunar month, it's believed that the gates of hell open to give poor starving spirits a chance to revisit their families and enjoy a feast. In reality, this huge festival sees the island of Phuket livelier than ever with parades, lion-dances, live music, cabaret shows and – most importantly – amazing food.
SEPTEMBER
What: Kaeng Hin Phoeng Whitewater Rafting Season
Where: Khao Yai National Park
When: August, September and October
If you have older children, make the most of the rainy season by getting stuck into some adrenaline-boosting whitewater rafting at the stunning Khao Yai National Park. The high water levels make for cleaner rapids and less hazardous conditions than other times of year, and it's during this peak rafting season that you'll get the chance to see contests and try your hand alongside other families looking for a fun day out.
OCTOBER
What: Chonburi Wing Kwai Festival (Buffalo Racing Festival)
Where: Chonburi province including Pattaya
When: October (23rd October 2018)
Over 140 years, the Chonburi Festival has become one of the most celebrated traditions of the seaside province of Chon Buri. Apart from the actual buffalo racing, the week-long festival offers a wide range of fun activities from the Most Healthy Buffalo Contest and Buffalo Fashion Contest to a parade of beautifully-decorated buffalo carts. Other highlights in the past have included a Miss Farmer Beauty Contest and mysterious Amulet Contest. Unique events like this are a must-see for children of all ages.
What: Naga Fireballs
Where: Nong Khai
When: Full moon of the 11th lunar month (October)
There is an unusual phenomenon that takes place year-round in the Mekong River: the mysterious and incredible Naga fireballs (Boong Fai Phaya Nak) rise out of the river, shoot into the sky and then disappear. Locals believe it to be a supernatural experience, though scientists speculate that swamp gases bubbling to the surface, combined with perfect alignment of the sun, moon and earth, are the cause of these spontaneous balls of flame. This two-day festival features long-tail boat races and a sound and light show, as well as a fair amount of man-made fireworks to accompany the natural spectacle.
NOVEMBER
What: Yi Peng Lantern Festival
Where: Chiang Mai
When: Held to coincide with Loy Krathong (mid November)
Yi Peng (also Yee Peng) is part of the festival of lights to show respect to Buddha. While most places in Thailand celebrate the event by floating lights on water, in Northern Thailand lights are placed into sky lanterns which fill the air. A truly magical experience – especially for younger children.
What: Monkey Banquet Festival/Monkey Buffet Festival
Where: Lopburi
When: Last Sunday in November
Monkeys are highly regarded in Buddhism and this part of Thailand, so, once a year, the city of Lopburi (north of Bangkok) hosts the Monkey Buffet. People bring fruit and other foods to fill huge tables and create towers of food for the 2,000 monkeys that live in the city. While it may not be suitable for some younger children, it is a rare and special opportunity to get this close to wildlife.
DECEMBER
What: Concert in the Park, Bangkok
Where: Bangkok
When: Most Sundays from mid-December through to the end of February
Outdoor concert season begins in Lumphini Park, Bangkok. Here families, friends, couples, and people of all ages can come together to enjoy free entertainment courtesy of the Bangkok Symphony Orchestra.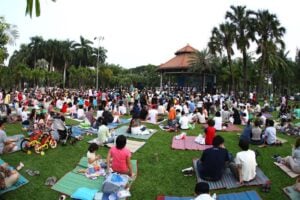 ALL YEAR
Cookery course
Cookery courses are great for so many reasons. You learn to cook Thai food! And in so doing, learn about cooking generally: how coconut milk is used, how to use a pestle and mortar, exotic ingredients and their western counterparts. It's a fantastic way for all the family to get involved – and make memories together.
You get to meet other people from around the world who have a shared passion.
Many courses include a guided trip to a local market. You get to eat what you make!
Compared to many western cookery courses, they are cheap. Check online for reputable courses near you. Or you could speak to a local person you know who may be able to direct you – or even show you how to cook traditional Thai dishes.
Children's Discovery Museum
The Children's Discovery Museum in Bangkok combines fun and education to great effect. The museum encourages a hands-on approach to learning, with many interactive displays. There are activities aplenty, enough to keep your kids occupied for as long as they have the energy – from digging up dinosaur bones in the archaeological site to creating giant bubbles around themselves!
Monkey-spotting
Our simian friends hold a special kind of fascination to humans – so like us, so alien. It is a truly amazing experience to be around them, and Thailand has a number of places where you can interact or just watch them in their natural habitat. Head to the temple at Lopburi, Koh Phi Phi, Khao Yai National Park, Koh Chang, Erawan National Park, Railay Beach or the The Gibbon Rehabilitation Project (Phuket) to meet the monkeys!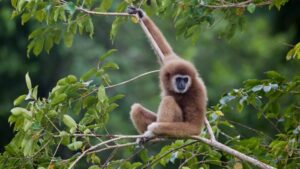 Snorkelling
Thailand has an extensive coastline boasting some of the best beaches in the world. More exciting, is that just beneath the waves is another world of strange creatures. Teach your kids to swim while enjoying exotic species in their natural habitat.
KidZania
Bangkok's Kidzania allows children to try out a range of activities in a model city. Popular 'jobs' include playing doctor at the miniature hospital, fighting fires, policing the streets or learning how to make sushi like a master chef.
Chiang Mai News
Pattaya News
Thai Life
Travel

Join the conversation and have your say on Thailand news published on The Thaiger.
Thaiger Talk is our new Thaiger Community where you can join the discussion on everything happening in Thailand right now.
Please note that articles are not posted to the forum instantly and can take up to 20 min before being visible. Click for more information and the Thaiger Talk Guidelines.