The guessing game. Weaving an election strategy.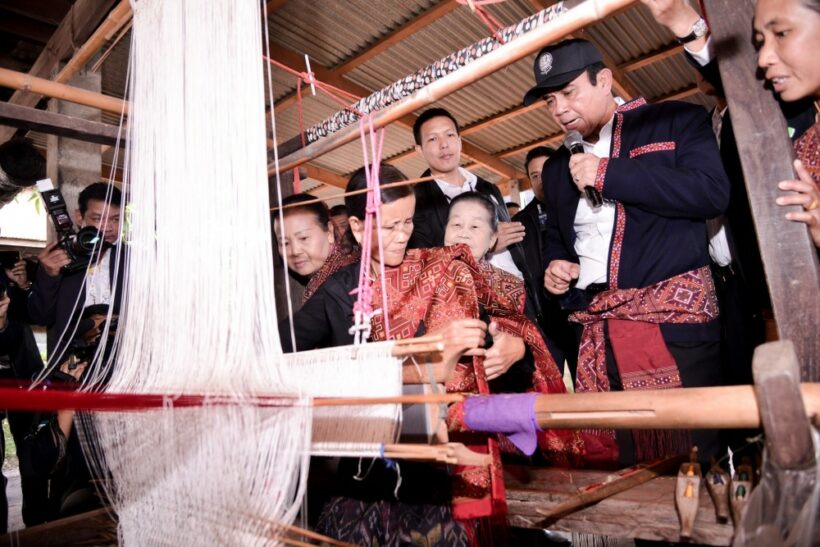 The government's most senior figures – the prime minister and his first deputy – have sent conflicting signals as to when the next general election will be held.
PM Prayut Chan-o-cha said during his trip to India yesterday that he acknowledged the possibility of an election delay following the passage of the revised MPs election bill. But he said the matter is not yet finalised and his government would stick to the road map to the coming election.
"It's still not finalised if the election will be postponed or not [from the tentative schedule]. I don't know what will happen. This matter is about the legal mechanism," the PM said.
Prayut said the situation was created by the National Legislative Assembly (NLA), which passed the law, and he could not over-ride its authority. However, his government has a road map and is following what has been announced, Prayut said, without elaborating on specifics.
Deputy PM General Prawit Wongsuwan said yesterday that an election would definitely be held and added that there would be no further delay. He held out the possibility of the junta lifting the ban on political activities if the situation was calm and procedures were followed.
"It's good [that the NLA has passed the bill] because people keep asking when the election will be held," Prawit said.The NLA late on Thursday passed the MPs election bill with a clause that delays it coming into effect for 90 days after its promulgation.The lawmakers voted 213 to zero with four abstentions, after almost 14 hours of deliberations.
As a result, the next election, tentatively scheduled for November this year, could now be delayed until February next year. Prawit yesterday declined to comment on a remark that the passage of the bill would result in the road map being delayed, saying the NLA had decided on the matter and so no further questions were needed.
Prawit also said there was no need to explain the move to the international community, which has repeatedly shared its concerns over Thailand being governed by a junta-backed government since 2014.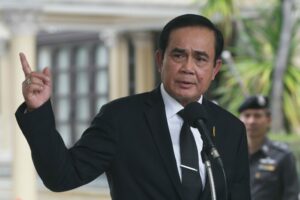 The international community wishes to see the election held, and it will be, said Prawit. It has just been delayed for three months, he said. It is clear that no further delay would take place, and the current delay still follows what was permitted under the charter. The deputy PM said he could see no reason to impact the election timing. If the situation is calm and procedures are followed, the junta would consider lifting the political ban, he added.
Prawit also rejected the notion that the junta had pressured the NLA to delay the election. The bill originated with and was passed by the NLA, which considered the amendment well into the night, he said.
Following the passage of the MPs election law, Prayut said yesterday he was ready to abide by it as well follow other legal procedures. This, he said, did not mean he was sending a signal to anyone. Prayut vowed to perform his duty to the best of his abilities and any changes would follow procedures as required by law. He also urged that other people, as well as politicians, do their part to the best of their ability.
The PM said everyone wants to have the election, but he asked whether the country would find itself back in the same situation. To make the country stable, the premier urged people to think things through, look at every aspect, and come up with measures to deal with it. This is Thailand, he said, and people who are in the same democratic circle are all Thais.
The junta chief said if the election was delayed, nothing much would change as the government would follow its road map and the required procedures. The government has been pursuing three key steps, he said – fixing immediate problems, preparing the constitution and related laws, and preparing for reforms.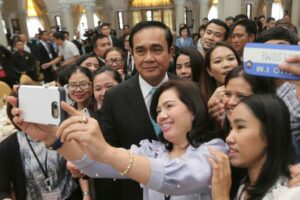 The premier concluded that the delay was not final at this point, but acknowledged that it could be when the law was passed. Meanwhile, some observers believed a 90-day delay in the election would not have any major adverse impact.Deunden Nikomborirak, research director for economic governance at the Thailand Development Research Institute (TDRI), said that in her view a three-month delay in the election was "acceptable to society. But any further delay could lead to uncertainties and raise questions whether there would actually be an election at all," she added.
Chalat Chinthammit, assistant vice president of Khon Kaen Sugar Industry Plc, said yesterday that he did not think an election delay would affect Thailand's credibility in the eyes of foreign investors if the government had a clear timeline and reason.Meanwhile, veteran politician Somsak Prisanananthakul, from the Chart Thai Pattana Party, said the NLA decision to stay the enforcement of the MPs election law for 90 days would adversely affect Prayut's credibility although the PM denied interferring with the work of the legislature.
"However, I am still convinced by the prime minister's words that there will be an election by November this year," he added.
STORY: The Nation
Want more from the Thaiger family?
📱 Download our app on Android or iOS for instant updates on your mobile
📧 Subscribe to our daily email newsletter
👍 Like/Follow us on Facebook
🔔 Subscribe to or Join our YouTube channel for daily video updates
Today's Chinese rocket debris not expected to hit land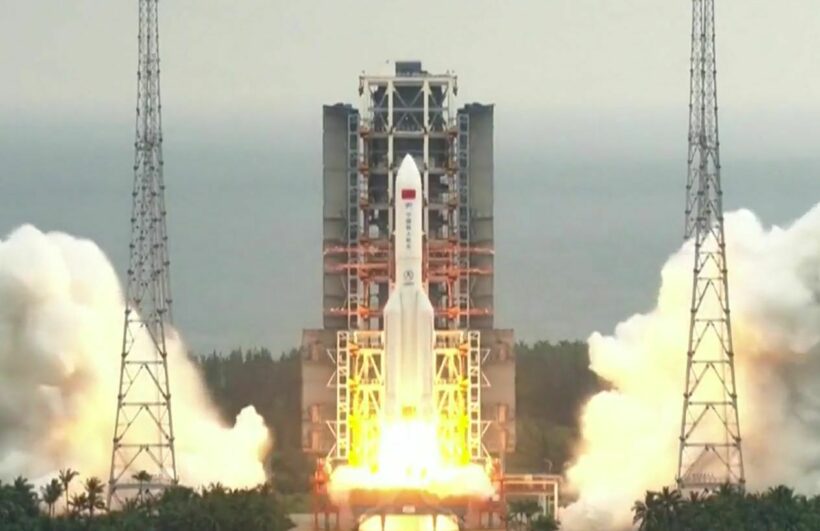 A Chinese Foreign Ministry spokesperson has assured the public that the debris from a large rocket re-entering the atmosphere today is not likely to do any harm. They said the majority of the Chinese rocket will mostly be burned up on re-entry. The Long March 5B rocket left the Earth on April 29th, launching from Hainan island in China.
This launch was the first part of an 11 part mission to construct China's own space station in Earth orbit. The Long March 5B rocket was carrying an unmanned Tianhe module as its payload, the first part of many to be constructed together in space. When attached as part of a permanent Chinese space station, it will serve as living quarters for future astronauts.
The Foreign Ministry spokesperson reassured that China is monitoring The rocket's journey very closely and that most parts of the spacecraft would burn up on re-entry. Any debris looks likely to land in international oceans, and the chances of damage being done on dry land is considered to be extremely low.
The re-entry is scheduled for today but the exact path of the rocket debris could not be completely determined in advance. The US military announced earlier in the week that the rocket would be tracked by US Space Command, calling it an uncontrolled re-entry. Statistically speaking, the debris is most likely to fall into an ocean somewhere as the Earth is 70% covered by water, but an astrophysicist at Harvard commented to Reuters that there is a chance that pieces would not burn up completely and would land on solid ground.
As the rocket tears at hypersonic speed into the Earth's atmosphere, most debris would be quickly incinerated by the heat generated from the re-entry. But another Chinese Long March 5B rocket fell to Earth last year in May 2020 and some parts did hit land, doing damage to some buildings in the Ivory Coast.
Projections based on the current orbit path yielded very broad results, with debris possibly landing anywhere in between Northern cities like Beijing, Madrid, or New York, to cities as far south as Wellington New Zealand or southern Chile. For now, Thailand seems safe from Chinese debris as they prepare for their own space programs.
SOURCE: Reuters
Want more from the Thaiger family?
📱 Download our app on Android or iOS for instant updates on your mobile
📧 Subscribe to our daily email newsletter
👍 Like/Follow us on Facebook
🔔 Subscribe to or Join our YouTube channel for daily video updates
For travellers to Phuket, testing is out, quarantine is in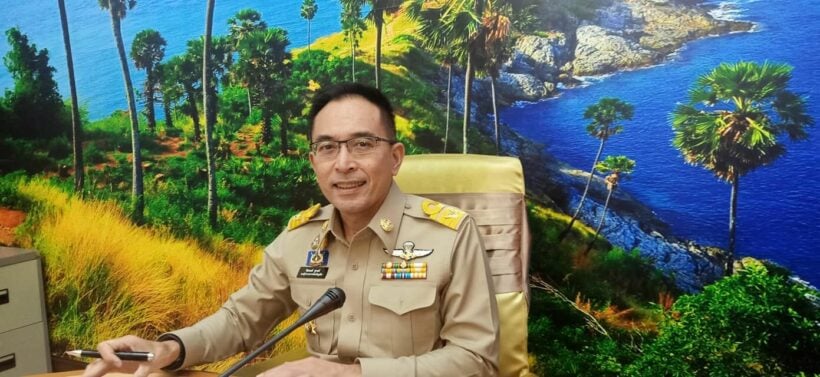 The on-again-off-again plans for testing people for Covid-19 as they arrive in Phuket will be replaced by quarantine after May 15, according to Vice Governor Piyapong Choowong's latest announcement. In an online video broadcast last night, the vice governor confirmed the new scheme after Phuket Governor Narong Woonciew first mentioned it in an executive meeting at Phuket Provincial Hall yesterday.
There are now 25 provinces on the Phuket red zone list that they instated on April 22, with anyone arriving from those places required to have proof that they are either fully vaccinated or tested negative for Covid-19 within the last 72 hours. Without proof, people have to take a rapid antigen test to confirm they did not have Covid-19 before they would be allowed on the island. The test was first set to be 300 baht for everyone, and later controversially made free for Thai people and 500 baht for foreigners.
There had been some back and forth with budget concerns of being able to provide the mass testing and who would pay how much for continued testing. Perhaps requiring people to quarantine in Phuket is cheaper than testing them when they arrive. The original scheme was set to expire May 15, and announcements were made about extending the plan and stopping testing right away. For now, this debate seems to have settled on replacing the testing with a mandatory quarantine upon entering Phuket.
The vice-governor explained that the rapid antigen test will continue through May 14, and then starting May 15, anyone who arrives without a vaccine or a negative Covid-19 test within 72 hours of arriving in Phuket will be required to quarantine for 14 days. They set a goal of zero new infections by the end of the next two weeks. And he stated they are committed to doing whatever it takes as "Phuket cannot continue with this risk".
Speaking to The Phuket News… "We want to send a sign to the country that we are cleaning up our province. The 3 vice governors [in Phuket] have been ordered to take care of each district by cooperating with local administration officers as well as community leaders to do proactive screening,"
After announcing the quarantine plan for Phuket, the vice governor spoke confidently that in the near future the island will have enough jabs to vaccinate every person on the island. Religious leaders from any faith are currently being vaccinated because of their general proximity to people during religious ceremonies and practices.
Vice Governor Piyapong pled with people with the people of Phuket who were on the fence about Covid-19 vaccinations, anti-vaxxers, or those otherwise resisting getting the jabs needed to reach herd immunity.
"If you are still deciding whether or not to get vaccinated, please come to get vaccinated"
SOURCE: The Phuket News
Want more from the Thaiger family?
📱 Download our app on Android or iOS for instant updates on your mobile
📧 Subscribe to our daily email newsletter
👍 Like/Follow us on Facebook
🔔 Subscribe to or Join our YouTube channel for daily video updates
Saturday Covid UPDATE: 2,419 new infections and 19 deaths, provincial totals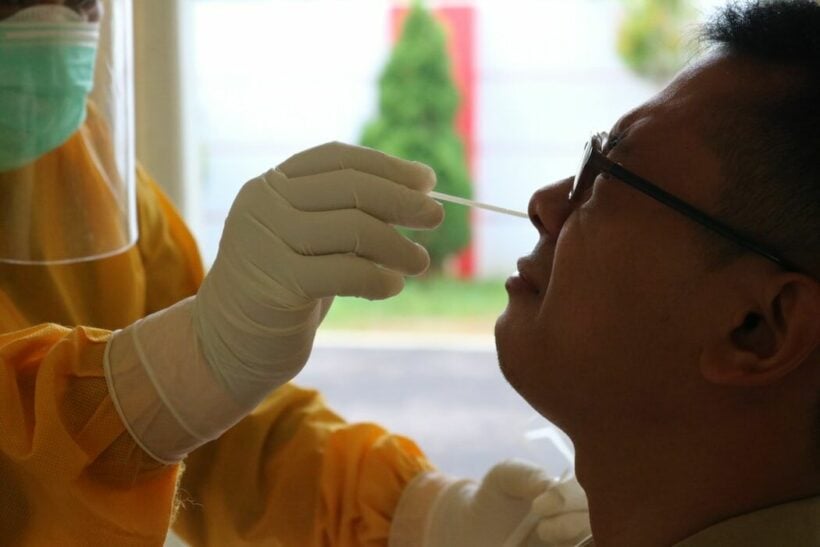 The tally for Covid-related infections and deaths reported over the past 24 hours reports 19 new deaths and 2,419 cases. There have been 52,411 confirmed Covid-19 infections in the recent outbreak with more than 16,000 cases in Bangkok, the epicentre of infections. Since the start of the pandemic last year, the Centre for Covid-19 Situation Administration has reported a total of 81,274 Covid-19 infections and 382 coronavirus-related deaths.
Thailand now has 29,473 active Covid-19 cases. Most patients with Covid-19 are asymptomatic or have mild symptoms. More than 1,000 Covid-19 patients are in critical condition including 380 people on ventilators.
Out of the 2,419 new cases, more than 1,000 cases were detected in Bangkok. Most cases were local transmissions or detected through active case finding.
Of the 19 new coronavirus-related deaths, most were in Bangkok and surrounding provinces. The majority of deaths were the elderly and many of them contracted the virus from infected family members or friends.
Over the past week, new clusters of Covid-19 infections have been detected in crowded Bangkok neighbourhoods, including the Klong Toey slum, Ban Khing and Bang Kae districts. Poor communities in Bangkok have been seen as vulnerable to coronavirus outbreaks as people live in close proximity to each other and many cannot afford to stop working to abide by stay-at-home orders. CCSA spokesperson Natapanu Nopakun says active case finding in Bangkok clusters have been "beefed up."
With cases in Bangkok still on the rise, the current disease control measures imposed in the capital will be extended until May 17. Schools and entertainment venues must remain closed.
Provincial totals, thanks to the NBT…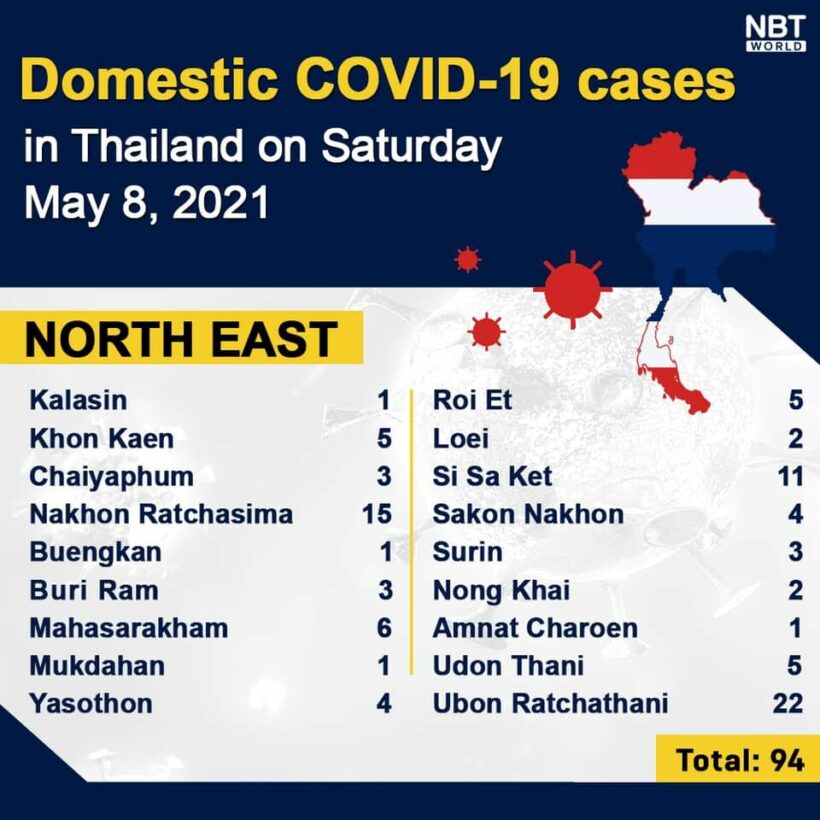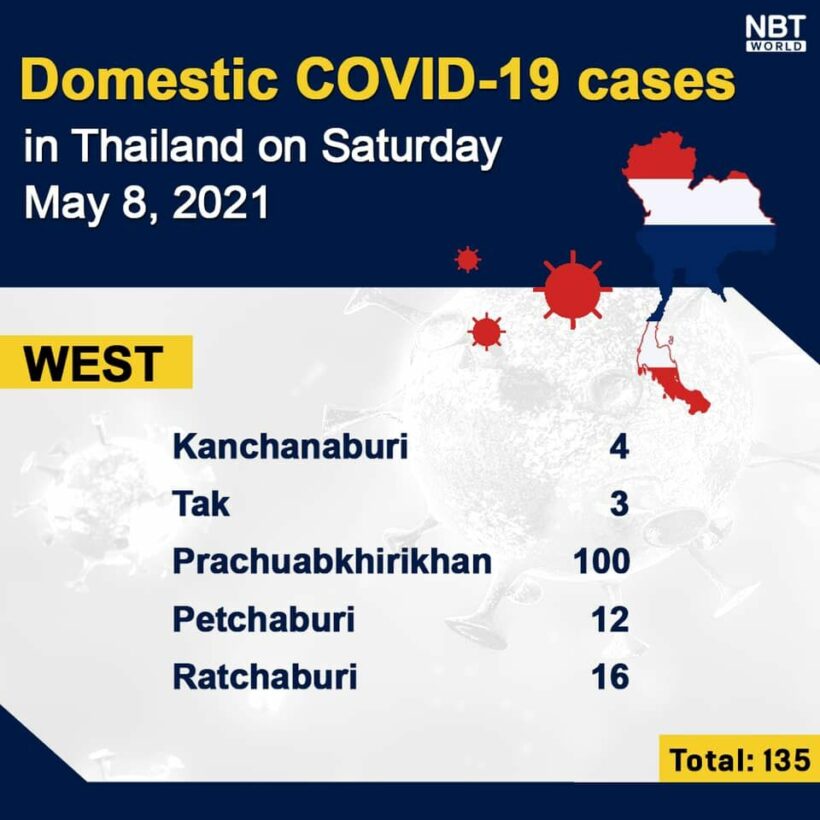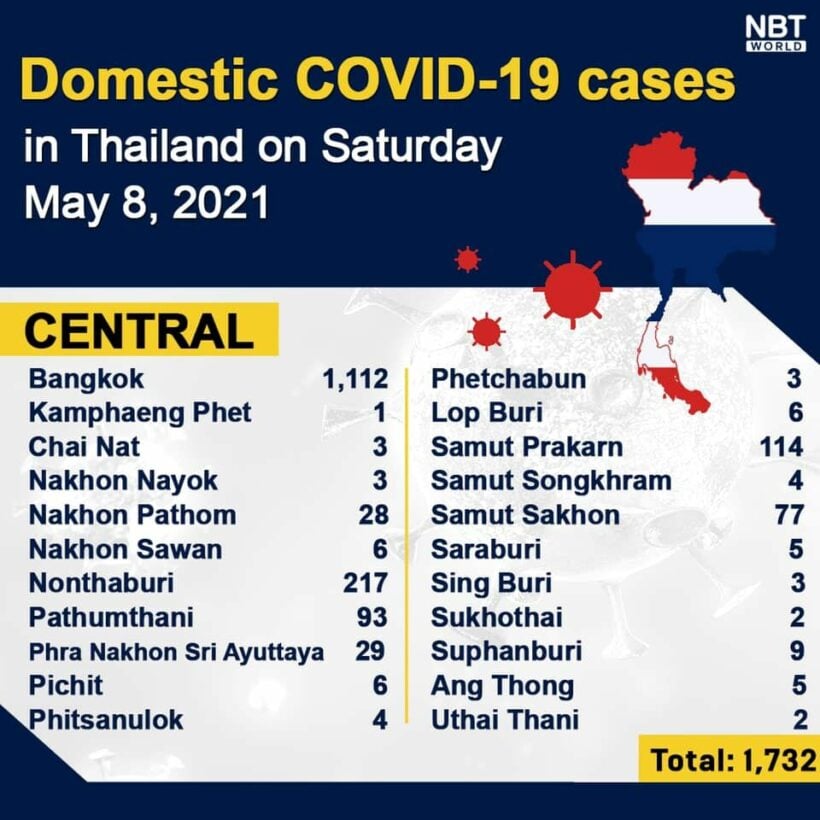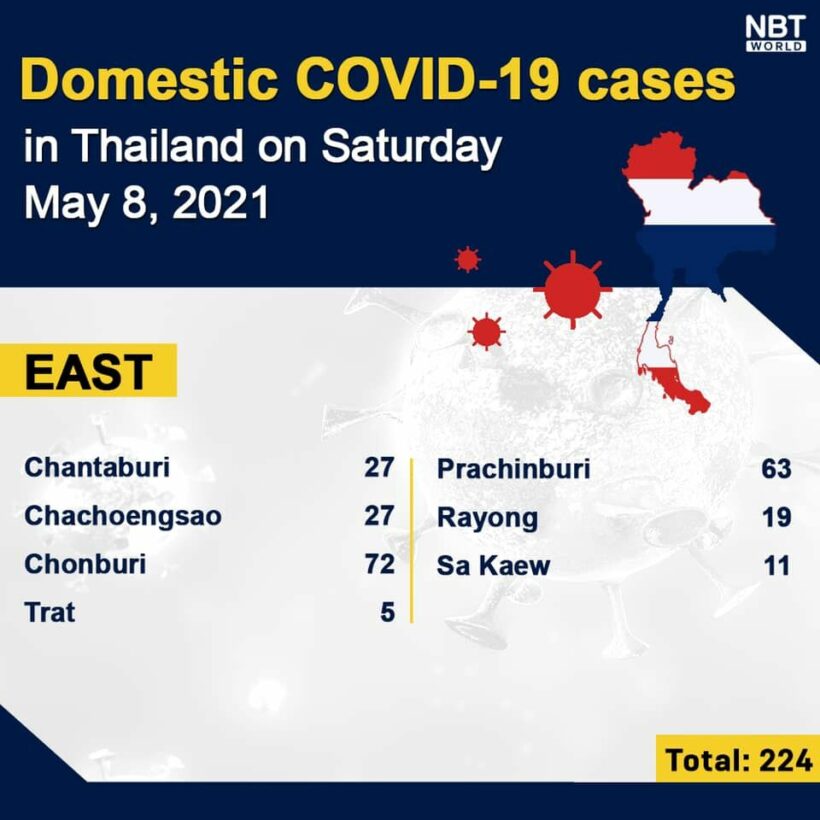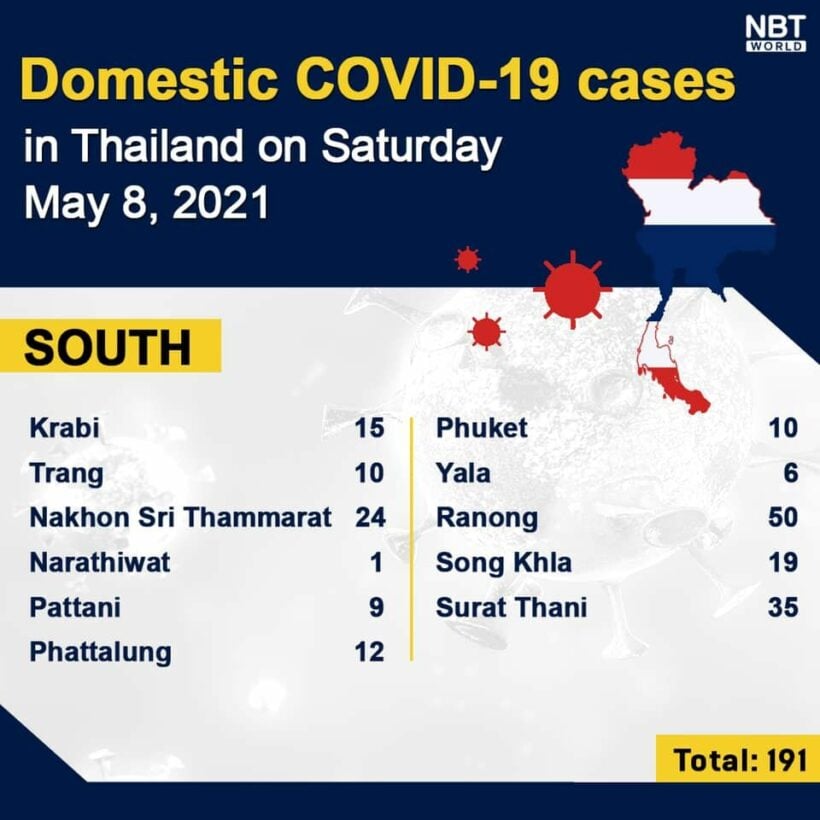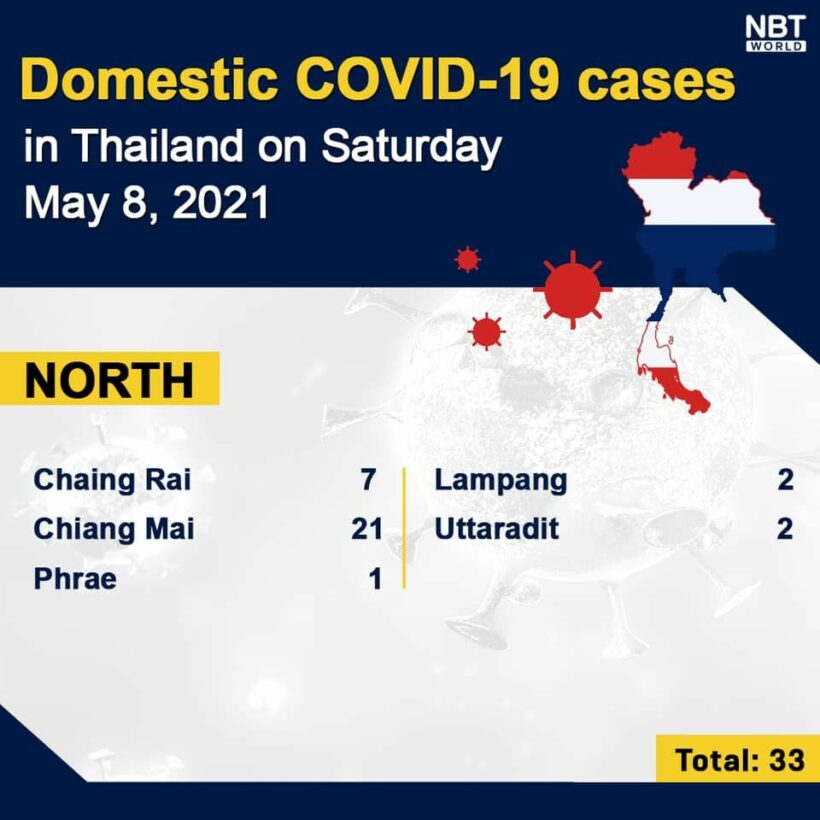 Districts in Bangkok with the highest number of confirmed cases…
| | |
| --- | --- |
| District | New cases |
| Khlong Toey | 37 |
| Ratchathewi | 26 |
| Pathumwan | 24 |
| Bang Kapi | 13 |
| Chatuchak | 11 |
| Don Mueang | 9 |
| Lat Phrao | 9 |
| Dusit | 8 |
| Yan Nawa | 7 |
| Wang Thonglang | 7 |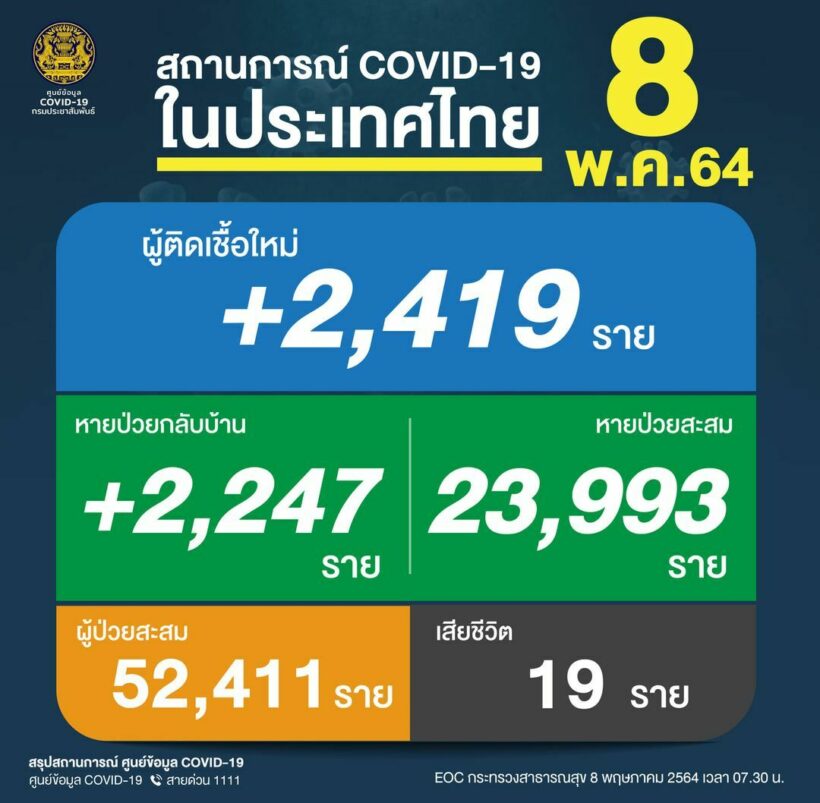 Want more from the Thaiger family?
📱 Download our app on Android or iOS for instant updates on your mobile
📧 Subscribe to our daily email newsletter
👍 Like/Follow us on Facebook
🔔 Subscribe to or Join our YouTube channel for daily video updates