Awaken life's potential at Santosa Detox & Wellness Center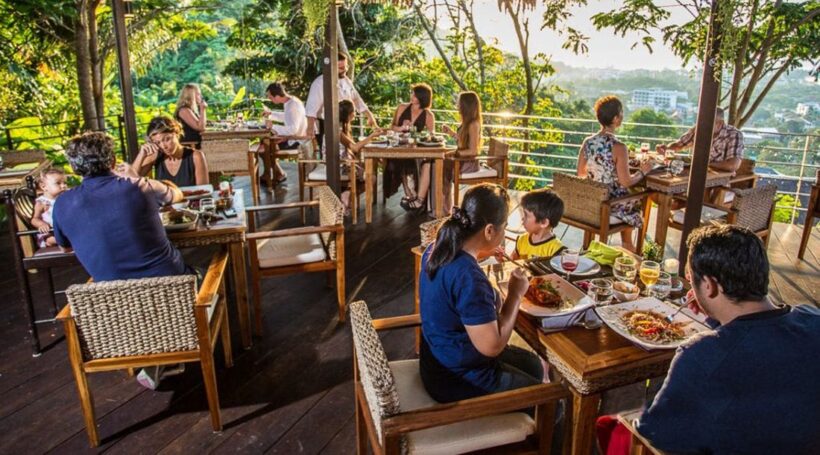 Located in the jungle-clad hills above Kata Beach on the Southwest Coast of Phuket, Santosa Detox & Wellness Center is a tropical retreat specialising in detox & wellness programs.
If you are looking for an authentic detox experience with a personal touch, Santosa is the best choice. The dedicated staff at Santosa work with guests at their own pace to discover where they are emotionally and physically as well as offering the best advice along the way.
A variety of comprehensive detox programs are available throughout the year at Santosa, each lasting anywhere from 3 to 21 days.


Detox programs include Full Fast, Juice Fast, Raw Food Fast and an Emotional Detox. The detox programs at Santosa are tailored to each imdividual guest and include cleansing drinks, detox supplements, colon cleansing and the choice to participate in the center's daily activities according to energy levels.
Each day, guests participating in detox programs will be given the support needed through a morning group meeting. Post-Program support and an on-going nutrition plan are also available. Other offerings at Santosa focus on wellness and include a Healthy Eating Program, Active Cleanse Program and a Yoga & SPA Retreat.
Interested in pampering yourself just for the day? Santosa is open to the general public and is the perfect place to explore what turning over a new leaf to a healthier lifestyle really means. The One Day Detox, One Day Relax and Spring Clean programs showcase a teaser of what a full detox experience at Santosa is really like. Guests will be able to join one of the centre's fitness classes, enjoy a massage treatment, take the plunge in an ice bath, spend time in the sauna and also try a colema treatment. The one day programs are a great snapshot into the work we do at Santosa.

If you are feeling hungry and looking for something healthy to eat, look no further than Santosa Vegan Restaurant. An open-air restaurant featuring breathtaking views over the Kata Beach neighborhood below, Santosa Vegan Restaurant focuses on both raw and cooked vegan cuisine.
The team of chefs at the restaurant take pride in using only the freshest local ingredients, whole foods and organic products when available. The result is outstanding vegan cuisine full of fresh flavors, interesting textures and incredible tastes.
Each week, Santosa Vegan Restaurant hosts a Vegan Buffet. Every Wednesday and Saturday evening from 6:30pm diners are spoilt for choice as the lush buffet spread is laid out. Colourful and tasty, the raw food delights and vegan cuisine at Santosa really are worth sinking your teeth into.
For Phuket locals and expats looking to learn more about detox & wellness or hoping to find a fitness class to give them a boost, Santosa has a well-rounded schedule of weekly classes that are open to the public. HIIT, Zumba, TRX, Fitball, Boxing, and all levels of yoga classes such as Hatha Yoga, Aerial Yoga and Vinyasa Hot Yoga are available.
Interested in more holistic practices? Santosa also offers Beginner Meditation and Breathwork classes for those looking to let go of the stress and connect the mind and body. Santosa offers a pass for 10 classes that is valid for two months and can be shared between two people.
Awaken Life's Potential at Santosa Detox & Wellness Center. Kickstart your health & wellness journey with a detox program by joining a new fitness class or just eating healthier at Santosa Vegan Restaurant.
For more information, visit www.santosaphuket.com.


Mövenpick Hotels & Resorts unveils a global menu of savoury dishes and finest Swiss chocolate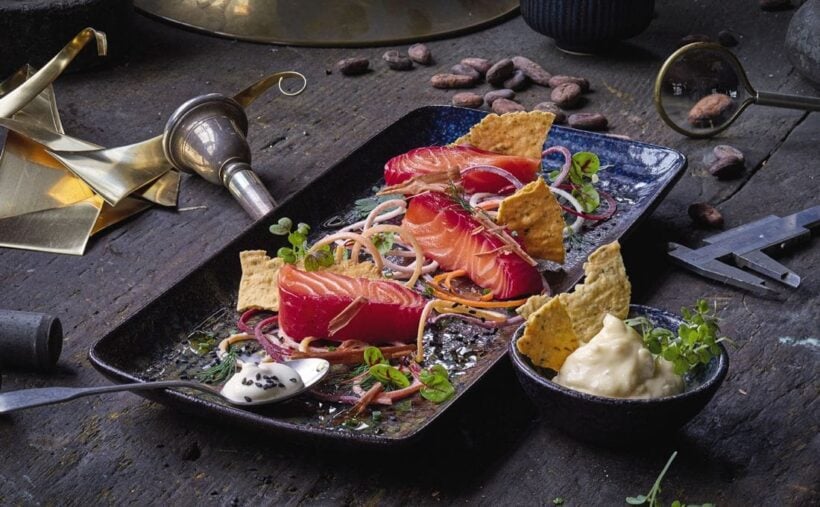 ADVERTISING
Mövenpick Hotels & Resorts, part of the AccorHotels Group,  is celebrating Swiss cuisine and the culinary versatility of chocolate with a new global menu of savoury dishes featuring a sweet twist. In Phuket the promotion will be at the 
Mövenpick Resort & Spa Karon Beach
.
The brand's talented 'food artisans' have made Mövenpick chocolate the hero of seven dishes in its 'Chocolate on the Salty Side' promotion, which runs from October 10 to November 20, 2018 at selected Mövenpick hotel and resort restaurants worldwide. From salmon fillets enlivened with dark chocolate to a savoury tarte tartin with a white chocolate flourish, each new creation offers up something distinctively flavourful and showcases the wonderful versatility of chocolate.
The seven chocolate-inspired creations include: marinated ...
Pavilions Phuket welcomes Chef Rey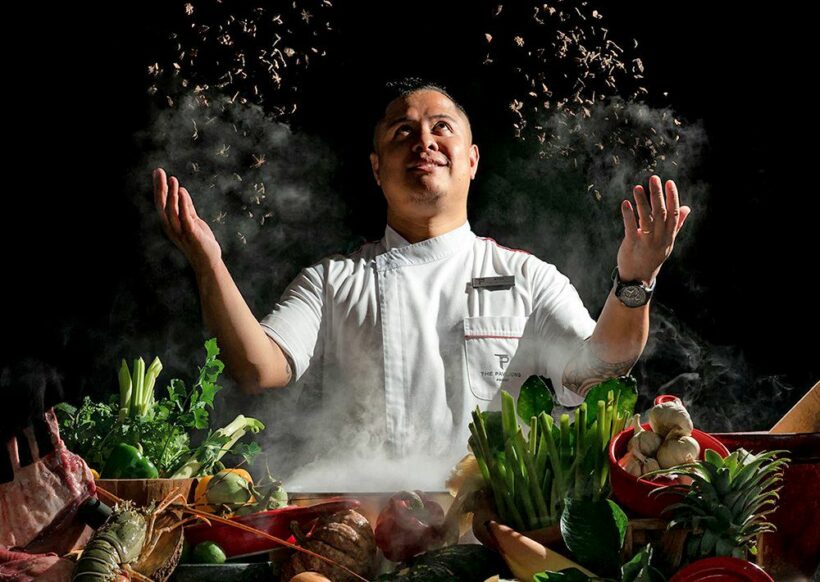 ADVERTISEMENT

From humble beginnings in New Zealand, Chef Rey developed his profession with guidance from industry leaders, he has since taken his craft to Australia, Malaysia, Abu Dhabi and Vietnam.

Before joining the team at The Pavilions Phuket, Chef Rey worked for well-known luxury restaurants and hotels, including the award-winning '2016 Top 50 restaurant', Bracu, in New Zealand, under the watchful eye of renowned Chef Peter Thornley, and most recently at the multi-award winning resort, Paresa, in Phuket Thailand, where he was the Executive Chef.

As Culinary Director at The Pavilions Phuket, Chef Rey will oversee the resorts three main outlets - The Plantation Club, Firefly and 360°Bar as well as in-villa dining - redesigning the concept and culinary experiences at each touch point to take dining in Phuket to new adventures heights, creating distinct dishes ensuring guests have a culinary adventure they will not forget.

Visa run to Penang – a personal experience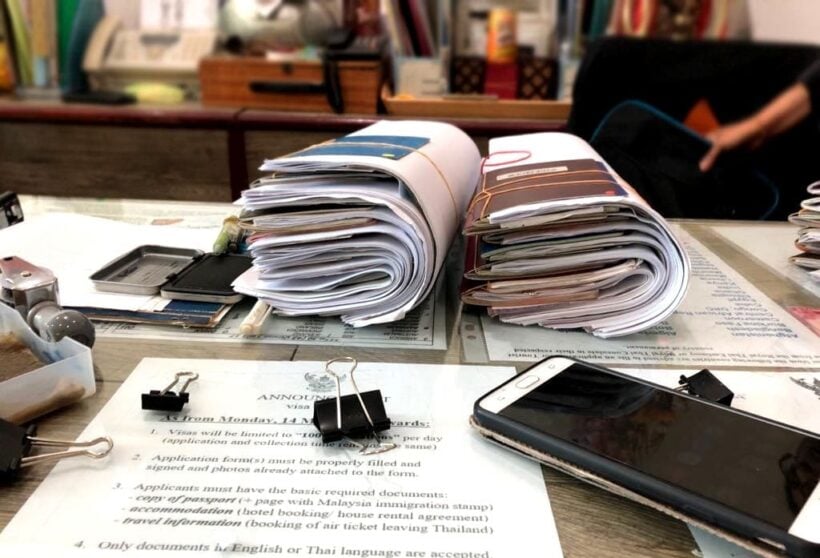 This story was one person's experience of the visa process in Penang. It should not be regarded as 'typical' or even used as a guide. But we provide Jim's journey as warning to do your homework before embarking on getting or renewing your visa.

Be aware that this seemingly simple trip to the former 'Pearl of the Orient' in Malaysia is not just a matter of paperwork to enable you to stay in Thailand - you unwittingly become embroiled in a major industry involving hundreds of on-the-ground staff who, you guessed it, are in for a 'cut of the action'.

This isn't merely a paperwork formality, it's an industry. For whatever reason the process is made sufficiently opaque that you will eventually need one of these resources.

If you're lucky enough to have a Thai employer do pay for your visa and organise paperwork, you're halfway there.

Alerted by 'Jim', not his real name, The Thaiger dug deeper to uncover a highly develop...