Awaken life's potential at Santosa Detox & Wellness Center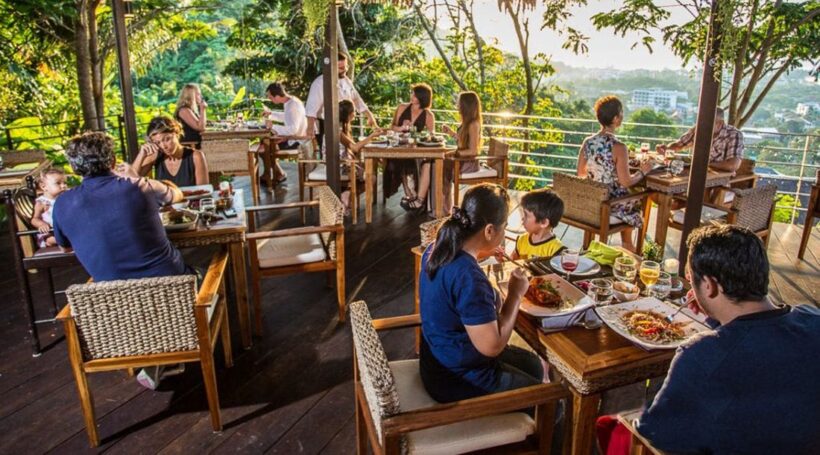 Located in the jungle-clad hills above Kata Beach on the Southwest Coast of Phuket, Santosa Detox & Wellness Center is a tropical retreat specialising in detox & wellness programs.
If you are looking for an authentic detox experience with a personal touch, Santosa is the best choice. The dedicated staff at Santosa work with guests at their own pace to discover where they are emotionally and physically as well as offering the best advice along the way.
A variety of comprehensive detox programs are available throughout the year at Santosa, each lasting anywhere from 3 to 21 days.


Detox programs include Full Fast, Juice Fast, Raw Food Fast and an Emotional Detox. The detox programs at Santosa are tailored to each imdividual guest and include cleansing drinks, detox supplements, colon cleansing and the choice to participate in the center's daily activities according to energy levels.
Each day, guests participating in detox programs will be given the support needed through a morning group meeting. Post-Program support and an on-going nutrition plan are also available. Other offerings at Santosa focus on wellness and include a Healthy Eating Program, Active Cleanse Program and a Yoga & SPA Retreat.
Interested in pampering yourself just for the day? Santosa is open to the general public and is the perfect place to explore what turning over a new leaf to a healthier lifestyle really means. The One Day Detox, One Day Relax and Spring Clean programs showcase a teaser of what a full detox experience at Santosa is really like. Guests will be able to join one of the centre's fitness classes, enjoy a massage treatment, take the plunge in an ice bath, spend time in the sauna and also try a colema treatment. The one day programs are a great snapshot into the work we do at Santosa.

If you are feeling hungry and looking for something healthy to eat, look no further than Santosa Vegan Restaurant. An open-air restaurant featuring breathtaking views over the Kata Beach neighborhood below, Santosa Vegan Restaurant focuses on both raw and cooked vegan cuisine.
The team of chefs at the restaurant take pride in using only the freshest local ingredients, whole foods and organic products when available. The result is outstanding vegan cuisine full of fresh flavors, interesting textures and incredible tastes.
Each week, Santosa Vegan Restaurant hosts a Vegan Buffet. Every Wednesday and Saturday evening from 6:30pm diners are spoilt for choice as the lush buffet spread is laid out. Colourful and tasty, the raw food delights and vegan cuisine at Santosa really are worth sinking your teeth into.
For Phuket locals and expats looking to learn more about detox & wellness or hoping to find a fitness class to give them a boost, Santosa has a well-rounded schedule of weekly classes that are open to the public. HIIT, Zumba, TRX, Fitball, Boxing, and all levels of yoga classes such as Hatha Yoga, Aerial Yoga and Vinyasa Hot Yoga are available.
Interested in more holistic practices? Santosa also offers Beginner Meditation and Breathwork classes for those looking to let go of the stress and connect the mind and body. Santosa offers a pass for 10 classes that is valid for two months and can be shared between two people.
Awaken Life's Potential at Santosa Detox & Wellness Center. Kickstart your health & wellness journey with a detox program by joining a new fitness class or just eating healthier at Santosa Vegan Restaurant.
For more information, visit www.santosaphuket.com.

Keep in contact with The Thaiger by following our Facebook page.
Never miss out on future posts by following The Thaiger.
Phuket Thai food treats you need to try | VIDEO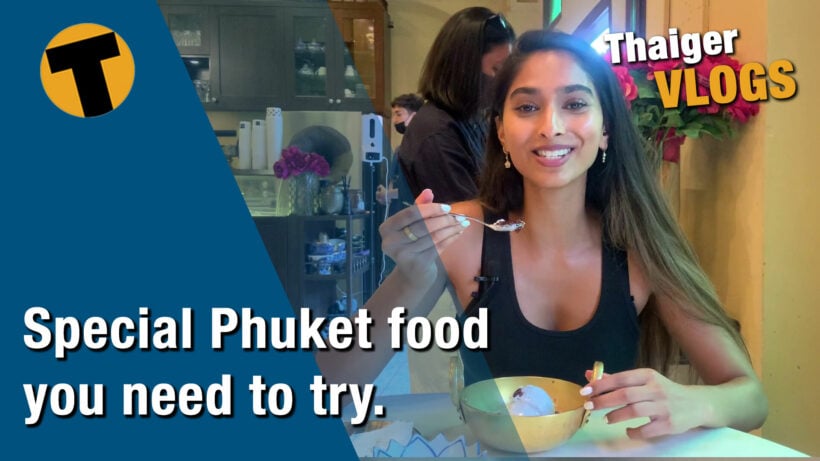 Nimz, our new Thaiger Vlogger takes you on a tour of some uniquely Phuket foods, although you may find them in other provinces these days as well. A lot of southern Thai food can be very spicy and features a lot of seafood, but Nimz went for the 'less' spicy (mai phet) options.
Tell us about your favourite Thai treats and if you'd tried something special in Phuket.
Locations…
Arpong – https://goo.gl/maps/arfbjUkF8eK3SZnPA
Ao aew – https://goo.gl/maps/kb6B1iC8XXT9Wfxb9
Bicomoi – https://goo.gl/maps/CKqQvvs84zongamh9
O Tao – https://goo.gl/maps/cT3w4QWvt51QTXmG8
Keep in contact with The Thaiger by following our Facebook page.
Never miss out on future posts by following The Thaiger.
In search of Cat & Dog Cafés in Phuket Town | VIDEO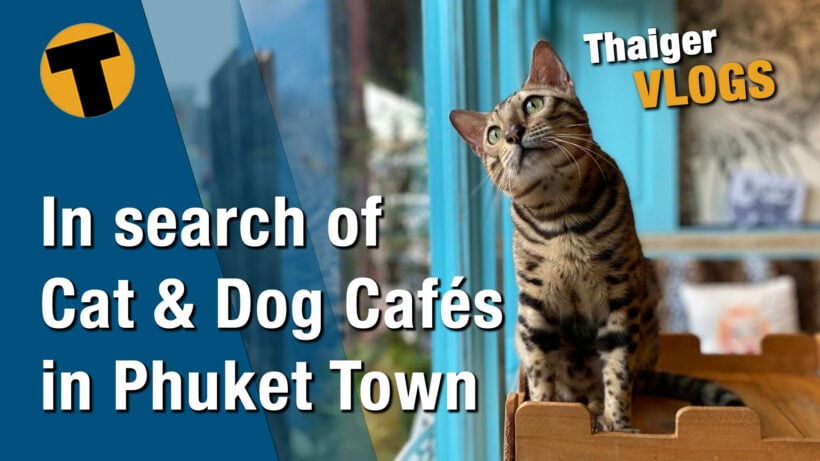 Nimz, our Thaiger Vlogger takes you on a weekend tour of Phuket Town, in search of cat and dog cafés. Stroke the cats, tickle the cat's tummy, pat the cats, take selfies with the cats. Whilst Phuket has a number of registered cat and dog cafés, only one appeared to open during Nimz's search through the streets of Phuket Town, the main commercial capital of the island (on the opposite side of the island to Patong).
And. yes, they also serve up some great food too.
Location: B Cat Cafe Facebook: https://www.facebook.com/BCatCafePhuketTown
Keep in contact with The Thaiger by following our Facebook page.
Never miss out on future posts by following The Thaiger.
Flying high and fine dining in a re-purposed old jet in Bangkok | VIDEO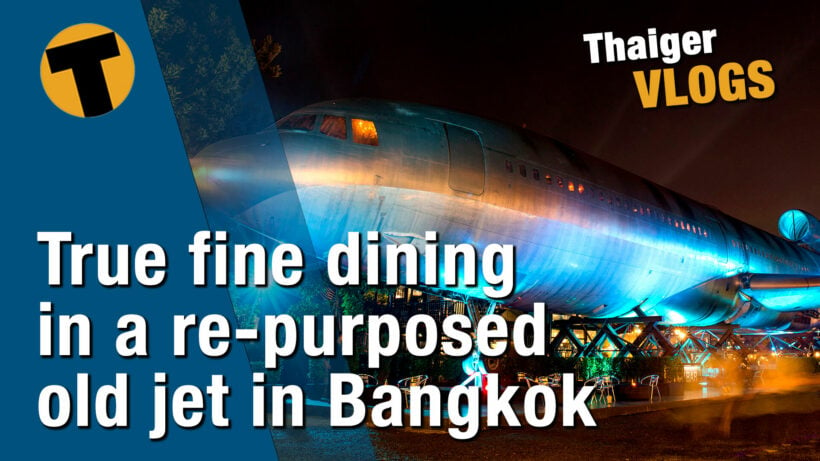 This could actually be the only time you enjoy dining on a plane. Na-Oh Bangkok re-purposed a decommissioned L-1011 Lockheed aircraft, turning the old jet into a fine dining restaurant located within the ChangChui Project, just a few minutes away from downtown Bangkok. With it's eclectic interiors and their signature Thai-fusion courses, the restaurant offers quite a memorable experience.
Chris, our Thaiger Vlogger, takes you on a tour. Let's check it out!
Keep in contact with The Thaiger by following our Facebook page.
Never miss out on future posts by following The Thaiger.