13 year old Muay Thai fighter dies from head injuries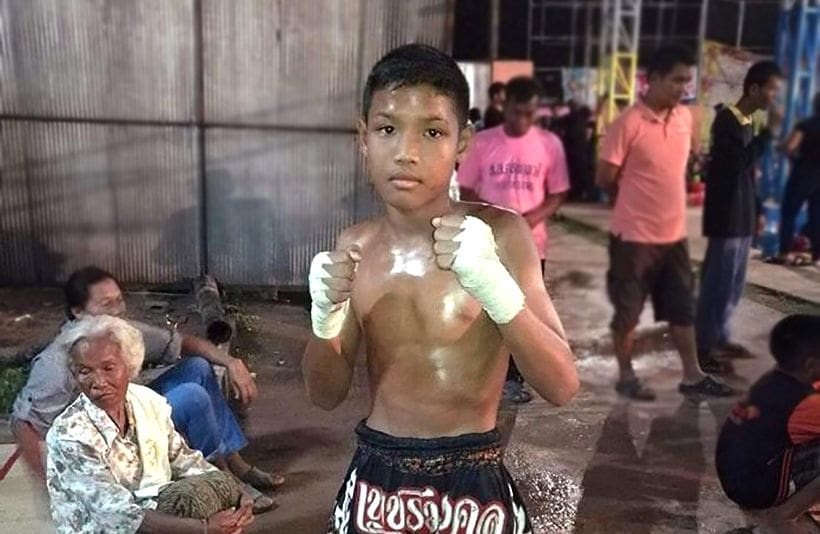 Whilst legislation is pending, and under heated discussion about banning Muay Thai for certain age-groups, another tragedy has unfolded.
A 13 year old muay thai fighter has died after a taking blow that sent him head first into the ground during a charity match in Samut Prakan on November 10.
The Nation reports that a Mathayom 1 schoolboy named Anucha Thasako, was knocked unconscious in Round 3 by his opponent and rushed to the hospital in Phra Pradaeng district.
Diagnosed with a severe intracerebral hemorrhage, Anucha was passed sent to the better-equipped Samut Prakan Hospital. But it was too late and the boy died from the injuries he sustained as a result of the fight.
A video clip of the child's final fight was posted and shared online, showing him and his opponent fighting on a stage without protective headgear.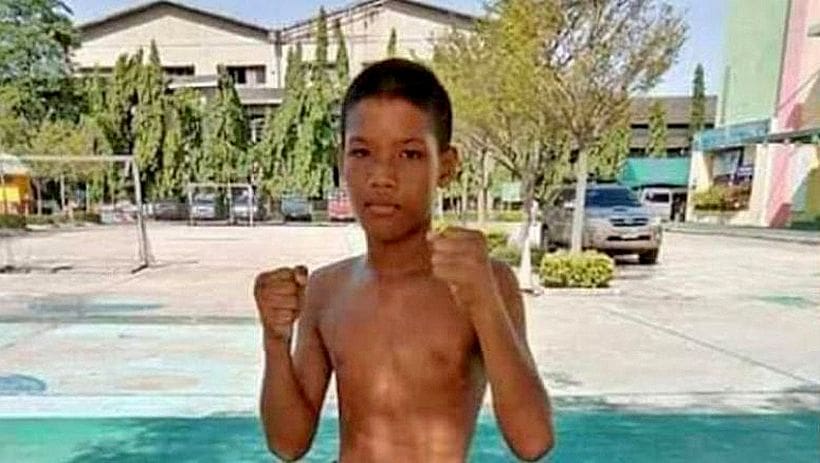 Fighters competed for trophies from Deputy PM General Prawit Wongsuwan in the charity event, held from November 9-11 as part of an anti-drug campaign.
Anucha, whose parents had died leaving him to stay with his uncle, had been a muay thai fighter since the age of 8 and competed in 170 fights.
The uncle, 48 year old Damrong Thasako, says the grateful boy had been fighting on stage for money to support his own schooling and also to help out with household expenses.
The boy's death has prompted people in the muay thai circle to hold an auction of muay thai shorts to raise funds for his family.
The death of this young muay thai fighter takes place as the National Legislative Assembly is poised to pass a draft bill to prohibit children under 12 from muay thai fighting.
Medical professionals support the bill, which would prevent long-lasting brain injuries now suffered by child fighters. Influential people in the muay thai circle object to the bill and have threatened to hold a protest, arguing that a ban would go against a long-standing tradition and affect the income of some deeply impoverished households.
This draft amendment to the 1999 Boxing Act would also require older teen fighters to wear protective gear and to be formally registered. It also threatens boxers and referees who rig bouts with up to five years in prison and fines of up to 100,000 baht.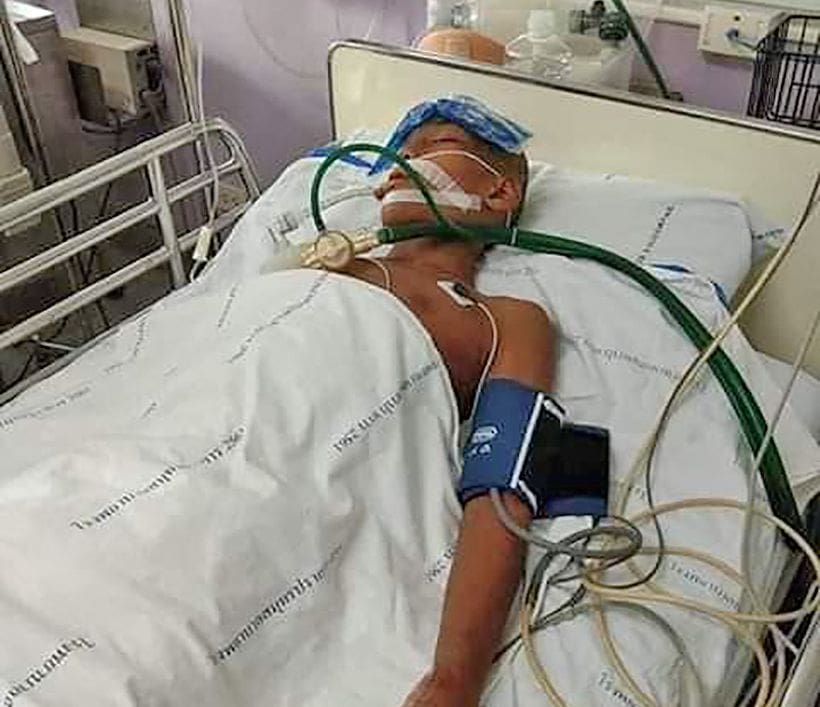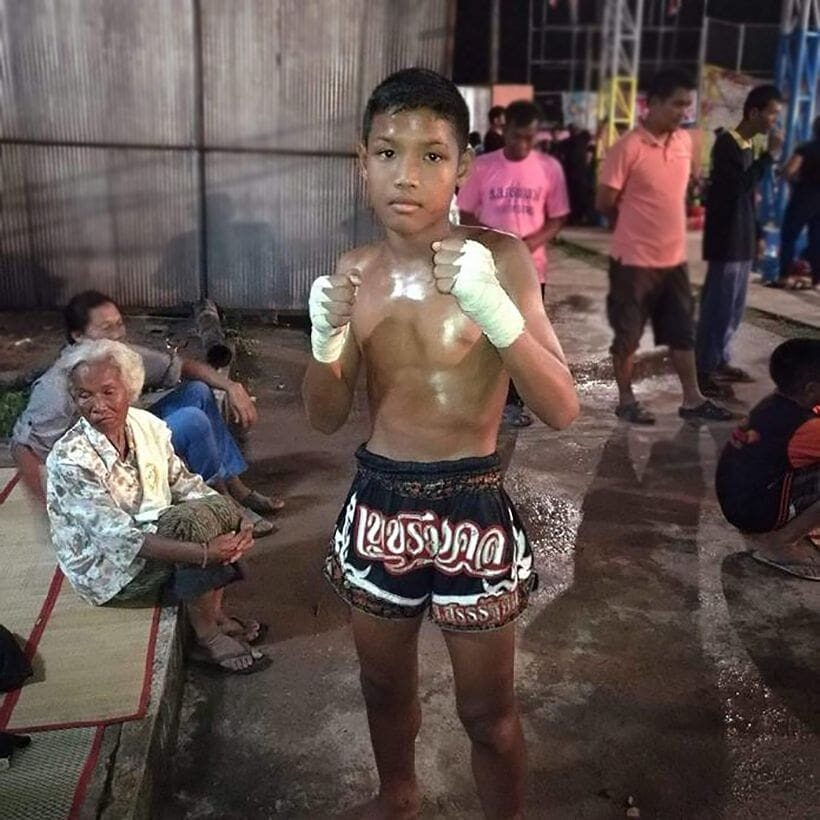 STORY: The Nation


Read more headlines, reports & breaking news in Bangkok. Or catch up on your Thailand news.
Syrian woman arrested with fake Spanish passport at Suvarnabhumi Airport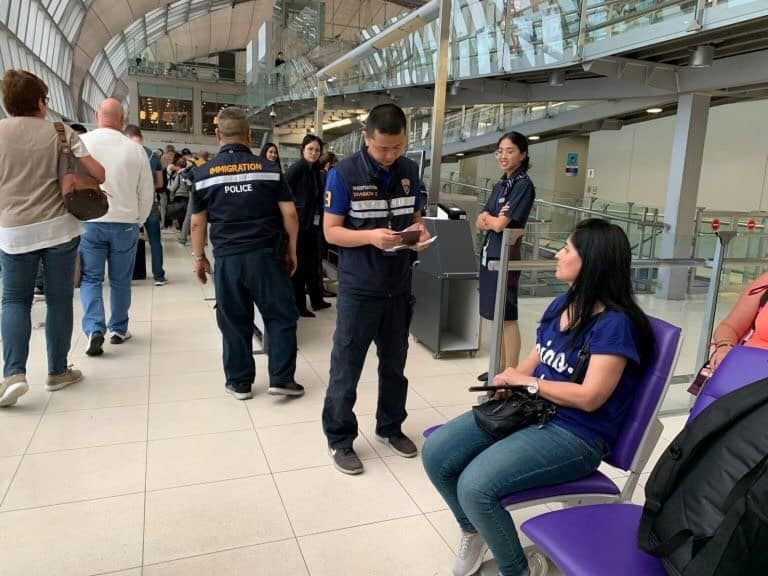 PHOTOS: Immigration Bureau
Immigration officers at Suvarnabhumi Airport have arrested a Syrian woman with a fake Spain passport.
The Immigration Bureau reports that, while they were patrolling the airport, they found the woman who was acting suspiciously.
They asked to see her passport which had her name listed on the passport as Alampana Albana, a Spanish national. She was waiting for a flight to Germany.
Officers also found another Syrian passport which identified her name as Mrs Manal Ahmad Alnayed.
The woman admitted that the Syrian passport was her real passport. She told officers her husband, who lived in Germany, arranged it for her.
She says she purchased the fake passport in Malaysia. She received the flight tickets from a foreign woman at the KL airport.
Mrs Alnayed has been charged with illegal possession of, and using, a fake passport.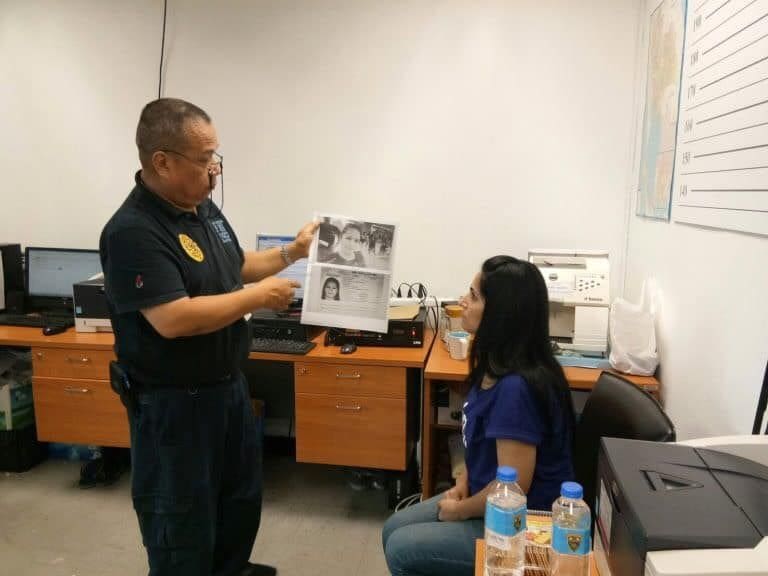 Spanish man arrested in Bangkok over alleged raped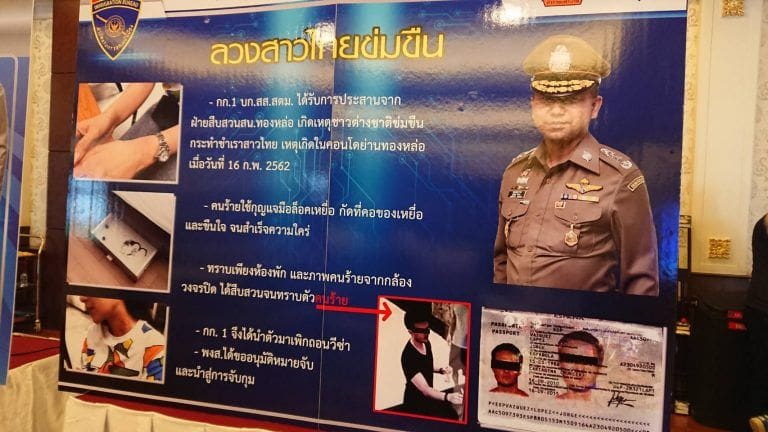 PHOTO: INN News
Immigration Officers have arrested a Spanish man after he allegedly raped a handcuffed Thai woman.
INN News reports that the 30 year old Spanish man was arrested following the issuing of an arrest warrant for the alleged rape of the woman. The incident happened last Saturday at a luxury condominium in Thong Lor, Bangkok.
The female Thai victim told officers she and her friends were drinking at an entertainment venue in Thong Lor. She went back to her room with the Spanish man.
After that the Spanish man used handcuffs with the victim before biting her neck and raping her.
Immigration Officers discovered that the Spanish man has entered Thailand 38 times in the past. He works as a marketing consultant in Spain. Police are continuing their investigation and questioning those involved.
SOURCE: INN News
Dog patiently watches over deceased master on Pathum Thani roadside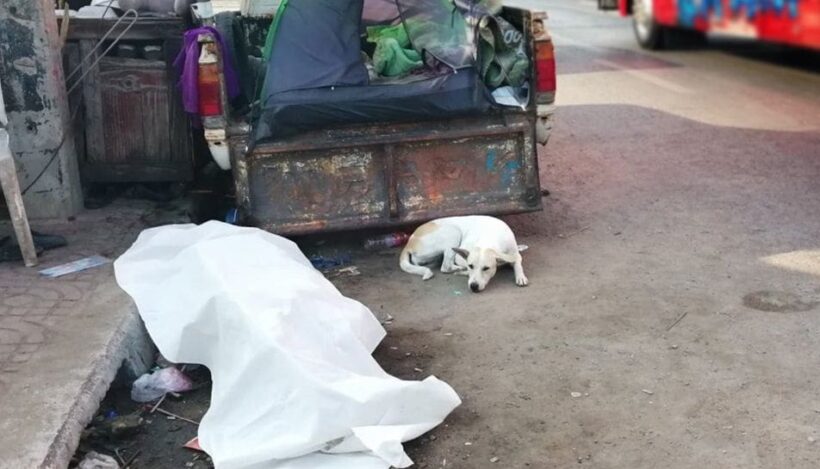 A man, who had left home a month ago to live by the roadside with a stray dog in Pathum Thani, has been found dead. The dog was watching over the body when others discovered the deceased man. Pathum Thani is just north of Bangkok.
The deceased has been identified as 45 year old Surachai Khamsue. He was found lying by the side of a road in Moo 2 village in Tambon Klong Nueng, Klong Luang district, beside the old and un-roadworthy pickup that he had been using as a home.
His sister, 40 year old Chalermsri Sohsawaeng, told police that Surachai had left home to live in the car a month ago, and that she and other siblings had given him money to buy food.
Her brother liked to drink alcohol, she added. The body was sent for autopsy at Thammasat University hospital.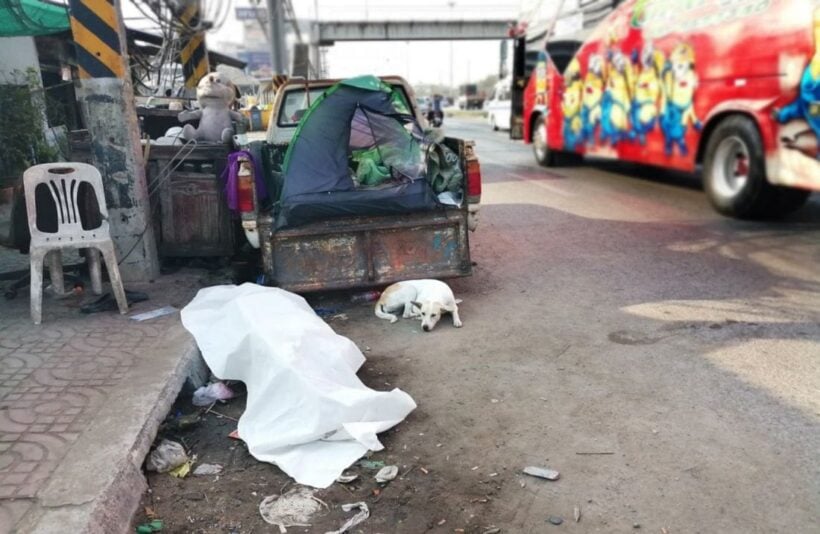 SOURCE: The Nation