Acid-splashed wife's death – husband is detained, taxi driver speaks out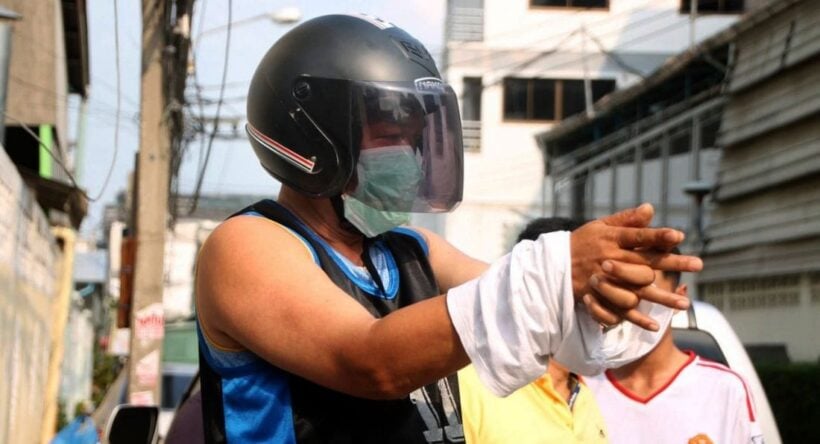 Police have brought 50 year old Kamtan Singhanart to the Thon Buri Court's order for an initial 12 day detention period after being accused of splashing acid on his wife Chorladda Tharawan's face before fleeing on November 9.
The Nation reports that Chorladda died as a result of her injuries after seeking treatment at Praram 2 Hospital.
That hospital reportedly sent her to Bang Mod Hospital where she was subscribed for the "gold card" universal healthcare scheme.
She died before she reached the Bang Mod Hospital. Praram 2 Hospital has been the focus of criticism from Chorladda's family and netizens over allegations that they failed to treat her and are partially responsible for her death. The hospital maintains that the accusation is untrue.
;lpA potential lawsuit is being considered against the hospital as outspoken lawyer Atchariya Ruangratanapong acts on behalf of the patient's family.
A Bangkoktaxi driver who picked up the acid-wounded Chorladda and her accompanying 12 year old daughter from Praram 2 Hospital to Bang Mod Hospital on November 9, told police on Monday evening that the woman was still conscious when she arrived at the second hospital.
This was contrary to the initial account by Chorladda's daughter, who said her mother died on the way and that a Bang Mod Hospital doctor then tried to resuscitate her but was unable to bring her back.
Testifying as a witness to Tha Kham deputy superintendent Pol Lt-Colonel Sakhon Sriwattanakapong, taxi driver, 37 year old Sa-ngad Datchuyawat, says a Bang Mod staff member pushing a gurney asked Chorladda whether she was still able to "hang in there" while being wheeled away.
Chorladda reportedly replied, "I cannot take it anymore".
The taxi driver said he was told by the first hospital's staff that Chorladda had sustained an injury from being scalded by boiling water and wanted to get a lift to Bang Mod Hospital, which staff said had already been informed of her transfer.
Meanwhile, Kamtan told police that he was not a cruel person after being arrested on Sunday night at his friend's house in Nakhon Sawan. This was in line with his neighbour's claim that Kamtan was normally a good man who did everything he could for his family at their rented home in Samae Dam sub-district.
Neighbours have said they believe he committed the alleged crime on an impulse. Police objected to Kamtan getting a bail release on the grounds that this case carried a severe penalty.
STORY: The Nation


Read more headlines, reports & breaking news in Bangkok. Or catch up on your Thailand news.
Chinese 'red notice' fugitive arrested at Suvarnabhumi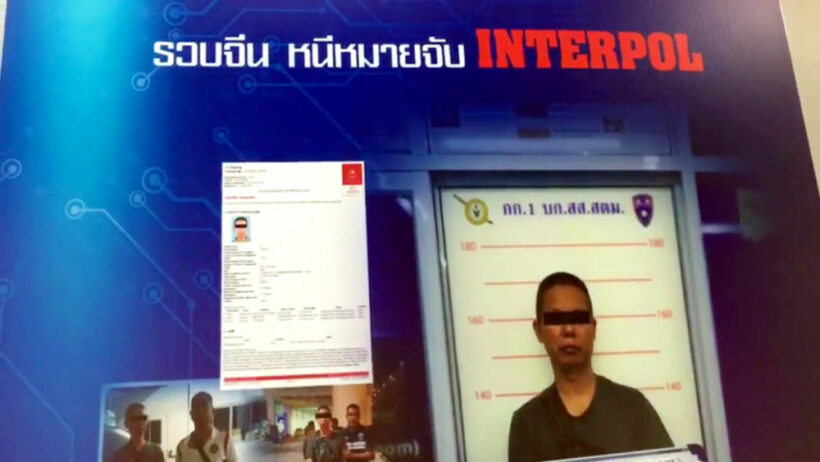 A Chinese fugitive wanted on an Interpol red notice has been arrested at Suvarnabhumi Airport, acting Immigration Police chief Lt Gen Sompong Chingduang said.
48 year old Lu Dayang was arrested on Sunday while trying to fly to Macao. Sompong said the Chinese Embassy informed his staff that Lu was wanted for allegedly smuggling illegal goods into China.
He said Lu entered Thailand back on May 8 on a 15 day tourist visa. The bureau revoked his visa on May 17 and identified his return flight.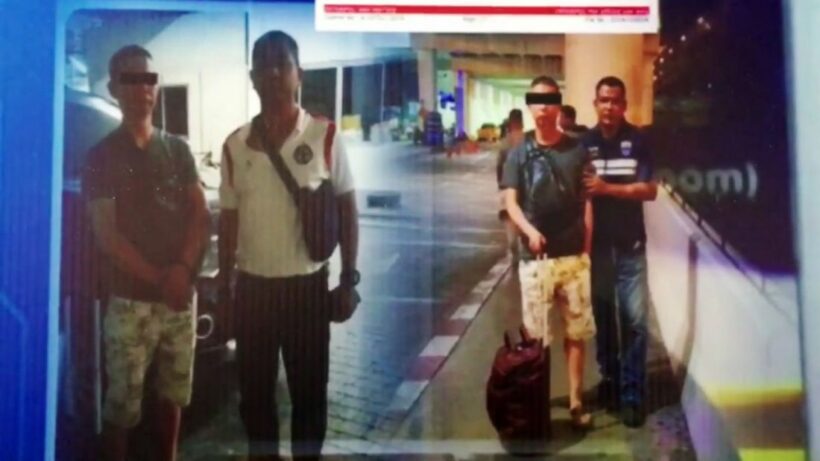 SOURCE: The Nation
30,000 baht bill for diarrhoea treatment at private hospital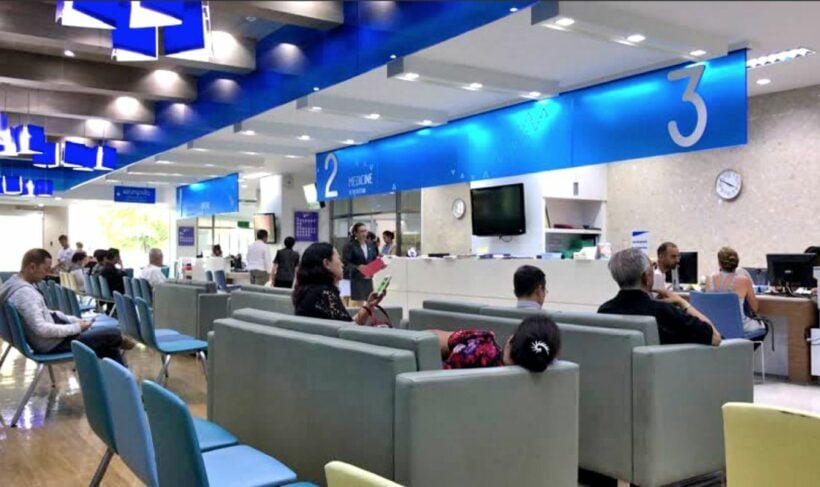 FILE PHOTO
It's enough to give you the s**ts!
An unnamed private hospital is being asked to explain how it charged a patient 30,000 baht for the treatment of a simple stomach infection.
A source at the Internal Trade Department says that a review of the medical bill indicates the hospital bill was "unreasonable".
"The hospital will be asked to explain."
The complaint filed via the Internal Trade Department's 1569 hotline. Earlier this year, the Cabinet approved a resolution to control the prices of medical supplies and services amid screams of opposition from indignant private hospitals.
The source of the story says that the private hospital in question would face legal punishment if it is unable to provide a reasonable explanation for the unreasonably high bill.
"From our examination of the bill, it is clear that the hospital has subjected the patient to over-treatment with many items that in fact might not have been necessary," the source said.
If found guilty of over-charging, the hospital executives could face up to seven years in jail and/or a fine of 140,000 baht.
In January the Internal Trade Department has summoned the management of 70 out of 353 private hospitals for a discussion on why the price of medicines they sell are three to nine times higher than market prices.
New rules are now being drafted requiring private hospitals and medicine providers to declare their selling prices on the Internal Trade Department's website. The rules are an attempt to reign in the voting of medicine prices where some private hospitals have been accused of charging up to 900% of the actual retail cost for prescriptions.
SOURCE: The Nation
Police searching for building owner after two die in Bangkok shophouse fire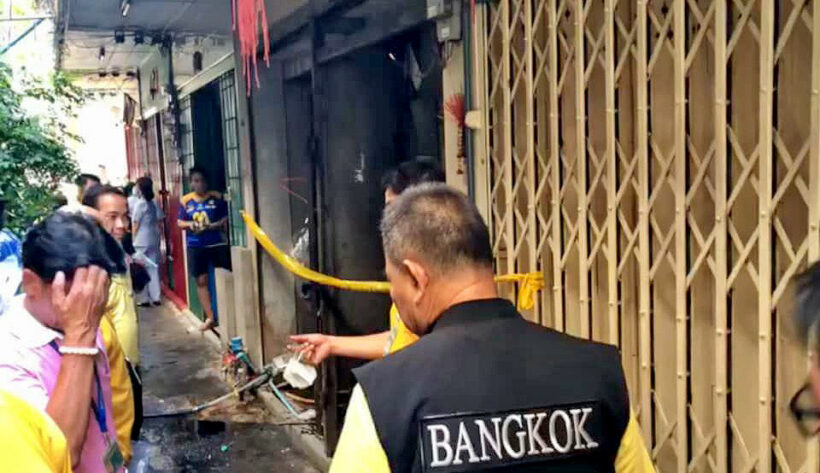 PHOTO: The Nation
A 67 year old woman and a 60 year old man have been killed after a fire engulfed a five-storey shophouse modified to provide rented rooms in Bangkok's Phra Nakhon district early today.
The Samrarnraj police station was alerted at 1.15am of the fire at the shophouse near Chao Phor Sua shrine on Boon Siri road. Five fire engines were dispatched to the scene.
Fire fighters took about 40 minutes to put out the blaze, which started in a second-floor room and spread to the fourth floor. People living in other rooms fled outside with everything they could grab as fire fighters fought the blaze.
After the fire was put out, they found the charred body of 67 year old Rat Noonsup on her bed on the fourth floor. She had been confined to her bed with chronic illnesses. Her nephew, Suksan Seangchan, told police he was sitting and talking to friends on the ground floor outside the building when he heard an explosion. He said he looked up to see fire had broken out and then tried to put it out with neighbours.
He said he then remembered his aunt was in the building so he tried to run up the stairs, but an iron beam fell on him and a fire fighter dragged him out.
Police will investigate the cause of the fire and will summon the 64 year old owner of the modified building for questioning.
At 9am, fire fighters and police checked the scene again and discovered another body, identified as that of a carpenter known only as Tum, who was about 60 years old.
Police say the shophouse was modified to provide 10 rented rooms at a rate of 100 baht a day for vendors in the area. Police are looking for a man, identified as Tong, who was seen drunk and shouting threats that he would set fire to the building.
SOURCE: The Nation