World
UPDATE: President Trump says he's "going well". 6 more associates test positive.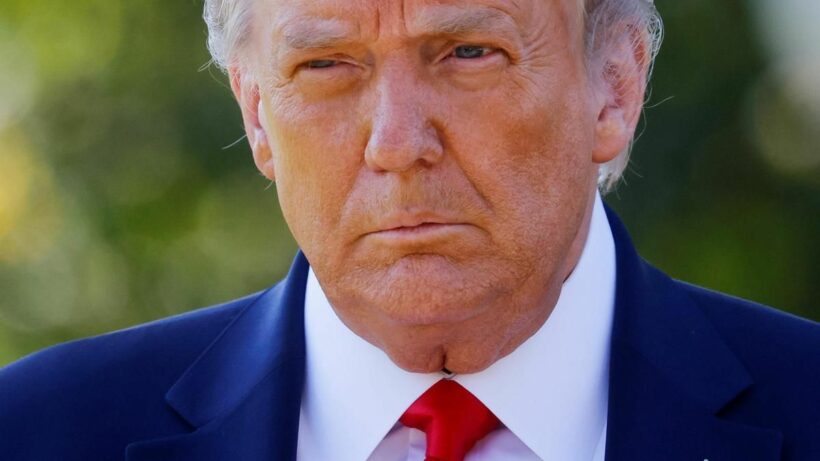 Just 17 hours after announcing he has tested positive for Covid-19, US president Donald Trump has now been moved to a military hospital after displaying "mild" Covid symptoms. Meanwhile, his campaign manager, Bill Stepien, has tested positive for the coronavirus, along with a former senior adviser, and at least 2 senators after attending a White House event. More people who have been in contact with Mr. Trump over the past week are also being tested.
Those who have already tested positive include first lady Melania Trump, former White House Counsellor Kellyanne Conway, GOP Sen. Mike Lee of Utah, GOP Sen. Thom Tillis of North Carolina, the Rev. John Jenkins, the president of Notre Dame University, and a White House reporter.
Photos from last Saturday's event, held outside in the White House Rose Garden, show more than 180 people were attending – only about 50 wearing masks and little adherence to social distancing.
Mr. Trump's senior medical staff say he had been experiencing "coughing, congestion and fever", throwing the US executive into uncertainty. The dramatic revelation also destabilises the volatile campaign just a month before the election on November 3.
White House doctor Sean Conley reported that Mr. Trump was doing "very well", did not need the assistance of supplementary oxygen at this stage, and had received an experimental dosage of Remdesivir, an intravenous multi-antiviral drug that "has been shown to shorten hospital stays".

Late Friday, Washington time, the president walked slowly out to a waiting helicopter, donning a fitted face mask and business suit. The 74 year old president reportedly has a mild fever and is experiencing fatigue but is in good spirits.
"I think I'm doing very well, but we're going to make sure that things work out."
He has been hospitalised at Walter Reed National Military Medical Center in Bethesda, Maryland. The White House doctor says he is being treated with an experimental drug cocktail Regeneron's REGN-COV2, one that US Infectious Disease Chief Dr. Anthony Fauci says has shown "promising results".
Trump's press secretary says he will work in a special suite at the hospital for the next few days as a precautionary measure. The news of his diagnosis is the latest bump in the road for the president as the November 3 election date nears, which currently sees him trailing Democratic opponent Joe Biden in opinion polls in important swing states.
Trump has downplayed the 'virus' threat repeatedly, which has infected 7.4 million+ Americans and killed 213,524 around the country (as of lunchtime, Saturday in Thailand). The elderly president is in the high-risk category for the virus due to his age and weight. Joe Biden has reportedly pulled ads attacking Trump off the air, which saw him criticising Trump, who has mocked Biden for wearing a mask, and held huge campaign rallies which often ignored social distancing rules.
America's First Lady Melania Trump has also tested positive for the virus and has also gone into quarantine, but there is no news on the current state of her health. The diagnosis of Covid for Mr. Trump and the First Lady are the most recent developments of world leaders falling ill under the novel coronavirus. Previously, British PM Boris Johnson and Brazilian President Jair Bolsonaro tested positive with the virus, both having recovered.
News of Trump's diagnosis has seen stocks on Wall Street closing lower, as tension and uncertainties swirl over the upcoming presidential election.
SOURCE: Thai PBS World