Where's Boss? Interpol red notice issued to nab the Red Bull heir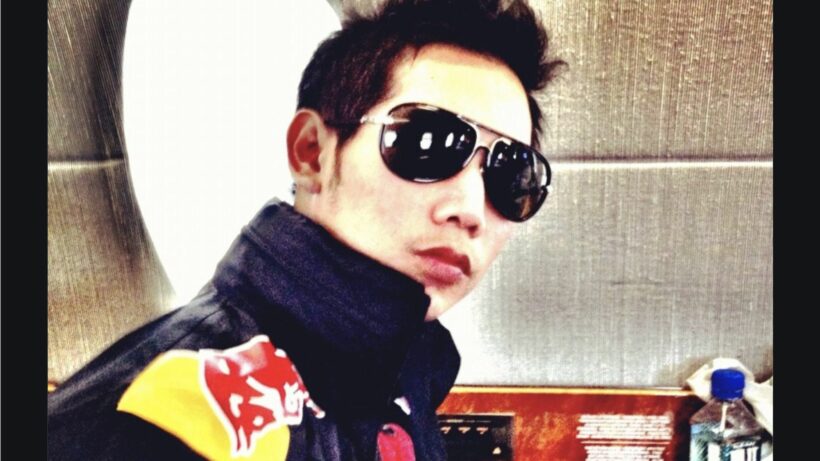 An Interpol red notice has finally been issued and being distributed to all member countries in a new effort to track down and arrest Vorayuth "Boss" Yoovidhya, the Red Bull Heir who has been dodging justice since 2012 and been a fugitive since fleeing Thailand in 2017. Boss is the grandson of the co-founder of Red Bull, Chaleo Yoovidhya.
Boss is currently wanted in Thailand for a 'reckless driving causing death charge', and alleged drug use. The hit-and-run charge has been re-instated following an investigation into the July dropping of charges by the then deputy Attorney General. The drugs charges stemmed from the investigation and are a new charge, alleging cocaine use on the night of the incident in September 2012.
Interpol notified the Thai Foreign Affairs Division and Royal Thai Police about the issue of the red alert.
On September 18, the office of the Attorney-General announced that prosecutors formally indict Mr. Vorayuth Yoovidhya on drug charges and reckless driving causing death.
The Interpol red notice means if Boss enters countries that are members of Interpol, they will alert the Royal Thai Police of his location. Interpol has 194 member countries, making us the world's largest police organisation. In short, there is few countries where Boss can now travel, and the country he is currently believed to reside, the UK, has a clear legal path to arrest and extradite him
But the red notice has no mandatory condition. A final decision to notify Thai authorities depends on the country's discretion. The Red Notice also informs the police and immigration departments to check for Thai passports so if Boss has been able to acquire a new passport he could likely slip through international screening systems.
Meanwhile, Thai Police have announced they will take legal action against 21 police officers accused of mishandling the fatal, and controversial, hit-and-run case. Senior police also say they accept investigative panel chairman's Vicha Mahakun's report. Here were the recommendation from Mr. Mahakun's report…
• The first recommendation is to re-investigate the charges arising from the September 2012 hit-and-run whose statute of limitations had yet to expire, including a drug charge that police never pressed against Mr Vorayuth.
• The second recommendation is for legal and disciplinary action against a number of people divided into eight groups. Various people, including police officers, public prosecutors, lawyers and civilians, had allegedly been guilty of misconduct in their handling of the case. Both disciplinary and legal prosecution would be taken against these people if the investigation warrants further action.
The Royal Thai Police (heavily implicated in the recent investigations, "would be asked to probe the misconduct said to have been committed by its officers who were involved in the case".
• The third recommendation concerns politicians who were members of the National Legislative Assembly (the country's only legislative body appointed by the NCPO after the 2014 army coup) who have been found to have been involved with the alleged mishandling of the "Boss" case. Some of those politicians remain in the ranks of the elected lower house and the government appointed Senate.
• The fourth part of the recommendations says that some investigating officials had "abused their authority by permanently shifting responsibility to their subordinates, which affected decision-making in this case".
• The last recommendation deals with an amendment to office regulations, including those relating to the Office of the Attorney-General, the body which controversially dropped the final serious charges against Boss in July – the charge of "reckless driving causing death". The deputy PM said that a single deputy attorney-general should not have been assigned to handle both a complaint filed by Boss and also asked to decide whether or not to indict him.
Furthermore, Thai police have now uncovered additional evidence against the 21 police officers named, additional to the inconsistencies uncovered by Mr Vicha's panels. 11 of the 21 police officers had been accused of "negligence in their duties" by the National Anti-Corruption Commission back in 2016. Most of these police officers have already faced disciplinary proceedings.
The indictments, and issue of an Interpol red notice, comes more than 8 years after the incident where Boss crashed his silver Ferrari into the motorbike of a 47 year old policeman, dragging him along Sukhumvit Road in Thong Lor for 100 metres, killing him.
Since the dropping of the case by the Office of the Attorney General in July, Thailand's judiciary system has come under extreme scrutiny with multiple investigations into different arms of the judicial system. As the case was reopened, investigators found that Boss had allegedly taken cocaine before the incident, but it was originally explained away as being taken by him as "tooth medication".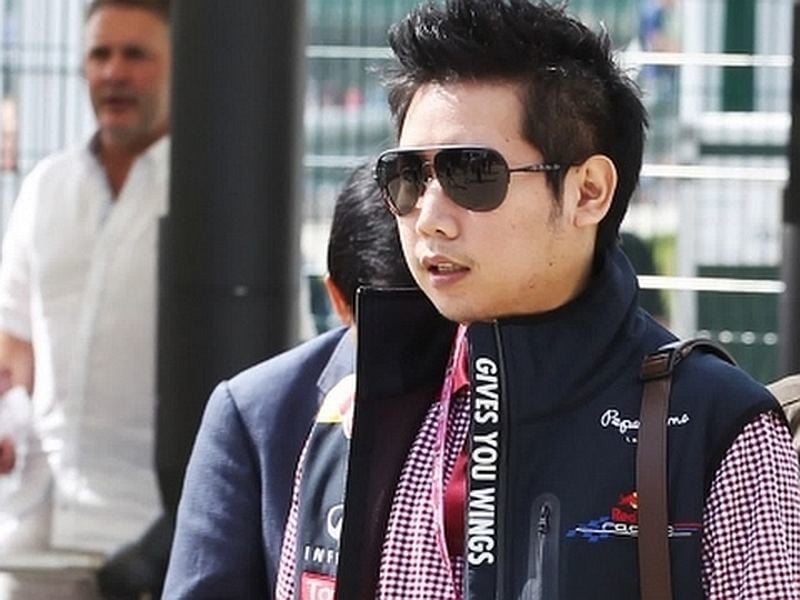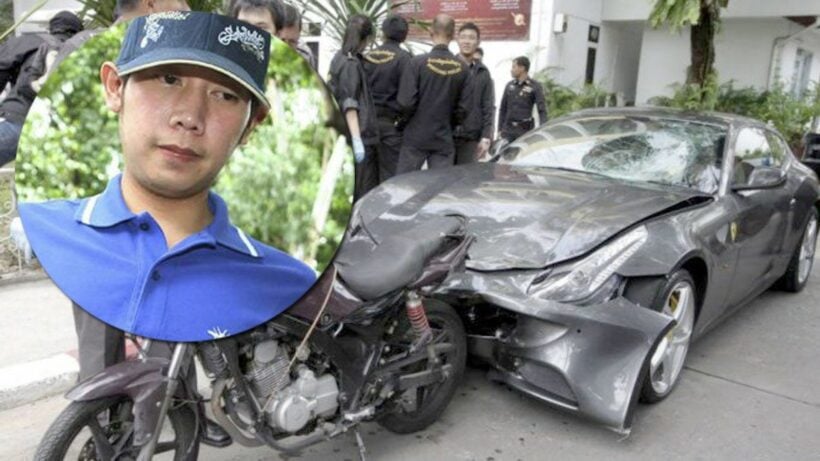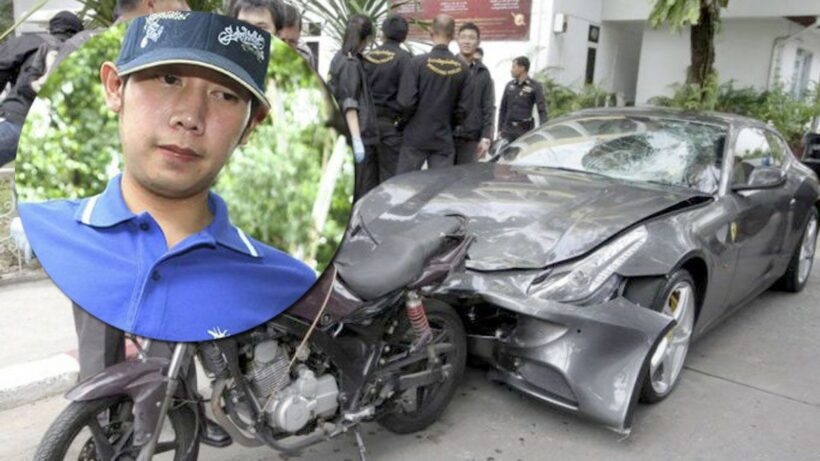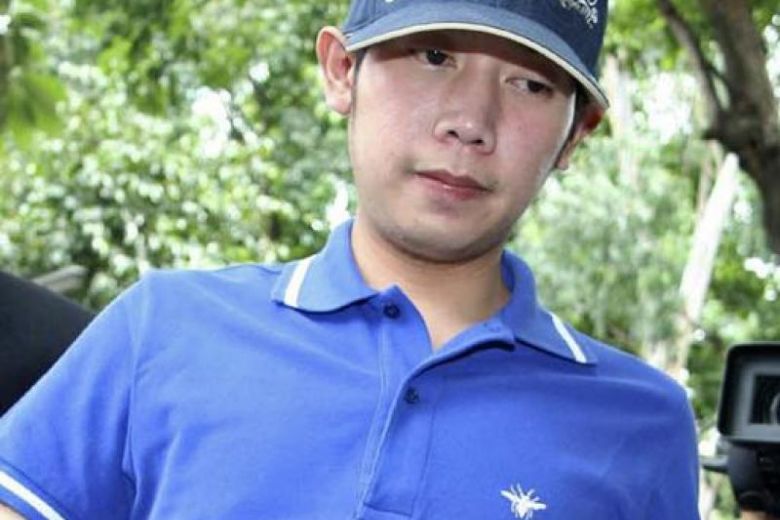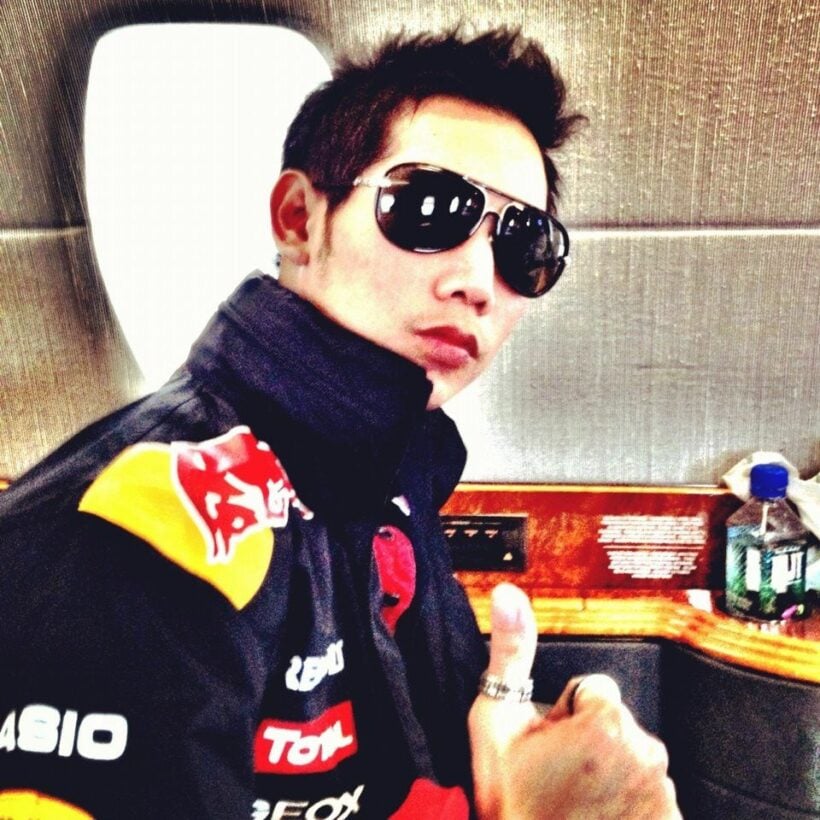 Want more from the Thaiger family?
📱 Download our app on Android or iOS for instant updates on your mobile
📧 Subscribe to our daily email newsletter
👍 Like/Follow us on Facebook
🔔 Subscribe to or Join our YouTube channel for daily video updates
More than 2,000 inmates in Bangkok test positive for Covid-19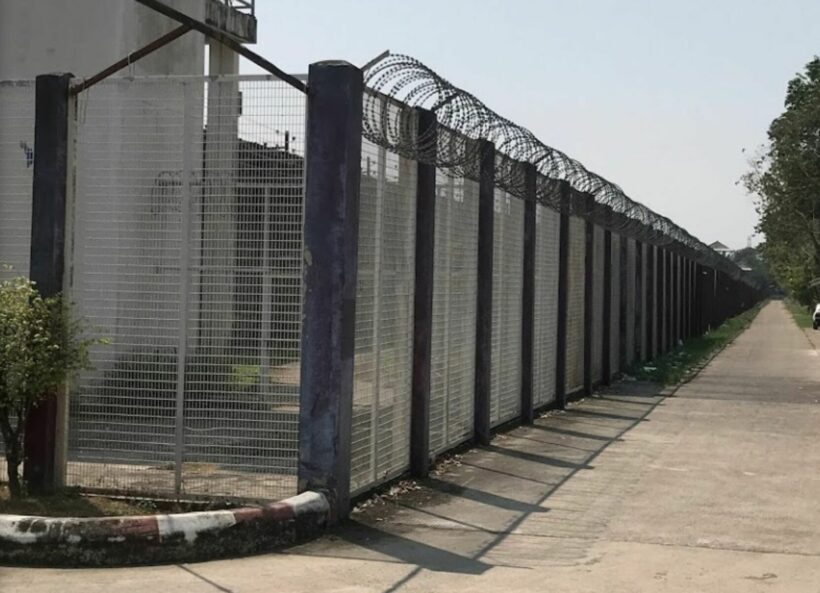 More than 2,000 inmates at the Bangkok Remand Prison and at the Women's Correctional Institution have tested positive for Covid-19. The announcement from the Department of Corrections follows the recent news that a protest leader tested positive for Covid-19 after spending 8 weeks in jail awaiting trial for lese majeste charges.
Pro-democracy activist Panusya "Rung" Sithijirawattanaku made a post on Facebook saying she tested positive for Covid-19. She had been held in the Women's Correctional Institution for 59 days and was released on bail on May 6.
The Department of Corrections says 2,835 inmates have tested positive for the virus including 1,795 at Bangkok Remand Prison, making up more than half the prison population. A source told the Bangkok Post there is a total of 3,238 inmates at the prison.
The other 1,040 infections are inmates at the Central Women's Correctional Institution. The prison has a population of 4,518 inmates.
Those with severe symptoms are admitted to hospitals outside the prison while the other infected inmates are being treated at field hospitals set up at the prisons or at the Corrections Hospital, according to Corrections Department director-general Aryut Sinthoppan.
"The Corrections Department has ordered all correctional facilities to set up an area for quarantine and a field hospital, with doctors and nurses on duty to provide treatment for the infected inmates… We also plan to inoculate all detainees. We are only waiting for an allocation of vaccines from relevant agencies."
Aryut says those at high risk of infection are now in quarantine. New inmates are in quarantine for 21 days and must test negative for Covid-19 twice before being released to the general prison population.
SOURCE: Bangkok Post
Want more from the Thaiger family?
📱 Download our app on Android or iOS for instant updates on your mobile
📧 Subscribe to our daily email newsletter
👍 Like/Follow us on Facebook
🔔 Subscribe to or Join our YouTube channel for daily video updates
Man, posed as Bangkok modelling agent, arrested for allegedly raping 36 women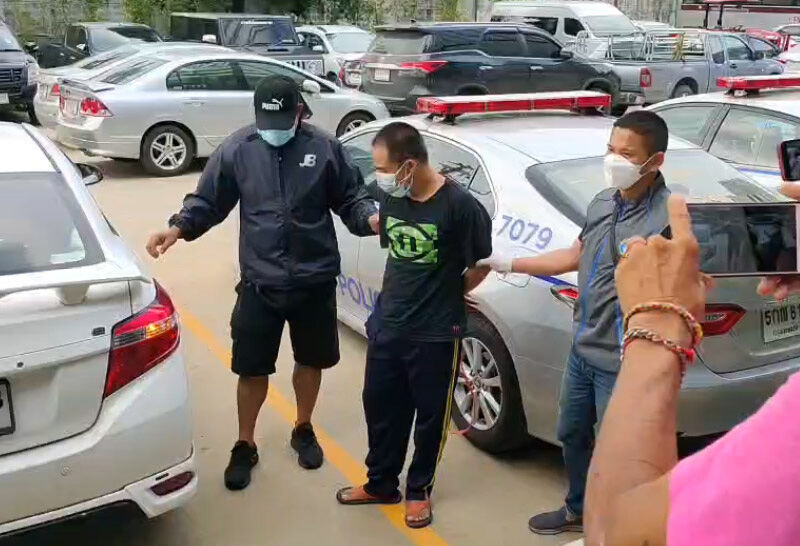 A man in Bangkok was arrested on rape charges after 36 women came forward to police, claiming the man posed as a modelling agent to lure the women into an in-person meeting, then threatening them to take drugs and forcing them to have sex with him.
The victims say 39 year old Denphum Wattanachotpinyo had posed as an agent, saying he could connect them with jobs as hostesses serving drinks at private parties and hotels.
Some Thai models who are known as "pretties" often work as hostesses at private parties where sex, drugs and excessive drinking are often involved. With the work looked down upon by Thai society, women have been less likely to report abuse.
The dangers many "pretties" face have been brought to light recently after the deaths of 2 "pretty" models. In 2019, a 25 year old model died from "extreme alcohol intoxication." Her body was found dead in the lobby in a Bangkok condominium. Another model died 2 months ago after working as a hostess at a private party in Bangkok.
Police in Bangkok recently arrested Denphum Wattanachotpinyo, who is from Nonthaburi, a suburb outside the capital. Police say Denphum Wattanachotpinyo told women that he was a modelling agent and said he wanted to meet in person before arranging a job.
Victims say Denphum used a knife to threaten them, telling them to take drugs and then raping them. They say he recorded the sexual acts on video and used it as blackmail. Some victims say Denphum also stole from them.
Denphum was wanted on 3 arrest warrants issued by the Criminal Court and Thon Buri Criminal Court. He faces charges of rape, threatening to cause harm, depriving others of their freedom, threatening and intimidating others, and theft. Police say that Denphum denies the charges and claims the sex was consensual.
Want more from the Thaiger family?
📱 Download our app on Android or iOS for instant updates on your mobile
📧 Subscribe to our daily email newsletter
👍 Like/Follow us on Facebook
🔔 Subscribe to or Join our YouTube channel for daily video updates
Protest leader tests positive for Covid-19 a week after being released from jail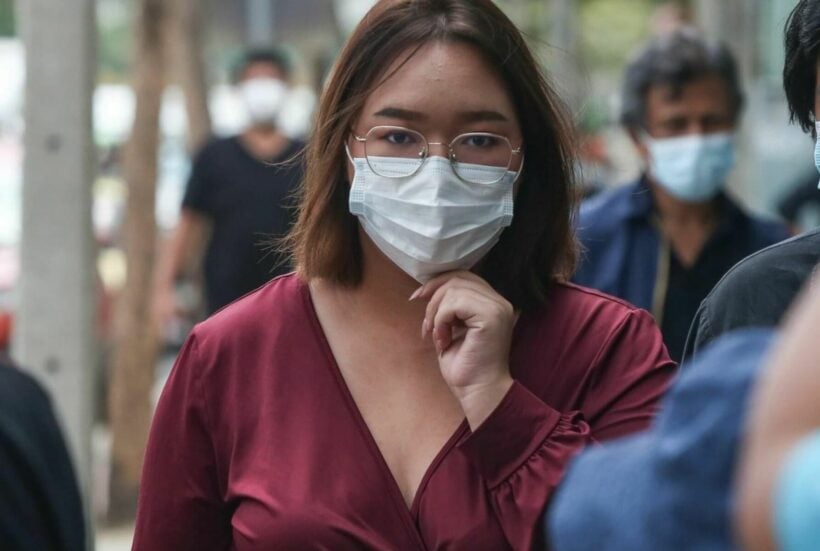 A pro-democracy movement leader has tested positive for Covid-19 after she spent 8 weeks in jail awaiting a trial on lese majeste charges which prohibit statements that insult or defame the Thai Monarchy. 2 other protest leaders facing similar charges have tested positive for Covid-19 while in court detention.
After being released from the Central Women's Correctional Institution on May 6, Panusaya "Rung" Sithijirawattanakul spent most of her time at home. She went to a drive-through Covid-19 testing venue on May 10. She went by the Bangkok Remand Prison the next day for the release of 2 other protest leaders, Parit "Penguin" Chiwarak and Chai-amorn Kaewwiboonpan. Rung has now been admitted to the Thammasat University Hospital in Pathum Thani for treatment.
Rung says had been denied an earlier Covid-19 test because she did not have some of the symptoms of the virus.
SOURCE: Nation Thailand
Want more from the Thaiger family?
📱 Download our app on Android or iOS for instant updates on your mobile
📧 Subscribe to our daily email newsletter
👍 Like/Follow us on Facebook
🔔 Subscribe to or Join our YouTube channel for daily video updates