Unexpected generosity: Penny-pinching Vietnamese mother-in-law treats grandchildren to caviar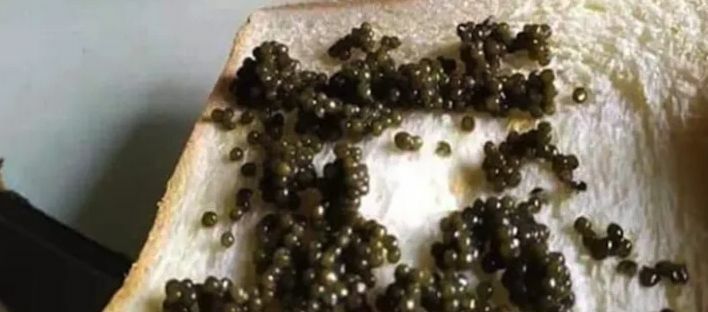 A young Vietnamese woman recently misjudged her mother-in-law's penny-pinching habits, only to be stunned by the unexpected generosity shown towards her grandchildren by treating them to some caviar. The woman, baffled by the sight of her children enjoying what she mistook for bitter gourd seeds, discovered they were actually eating caviar, one of the world's most luxurious foods.
The woman shared the caviar story on the Phunuphapluat news platform, revealing that her retired teacher mother-in-law lives with her husband, tending to their house and garden. Their two children, one being her husband and the other a daughter living abroad, are financially stable and regularly support the household expenses. The parents also have their retirement funds, hence leading a comfortable life.
The woman and her husband were going through a financial rough patch due to their business and the expenses of raising two children. Despite their struggles, her mother-in-law never offered to help financially. She would lend money when asked but always expected it to be repaid in full. The woman was always mildly annoyed by what she perceived as her mother-in-law's stinginess, but a recent incident made her see things differently over the caviar incident.
Typically, she and her husband took turns picking up their children from school. One day, when they were both busy, they asked her mother-in-law to do it. When she went to pick up the children from her in-law's house, she found them chatting and laughing happily with their grandmother, while eating bread sprinkled with small black seeds.
"Wait, why are you eating bitter gourd seeds? Who gave you that?"
Her children laughed in response. Her son said…
"Don't you know what this is? Why are you calling it bitter gourd seeds? You're such a country girl."
The woman's cheeky son then continued eating.
Confused by their reaction, she inspected the food, which her son quickly hid, saying he wouldn't share as it was a rare treat he'd always wanted to try. He had spotted it in a supermarket with his grandmother, who kindly bought it for him.
The mother-in-law then explained that her grandson had seen this food in his textbooks and heard from a wealthy classmate that it was delicious. As her grandson wanted to try it, she willingly bought it for him. He seemed to enjoy it, which made her happy.
Her curiosity piqued, the woman wondered what her mother-in-law had bought and how much it cost. Seeing the receipt almost made her faint. The small black seeds she thought were bitter gourd turned out to be Sturgeon caviar, one of the top ten most luxurious foods in the world. Her mother-in-law had paid more than 1 million Vietnamese dong approximately 1,500 baht for a small 20 grammes jar, much to her astonishment.
She asked her mother-in-law…
"Why would you buy such expensive food for the children? It's such a waste of money."
The response she received made her see her mother-in-law in a new light. She was not stingy, but rather, chose to spend her money on things that mattered, like caviar. Even though it seemed illogical to many, for a grandmother, if her grandchildren were happy, it was worth it.
The mother-in-law explained that nothing was a waste if it brought joy, especially food like caviar that her grandson enjoyed. Moreover, it allowed him to experience something he learned in his textbooks, while also enjoying a nutritious delicacy his classmate raved about.
In the end, it served a dual purpose of education and pleasure, Sanook reported.
Follow more of The Thaiger's latest stories on our new Facebook page HERE.
World News

Join the conversation and have your say on Thailand news published on The Thaiger.
Thaiger Talk is our new Thaiger Community where you can join the discussion on everything happening in Thailand right now.
Please note that articles are not posted to the forum instantly and can take up to 20 min before being visible. Click for more information and the Thaiger Talk Guidelines.