World News: Mali war spills into Algeria; Many hostages taken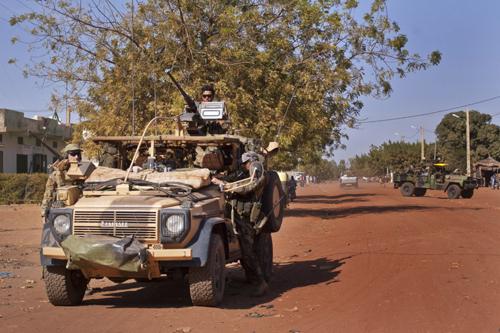 PHUKET MEDIA WATCH
– World news selected by Gazette editors for Phuket's international community
Sahara hostage siege turns Mali war global
Reuters / Phuket Gazette
PHUKET: Islamist fighters have opened an international front in Mali's civil war by taking dozens of Western hostages at a gas plant in the Algerian desert just as French troops launched an offensive against rebels in neighbouring Mali.
Nearly 24 hours after gunmen stormed the natural gas pumping site and workers' housing before dawn yesterday, little was certain beyond a claim by a group calling itself the "Battalion of Blood" that it was holding 41 foreign nationals, including Americans, Japanese and Europeans, at Tigantourine, deep in the Sahara.
Algerian media said a Briton and an Algerian were killed in the assault. Another local report said a Frenchman had died.
One thing is clear: as a headline-grabbing counterpunch to this week's French build-up in Mali, it presents French President Francois Hollande with a daunting dilemma and spreads fallout from Mali's war against loosely allied bands of al Qaeda-inspired rebels far beyond Africa, challenging Washington and Europe.
A French businessman with employees at the site said the foreigners were bound and under tight guard, while local staff, numbering 150 or more, was held apart and had more freedom.
Led by an Algerian veteran of guerrilla wars in Afghanistan, the group demanded France halt its week-old intervention in Mali, an operation endorsed by Western and African allies who fear that al Qaeda, flush with men and arms from the defeated forces of Libya's Muammar Gaddafi, is building a haven in the desert.
Hollande, who won wide praise for ordering air strikes and sending troops to the former French colony, said little in response. In office for only eight months, he has warned of a long, hard struggle in Mali and now faces a risk of attacks on more French and other Western targets in Africa and beyond.
The Algerian government ruled out negotiating and the United States and other Western governments condemned what they called a terrorist attack on a facility, now shut down, that produces 10 percent of Algeria's gas, much of which is pumped to Europe.
The militants, communicating through established contacts with media in neighbouring Mauritania, said they had dozens of men at the base, near the town of In Amenas close to the Libyan border, and that they were armed with mortars and anti-aircraft missiles.
They said they had repelled a raid by Algerian forces after dark yesterday. There was no government comment on that. Algerian officials said earlier about 20 gunmen were involved.
Lives at risk
The militants issued no explicit threat but made clear the hostages' lives were at risk: "We hold the Algerian government and the French government and the countries of the hostages fully responsible if our demands are not met and it is up to them to stop the brutal aggression against our people in Mali," read one statement carried by Mauritanian media.
The group also said its fighters had rigged explosives around the site and any attempt to free the hostages would lead to a "tragic end". The large numbers of gunmen and hostages involved pose serious problems for any rescue operation.
Smaller hostage-taking incidents have been common in the Sahara and financial gain plays a part in the actions of groups whose members mingle extremist religious aims with traditional smuggling and other pursuits in the lawless, borderless region.
Algerian Interior Minister Daho Ould Kablia said the raid was led by Mokhtar Belmokhtar, who fought Soviet forces in Afghanistan in the 1980s and recently set up his own group in the Sahara after falling out with other local al Qaeda leaders.
A holy warrior-cum-smuggler dubbed "The Uncatchable" by French intelligence and "Mister Marlboro" by some locals for his illicit cigarette-running business, Belmokhtar's links to those who seized towns across northern Mali last year are unclear.
French media said the militants were also demanding that Algeria, whose government fought a bloody war against Islamists in the 1990s, release dozens of prisoners from its jails.
Americans
The militants said seven Americans were among the 41 foreign hostages – a figure U.S. officials said they could not confirm.
Norwegian energy company Statoil, which operates the gas field in a joint venture with Britain's BP and the Algerian state company Sonatrach, said nine of its Norwegian employees and three of its Algerian staff were being held.
Also reported kidnapped, according to various sources, were five Japanese working for the engineering firm JGC Corp, a French national, an Austrian, an Irishman and a number of Britons.
U.S. Defence Secretary Leon Panetta said, "I want to assure the American people that the United States will take all necessary and proper steps that are required to deal with this situation."
He said he lacked firm information on whether there were links to the situation in Mali. Analysts pointed to shifting alliances and rivalries among Islamists in the region to suggest the hostage-takers may have a range of motives.
In their own statements, they condemned Algeria's secularist government for "betraying" its predecessors in the bloody anti-colonial war against French rule half a century ago by letting French warplanes fly over its territory to Mali. They also accused Algeria of shutting its border to Malian refugees.
Panetta said Washington was still studying legal and other issues before providing more help to France in the war in Mali.
Hollande has called for international support against rebels who France says pose a threat to Africa and the West, and admits it faces a long struggle against well-equipped fighters who seized Timbuktu and other oasis towns in northern Mali and have imposed Islamic law, including public amputations and beheading.
Islamists have warned Hollande that he has "opened the gates of hell" for all French citizens.
Some of those held at the facility, about 1,300 km (800 miles) inland, had sporadic contact with the outside world.
The head of a French catering company said he had information from a manager who supervises some 150 Algerian employees at the site. Regis Arnoux of CIS Catering told BFM television the local staff was being prevented from leaving but was otherwise free to move around inside and keep on working.
"The Westerners are kept in a separate wing of the base," Arnoux said. "They are tied up and are being filmed. Electricity is cut off, and mobile phones have no charge.
"Direct action seems very difficult. … Algerian officials have told the French authorities as well as BP that they have the situation under control and do not need their assistance."
Mali offensive
French army chief Edouard Guillaud said ground forces were stepping up their operation to engage directly "within hours" the alliance of Islamist fighters, grouping al Qaeda's North African wing AQIM and Mali's home-grown Ansar Dine and MUJWA.
West African military chiefs said the French would soon be supported by about 2,000 troops from Nigeria, Chad, Niger and other states – part of a U.N.-mandated deployment that had been expected to start in September before Hollande intervened.
Chad's foreign minister, Moussa Faki Mahamat, told Radio France International his country alone would send 2,000 troops, suggesting plans for the regional force were already growing.
In Mali, residents said a column of some 30 French Sagaie armoured vehicles
— Phuket Gazette Editors
📱 Download our app on Android or iOS for instant updates on your mobile
📧 Subscribe to our daily email newsletter
👍 Like/Follow us on Facebook
🔔 Subscribe to or Join our YouTube channel for daily video updates


Find more SE Asian News courtesy of Thaiger.

Broke? Find employment in Southeast Asia with JobCute Thailand. Rich? Invest in real estate across Asia with FazWaz Property Group. Even book medical procedures worldwide with MyMediTravel, all powered by DB Ventures.

Denmark becomes first country in Europe to ditch AstraZeneca vaccine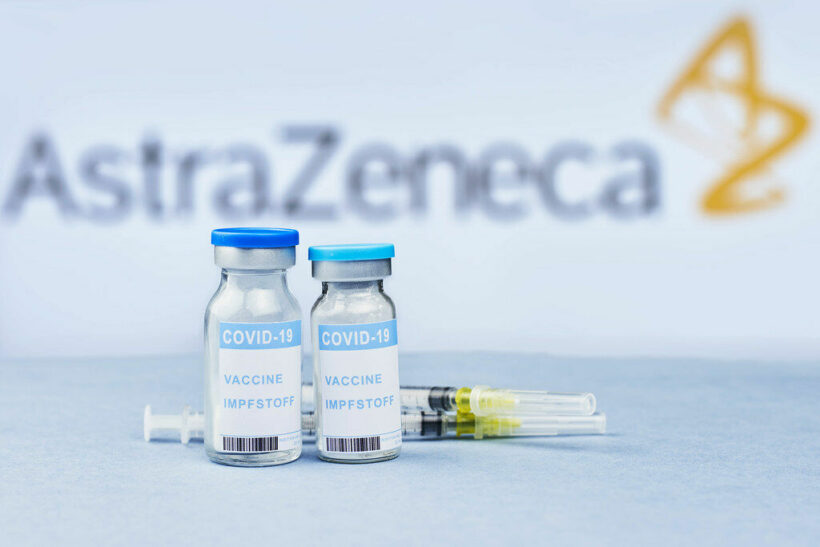 Denmark has announced that it is abandoning the AstraZeneca vaccine, the first European country to do so, amid concerns about very rare but serious blood clots. The rollout of the vaccine has run into problems in several countries, with its use either temporarily suspended or restricted to older age groups.
When concerns first arose over the vaccine's rare side-effects, Denmark was the first country in Europe to suspend its use. In Thailand, use of the vaccine was suspended last month, before officials judged it safe to proceed, with Health Minister Anutin Charnvirakul going on to confirm it would become the Kingdom's primary Covid-19 vaccine.
Both the European drugs regulator and the World Health Organisation are standing by the jab, saying the benefits outweigh the risks. However, health officials in Denmark have now decided to ditch it for good.
"Denmark's vaccination campaign will go ahead without the AstraZeneca vaccine."
Denmark has reported 2 cases of thrombosis (blood clotting) linked to administration of the AstraZeneca vaccine, one of which proved fatal. The blood clot incidents arose after 140,000 people had received the jab. The Bangkok Post reports that 8% of Denmark's 5.8 million inhabitants have been fully vaccinated and 17% have received their first dose.
The country plans to continue its rollout using the Modern and Pfizer-BioNTech vaccines. Officials say they are confident that the availability of other jabs, coupled with the fact that Covid-19 is relatively under control in Denmark, means the country's mass inoculation can continue without issue.
Meanwhile, AstraZeneca has released a statement acknowledging the decision taken by Danish health authorities.
"We recognise and respect the decision taken by the Danish Health Authority. Implementation and rollout of the vaccine programme is a matter for each country to decide, based on local conditions. We will continue to collaborate with the regulators and local authorities to provide all available data to inform their decisions."
SOURCE: Euro News | Bangkok Post
📱 Download our app on Android or iOS for instant updates on your mobile
📧 Subscribe to our daily email newsletter
👍 Like/Follow us on Facebook
🔔 Subscribe to or Join our YouTube channel for daily video updates
Travelling from the UK? Here's some details on restrictions….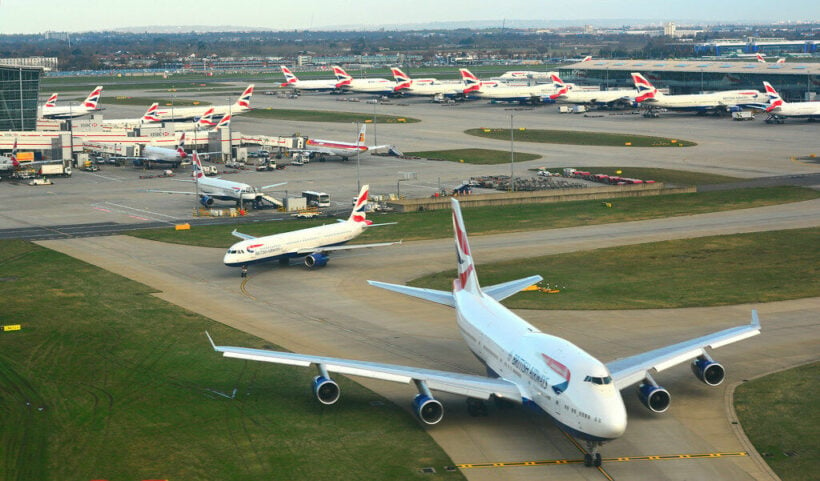 As the summer holiday is just around the corner, many in the UK are wondering if and how they will travel abroad during the Covid pandemic. Despite it being against the law to travel abroad for holiday and leisure in the UK, those who need to travel may want to know what requirements certain countries have in order to enter.
Australia, New Zealand, Thailand, and Indonesia, are some of the popular places that travellers need to visit, and here we have the latest updates on requirements from those nations.
Australia
After locking down borders early, Australia has spent most of last year living a more normal life than those in the UK have, seeing significantly fewer Covid infections and deaths. But part of why they have been more successful is due to the tough travel measures that are still in place. The country currently is closed to outsiders, except for Australian citizens, permanent residents, or those with an exemption.
If travellers do fall into those categories, they must undergo a 14 day mandatory quarantine on arrival at a designated facility, like a hotel. And, even if you are inside Australia wanting to depart, the strict guidelines apply to those leaving the country as well. Only those with an exemption are able to leave Australia and there has been no indication as to when the country will relax the rules for coming and going. Experts do say that the country may not return to pre-pandemic levels of free travelling until 2024.
New Zealand
New Zealand is another country that has succeeded in tackling the pandemic early on, as most residents are living quite normally. Again, the strict guidelines that were in place are still ongoing as the country is closed to almost all arrivals. Those who are allowed in, must present evidence of a negative Covid test within 72 hours of departing their country of residence.
But, good news is coming later this month as NZ will enter a travel bubble with Australia, allowing its people to travel between the 2 nations without needing to undergo a quarantine.
Thailand
Thailand was also considered to be succesful in combatting the Covid virus, until a 2nd and 3rd wave rocked the country, with experts saying it could be the worst yet to come. As the nation is planning to reopen fully in October, with an even earlier opening in July for its tourist-laden island of Phuket, arrivals still must undergo quarantines of up to 10 days. The quarantine time period depends on where you are entering in the country, as well as whether or not you have been fully inoculated against the Covid virus.
Other restrictions include where you are coming from prior to entering the country, as certain nations with Covid variants may still be required to undergo the full length of the original 14 day quarantine, or could be denied entry altogether.
Indonesia
Since the beginning of this year, all non-Indonesian travellers are currently banned from entering the country, with only a few exemptions in place. Any travellers allowed to enter must provide evidence of a negative Covid test and follow mandatory quarantine arrangements once landing.
The country is currently administering China's Sinovac vaccine, which has faced criticism over its low effectiveness rates. But, Indonesia has lost 75% of its tourism in 2020, a figure that its government is surely to tackle in the near future.
SOURCE: MyLondon.news
📱 Download our app on Android or iOS for instant updates on your mobile
📧 Subscribe to our daily email newsletter
👍 Like/Follow us on Facebook
🔔 Subscribe to or Join our YouTube channel for daily video updates
US pauses use of Johnson & Johnson vaccine after "rare and severe" blood clots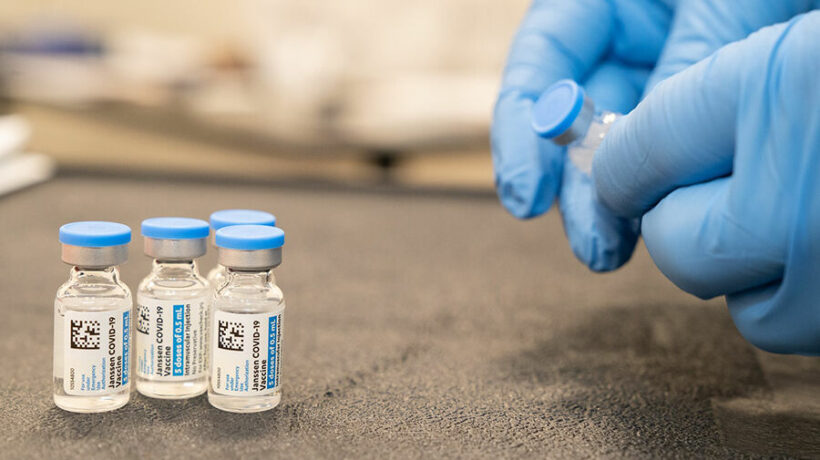 Health officials in the United States have decided to pause administration of the Johnson & Johnson Covid-19 vaccine while they investigate a number of cases of "rare and severe" blood clots. According to a CNN report, a 45 year old woman has died and another patient is in critical condition. In total, there were 6 blood clot incidents, out of more than 6.8 million vaccine doses administered. All of the cases involved female patients between the ages of 18 and 48, with symptoms developing between 6 to 13 days after inoculation.
Speaking to CNN, Dr Carlos del Rio from Emory University School of Medicine says that such side-effects are extremely rare, pointing out that they're more likely to be observed outside clinical trials, due to the larger number of people involved.
"It's a very rare event. You're talking about 1 per million, and when you give millions of doses of vaccines, you will see events like this that you couldn't see in the clinical trial just because you didn't have millions of people enrolled."
He adds that blood clotting may be occurring for the same reason seen with the AstraZeneca vaccine, given that both jabs are adenovirus vector vaccines. The other vaccines in use in the US – Pfizer and Moderna – are mRNA vaccines.
Peter Marks from the US Food and Drug Administration agrees that there appear to be similarities between the incidents of blood clots reported with both the Johnson & Johnson and AstraZeneca vaccines.
"The AstraZeneca is a chimpanzee adenoviral vector vaccine. The Janssen is a human adenoviral vector vaccine. We can't make some broad statement yet, but obviously they are from the same general class of viral vectors. We don't have a definitive cause, but the probable cause that we believe may be involved here – that we can speculate – is a similar mechanism that may be going on with the other adenoviral vector vaccine. That is that this is an immune response that occurs very, very rarely after some people receive the vaccine and that immune response leads to activation of the platelets and these extremely rare blood clots."
Janssen is the vaccine arm of Johnson & Johnson. Yesterday, the manufacturer issued a statement confirming a decision to delay the European rollout of its Covid-19 vaccine. The statement goes on to say that anyone who has already received the jab and experiences a severe headache, abdominal pain, leg pain or shortness of breath within 3 weeks of being inoculated should see a doctor. However, it adds that such side effects are extremely rare.
Last month, the Johnson & Johnson single-dose vaccine became the third jab to be approved for emergency use in Thailand.
SOURCE: CNN
📱 Download our app on Android or iOS for instant updates on your mobile
📧 Subscribe to our daily email newsletter
👍 Like/Follow us on Facebook
🔔 Subscribe to or Join our YouTube channel for daily video updates