Phuket Gazette World News: NSA leak Snowden seeks refuge in Hong Kong; Germany evacuates as Elbe floods; Nazi diary undusted; Tanks in Beirut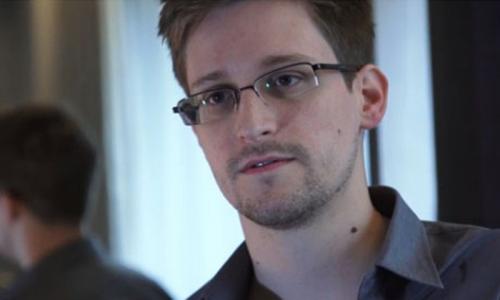 PHUKET MEDIA WATCH
– World news compiled by Gazette editors for Phuket's international community
Ex-CIA man says exposed U.S. spy scheme for better world
Reuters / Phuket Gazette
PHUKET: A former CIA employee working as a contractor at the U.S. National Security Agency revealed in an interview published on Sunday it was he who leaked details of a top secret U.S. surveillance program, acting out of conscience to protect "basic liberties for people around the world."
Holed up in a hotel room in Hong Kong, Edward Snowden, 29, said he had thought long and hard before publicizing details of an NSA program code-named PRISM, saying he had done so because he felt the United States was building an unaccountable and secret espionage machine that spied on every American.
Snowden, a former technical assistant at the CIA, said he had been working at the super-secret NSA as an employee of contractor Booz Allen. He said he decided to leak information after becoming disenchanted with President Barack Obama, whom he said had continued the policies of predecessor George W. Bush.
"I don't want to live in a society that does these sort of things … I do not want to live in a world where everything I do and say is recorded. That is not something I am willing to support or live under," he told the
Guardian
, which published a video interview with him on its website.
Both the
Guardian
and the
Washington Post
published revelations last week that U.S. security services had monitored data about phone calls from Verizon and Internet data from large companies such as Google and Facebook.
In naming Snowden on Sunday, the papers said he had sought to be identified.
"The NSA has built an infrastructure that allows it to intercept almost everything," Snowden said in explaining his actions.
"With this capability, the vast majority of human communications are automatically ingested without targeting. If I wanted to see your emails or your wife's phone, all I have to do is use intercepts. I can get your emails, passwords, phone records, credit cards," he said.
Worked at NSA for 4 years
The
Guardian
said Snowden had been working at the NSA for four years as a contractor for outside companies.
Three weeks ago, he copied the secret documents at the NSA office in Hawaii and told his supervisor he needed "a couple of weeks" off for treatment for epilepsy, the paper said. On May 20 he flew to Hong Kong.
The CIA and the White House declined to comment, while a spokesman for the Director of National Intelligence would not comment directly about Snowden himself but said the intelligence community was reviewing damage done by the recent leaks.
"Any person who has a security clearance knows that he or she has an obligation to protect classified information and abide by the law," the spokesman, Shawn Turner, said.
The NSA has requested a criminal probe into the leaked information. On Sunday, the U.S. Justice Department said it was in the initial stages of a criminal investigation following the leaks.
Booz Allen, a U.S. management and technology consultancy, said that reports of the leaked information were "shocking and if accurate, this action represents a grave violation" of company policy.
It said Snowden had been employed by the company for less than three months and was based in Hawaii. It said it would cooperate with any investigations.
A spokesman for Dell Inc declined to comment on reports that Snowden had been employed at that company. In 2009, Dell acquired Perot Systems, a U.S. government contractor that did work for U.S. intelligence agencies.
Snowdens decision to reveal his identity and whereabouts lifts the lid on one of the biggest security leaks in U.S. history and escalates a story that has placed a bright light on Obama's extensive use of secret surveillance.
The exposure of the secret programs has triggered widespread debate within the United States and abroad about the vast reach of the NSA, which has expanded its surveillance dramatically in since the September 11 attacks on Washington and New York in 2001.
U.S. officials say the agency operates within the law. Some high-ranking members of Congress have indicated support for the NSA activities, while others on Sunday pushed for tougher oversight and possible changes to the law authorizing the surveillance.
Snowdens decision to go public could expose him to the wrath of the U.S. authorities. The
Guardian
compared him to Bradley Manning, an American soldier now on trial for aiding the enemy after passing classified military and State Department files to anti-secrecy website WikiLeaks.
One legal expert was puzzled as to why Snowden fled to Hong Kong, because it has an extradition treaty with the United States while mainland China does not.
In routine criminal cases, unlike this one, Hong Kong had shown a willingness in recent years to extradite people to face charges in the United States, he said.
In the video, Snowden said that "Hong Kong has a strong tradition of free speech."
Douglas McNabb, a Houston lawyer who specializes in extradition, said it would not be difficult for the United States to provide justification for its request. "This guy came out and said, 'I did it he said.
McNabb added: "His best defense would probably be that this is a political case instead of a criminal one."
The treaty would allow Hong Kong to hold Snowden for 60 days while Washington prepares a formal extradition request, but prohibits extradition for political cases.
Jesselyn Radack, a former U.S. Justice Department attorney who represents whistleblowers, told Reuters Snowden had become "one of the most significant leakers … in U.S. history."
She said she hoped his case could become "a watershed moment that could change the war on whistleblowers and the broader war on information."
Snowden, who said he had left his girlfriend in Hawaii without telling her where he was going, said he knew the risk he was taking, but thought the publicity his revelations had garnered in the past few days had made it worth it.
"My primary fear is that they will come after my family, my friends, my partner. Anyone I have a relationship with," he said. "I will have to live with that for the rest of my life. I am not going to be able to communicate with them. They (the authorities) will act aggressively against anyone who has known me. That keeps me up at night."
He spoke of his willingness to give up a comfortable life in Hawaii, where he earned about $200,000 a year: "I'm willing to sacrifice all of that because I can not in good conscience allow the U.S. government to destroy privacy, Internet freedom and basic liberties for people around the world with this massive surveillance machine they're secretly building."
In the video interview, the bespectacled, lightly bearded Snowden looked relaxed. He said he was ultimately hoping that Iceland, which values internet freedom, might grant him asylum.
Thousands of Germans evacuate as dam on Elbe river breaks
Reuters / Phuket Gazette
PHUKET: Thousands of people left their homes in eastern Germany on Sunday as a dam burst on the swollen River Elbe and swathes of farmland were flooded in an attempt to spare towns, with meteorologists forecasting more rain.
In Magdeburg, one of the oldest cities in eastern Germany and a regional capital, some
— Phuket Gazette Editors
Keep in contact with The Thaiger by following our
Facebook page
.


Find more SE Asian News courtesy of The Thaiger.

Broke? Find employment in Southeast Asia with JobCute Thailand and SmartJob Indonesia. Rich? Invest in real estate across Asia with FazWaz Property Group or get out on a yacht anywhere with Boatcrowd. Even book medical procedures worldwide with MyMediTravel, all powered by DB Ventures.

The stakes are high, the deliberations continue – Parliamentary Brexit vote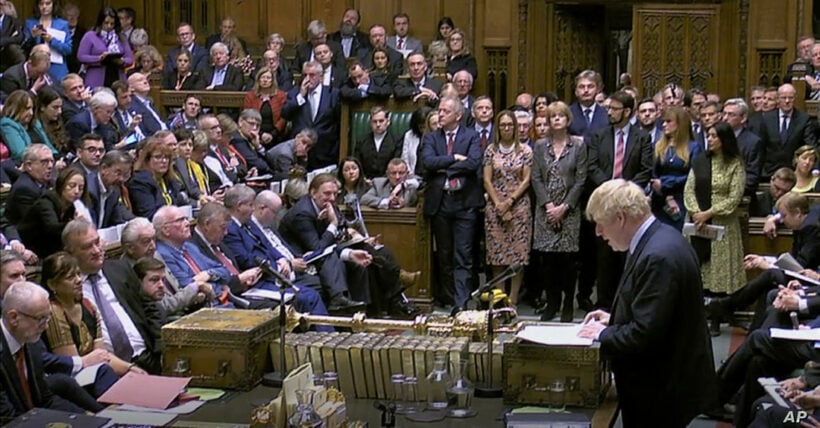 Call it Super Saturday, call it Deal or No Deal, call it the most important day in recent UK history. Today (Saturday) the UK House of Commons will gather on a Saturday, the first time for decades. Golf games have been postponed, polo sticks will have to gather dust and the cleaner's been told to come back on Sunday.
Earlier this week, British PM Boris Johnson did the near impossible and secured a new Brexit deal from the EU. The EU shocked everyone by throwing out the controversial Irish border backstop and replacing it with an alternative plan, after months of saying that Theresa May's deal could not be changed. Moreover, the EU leaders seem happy with the deal and have been waxing lyrical about the scruffy British PM they all dreaded negotiating with.
But it's not going to be easy. Some PMs have already tabled amendments that could make Johnson's run of success fall short of a finish line. Opposition MPs will put forward proposals to scrap Brexit or schedule a second referendum.
So how is the crucial, and historic vote, going to roll?
It's far too close to call. PM Johnson doesn't have a majority in Parliament and his Northern Irish allies, the DUP, who he needed to pass legislation, have already said that they won't back the new plan. Meanwhile, his opposition MPs are lining up to criticise the deal. And there's serious concern that the arch-Brexiteers in his own Conservative party will vote against the deal too.
Bottomline, if MPs don't vote for this deal then they can't be certain that Brexit will be delayed, despite the fact that Johnson is legally obliged to request a Brexit extension if no deal has been agreed by 11 pm on Saturday night. Last month, opposition MPs passed legislation that binds the British to this commitment. Mr. Johnson says he will comply with the law but reminds his opponents that this decision relies on the EU still having to unanimously agree to it.
But, if the deal passes, the UK finally leaves the EU. Johnson would probably hope to capitalise on his success and call for a general election soon after. His poll ratings are good at the moment, and you'd think they would improve after delivering Brexit.
If the deal goes down, Johnson requests the extension and it's approved, then we get into the nasty election where both sides will tear each other apart, adding more to a polarised community that may take decades to recover from this folly.
And if the EU refuses an extension, then all hell breaks loose.
Has it all been worth it?
Anyway, bring on Super Saturday as the deliberations continue.
Keep in contact with The Thaiger by following our
Facebook page
.
Johnson tells MPs that there is 'no better outcome' than his Brexit plan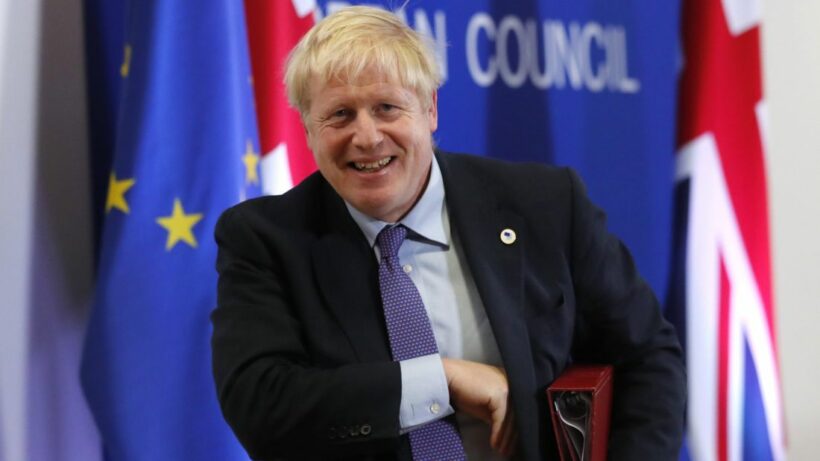 British PM Boris Johnson is warning British MPs there was "no better outcome" to the tortuous Brexit process than his divorce deal, as he scrambles to get MPs behind the agreement ahead of today's knife-edge vote in parliament (Saturday UK time).
Johnson is urging lawmakers to back the "fantastic" terms he struck with EU leaders and let Britain leave the bloc on October 31.
"There's no better outcome than the one I'm advocating tomorrow."
"I want colleagues on all sides of the House to think about a world tomorrow night in which we've got this thing done," he added in a separate interview with ITV.
"I think the nation will heave a great sigh of relief."
Johnson pulled off a major coup in agreeing a new divorce deal at a Brussels summit on Thursday, only a fortnight before Britain is scheduled to leave the EU. But the deal's fortunes, and Britain's immediate fate, rest in the hands of a few undecided MPs, who will vote in the first Saturday session of the Commons since the 1982 Falklands War.
Political pundits suggest the vote could be exceptionally tight. Johnson has no majority among MPs, every opposition party has come out against the deal and even his parliamentary ally, Northern Ireland's Democratic Unionist Party (DUP), says it cannot support the terms.
Johnson requires the support of 319 other MPs to guarantee victory – and claims he is confident of getting the numbers, as he spent the day meeting and calling MPs.
He must convince diehard eurosceptics in his own Conservative ranks, former colleagues he expelled from the party for seeking to block a "no deal" departure, and main opposition Labour MPs from Brexit-backing constituencies to have any chance.
Labour is ordering its MPs to vote against the deal but threatening no punishment if they vote in favour. Several MPs spent yesterday wrestling with their consciences as the more than three years of turmoil since the June 2016 EU membership referendum came to a head.
Johnson is expected to deliver a speech to parliament from 0830 GMT on Saturday, kicking off a day of debate that could last well into the evening.
The turning of the screws
If the Commons rejects the deal, Johnson will be forced by law to ask the EU to delay Brexit, for what would be the third time. He has said he would rather be "dead in a ditch".
French President Emmanuel Macron piled the pressure on MPs, saying he did not want a new delay now a deal was struck.
"The October 31 date should be respected. I don't think that new deadlines should be given," he said at the EU summit in Brussels.
"We need to end these negotiations and get on negotiating the future relationship."
Luxembourg's Prime Minister Xavier Bettel added: "There is no choice between Brexit or no Brexit: it's a choice between deal or no deal."
Johnson took office in July vowing to keep to the October 31 Brexit deadline, deal or no deal.
He pledged to renegotiate the most contentious elements of a divorce text agreed by his predecessor Theresa May with Brussels last year, which MPs rejected three times.
The compromise deal that was finally struck on Thursday has a new arrangement for keeping open the border between British Northern Ireland and EU member Ireland.
The DUP has said it cannot support the plans, as efforts to avoid checks on the Irish land border would lead to new trade barriers between Northern Ireland and mainland Britain.
Meanwhile…
Former Conservative prime minister John Major (1990-1997) and his Labour successor Tony Blair (1997-2007) pleaded with MPs to back a second referendum, ahead of a major rally by the "People's Vote" campaign outside parliament on Saturday (UK time).
"Whatever is the outcome, no deal or bad deal, it should not pass without the final say resting with the people," said Blair.
Major said Brexit was a "thoroughly bad idea" that risked breaking up the UK.
The Pound steadied around $1.29 yesterday as dealers took a breather at the end of a dizzying week.
ETX Capital analyst Michael Baker said the market was "really gambling" on the vote and had "not priced in fully all scenarios – so expect big moves".
SOURCE: Agence France-Presse | PHOTO: Associated Press
Keep in contact with The Thaiger by following our
Facebook page
.
Local investor sentiment dampened by Brexit woes and slump in Chinese economy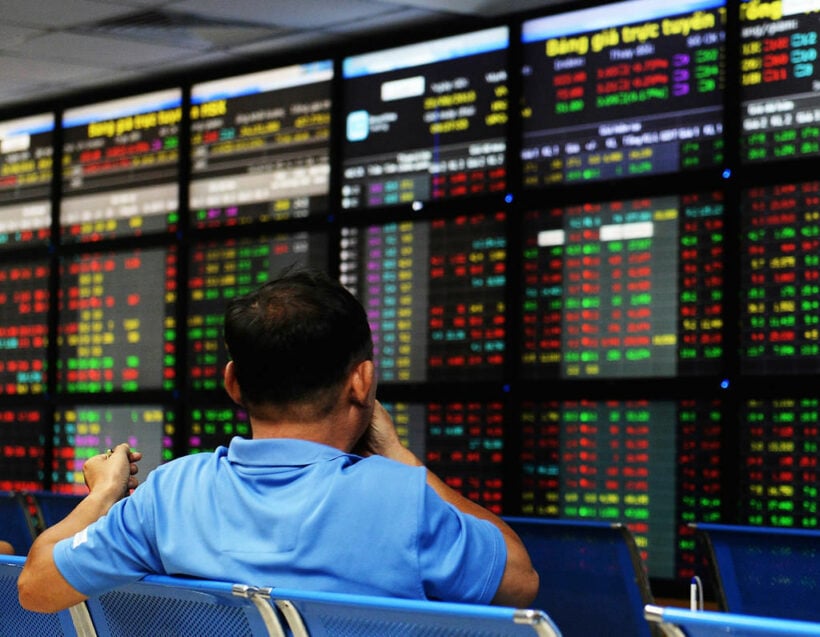 The British pound fell today as investors fret over PM Boris Johnson's chances of pushing his Brexit deal through the British parliament, while Asian markets were mostly down after data showed China's economy expanded at its slowest pace in nearly three decades.
The pound rallied almost to US$1.30 yesterday following news that negotiators had hammered out an agreement that would avoid Britain leaving the EU without a divorce deal – a move many warn would be economically catastrophic. But the brief celebrations were soon tempered by the realisation that the British PM faces an uphill task in getting the deal past lawmakers, with opposition MPs and even some in his own Conservative party saying they won't pass it.
Most importantly, Northern Ireland's Democratic Unionist Party (DUP), which props up Johnson's government, said it was "unable to support these proposals".
Forex traders sold sterling, pushing it back down below $1.29, and it extended losses in Asia. Focus is now on a crucial vote in London on the deal scheduled for tomorrow (Saturday).
"Much will depend on the PM's ability to get some if not all DUP and (Scottish National Party) MPs onside, in addition to also getting the backing from the 21 ex-Conservative MPs he expelled from the party last month," said National Australia Bank's Rodrigo Catril.
"Rejection of the deal might well see more political brinkmanship around a 'no-deal' Brexit, but the most likely scenario would be yet another extension of the 31 October Brexit date."
Jeffrey Halley, senior market analyst at OANDA, said whichever way the vote goes, "traders should prepare themselves for some severe volatility on Monday morning, with multiple big-figure moves a strong possibility".
China growth slows again
Asian equity markets, meanwhile, were mostly lower after China said its economy expanded 6% in the third quarter, the slowest pace in 27 years, as leaders struggle to address weak domestic demand and the long-running US trade war.
The reading was a drop from the previous three months but in line with an AFP forecast and the government's 6-6.5% target for the year.
While the National Bureau of Statistics said the economy "maintained overall stability", it added that it "is under mounting downward pressure" from weakness at home and abroad.
Shanghai ended down 1.3% with Stephen Innes at AxiTrader saying traders were concerned the figures were not weak enough to prompt the Chinese central bank to embark on a big stimulus drive.
"With the People's Bank of China, who arguably have plenty of policy ammunition to right the ship, probably unwilling to turn on the monetary taps, investors are taking risk off the table," he said in a note.
Hong Kong was off 0.5% amid concern over the possibility of more violent protests over the weekend, while Sydney closed down 0.5 percent and Singapore eased 0.4%.
Seoul shed 0.8% and Wellington lost 0.7%, with Taipei and Manila also lower. But Tokyo closed 0.2 higher at a 10-month high, while Mumbai and Jakarta also edged up.
Hopes for the China-US trade talks were given a lift after Beijing's commerce ministry said negotiators have "accelerated efforts" to hammer out details of last Friday's mini-deal and were holding talks on moving on to the next phase of a wider agreement.
Donald Trump said Wednesday he hopes to sign the deal with President Xi Jinping at the APEC summit in Chile next month.
And the Turkish lira jumped more than 1% after Ankara said it would pause military operations in northern Syria for five days and US Vice President Mike Pence said Washington would not impose any fresh sanctions.
Key markets today…
Pound/dollar: DOWN at $1.2857 from $1.2891 at 2050 GMT
Euro/pound: UP at 86.48 pence from 86.31 pence
Euro/dollar: UP at $1.1122 from $1.1127
Dollar/yen: UP at 108.63 yen from 108.62 yen
London – FTSE 100: DOWN 0.4% at 7,152.55
Tokyo – Nikkei 225: UP 0.2% at 22,492.68 (close)
Hong Kong – Hang Seng: DOWN 0.5% at 26,719.58 (close)
Shanghai – Composite: DOWN 1.3% at 2,938.14 (close)
West Texas Intermediate: UP four cents at $53.97 per barrel
Brent North Sea crude: DOWN 22 cents at $59.69 per barrel
New York – Dow: UP 0.1% at 27,025.88 (close)
SOURCE: Agence France-Presse
Keep in contact with The Thaiger by following our
Facebook page
.