Phuket Gazette World News: Middle East news round-up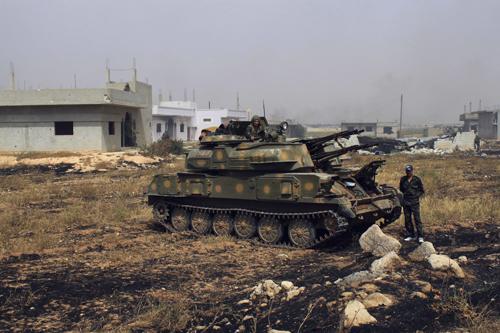 PHUKET MEDIA WATCH
– World news compiled by Gazette editors for Phuket's international community
Egyptian draft law said to dash hopes of free civil society
Reuters / Phuket Gazette
PHUKET: A law drafted by the Egyptian presidency for regulating non-governmental organisations dashes hopes for a free civil society after the 2011 uprising against Hosni Mubarak, Human Rights Watch said yesterday.
President Mohamed Mursi has said the bill submitted to the Muslim Brotherhood-led parliament on Wednesday would liberate a civil society that was stifled by Mubarak, who was toppled by an uprising ignited by democracy activists.
Human Rights Watch said the new draft was "hostile to the very notion of independent civil society."
"This draft law dashes all hopes that independent groups could operate freely and independently after the revolution," said Sarah Leah Whitson, Middle East and North Africa director at Human Rights Watch.
"Egypt's proposed NGO law would allow the government free rein to cut off funding and halt activities of groups that it finds inconvenient," she said in a statement.
The presidency presented the law this week to try to ease concerns about earlier drafts criticised by the United States and the European Union for the restrictions they would have placed on civic activism.
Human Rights Watch identified some improvements in the law, specifically a change that will no longer consider NGO finances as public funds. But the latest draft fell far short of Egypt's international human rights obligations, it said.
It cited flaws including provisions that would allow the government and its security agencies to arbitrarily restrict civil society groups and empower the government to deny access to domestic and international funding
In Washington, State Department spokeswoman Jen Psaki said the United States is reviewing the latest draft to see whether it is in keeping with Egypt's international obligations.
"We would like to see Egypt and the NGOs there operate in a transparent and accountable manner," she said. "And legislative restrictions, which we feel are still a part of this latest draft on the activities of NGOs, would damage not only Egypt's international image, but also the ability of NGOs to provide the necessary assistance to the people in the country."
Since Mubarak was deposed, restrictions on civil society have remained a source of friction with Western states that help to finance non-governmental organisations working on human rights and economic, social and political development.
Last year, under the temporary rule of the army generals who assumed power from Mubarak, an investigation into the work of international NGOs, some of them U.S.-based, sparked a crisis in ties between the United States and Egypt.
(Additional reporting by Lesley Wroughton in Washington; Writing by Tom Perry; Editing by Michael Georgy, Mark Heinrich and Christopher Wilson)
Iran's sponsorship of terrorism sees 'marked resurgence' – U.S.
Phuket Gazette
PHUKET: Iran's sponsorship of terrorism overseas underwent "a marked resurgence" in 2012, reaching levels not seen in 20 years, the U.S. State Department charged in its annual report on trends in political violence.
The report cited a series of actual and planned attacks in Europe and Asia linked to Hezbollah, Iran's Lebanon-based ally, including a July 2012 bombing in Bulgaria where five Israeli citizens and a Bulgarian died, and wounded 32 others.
"The year 2012 was … notable in demonstrating a marked resurgence of Iran's state sponsorship of terrorism," via Tehran's elite al Quds force, its intelligence ministry, and Hezbollah, the report said. "Iran and Hezbollah's terrorist activity has reached a tempo unseen since the 1990s."
There was no immediate reply to a request for comment from Iran's mission to the United Nations.
Last July, Iran's U.N. ambassador denied his country's involvement in the Bulgaria bombing, which he accused Israel of carrying out. "We have never, and will not, engage in such a despicable attempt on … innocent people," Ambassador Mohammed Khazaee said.
The report's release comes as U.S. and European officials and intelligence agencies say Iran and Hezbollah have stepped up their military backing for the besieged government of Syrian President Bashar al-Assad.
Hezbollah leader Hassan Nasrallah on Saturday publicly committed the group to an Assad victory over Syrian rebels who, like the Damascus government, have been accused of abuses in the two-year-old civil war.
"Both Iran and Hezbollah are providing a broad range of critical support to the Assad regime, as it continues its brutal crackdown against the Syrian people," the State Department report said.
The report covers events in 2012 and does not include such incidents as the Boston Marathon bombings in the United States or last week's brutal murder of a British soldier on a London street.
MIXED PICTURE
President Barack Obama last week announced he was shifting the United States away from a "boundless global war on terror" begun by his predecessor as a response to the September 11, 2001, attacks. While continuing to target militants, he said he would restrict deadly drone strikes abroad and seek once again to close the Guantanamo Bay prison in Cuba.
Overall, the State Department's "Country Reports on Terrorism 2012" paints a mixed picture of efforts to counter violent extremism.
It said that al Qaeda's Pakistan-based core group "continued to weaken" and that losses in leadership have driven the group's affiliates to become more independent, "setting their own goals and specifying their own targets."
Al Qaeda's two most dangerous franchises, Yemen-based al Qaeda in the Arabian Peninsula and al Shabaab in Somalia, "have suffered significant setbacks," it said.
But at the same time, the tumultuous events set in motion by the "Arab Spring" revolutions have complicated the picture, the report said. The dispersal of weapons stocks following the fall of Libyan leader Muammar Gaddafi as well as the coup in Mali "presented terrorists with new opportunities," it said.
Al Qaeda in Iraq (AQI), the report said, is seeking to establish a long-term presence in Syria "under the pseudonym of al-Nusrah Front," an anti-Assad rebel group that the U.S. government has designated a terrorist organisation.
Iraq was the site of three of the 10 most lethal attacks worldwide in 2012, it said, and 97 percent of the strikes whose perpetrator could be identified were attributed to AQI.
While terrorist attacks occurred in 85 countries last year, 55 percent of the attacks and 62 percent of the fatalities took place in just three countries: Pakistan, Iraq and Afghanistan, the State Department said.
The report said there were 6,771 terrorist attacks in 2012, with 11,098 people dying as a result. More than 1,280 people were kidnapped or taken hostage.
Because of changes in methodology, the figures are not directly comparable to previous years, it said.
(The full report is available at
www.state.gov/j/ct/rls/crt/2012/index.htm
).
Moscow suggests missiles have yet to reach Assad


Find more SE Asian News courtesy of The Thaiger.

Broke? Find employment in Southeast Asia with JobCute Thailand. Rich? Invest in real estate across Asia with FazWaz Property Group. Even book medical procedures worldwide with MyMediTravel, all powered by DB Ventures.

15,000+ Covid-19 patients in Japan on waiting list for hospitals and health care accommodations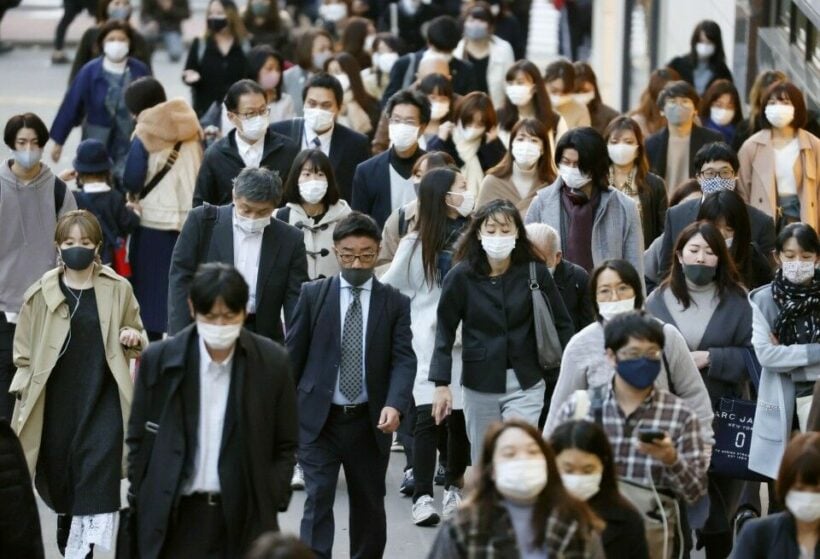 Thousands of people in Japan who are infected with Covid-19 are on the waiting list for hospitals or other accommodations for those with the virus due to the rising number of cases. Kyoto News conducted a survey and reports at least 15,058 are on the waiting list for proper treatment and accommodation.
The number of new infections in Japan has been growing sharply since last November. Last Tuesday, Japan saw a rapid increase of new infections, including Tokyo. According to the WHO's report as of yesterday, Japan recorded 4,587 new cases, 360,661 confirmed cases and 5,019 deaths.
In Japan, local public health officials are in charge of arranging hospital stays and treatment for people infected with the virus as well as the appropriate accommodation for people with mild symptoms. The process of making those arrangements is taking longer, and the newly infected people are forced to stay home because of bed shortages. Some are reported dead in their houses.
A survey by Kyodo News found Tokyo had the most infected people waiting to be hospitalised or accommodated at other facilities, jumping 4.8 times from 1,563 as of December 19 to 7,539. Every prefecture has reported a similar rise.
On January 7, Japanese PM Yoshihide Suga declared a state of emergency for 11 prefectures out of a total of 47 prefectures until February 7. Under the state of emergency, people are asked to stay home and restaurants are urged to shorten their opening hours.
SOURCE: Kyodo News
Keep in contact with The Thaiger by following our Facebook page.
Never miss out on future posts by following The Thaiger.
Anti-lockdown protests in the Netherlands turn violent, Covid-19 testing centre burnt down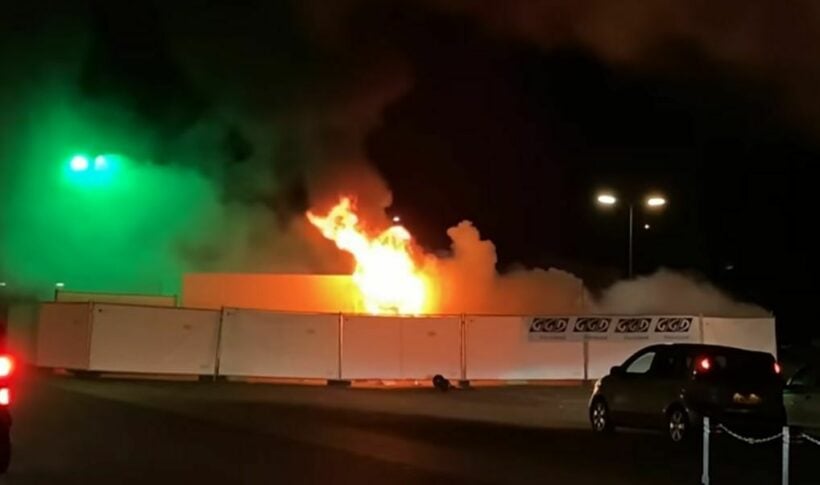 Violence broke out in the Netherlands and a Covid-19 testing centre was burnt down after a nationwide curfew was imposed over the weekend to help slow the spread of the coronavirus. In Eindhoven and Amsterdam, riot police deployed water cannons to disperse the crowds of anti-lockdown protesters.
The Netherlands has been under a tough lockdown since mid-December, leading to clashes between anti-lockdown protesters and police. Just last week, police in Amsterdam used the water cannon on hundreds of protesters. Local officials say the riot police had been called to break up the crowd because people weren't abiding by social distancing measures.
On Saturday, a new 9pm to 4:30am curfew was imposed, tightening the already tough restrictions. As the curfew went into effect that night, rioters set fire to a portable coronavirus testing facility by a harbour in Urk, a fishing town around 80 kilometres northeast of Amsterdam. That night and early the next morning, 3,600 people in the Netherlands were fined for breaching the new curfew. Police say 25 people were arrested for breaching the curfew and violence.
Local officials say the riots in Urk were a "slap in the face, especially for the local health authority staff who do all they can at the test centre to help people from Urk."
The next day, in the southern city Eindhoven, rioters threw rocks at police and set fires in the centre of the city. Riot police used water cannons and tear gas to break up the crowds. Rocks and shattered glass littered a central square in the city. At least 55 people were arrested, according to the Associated Press.
In the capital of Amsterdam, police used a water cannon to break up a group of anti-lockdown protesters. The Associated Press says more than 100 people were arrested.
SOURCE: Associated Press
Keep in contact with The Thaiger by following our Facebook page.
Never miss out on future posts by following The Thaiger.
Asia's biggest drug kingpin arrested in Netherlands
Asia's biggest drug kingpin is under arrest in the Netherlands after years of authorities chasing him worldwide. 57 year old Tse Chi Lop, a Chinese-born Canadian citizen, was arrested by Dutch police acting on a request by Australia's federal police.
The UN Office on Drugs and Crime named him as the suspected leader of the Asian mega-cartel known as "Sam Gor", a major producer and supplier of methamphetamines worldwide. Tse is commonly compared to the Mexican drug lord Joaquin "El Chapo" Guzman.
Sam Gor is suspected of laundering billions in drug money through businesses such as casinos, real estate and hotels in Southeast Asia's Mekong region. Australia's federal police said Friday's arrest came after a 2012 operation that arrested 27 people linked to a crime syndicate spanning five countries. The groups was accused of importing large amounts of heroin and methamphetamine into Australia, according to police.
"The syndicate targeted Australia over a number of years, importing and distributing large amounts of illicit narcotics, laundering the profits overseas and living off the wealth obtained from crime."
The arrest of Tse Chi Lop almost 10 years after that operation's launch is a major break for Australian authorities. The country's attorney-general will now begin preparing a formal extradition request for the alleged drug lord to face trial.
Most of Asia's meth comes from "Golden Triangle" border areas between Laos, Myanmar, Thailand and southwest China. The production of methamphetamine, either in tablet form or the highly potent crystalised "ice" version, take place in Myanmar's eastern north Shan state. Ketamine and fentanyl are also produced there as well, mostly in 'portable' labs that hide underneath the thick rainforest canopy.
In 2018 alone, Thailand netted more than 515 million methamphetamine tablets, a number 17 times the amount for the entire Mekong region 10 years ago. Traffickers are constantly finding more creative ways to ship their products as drug busts are featured daily on the news in those regions.
SOURCE: The Bangkok Post
Keep in contact with The Thaiger by following our Facebook page.
Never miss out on future posts by following The Thaiger.