Phuket Gazette World News: India rape suspect suicide; Iran-Pak lays pipeline; Neo German Party; Harvard says sorry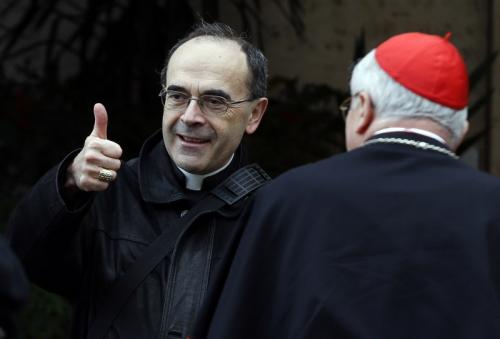 PHUKET MEDIA WATCH
– World news compiled by Gazette editors for Phuket's international community
Alleged ringleader in India gang-rape case found dead in cell
Reuters / Phuket Gazette
PHUKET: The man police say was the ringleader in a gang rape on a New Delhi bus in December that outraged India hanged himself in his cell yesterday, prison authorities said, raising questions about jail monitoring and security.
Ram Singh made a noose from the mat he slept on and hanged himself just before dawn from a grille in the ceiling of the cell he shared with three others, prison spokesman Sunil Gupta said.
While there were CCTV cameras throughout Tihar, India's highest-security prison, there were none in individual cells, Gupta said. Singh had been placed in the "ordinary security" category, so did not receive any special surveillance, he said.
Gupta could not say how long it would have taken Singh to make the noose or how he had managed to loop it through the grille, which was 2.3 metres above the floor. He may have stood on a plastic bucket, some Indian media reported.
Singh's lawyer, V.K. Anand, said his client had been composed and calm when he spoke to him in court on Friday and "didn't have any complaints". Singh, who faced the death penalty if convicted of murder, had not been on suicide watch, Anand and Gupta said.
"I know he had a few complaints of jail authorities torturing him, but nothing that would make him take his own life. We can't rule out foul play," Anand said.
Anand had previously denied that his client was being maltreated in prison. He would not elaborate on the "torture".
Federal Home (Interior) Minister Sushil Kumar Shinde called the incident a "major lapse" in security and said an inquiry had been launched.
Singh and five others, including a juvenile, were put on trial for the December 16 attack on the 23-year-old trainee physiotherapist. The assault triggered nationwide protests, a toughening of rape laws and an intense debate about rampant crime against women in India.
All six accused have pleaded not guilty to rape and murder, although police say they admitted involvement in the attack in statements taken after their arrest.
Singh's father said he did not believe his son had committed suicide and suspected that he had been murdered in his cell.
"He confessed about his mistake, then why would he commit suicide? He was prepared for any punishment the government would have given him," Mange Lal Singh said.
Bloodstained School Bus
The trial of the five adult men started last month while the juvenile's trial began last week. Ram Singh's brother Mukesh Singh, gym assistant Vinay Sharma, bus cleaner Akshay Kumar Singh and fruit vendor Pawan Kumar are the other men on trial.
Police say the six attacked the woman and a male companion on the bus as the couple returned home after watching a movie. The woman was repeatedly raped and tortured with a metal bar. They were also severely beaten before being thrown onto a road.
The woman died of internal injuries in a Singapore hospital two weeks later.
Legal experts said Singh's death did not undermine the prosecution's case, which was largely based on DNA evidence and the testimony of the rape victim before she died and her friend.
"There will be no impact on the trial. This is a case of gang rape where all are held equally responsible, you can't say one is more to blame than the other," said Rebecca Mammen John, a Supreme Court lawyer who has worked on many rape cases.
The police report draws a picture of Ram Singh as the ringleader. On the night of December 16, the men gathered at Singh's house for dinner, where he came up with the plan of taking the bus out to look for a victim to rape, the report said.
The police say they found him sitting in the blood-stained school bus, wearing a bloodied T-shirt, the morning after the crime. A DNA test revealed that the blood belonged to the rape victim, the report said.
The victim's brother said he was "not very thrilled with the news that he killed himself because I wanted him to be hanged … publicly.
"Him dying on his own terms seems unfair. But, oh well, one is down. Hopefully the rest will wait for their death sentence."
Harvard apologizes after searching email in cheating scandal
Reuters / Phuket Gazette
PHUKET: Harvard University apologized yesterday for its handling of a secret search of staff email it conducted in an effort to find out how the news media got information about a cheating scandal.
Dozens of students were forced to withdraw from the Ivy League school after cheating on a final exam last year in the largest academic scandal to hit the nearly four-century-old school in recent memory.
After local media reported on the scandal, the university searched the email of 16 resident deans who sit on an administrative board handling the cheating case without warning them. Only one was told about the search afterward, according to The Boston Globe, which first reported news of the searches.
The university said yesterday that it had authorized "a very narrow, careful, and precise subject-line search" of the resident deans' administrative, but not personal, Harvard email accounts.
"No one's emails were opened and the contents of no one's emails were searched by human or machine," said Deans Michael Smith and Evelyn Hammonds, in a statement released on the school's website (click here).
They found that one resident dean had forwarded the message to two students. The resident dean confirmed sending them, through what the investigation found to be "an inadvertent error."
Harvard took no additional action against that resident dean, whose name was not disclosed.
Some faculty members reacted with dismay. Harry Lewis, a computer science professor and former dean, wrote on his blog that "this way of handling the situation seems to me – well, dishonourable."
Smith and Hammonds defended the investigation, saying that the emails that were leaked "threatened the privacy and due process afforded students."
But, they added, "We understand that others may see the situation differently, and we apologize if any resident deans feel our communication at the conclusion of the investigation was insufficient."
About 125 undergraduates were involved in the scandal, which came to light at the end of the spring semester after a professor noticed similarities on a take-home exam that showed students had worked together, even though they were instructed to work alone.
More than half the students who faced the school's Administrative Board had been suspended for a time, Smith said in an email last month. Roughly half the remaining students received disciplinary probation.
Suspensions depend on the student, but traditionally last two semesters and can last as long as four semesters.
The government class, Introduction to Congress, had 279 students enrolled, according to The Harvard Crimson, the school's student newspaper.
Pakistan starts work on Iranian gas line opposed by U.S
Reuters / Phuket Gazette
PHUKET: The presidents of Iran and Pakistan marked the start of Pakistani co
— Phuket Gazette Editors
Keep in contact with The Thaiger by following our Facebook page.
Never miss out on future posts by following The Thaiger.


Find more SE Asian News courtesy of The Thaiger.

Broke? Find employment in Southeast Asia with JobCute Thailand. Rich? Invest in real estate across Asia with FazWaz Property Group. Even book medical procedures worldwide with MyMediTravel, all powered by DB Ventures.

Chinese state-backed film released praising Wuhan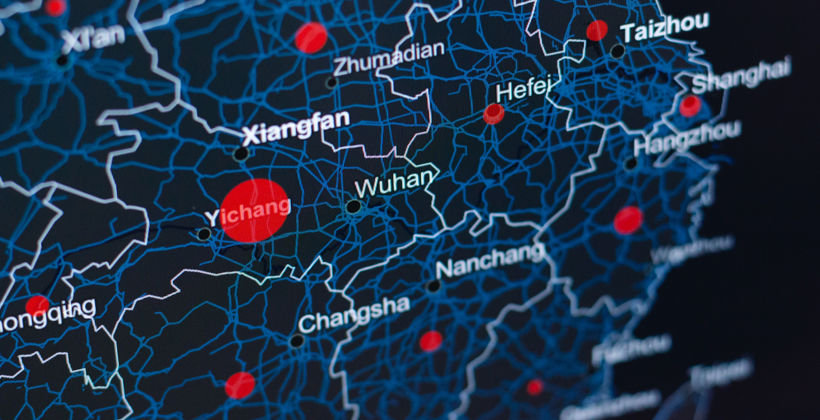 A new, state-backed film marking the anniversary of the Covid-19 Wuhan lockdown, is using propaganda to praise the central Chinese city. The documentary "Days and Nights in Wuhan" chronicles the suffering that the city's 11 million residents endured during the 76 day lockdown. 30 filmmakers contributed to the film which included footage of medical staff and front-line workers.
The film joins other documentaries centered on the Wuhan lockdown, including one that was produced by an activist artist that led to him fleeing the country after being harrassed by China's Communist Party. "Coronation" was rejected by festivals, theatres, and streaming services in which the creator attributes to fears over the offending government which tightly controls what films can be shown inside the nation and abroad.
The new film was directed by Cao Jinling and has already debuted in Wuhan but the audience was thin. The film is set to be released to other cities today. But it is not clear if the government will allow it to be shown overseas.
"We wanted to record the journey of battling against the COVID-19 epidemic via motion picture. Some of the details, including the intense care, anxious waiting, heartbreaking farewells and hopeful rebirths, might strike a chord with viewers."
The lockdown imposed on January 23 of last year, was eventually extended to surrounding areas in Hubei province, seeing some 56 million people unable to leave their homes. Hospitals and morgues became overwhelmed at the height of the crisis as Wuhan accounted for most of China's 4,635 death toll.
Meanwhile, China has finally gave permission for the World Health Organisation to send a team of international experts to begin investigating the virus' origins. Experts mostly agree that the coronavirus emerged from a Wuhan food market where live wild animals that carry the virus were sold. But China's government has all but refuted the claim by insinuating that the virus was possibly brought into the country by US soldiers.
Other conspiracy theories are abound, but the notion that the virus was not from Wuhan has done well with many residents, who maintain the virus came from somewhere else. Such beliefs by those residents have also propelled them to view themselves as victims.
SOURCE: Khaosod English
Keep in contact with The Thaiger by following our Facebook page.
Never miss out on future posts by following The Thaiger.
US President Biden jump starting Covid-19 strategy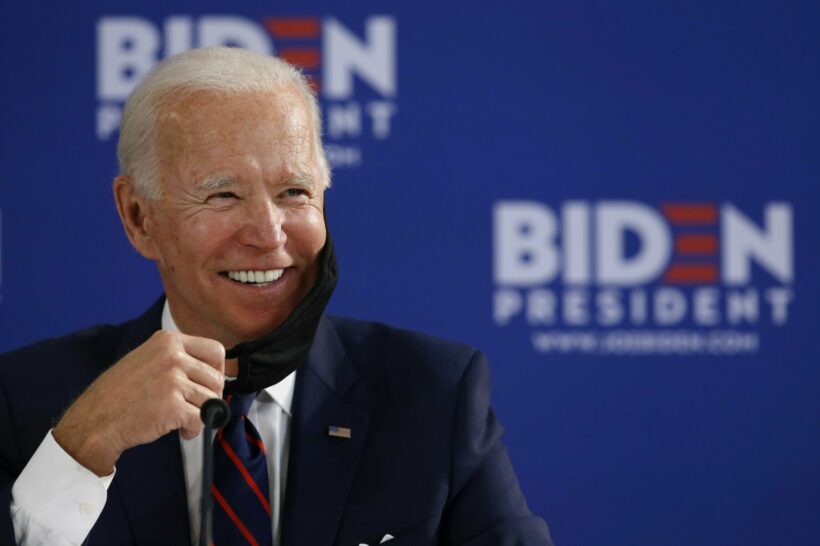 Newly inaugurated US President Joe Biden is jump starting his Covid-19strategy by signing more executive orders on his 2nd day in office. The orders include requiring Americans to wear masks for travelling in planes, ships, intercity buses and public transportation. The orders have fallen short of mandating the wearing of masks for everyone whilst in public spaces.
Such mask-wearing requirements have been applauded by the country's airline unions. Travellers from abroad must also now produce a negative Covid-19 test before departing for the US and must quarantine upon arrival.
"We didn't get into this mess overnight, and it will take months to turn this around. To a nation waiting for action, let me be clear on this point: Help is on the way."
The promised help comes as deaths from Covid in the US have surpassed the 400,000 level, with Biden saying projections point to that number increasing to 500,000 in a month. But his efforts may be hampered if Republicans members of the government don't help him pass a US $1.9 trillion economic relief and Covid response package.
Biden officials also say they've been hampered by a lack of cooperation from the Trump administration during the transition. They admitted they were confused about the former president's actions on vaccine distribution which has attracted complaints from states saying that they are not getting enough vaccines on top of being asked to vaccinate more groups of people.
The new President says he is seeking to expand testing and vaccine availability, announcing a plan of 100 million shots in the first 100 days of him being in office. Some independent experts, however, are criticising the new president by saying his goal is disappointingly low. But the President responded…
"When I announced it, you all said it's not possible. Come on, give me a break, man."
Biden has directed the Federal Emergency Management Agency to begin setting up vaccination centres, aiming to have 100 running in a month. He's also trying to make vaccines available through local pharmacies starting next month, building on a plan devised by the Trump administration.
President Biden has also set a goal of having most K-8 schools reopen in his first 100 days, with states receiving aid from FEMA's Disaster Relief Fund to help get schools back open. But administration officials say reopening schools safely depends on increased testing.
The national vaccination strategy plan put forth by the new administration, requires $160 billion, and Biden says he wants an additional $170 billion to aid the reopening of schools and universities.
SOURCE: Thai PBS World
Keep in contact with The Thaiger by following our Facebook page.
Never miss out on future posts by following The Thaiger.
US Ambassador to Thailand quits after Biden inaugurated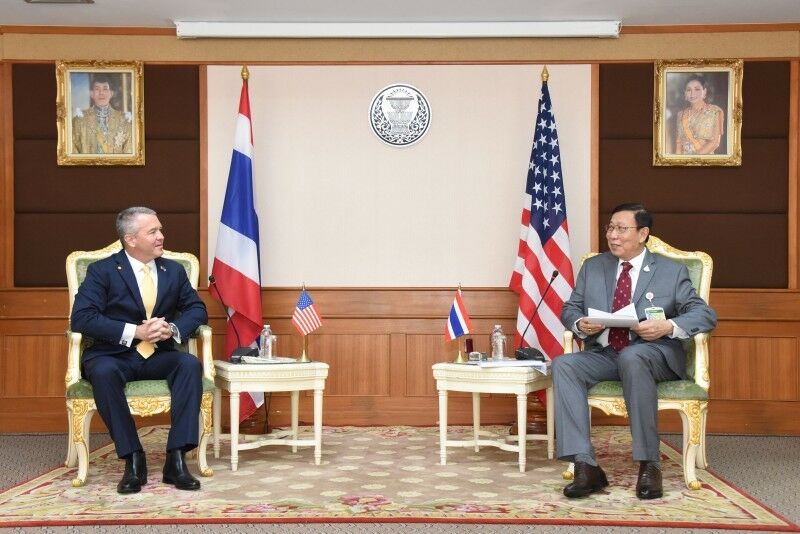 The US Ambassador to Thailand seems to have quit after only serving less than 1 year in office and moments after President Biden's inauguration. Michael George DeSombre, who was appointed by President Trump in early 2020, made the announcement of his departure on the embassy's official social media platform yesterday. A day before, he met with PM Prayut to "thank the Royal Thai Government" as is customary with departing ambassadors. DeSombre succeeded career diplomat Glyn T. Davies.
"It has been a privilege serving as the United States Ambassador to the Kingdom of Thailand. I am exceedingly proud of all we have done to strengthen the US-Thai relationship. I am signing off now from this account and leaving it in the good hands of our Embassy staff."
Now, as the US Embassy official website names Chargé d'Affaires Michael Heath as its diplomatic mission leader, it is not known when a new ambassador will be chosen by the Biden administration.
Just last year in October, DeSombre wrote, on the same day that President Trump tested positive for the virus, that he was less than supportive of a full-blown shutdown.
"The evidence over the last six months shows that the costs of a really extreme shutdown are generally worse than the benefits and it is better to keep the economy running."
According to Wikipedia, DeSombre co-founded Republicans Overseas for Americans abroad in 2013 in which the organisation focuses on tax reform. Upon his appointment as Ambassador, DeSombre stated that his office would primarily encourage the economic partnership between the two countries, with a focus on American investments and Thailand's infrastructure projects and supply chains.
He has also said that US firms were interested in increasing investments in Thailand, including in areas under the 1966 Amity treaty. Thailand and the US established relations in 1818 and later formalised the ties in 1833.
SOURCE: Khaosod English
Keep in contact with The Thaiger by following our Facebook page.
Never miss out on future posts by following The Thaiger.