Phuket Gazette World News: India rape suspect suicide; Iran-Pak lays pipeline; Neo German Party; Harvard says sorry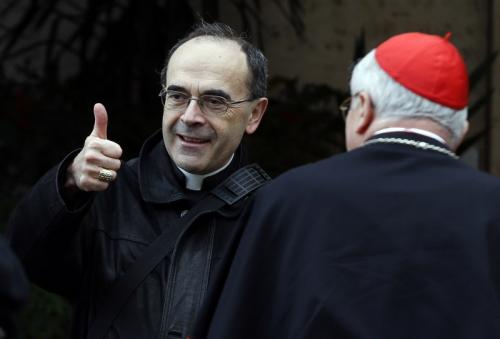 PHUKET MEDIA WATCH
– World news compiled by Gazette editors for Phuket's international community
Alleged ringleader in India gang-rape case found dead in cell
Reuters / Phuket Gazette
PHUKET: The man police say was the ringleader in a gang rape on a New Delhi bus in December that outraged India hanged himself in his cell yesterday, prison authorities said, raising questions about jail monitoring and security.
Ram Singh made a noose from the mat he slept on and hanged himself just before dawn from a grille in the ceiling of the cell he shared with three others, prison spokesman Sunil Gupta said.
While there were CCTV cameras throughout Tihar, India's highest-security prison, there were none in individual cells, Gupta said. Singh had been placed in the "ordinary security" category, so did not receive any special surveillance, he said.
Gupta could not say how long it would have taken Singh to make the noose or how he had managed to loop it through the grille, which was 2.3 metres above the floor. He may have stood on a plastic bucket, some Indian media reported.
Singh's lawyer, V.K. Anand, said his client had been composed and calm when he spoke to him in court on Friday and "didn't have any complaints". Singh, who faced the death penalty if convicted of murder, had not been on suicide watch, Anand and Gupta said.
"I know he had a few complaints of jail authorities torturing him, but nothing that would make him take his own life. We can't rule out foul play," Anand said.
Anand had previously denied that his client was being maltreated in prison. He would not elaborate on the "torture".
Federal Home (Interior) Minister Sushil Kumar Shinde called the incident a "major lapse" in security and said an inquiry had been launched.
Singh and five others, including a juvenile, were put on trial for the December 16 attack on the 23-year-old trainee physiotherapist. The assault triggered nationwide protests, a toughening of rape laws and an intense debate about rampant crime against women in India.
All six accused have pleaded not guilty to rape and murder, although police say they admitted involvement in the attack in statements taken after their arrest.
Singh's father said he did not believe his son had committed suicide and suspected that he had been murdered in his cell.
"He confessed about his mistake, then why would he commit suicide? He was prepared for any punishment the government would have given him," Mange Lal Singh said.
Bloodstained School Bus
The trial of the five adult men started last month while the juvenile's trial began last week. Ram Singh's brother Mukesh Singh, gym assistant Vinay Sharma, bus cleaner Akshay Kumar Singh and fruit vendor Pawan Kumar are the other men on trial.
Police say the six attacked the woman and a male companion on the bus as the couple returned home after watching a movie. The woman was repeatedly raped and tortured with a metal bar. They were also severely beaten before being thrown onto a road.
The woman died of internal injuries in a Singapore hospital two weeks later.
Legal experts said Singh's death did not undermine the prosecution's case, which was largely based on DNA evidence and the testimony of the rape victim before she died and her friend.
"There will be no impact on the trial. This is a case of gang rape where all are held equally responsible, you can't say one is more to blame than the other," said Rebecca Mammen John, a Supreme Court lawyer who has worked on many rape cases.
The police report draws a picture of Ram Singh as the ringleader. On the night of December 16, the men gathered at Singh's house for dinner, where he came up with the plan of taking the bus out to look for a victim to rape, the report said.
The police say they found him sitting in the blood-stained school bus, wearing a bloodied T-shirt, the morning after the crime. A DNA test revealed that the blood belonged to the rape victim, the report said.
The victim's brother said he was "not very thrilled with the news that he killed himself because I wanted him to be hanged … publicly.
"Him dying on his own terms seems unfair. But, oh well, one is down. Hopefully the rest will wait for their death sentence."
Harvard apologizes after searching email in cheating scandal
Reuters / Phuket Gazette
PHUKET: Harvard University apologized yesterday for its handling of a secret search of staff email it conducted in an effort to find out how the news media got information about a cheating scandal.
Dozens of students were forced to withdraw from the Ivy League school after cheating on a final exam last year in the largest academic scandal to hit the nearly four-century-old school in recent memory.
After local media reported on the scandal, the university searched the email of 16 resident deans who sit on an administrative board handling the cheating case without warning them. Only one was told about the search afterward, according to The Boston Globe, which first reported news of the searches.
The university said yesterday that it had authorized "a very narrow, careful, and precise subject-line search" of the resident deans' administrative, but not personal, Harvard email accounts.
"No one's emails were opened and the contents of no one's emails were searched by human or machine," said Deans Michael Smith and Evelyn Hammonds, in a statement released on the school's website (click here).
They found that one resident dean had forwarded the message to two students. The resident dean confirmed sending them, through what the investigation found to be "an inadvertent error."
Harvard took no additional action against that resident dean, whose name was not disclosed.
Some faculty members reacted with dismay. Harry Lewis, a computer science professor and former dean, wrote on his blog that "this way of handling the situation seems to me – well, dishonourable."
Smith and Hammonds defended the investigation, saying that the emails that were leaked "threatened the privacy and due process afforded students."
But, they added, "We understand that others may see the situation differently, and we apologize if any resident deans feel our communication at the conclusion of the investigation was insufficient."
About 125 undergraduates were involved in the scandal, which came to light at the end of the spring semester after a professor noticed similarities on a take-home exam that showed students had worked together, even though they were instructed to work alone.
More than half the students who faced the school's Administrative Board had been suspended for a time, Smith said in an email last month. Roughly half the remaining students received disciplinary probation.
Suspensions depend on the student, but traditionally last two semesters and can last as long as four semesters.
The government class, Introduction to Congress, had 279 students enrolled, according to The Harvard Crimson, the school's student newspaper.
Pakistan starts work on Iranian gas line opposed by U.S
Reuters / Phuket Gazette
PHUKET: The presidents of Iran and Pakistan marked the start of Pakistani co
— Phuket Gazette Editors
Keep in contact with The Thaiger by following our
Facebook page
.


Find more SE Asian News courtesy of The Thaiger.

Broke? Find employment in Southeast Asia with JobCute Thailand and SmartJob Indonesia. Rich? Invest in real estate across Asia with FazWaz Property Group or get out on a yacht anywhere with Boatcrowd. Even book medical procedures worldwide with MyMediTravel, all powered by DB Ventures.

More coronavirus cases detected in China, global alert for Chinese New Year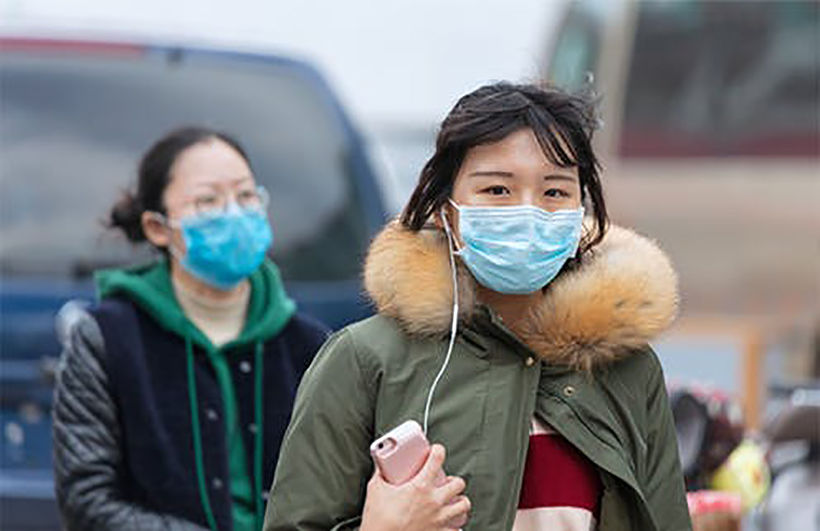 Chinese medical officials have now reported four more cases of the viral pneumonia strain caused by a new coronavirus. The discoveries are causing rising concern that the disease is not fully understand and could spread during the upcoming Chinese New Year holidays.
The new virus, originating in the Chinese city of Wuhan – the apparent epicentre of the outbreak – is believed to belong in the same class of coronaviruses that includes the deadly SARS virus (Severe Acute Respiratory Syndrome), which killed nearly 800 people around the world in 2002/03. That outbreak also started in China.
At this stage all signs are that the virus isn't as lethal as SARS, but there is still little known about the coronavirus' origins and how it is transmitted. But it has been established at this stage that it is not spread human to human.
Both Thailand and Japan have confirmed new cases of the virus. In Thailand the patient was detected when arriving on a flight from Wuhan. And Japan's health ministry reported that a man who had visited the central Chinese city of Wuhan was hospitalised on January 10, four days after his return to Japan.
Both patients have fully recovered.
The new cases detected in China, and the cases detected overseas, are stoking global concerns as many of the 1.4 billion Chinese will head overseas during the Chinese New Year holidays that begin next week and run through to early February.
The Wuhan Health Commission reports that the the four new cases are now in stable condition. 45 cases have been reported in the city as of last Thursday. A second patient died on Wednesday this week. Nearly 50 people are now known to have been infected globally, but all of them either lived in Wuhan or have travelled to the city.
The London Imperial College's MRC Center for Global Infectious Disease Analysis speculates that there are probably "substantially more cases" of the new coronavirus than currently declared by Wuhan authorities. Their modelling estimates that there would be 1,723 cases showing onset of related symptoms by the second week in January.
Meanwhile US authorities say they are now screening at three airports to detect passengers arriving via direct or connecting flights from Wuhan. And in Asia, authorities in Singapore, South Korea, Taiwan and Thailand are stepping up monitoring of travellers from Wuhan at airports.
SOURCE: Reuters | Science Alert
Keep in contact with The Thaiger by following our
Facebook page
.
Dutchman jailed for 100 years in Thailand for money laundering is released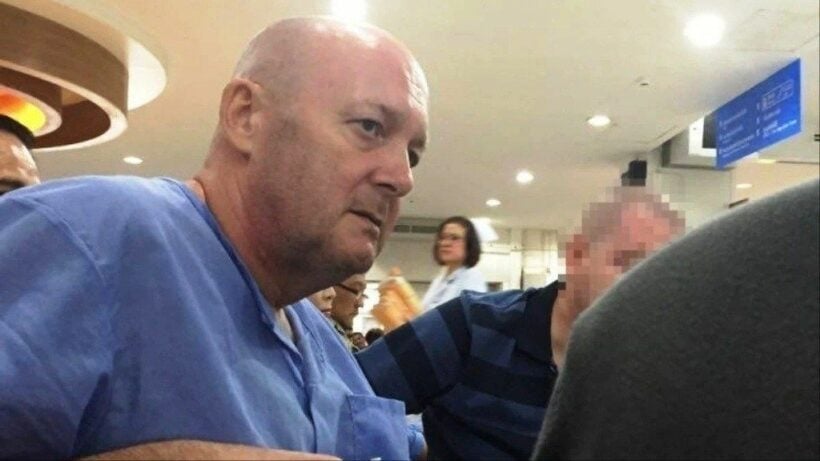 A Dutch citizen who was jailed for 100 years in Thailand, is now on his way home after years of campaigning for his release. His sentence was reduced to 75 years on appeal and later to 50 years by the Supreme court. Johan van Laarhoven, who ran several cannabis "coffee shops" in Holland, was jailed in Thailand for money laundering, along with his Thai wife, though the offences took place in The Netherlands.
Thai authorities began investigating Van Laarhoven in 2014 after a letter from a Dutch public prosecutor's office, informing them that he had earned his money selling marijuana and requesting their help. Last year, MPs called on the government to to extradite Van Laarhoven and his wife back to Netherlands. The Dutch justice minister even met with PM Prayut Chan-o-cha and the Justice Minister Somsak Thepsutin to discuss the case.
Even though cannabis is legal in the Netherlands, Dutch officials bungled a tax query to Thai authorities regarding the sale of the Dutchman's cannabis cafe chain. This led to a criminal investigation and his televised arrest in Thailand.
Thai authorities seized the Dutchman's assets and he was sentenced to 100 years in prison. His young Thai wife, Mingkwan, was jailed for 13 years as an accomplice. The Netherlands has an extradition treaty with Thailand, but it can only be implemented after a case has been ruled "definitive." Van Laarhoven's sentence was upheld late last year, clearing the way for a diplomatic solution. It's unclear whether his wife will be allowed to join him in the Netherlands.
Once back, Van Laarhoven will spend two years in a Dutch jail to complete his sentence, and also face criminal investigation for money laundering. The investigation will focus on tax fraud, membership in a criminal organisation and laundering €20m (675 million baht) according to a Dutch public prosecutor.
SOURCE: The Chiang Rai Times | Dutchnews.nl
Keep in contact with The Thaiger by following our
Facebook page
.
MSG makes a comeback with a new campaign against the 'Chinese restaurant syndrome'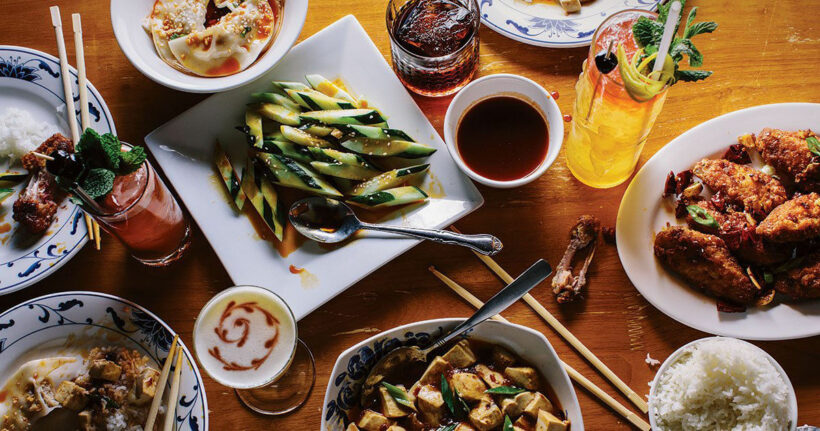 MSG, or monosodium glutamate, a common seasoning in many foods from Doritos, to salad-dressing and Thai food, is making a come back. Not that it really went away. But there was 50 years or so when it suffered, unreasonably, a poor reputation.
For years it was branded an unhealthy processed ingredient despite a lack of supporting scientific evidence. It became the whipping boy of Chinese restaurants with people alleging they would suffer from symptoms like dizziness and palpitations after eating Chinese food seasoned with MSG. It even earned the nickname "Chinese restaurant syndrome".
The Merriam-Webster even added "Chinese restaurant syndrome" to its dictionaries from 1993 after it became somewhat of an urban legend such that it became excepted that a lot of Chinese food contained MSG and that it was, somehow, bad for you. Despite hundreds of studies there has never been any repeatable experiments where it could be proven that monosodium glutamate was bad for consumer's health or could repeat the alleged side-effects in control groups.
It all started when a biochemist wrote a letter to the New England Journal of Science in 1968 saying that Chinese restaurant food left him "lightheaded and with odd aches and pains". The next issue of the journal published more purported side-effects.
That grew into a meme that Chinese food was dangerous for you and spread quickly, and even gained some early legitimacy by some medical professionals at the time. A 1969 scientific paper claimed that MSG was "the cause of the Chinese restaurant syndrome," and said it caused "burning sensations, facial pressure, and chest pain."
Subsequent scientific studies over the next half century have never been able to validate the 1969 paper's claims or find any link between the white salt-like substance and any side effects. Studies suggest that any correlation on side effects from eating MSG were probably psychosomatic.
MSG was first introduced in 1908 by a Japanese chemist Kikunae Ikeda, who was able to isolate unique flavour of a popular broth made from a seaweed called kombu. Ikeda described the flavour as neither salty, sweet, sour or bitter. It was unique. The taste came from the glutamate in the seaweed and earned the new, "fifth taste" which would be called "umami", neither salty, sweet, sour or bitter.
But MSG has been used as an active ingredient in many Asian foods, not the least Thai food where the white crystals are sprinkled liberally on favourite Thai dishes from the street stalls to the hi-so restaurants.
Now there's a campaign, "Redefine CRS" headed by Japanese food and seasoning company Ajinomoto to reflect the current knowledge about MSG and the impact of misinformation on the public's perception of Asian cuisine.
The whole Chinese Restaurant Syndrome was a western construct and never became a 'thing' in Asia. So Ajinomoto are calling out the half century of misinformation as "racist". If MSG was actually dangerous or could conjour up it's reputed side effects a long list of Asian countries and their populations would be walking around complaining about it.
"To this day, the myth around MSG is ingrained in America's consciousness, with Asian food and culture still receiving unfair blame. Chinese Restaurant Syndrome isn't just scientifically false, it's xenophobic."
In a video several Asian American figures, restaurateurs, and medical professionals spoke out against the misconceptions surrounding MSG and Chinese food. Famed restaurateur Eddie Huang, whose memoir was adapted into the hit sitcom "Fresh Off the Boat points out that MSG is not only delicious but found in hundreds of commonly used foods we use every day.
"Calling it Chinese restaurant syndrome is really ignorant."
The campaign proposes a redefinition of "Chinese restaurant syndrome"… "an outdated term that falsely blamed Chinese food containing MSG, or monosodium glutamate, for a group of symptoms."
Chances are, you've eaten it. You light be eating it right now as you snack and scroll through your phone. MSG is a common amino acid naturally found in foods like tomatoes and cheese, which people then figured out how to extract and ferment. This fermented glutamate salt is now used to flavour lots of different foods like stews or chicken stock and seasoning.
A joint study by the World Health Organisation and the UN Food and Agriculture Organisation "failed to confirm a link between MSG and the 'Chinese Restaurant Syndrome'. The syndrome itself was based on "anecdotal" evidence rather than any scientific fact."
As the new campaign points out, the public scare over MSG unfairly placed the blame on Chinese food. That myth persists in many western countries where Chinese food as is sometimes considered processed, unclean, or unhealthy.
So, head down to your local Chinese restaurant and thoroughly enjoy your meal because it tastes great, along with all the other Asian cuisines you love. If you feel 'icky, bloated and tingly' after your meal it's not the MSG, you probably just ate or drank too much.
As a side note, The Thaiger was involved in an experiment six years ago in Phuket when we had two control groups of three people. The six people were sat down and told we wanted to measure the effects of MSG in their food. All were given a standard Pad Thai Goong. One group was told the meal had been prepared with MSG, the other without MSG. In the interviews after, the group who ate the food prepared with MSG noted they had 'tingling around their lips', 'feeling of flush cheeks' and 'racing heartbeat'.
The other group, who were told their meals were prepared without MSG, had no complaints.
Then everyone was told that, in fact, the meals had been switched, so that the group who thought they had consumed MSG had eaten a Pad Thai Going without any MSG.
Hardly a scientifically-validated study but an indication how we can be easily convinced to believe anything.
Keep in contact with The Thaiger by following our
Facebook page
.