Phuket Gazette World News: Dutch rally on royal ascension; Egyptian students in mass poisoning; Putin under fire; Virgin Galactic test launch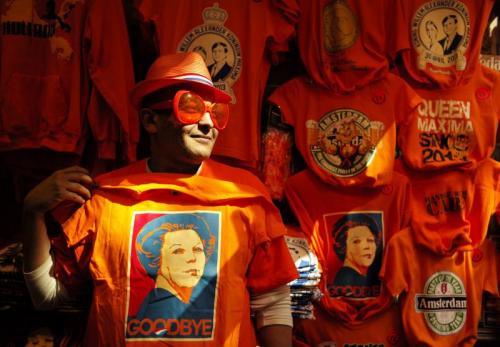 PHUKET MEDIA WATCH
– World news compiled by Gazette editors for Phuket's international community
Dutch party on streets as royals prepare for handover
Reuters / Phuket Gazette
PHUKET: Willem-Alexander will become the first King of the Netherlands in more than 120 years when Queen Beatrix passes the crown to her eldest son on Tuesday morning.
"He's ready, in every way," Queen Beatrix said of her 46-year-old son, a water management specialist who is expected to bring a less formal touch to the monarchy, as she bid farewell to the nation in a subdued televised address on Monday night.
April 30, or Queen's day, is always a day for partying in the Netherlands, although many Dutch took Monday off work and started celebrating in earnest from Monday evening with street bands and music.
But this year the city of Amsterdam is putting on a special show to celebrate the investiture of Willem-Alexander and the abdication of Beatrix, 75, who wants to retire after 33 years in the job.
The royals are broadly popular, with 78 percent of Dutch in favour of the monarchy up from 74 percent a year ago, according to an Ipsos poll.
But they have been stripped of their political influence, and no longer appoint the mediator who conducts exploratory talks when forming government coalitions.
Amsterdam is already awash with orange, the royal colour. Houses are covered in bunting and flags, shop windows are stuffed with orange cakes, sweets, clothes and flowers and many partygoers are decked out in the royal colours.
Nearly a million people are expected to join the street party with dancing to bands and DJs, helping create a carnival atmosphere. As always, there will be people on the pavements at dawn setting up traditional makeshift bric-a-brac stalls.
Britain's Prince Charles and Japan's Crown Princess Masako, who is making her first foreign trip since falling ill a decade ago, will be among 2,000 visitors at the official ceremony.
"There will be tears on Tuesday," said Dutch Prime Minister Mark Rutte, paying tribute to "this formidable lady who has ruled this country for over 30 years".
On Tuesday morning at 10:00 a.m. (9:00 a.m. British time) Beatrix will sign her abdication, whereupon Willem-Alexander immediately becomes king and his wife Maxima, a popular former investment banker from Argentina, becomes queen.
All three will appear on the palace balcony to wave and address the crowds in Dam Square.
They will then head from the palace to the 600-year-old Nieuwe Kerk, or New Church, next door where the king will swear an oath to uphold the Dutch constitution before lawmakers.
The Dutch monarch is never crowned, since, in the absence of a state church, there is no cleric available to carry out the coronation. But there is a crown, which will sit on a table next to him throughout the ceremony, along with other regalia that constitute the crown jewels.
Willem-Alexander will wear a royal mantle that has been used for investitures since 1815, although it has been repaired and altered at least twice over the past century, for the investitures of his mother and grandmother.
The celebration will continue through the evening with a water pageant along the Ij, Amsterdam's historic waterfront.
Egyptian students protest mass food poisoning at university
Reuters / Phuket Gazette
PHUKET: Hundreds of students from Egypt's top Islamic university protested on Monday to demand investigation and punishment of those responsible for a second mass food poisoning on campus this month.
Ninety Al-Azhar University students were hospitalized on Monday after eating at a campus cafeteria, the health ministry said. Earlier this month, some 460 Al-Azhar University students were hospitalised following a mass food poisoning on campus.
Students said the incident on Monday was a sign of neglect by officials at Al-Azhar, a thousand-year-old mosque and university in Cairo that draws students from across the Sunni world.
An initial investigation of the first food poisoning incident by the toxicology unit of Ain Shams hospital in Cairo blamed contaminated food.
"Those of you who are silent about this, why are you silent?" the students chanted on Monday. They blocked a road in front of university in the Cairo neighbourhood of Nasr City.
Protests on issues ranging from national politics to local grievances have become more common in Egypt since the overthrow two years ago of autocratic president Hosni Mubarak.
Ibrahim El-Hodhod, the deputy-president for educational and student affairs at Al-Azhar, said a committee had been formed to investigate the incident, state news agency MENA reported. El-Hodhod visited the hospitalised students on Monday, MENA said.
An emergency meeting by the university's management would be held on Tuesday to look into the case, MENA said.
Egyptian Prime Minister Hisham Kandil visited the hospitalized students on Monday and ordered the interior ministry to immediately investigate the mass food poisoning, according to a statement from his office on Monday evening.
Russian law on NGOs comes under fire at U.N. rights forum
Reuters / Phuket Gazette
PHUKET: Russia's new law on non-governmental organisations (NGOs) came under fire at the United Nations on Monday from Western critics led by the United States calling for it to be rescinded.
Western powers and rights groups view the restrictive legislation and inspections as being aimed at intimidating activists and silencing criticism of President Vladimir Putin.
But the Kremlin says that law requiring NGOs with funding from abroad to register as "foreign agents" is needed to ensure transparency and the justice minister defended it during a debate on Russia's record at the U.N. Human Rights Council.
The Geneva forum examines the policies and practices of all U.N. member states every four years. The open debate and its non-binding recommendations are designed to train a spotlight on abuses and pressure governments to make democratic reforms.
"We're concerned by laws which restrict civil society, including human rights activists, which have been used to justify the wave of unannounced inspections of civil society organisations," U.S. Ambassador Eileen Chamberlain Donahoe said.
Washington recommended "the removal of legislation that restricts civil society from receiving international funding and (that Russian authorities) cease unannounced inspections aimed at intimidating civil society organisations", she said.
Arbitrary arrests and "prosecutions of peaceful protesters and opposition leaders" were also of concern, she added.
Britain and Germany were among countries to speak out at the law on NGOs that engage in political activity, which came into force in November, but stopped short of demanding its removal.
"We are concerned by recent developments in Russia, particularly legislative steps taken to control civil society, restrict political opposition and marginalise minority groups," British diplomat Robert Last said in a speech.
Russian's main independent election watchdog and thousands of other non-governmental groups face fines or closure, the justice ministry said earlier this month.
A Moscow court handed a 300,000-rouble (6,128 pounds) fine last week to Golos
— Phuket Gazette Editors
Keep in contact with The Thaiger by following our
Facebook page
.


Find more SE Asian News courtesy of The Thaiger.

Broke? Find employment in Southeast Asia with JobCute Thailand. Rich? Invest in real estate across Asia with FazWaz Property Group. Even book medical procedures worldwide with MyMediTravel, all powered by DB Ventures.

Covid-19 increasingly linked with patients who lose their sense of smell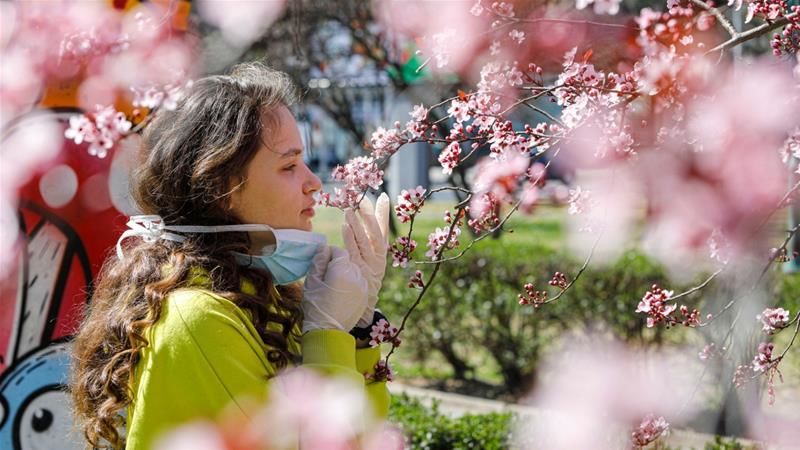 Wake up and smell the roses. But a group of Covid-19 patients simply can't as they've lost their sense of smell.
Anosmia, losing the ability to smell, can be psychologically difficult to live with and has no real treatment. Anosmia has been linked to some Covid-19 patients, both before they develop full symptoms or after they recover from the major respiratory symptoms. Others, who were asymptomatic, have also developed Anosmia.
An increasing number of Covid-19 patients are paying the price after surviving a brush with the virus. Some are facing a long-term inability to smell.
The president of anosmie.org says Anosmia "cuts you off from the smells of life, it's a torture."
"If you have the condition you can no longer breathe in the smell of your first morning coffee, smell the cut grass of a freshly mown lawn or even the reassuring smell of soap on your skin when you're preparing for a meeting."
Anosmia, also known as smell blindness, is the loss of the ability to detect one or more smells. Anosmia may be temporary or permanent. It differs from hyposmia which is a decreased sensitivity to some or all smells.
"You only truly become aware of your sense of smell when you lose it. Eating is a completely different experience too, as so much of what we appreciate in food is what we can smell."
There is already evidence from South Korea, China and Italy, some of the countries hit earliest with the coronavirus outbreaks, that significant numbers of patients with Covid-19 infection have developed anosmia or hyposmia. In Germany it is reported that more than 2 in 3 confirmed cases have anosmia. In South Korea, where testing has been more widespread, 30% of patients testing positive have had anosmia as their major presenting symptom in otherwise mild cases.
There are also other causes of anosmia – nasal polyps, chronic rhinitis, diabetes, Alzheimer's and Parkinson's. Now the novel coronavirus has been added to that list with the symptom alone allowing a diagnosis of Covid-19 in some cases.
Doctors report that when patients lose their sense of smell and don't get it back they note a real change in the quality of life and a level of depression that is not insignificant.
"According to the first numbers, around 80% of patients suffering from Covid-19 recover spontaneously in less than a month and often even faster, in eight to 10 days."
"For others it could be that the disease has destroyed their olfactory nerves, the ones that detect smells. The good news is that these receptors, at the back of the nose, are able to regenerate.
Two Paris hospitals, Rothschild and Lariboisiere, have launched a "CovidORL" study to investigate the phenomenon, testing how well different nose washes can cure anosmia.
In addition, there has now been a rapidly growing number of reports of a significant increase in the number of Covid-19 patients presenting with anosmia in the absence of other symptoms. This knowledge has been widely shared on medical discussion boards by surgeons from around the world managing a high incidence of cases.
Keep in contact with The Thaiger by following our
Facebook page
.
Australia shuts down border between 2 most populous states over Covid-19 fears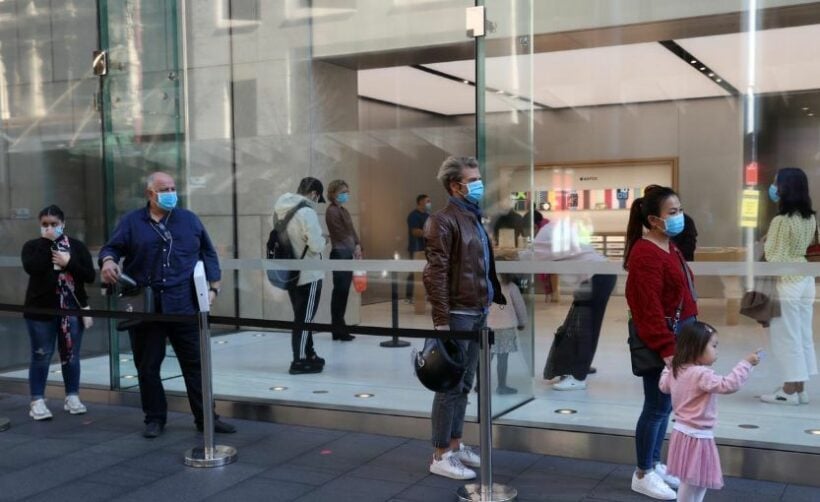 Australian officials are closing borders indefinitely starting from tomorrow for its two most populous states over Covid-19 fears, Victoria and New South Wales.
The move comes after authorities scramble to contain a coronavirus outbreak in the northern suburbs of the city of Melbourne, with some fearing that even these current containment measures may not work to stop the spread of the virus.
A resident in of the inner city suburb of Kensington, told Reuters… "Without a full Melbourne lockdown, I am not super confident this is going to be contained."
"I think people have very much forgotten about social distancing."
The decision marks the first time the border between Victoria and New South Wales has been shut in a century with the last closure occurring during the 1919 Spanish flu pandemic.
The number of Covid-19 cases in Melbourne, Victoria's capital, has spiked in recent days, with authorities implementing strict social-distancing orders in 30 suburbs while forcing nine public housing towers into complete lockdown.
New South Whales Police Commissioner Mick Fuller says he has requested military assistance to enforce the order.
"There will be aerial and other surveillance 24/7 right across the border."
The state reported 127 new Covid-19 infections overnight, its biggest one-day spike since the pandemic began-raising the alarm for as the Melbourne outbreak has caused many to panic. The country has reported an average of 109 cases daily over the past week, compared with an average of just 9 cases daily over the first week of June.
Australia has largely done well compared to other nations, reporting just under 8,500 cases of the Covid-19 virus. Currently, the US and Brazil rank at the top of the charts for the most reported coronavirus cases worldwide with both countries having an acceleration of new cases.
SOURCE: Reuters
Keep in contact with The Thaiger by following our
Facebook page
.
Dalai Lama releases musical album today on his 85th birthday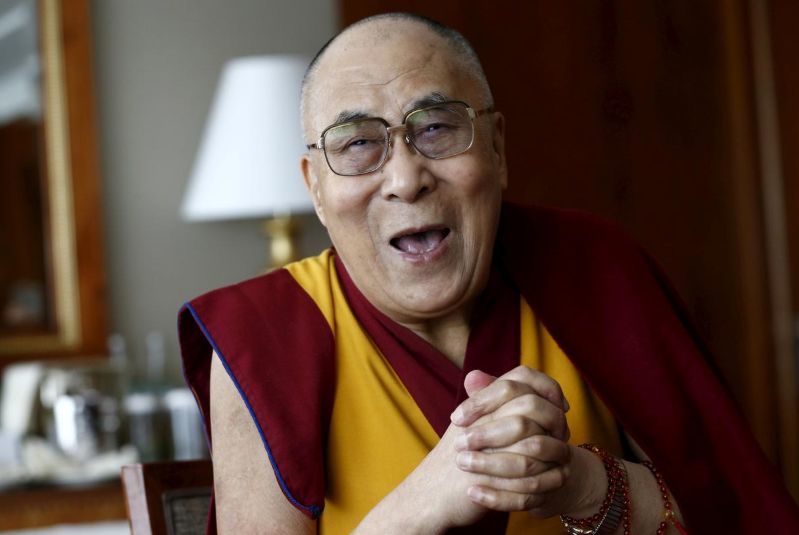 Today, as Buddhists worldwide observe Asalha Puja and Buddhist Lent Day, the Dalai Lama is also celebrating his 85th birthday by releasing an album full of mantras and teachings.
The album, titled "Inner World", starts off with the song "One Of My Favourite Prayers" and follows with reciting meditations and mantras featured with musical backgrounds. The record came about when musician Junelle Kunin, a student of the Dalai Lama from New Zealand, contacted him in 2015 with the idea – and much to her surprise, the exiled Tibetan spiritual leader said yes.
"I thought I'd have to try and convince him."
"That moment of recording him, my goodness I was shaking like a leaf before I went in there."
Kunin did the initial recordings at the Dalai Lama's residence in Dharamsala, India and then brought the recordings home where she, her husband other musicians produced the music for the tracks.
"It's an incredible honour. But it was unbelievably daunting like the trust and responsibility. It's immense," Abraham Kunin said.
The Dalai Lama says in a promotional video for the album that, "The very purpose of my life is to serve as much as I can."
SOURCE: Reuters
Keep in contact with The Thaiger by following our
Facebook page
.