Phuket Gazette World News: Aussies go to the polls; Obama rallies G20 support for Syria strikes; Iran wishes Israel Happy New Year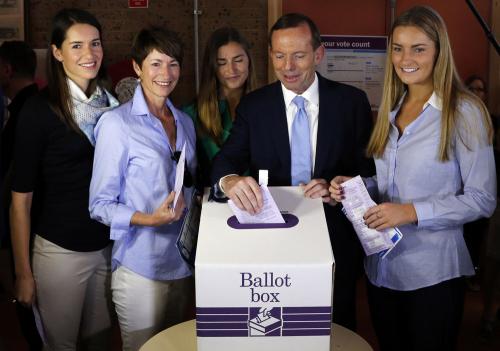 PHUKET MEDIA WATCH
– World news compiled by Gazette editors for Phuket's international community
Obama says most G20 leaders agree Assad behind chemical attack
Reuters / Phuket Gazette
PHUKET: Eleven nations condemned the August 21 chemical weapons attack in Syria on Friday and called for a strong international response, according to a statement issued by the White House.
"The evidence clearly points to the Syrian government being responsible for the attack, which is part of a pattern of chemical weapons use by the regime," said the statement, released as the G20 summit was ending.
It was signed by the leaders and representatives of Australia, Canada, France, Italy, Japan, South Korea, Saudi Arabia, Spain, Turkey, Britain and the United States. All but Spain are members of the G20.
The statement stopped short of calling for a military response.
"We call for a strong international response to this grave violation of the world's rules and conscience that will send a clear message that this kind of atrocity can never be repeated. Those who perpetrated these crimes must be held accountable," it said.
Bolivian anti-graft officer held on extortion charge in Miami
Reuters / Phuket Gazette
PHUKET: A senior Bolivian police official, accused of flying to Miami in late August to extort $30,000 from a prominent businessman seeking asylum in the United States, will remain in jail until a bond hearing next week, a judge ordered on Friday.
FBI agents arrested the deputy chief of Bolivia's police anti-corruption unit, Mario Fabricio Ormachea Aliaga, in a sting operation August 31 after meeting with Humberto Roca, the former president of AeroSur, once Bolivia's largest private airline.
Ormachea was identified in court documents as a police Colonel, although a top Bolivian police official denied he held that rank and said he had been dismissed from his job August 28.
The arrest could further damage already frosty U.S. relations with Bolivia's socialist president Evo Morales, only weeks after Bolivia accused Washington of trying to "kidnap" Morales when his plane was denied permission to fly over France and Portugal.
Morales is one of several leftist leaders in Latin America who have offered to grant asylum to former U.S. intelligence agency contractor Edward Snowden, who revealed secrets of surveillance programs. Russia granted Snowden asylum.
Ormachea is not the first Bolivian official to fall foul of the U.S. legal system. In 2011, Bolivia's former counter-narcotics chief, General Rene Sanabria, pleaded guilty to smuggling cocaine and was sentenced to 14 years in prison.
Roca fled Bolivia in 2010 saying he faced political persecution after prosecutors accused AeroSur of providing tickets to foreign mercenaries.
In December 2012 a Bolivian judge issued an arrest warrant for Roca for "illegal enrichment." Roca says the charges were politically motivated in an effort by Morales to stamp out competition to the state-owned airline.
In federal court in Miami on Friday, a judge granted a request by Ormachea's court-appointed lawyer to postpone his bond hearing until September 13. He is scheduled to be formally charged on September 17 and faces a possible five-year prison sentence.
His lawyer, Sowmya Bharathi, declined comment.
In a sworn affidavit, federal agents said that on August 29 Ormachea flew from Bolivia's capital La Paz to Miami to meet with Roca. After alerting the FBI, Roca met with Ormachea the following day. In a recorded meeting the Bolivian official "offered to dispose of the criminal charges…for a fee of $30,000," according to the affidavit.
Roca handed over $5,000 in marked bills as an initial payment. Police later arrested Ormachea and seized the $5,000 during a traffic stop.
"He told Roca that he came with the authority of Evo Morales and the vice president of Bolivia," said Roca's lawyer, Michael Diaz Jr. "He was told it was an authorized resolution of the case."
Bolivia's deputy police chief, General Juan Roberto Albarracin, told reporters that Ormachea was a "deserter" and that his U.S. trip had not been officially approved.
Albarracin also said Ormachea was not a Colonel, had been fired August 28 and was under investigation.
According to the arrest affidavit Ormachea stated "that he was not traveling in his official capacity."
Roca's lawyer, Diaz, said he has sent the FBI a copy of a government memo signed by Ormachea in May 2013 stating that he would be traveling to Miami to find Roca's bank accounts and assets.
In 2011 Roca sued Bolivia in U.S. court for illegal expropriation of his assets. AeroSur ceased operations in May facing debts of $300 million, including unpaid taxes and salaries.
Iranian New Year greetings leave Israelis perplexed, pleased
Reuters / Phuket Gazette
PHUKET: Israelis reacted with a mixture of pleasant surprise and wary scepticism on Friday to reports that the new Iranian president and his foreign minister had both issued greetings to mark the Jewish New Year.
Relations between the two countries have been dire for years, with Israel threatening to attack the Islamic Republic over fears it is planning to build nuclear weapons that could one day jeopardise the survival of the Jewish state.
Iran denies it wants an atomic bomb, but former President Mahmoud Ahmadinejad, who left office last month, regularly riled Israel by calling for the destruction of the "Zionist entity".
In a change of tone, his successor Hassan Rouhani and the new foreign minister, Javad Zarif, appeared to issue tweets in English wishing Jews a good Rosh Hashanah – the Jewish new year that is being celebrated this week. Iran has long declared an official respect for the Jewish faith while condemning Israel.
"Happy Rosh Hashanah," tweeted Zarif on a profile that notes his career as a diplomat, academic and "Uni of Denver alum".
The reported greetings came just as Israel was settling into a long holiday weekend and there was no official reaction.
Ordinary Israelis were torn about their meaning.
"Gosh I hadn't heard about that, but I think it's very nice of him," said Julia Blus, 25, who works at an amusement park at Manara Cliffs. Next to the Lebanese border, it overlooks hostile territory controlled by the Iranian-backed Hezbollah militia.
By contrast, Roni Benjamin, 66, a bank executive from Kfar Saba in central Israel, said: "It doesn't mean anything; I don't see any real change there … What (Rouhani) really needs to do is to understand that we are not his enemies."
Rouhani's election in June has encouraged speculation of a more conciliatory approach to foreign affairs from Tehran, though the president's power is heavily circumscribed by the clerical hierarchy and Israel's government remains very wary.
Denial
Confusing matters, Israeli news websites quoted an official in the Iranian president's office denying any New Year greetings had been sent and saying Rouhani's English-language Twitter account, used during his election campaign, was not active.
There was no denial from Zarif and the minister went further to push back on a comment that Iran denies the Nazi Holocaust: "Iran never denied it. The man who was perceived to be denying it is now gone," he t
— Phuket Gazette Editors
Keep in contact with The Thaiger by following our
Facebook page
.
Never miss out on future posts by
following The Thaiger
.


Find more SE Asian News courtesy of The Thaiger.

Broke? Find employment in Southeast Asia with JobCute Thailand. Rich? Invest in real estate across Asia with FazWaz Property Group. Even book medical procedures worldwide with MyMediTravel, all powered by DB Ventures.

International travel slow to take off, Covid-19 restrictions evolving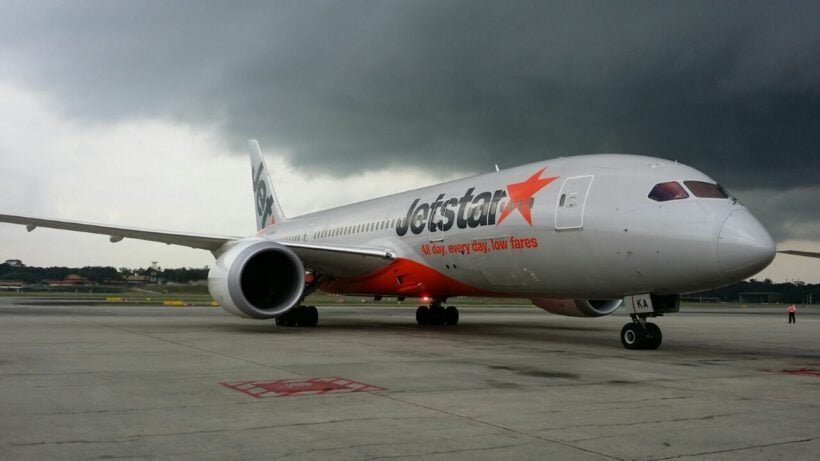 While Thailand is working on safely, and slowly, reopening its borders to foreign tourists after a 7 month border closure, other countries are also adapting to new, pandemic-induced, travel measures and restrictions. Now some are slowly lifting restrictions and resuming flights, while some remain grounded. What's happening in your part of the world?
In all cases, check your local travel restrictions and quarantine requirements, if any. And if you leave a country, what paperwork or restrictions will await you when you return? Don't book any flights until you've done your homework.
Australia
Qantas Airlines flights from Australia to the US will continue to be grounded until at least January 31, 2021 which includes the destinations New York, Los Angeles, San Francisco and Honolulu. The airline will also continue to ground flights to Japan, including Tokyo, Osaka and Sapporo.
Singapore
Jetstar Asia, based in Singapore, will resume flights to major destinations in Southeast Asia with flights to Bangkok starting next month. Since flights are always changing due to uncertainties and travel restrictions, flights to select Southeast Asia cities are only being offered from October 25 to November 15. JetStar will then review flights again. Destinations include Clark in the Philippines, Jakarta in Indonesia as well as Kuala Lumpur and Penang in Malaysia.
Hong Kong
Hong Kong and Singapore have agreed on a travel bubble schemed that will allow Hong Kong nationals and Singapore nationals to travel between the 2 countries without going through Covid-19 tests or quarantine periods. But the countries have not announced when the scheme will begin.
Maldives
All incoming tourists and short-term visitors must have a certificate declaring negative Covid-19 test result issued 96 hours before arrival, extending the window from the previous 72 hours.
SOURCE: TTR Weekly
Catch up with the latest daily "Thailand News Today" here on The Thaiger.
Keep in contact with The Thaiger by following our
Facebook page
.
Never miss out on future posts by
following The Thaiger
.
Covid19 – US infections "balloon", world case total surpasses 40 million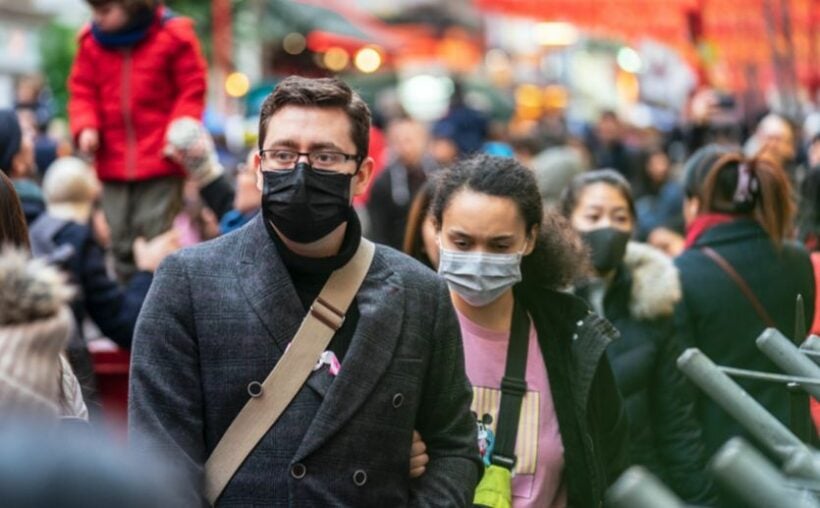 "We were really hoping to crater the cases in preparation for a bad winter. We've done basically the opposite."
New Covid-19 cases are again surging in many countries. Globally, the number of infected people exceeded 40 million as of last night with new infections starting to accelerate again. Today the total number of confirmed cases around the world is 40,323,461. The number of total deaths remains at 1,118,826 and recovered patients at 30,135,040 (as of 4pm Thai time).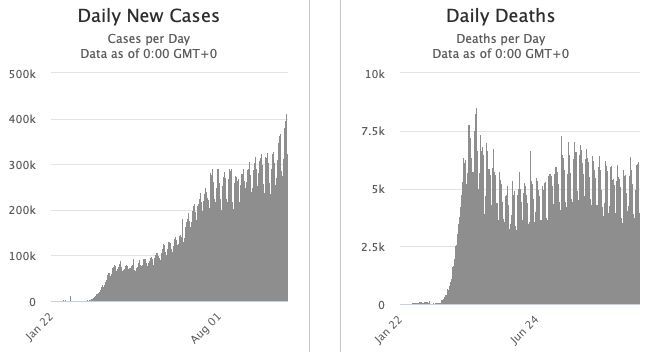 Notably, the death rate from Covid-19 is not rising as treatment for complicated cases continues to rapidly improve. The US, India, Russia, Brazil, the rest of South America, and parts of Europe and the UK, are the current 'hot spots' (below).
Regionally, the surge of cases in Myanmar is causing headaches for Thai border officials in the north west of the country. The Governor of Tak decided to close the border checkpoints this morning. But the 2,000 kilometre long land border between Thailand and Myanmar has many unofficial "Natural" crossing points.
In the US, the nation's top infectious disease doctor, Dr. Anthony Fauci, director of the National Institute of Allergy and Infectious Diseases, says following public health measures is the way out of the crisis that has hobbled the economy, claimed thousands of lives and sickened millions.
"The predicted fall surge is here, and rising cases across the US appear to bear that out."
The US is averaging more than 55,000 new cases a day, and 10 states reported their highest single-day cases counts last Friday. As of this morning, US time, there were more than 8.5 million cases and 219,674 coronavirus deaths, according to Worldometers.info
"The Covid-19 crisis would have to be 'really, really bad' to implement a national lockdown. Despite the climbing totals, a nationwide lockdown is not the way forward unless the pandemic gets "really, really bad."
Tara Smith, a professor of epidemiology at Kent State University says the worst fears of rising cases, leading into winter, are being realised.
"We were really hoping to crater the cases in preparation for a bad winter. We've done basically the opposite."
After hitting an all-time high in July, cases did drop significantly, but the US never reached a level where the public health system could truly get a handle on the outbreak or describe it as 'contained'.
Now infections are on the rise again, driven by ballooning outbreaks across the country's interior, especially in the Midwest, the Great Plains and the West.
Contributing to the rise is the return of students to schools and campuses across the country, puzzling resistance to social distancing and mask wearing recommendations, and more people spending time in restaurants and other indoor settings as the weather starts to cool down.
SOURCE: worldometers.info | nor.org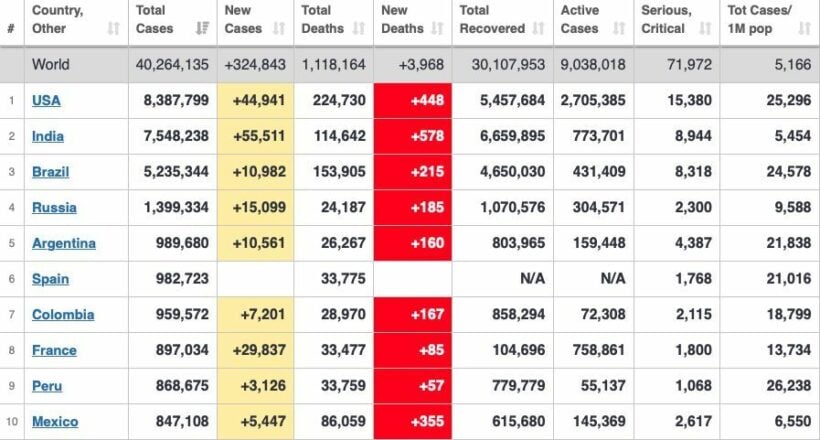 TABLE: worldometers.com
Keep in contact with The Thaiger by following our
Facebook page
.
Never miss out on future posts by
following The Thaiger
.
2 Covid vaccine trials halted in phase 3 over safety concerns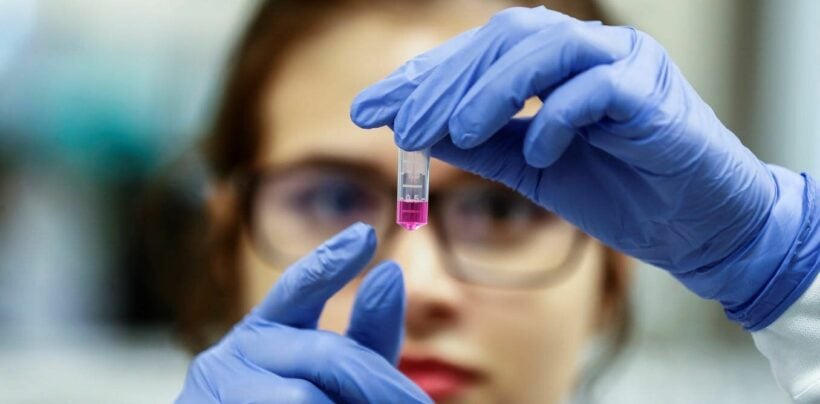 After Johnson & Johnson paused phase 3 of its Covid vaccine trials due to safety concerns, a second pharmaceutical company has followed suit. Eli Lilly has halted phase 3 trials of a lab-produced antibody treatment, 24 hours after the Johnson & Johnson decision. The Bangkok Post reports that an unspecified incident led Eli Lilly to call a temporary halt to the trials. The day before, Johnson & Johnson paused its phase 3 trials after a participant fell ill. A spokesperson for J&J says the hiatus is temporary.
The 2 delays follow a similar incident with phase 3 trials of a vaccine being jointly worked on by Oxford University and Astra Zeneca, which was briefly delayed last month due to an unexplained illness in one participant. Trials of that vaccine have now resumed globally, with the exception of the US, for reasons unknown. Such snags are par for the course in the final phase testing of vaccine development, particularly as the number of participants is increased significantly to see if very rare side-effects are presented.
A spokesperson for Eli Lilly says the company backs the Data Safety and Monitoring Board in calling a temporary halt to phase 3 trials.
"Lilly is supportive of the decision by the independent DSMB to cautiously ensure the safety of the patients participating in this study."
Eli Lilly's trial began in August, aimed at recruiting 10,000 participants, across 50 sites, including the US, Denmark and Singapore, using a lab-produced antibody treatment, similar to that developed by Regeneron and used to treat US President Donald Trump recently. Eli Lilly has not given any further information about the safety concern which has paused phase 3.
Meanwhile, a J&J spokesman says such breaks are to be expected in large-scale trials and that reported illnesses or side-effects may be unrelated to the vaccine.
"It's not at all unusual for unexpected illnesses in large studies over their duration. In some cases, serious adverse events may have something or nothing to do with the drug or vaccine being investigated."
SOURCE: Bangkok Post
Keep in contact with The Thaiger by following our
Facebook page
.
Never miss out on future posts by
following The Thaiger
.