World
Phuket Gazette: Teacher shot by student; U.S. soldiers killed by Afghan soldier; Blogger Andrew Breitbart dies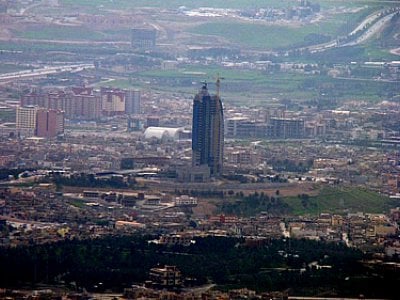 – World news compiled by Gazette editors for Phuket's international community
U.S. teacher shot dead by student in Iraq
PHUKET (News Wires): An American teacher who worked at a Christian school in northern Iraq was shot dead by a student on Thursday, according to media reports. The student then killed himself.
Jeremiah Small, of Cosmopolis, Grays Harbor County, located in the state of Washington, was killed by a student at the English-speaking Medes School, located in Sulaymaniyah, in Iraq's Kurdistan region, the Seattle Times reported.
The shooter was identified as 18-year-old Biyar Sardar al Talabani who killed Small before shooting himself. The student later succumbed to the gunshot injury at a local hospital.
The motive behind the killing remains unclear, as Iraq's Kurdish Region, which is located northeast of Baghdad, the country's capital, has been a relatively peaceful region with little terrorist activity compared to other areas.
Two U.S. soldiers killed by Afghan gunmen
PHUKET (News Wires): Two American service members were shot dead Thursday by two Afghan gunmen, at least one of them an Afghan National Army (ANA) soldier, at a joint base in southern Afghanistan, officials said. The attackers were also killed.
The incident happened on late Thursday morning when two individuals, one of them an Afghan soldier and another in civilian clothing, opened fire at NATO-led International Security Assistance Force (ISAF) soldiers at a joint base in Kandahar, the capital of the province which carries the same name.
As a result of the shooting attack, two U.S. soldiers were killed while a third U.S. service member was injured, although his or her condition was not immediately released. Security forces quickly returned fire, killing both assailants at the scene.
Taliban spokesman Qari Yousuf Ahmadi claimed responsibility for the attack and identified the Afghan soldier as Abd-ur-Rahman. "An Islam-loving Afghan soldier, out of true spirit of faith, shot and killed two American troops and wounded another," he said. "The U.S. invaders were killed in retaliation for [the] burning of the copies of Holy Quran by the American occupation forces [at] Bagram Airbase a couple of days ago, triggering a fierce widespread protest across the country."
U.S. troops have been accused of burning Qurans at the Bagram Airbase, triggering a series of violent protests across Afghanistan which have left dozens of people killed. Four U.S. soldiers were previously killed in attacks which were claimed to be retaliation attacks, forcing ISAF to recall all military advisers from Afghan ministries.
Thursday's deaths raise the number of coalition troops killed in Afghanistan so far this year to 60, according to official figures. A total of 566 ISAF troops were killed in Afghanistan in 2011, down from 711 fatalities in 2010.
Conservative blogger Andrew Breitbart dies at 43
PHUKET (News Wires): Conservative blogger
Andrew Breitbart
, whose websites targeted Democratic politicians and were influential in the rise of the Tea Party, died unexpectedly in Los Angeles on Thursday. He was 43.
Breitbart was walking near his home in Los Angeles on early Thursday morning when he suddenly collapsed. He was rushed to UCLA Medical Center where he was pronounced dead at 12:19 a.m. local time, according to Los Angeles County Coroner spokesman Ed Winter. An autopsy was planned for yesterday.
Breitbart.com editor-in-chief Joel Pollak said Breitbart died of natural causes, but gave no other details. "We have lost a husband, a father, a son, a brother, a dear friend, a patriot and a happy warrior," he said in a brief statement. "Andrew lived boldly, so that we more timid souls would dare to live freely and fully, and fight for the fragile liberty he showed us how to love."
The influential voice in Republican politics served as an editor for the 'Drudge Report' website and helped Arianna Huffington launch 'The Huffington Post'. But Breitbart is best known for launching Breitbart.com in 2005 and other sites such as Breitbart.tv, Big Government and Big Journalism.
Last year, Breitbart re-published a photo on Big Journalism which Democratic U.S. Congressman Anthony Weiner had accidentally posted to his public Twitter account. The photo, which was addressed to a female college student and was quickly deleted from Weiner's Twitter account, showed the politician's erect penis concealed by boxer briefs.
Breitbart covered the incident extensively until mainstream media picked it up several days later, after which Weiner gave a series of bizarre interviews in which he denied sending the photo and suggested that someone hacked his account. Breitbart then obtained and published a shirtless picture of Weiner which forced the Congressman to admit that he had engaged in inappropriate conversations with women online. He later resigned.
And in July 2010, Breitbart received a storm of criticism after publishing two short videos which appeared to show Shirley Sherrod, Georgia State Director of Rural Development for the U.S. Department of Agriculture, making racist remarks. Senior U.S. government officials quickly forced her to resign, but a review of the unedited video proved that Sherrod's remarks were taken out of context.
Prior to that, in late 2009, Breitbart was involved in a series of videos which purported to show encounters between a young couple and workers at the Association of Community Organizations for Reform Now (ACORN). The videos appeared to show how ACORN workers advised the couple in how to hide prostitution activities and avoid taxes, but a criminal investigation later found that the videos were heavily edited.
— Phuket Gazette Editors