World
Huge oil reserve found at Gatwick, near London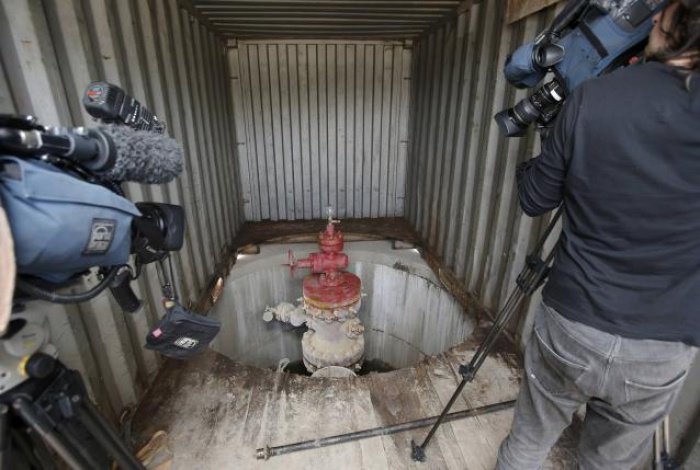 PHUKET MEDIA WATCH
– World news selected by Gazette editors for Phuket's international community
Huge oil reserve found at Gatwick, near London
Reuters / Phuket Gazette
PHUKET: A small British oil producer said it had discovered a possible world class oil resource in the countryside to the south of London that could contain billions of barrels of oil.
The London-listed oil explorer UK Oil & Gas Investments (UKOG) said on Thursday up to 100 billion barrels of oil could lie below the green fields around Gatwick Airport, however it cautioned that only a fraction of that could be recovered.
The news sent shares in the small firm up 200 percent and prompted the national press to dub the area "Britain's Dallas". Oil industry analysts struck a note of caution however.
"We think we've found a very significant discovery here, probably the largest [onshore in the UK] in the last 30 years, and we think it has national significance," UKOG Chief Executive Stephen Sanderson told the BBC.
Britain has for decades relied on the North Sea for its oil needs, particularly during the 1980s when Margaret Thatcher's government reaped the rewards of booming output and high prices. But output there has started to fade since the turn of the century.
UKOG's oil find is located in Britain's southern Weald Basin, a largely rural area near the airport which lies adjacent to Europe's largest onshore oil field, located at Wytch Farm.
A government-commissioned report said last year the Weald Basin also holds 8.57 billion barrels of shale oil, a type of oil trapped in underground rock which is different to the oil explored for by UKOG.
UKOG said in a statement to the stock exchange that an independent report estimated some 158 million barrels per square mile could be lying below its Horse Hill-1 well just north of Britain's second-largest airport, much more than first thought.
Of the overall forecast 100 billion barrels, Sanderson said he believed between 5 and 15 percent could be recovered, meaning that by 2030 the Weald area could contribute between 10 and 30 percent of the country's oil needs, he said.
In comparison, Kuwait's proved reserves amount to 101.5 billion barrels, according to BP's annual statistics, while Britain has extracted 45 billion barrels from the North Sea since the 1970s.
"Although the numbers sound good, this discovery is unlikely to prove a significant tonic for the UK energy industry," said Mike Jakeman, global commodities analyst at the Economist Intelligence Unit.
He said oil from the well was probably too expensive to produce at a time when weak Brent crude prices mean companies are favoring projects with lower costs.
UKOG is the main investor in the Horse Hill project, while other stakeholders include Stellar Resources, Solo Oil and Alba Mineral Resources.
— Phuket Gazette Editors