SUNDAY MORNING NEWS BRIEFING – All your local news in 3 minutes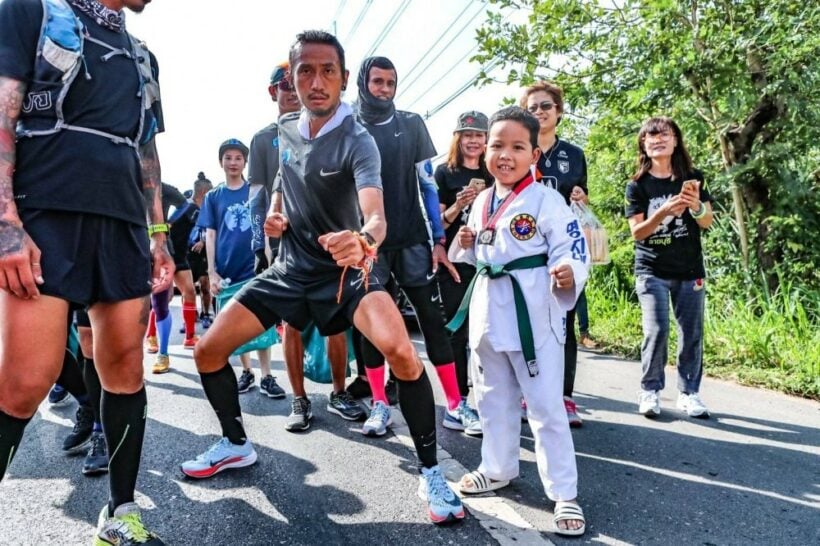 One more sleep until Santa comes down the chimney. Not there are many chimneys in Phuket – perhaps leave the back door open instead. A final decision on the Thepa Coal Plant seems to be dragging on, a Chinese tourist drowned only an hour after arriving on the island, BKK police have seized 72 modified motorbikes and Toon's close to the finish line. All in today's Sunday news briefs. Here we go…
Power decision by March next year
It is necessary for more power generating plants to be built in the South of Thailand and the Energy Ministry will have to decide the locations of the plants and the types of fuel to be used with them in three months… this from the Thai Energy Minister.
Khun Siri says he's instructed the Electricity Generating Authority of Thailand to review the locations of power plants to be built in the South and the types of fuel to be used with them before March 31, 2018.
The Energy Minister's comment came as environmentalist and some Songkhla residents continue to protest, for and against, EGAT's coal-fired power plant in Songkhla's Thepha district.
EGAT's governor says the South Region has an urgent need for about 600 megawatts extra power supply in the next few years and is also looking at options from renewable energy sources.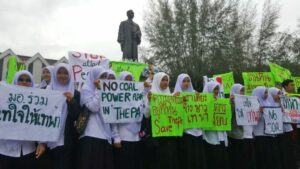 Chinese tourist dies just an hour after arriving on the island
A Chinese tourist drowned at Patong Beach yesterday while waiting to check into his hotel.
Police say 26 year old An Huifeng drowned shortly after he and his girlfriend went into the water while they were waiting to check in. Police learned from the girlfriend that the two arrived in Phuket only an hour before as they were not scheduled to check into the Sri Boutique Hotel until noon. They planned to stay in the Patong hotel for two days, move to a Karon beach hotel for another two days and then fly to Chiang Mai. The man's family has been notified.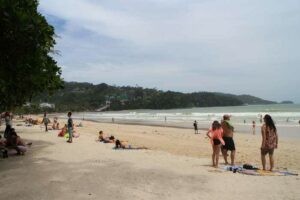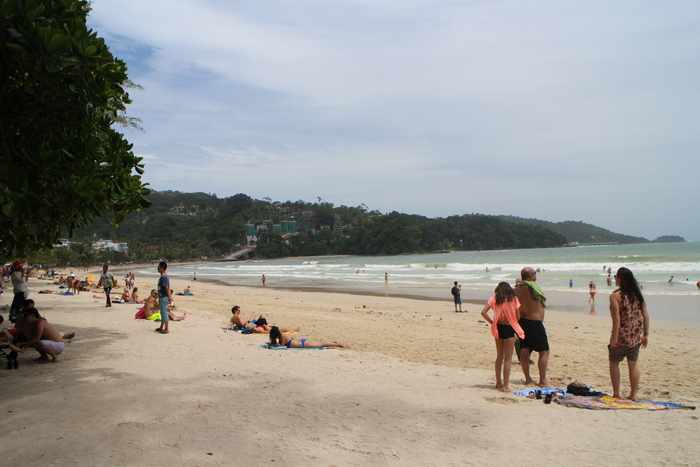 BKK police seize hotted-up motorbikes
Bangkok police rounded up 95 teens and seized 72 motorcycles on suspicion that they were preparing to race on the city's roads.
Metropolitan Police Bureau dispatched 400 police to set up road checkpoints and stopped and checked motorcycles and the teenagers on them. The 72 motorcycles were found to have been illegally modified for road racing. The riders and the passengers were arrested. One of the arrested teens was found to have seven methamphetamine pills and three others tested positive for drug use.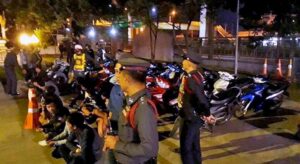 Arson suspected in the destruction of fishing boats
Six Vietnamese trawlers anchored at Songkhla lake pending a court trial were destroyed by a predawn fire in what local police suspect was deliberately lit.
The vessels were among a hundred fishing boats forfeited for allegedly entering Thai territorial waters illegally. Six boats were engulfed in fire early on Wednesday.
Police later found evidence of fire accelerators and suspect arson was a possible cause. Investigators said all the boat engines were missing as well as some important equipment which cost over a million baht for one vessel.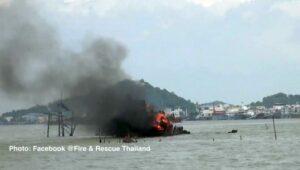 Curbing rubber exports to address price drop
Thailand will begin to curb exports of natural rubber next month in a bid to address declining global prices. The cut is in response to the decision of the International Tripartite Rubber Council (ITRC), consisting of Thailand, Indonesia and Malaysia, at the meeting in Thailand's northern capital of Chiang Mai to restrict exports of natural rubber for a specific timeframe with the objective of addressing the current decline in natural rubber prices.
The meeting decided that, beginning January next year, Thailand will lower export of natural rubber by 230,000 tonnes, Indonesia 95,000 tonnes and Malaysia 20,000 tonnes.
The three countries produce nearly 70 percent of the world's natural rubber.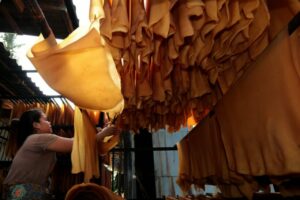 Toon approaches the finish line
With injuries in his left shoulder, rocking runner Artiwara 'Toon' Kongmalai ended his 53rd day pounding the pavement in Chiang Rai's Phan district as donations hit 985 million baht. The epic 2,191 kilometre run from Yala in the south will finish tomorrow in Chiang Rai's Mae Sai. The run has been raising money for 11 state hospitals and drawn approval from HM The King, PM Prayut and millions on social media.
Yesterday Toon was named as Thailand's most Admirable Person for 2017 in a poll by Bangkok University, beating the country's Prime Minister with 85 percent of the vote, compared to only 11 percent for the General.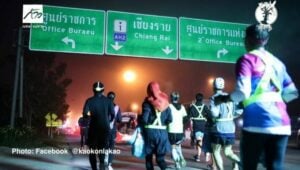 Keep in contact with The Thaiger by following our
Facebook page
.
Never miss out on future posts by
following The Thaiger
.
Thai Airways to resume flights from Bangkok to Chiang Mai and Phuket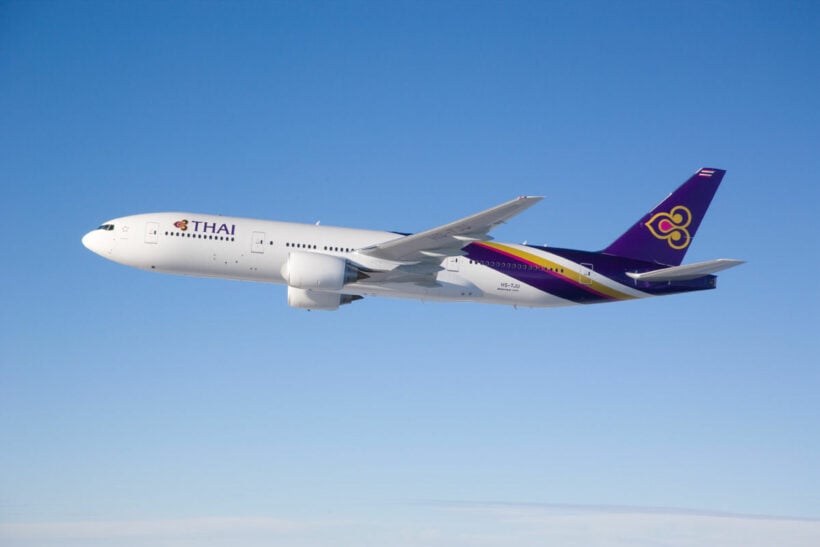 After nearly 9 months on the ground due to the coronavirus pandemic, along with problems balancing their accounts, Thai Airways will resume flights between Bangkok and Chiang Mai as well as Bangkok and Phuket later this month. The flights will start back up on Christmas day.
Flights from Bangkok to the 2 key tourist provinces have been grounded since April 1. Starting December 25, the airline will run 3 flights a week on both routes. A source told the Bangkok Post that the new schedules will run until at least February 28.
Thai Lion Air, Thai Air Asia, Nok Air, Thai Smile, VietJet Air and Bangkok Airways have returned to the domestic skies since July and slowly adding frequency to their routes.
In addition to resuming the domestic flights, the Thai Airways is relaunching some international flights from January 1 to March 27 including weekly flights to Frankfurt, London, Copenhagen, Sydney, Seoul, Manila, Taipei and Osaka. Flights from Bangkok to Tokyo will be available 3 times a week and flights from Bangkok to Hong Kong will be available every day.
Thai Airways has been tackling bankruptcy throughout the lockdown and trying to make up for more than 300 billion baht in losses. Since many flights were suspended due to travel restrictions, Thai Airways has tried to make money by business ventures on the ground, like a pop-up restaurant serving in-flight meals and selling off unwanted equipment from their warehouse. There also disposing of much of their older fleet, including all of their Boring 747-400s.
SOURCE: Bangkok Post
Catch up with the latest daily "Thailand News Today" here on The Thaiger.
Keep in contact with The Thaiger by following our
Facebook page
.
Never miss out on future posts by
following The Thaiger
.
2 more cases identified in the northern Thailand Covid-19 mini outbreak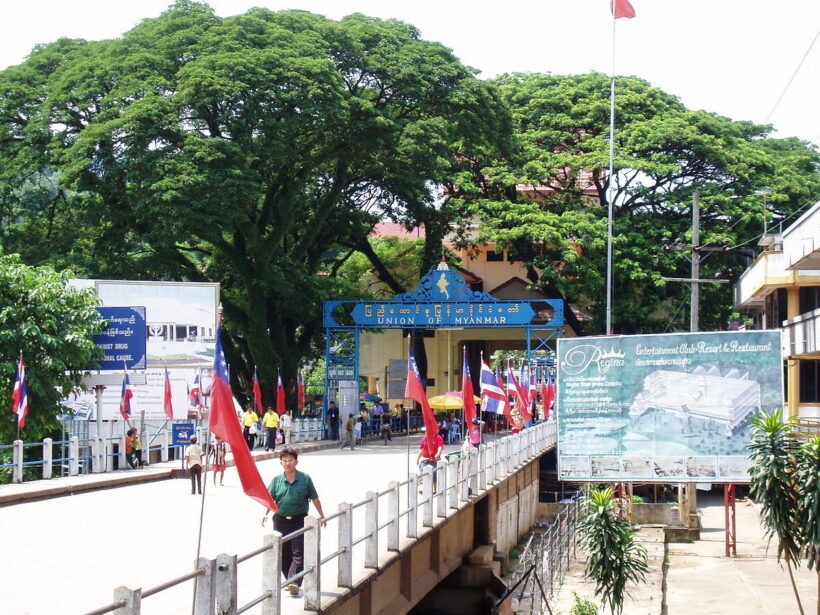 2 more people have been confirmed as infected with Covid-19in the current mini-outbreak in Northern Thailand. In this case both women had crossed the Thai/Myanmar border and worked at the same bar in Myanmar as the original patient, feared to be a potential super-spreader. The 29 year old is now being treated at a hospital in Chiang Mai.
Chiang Rai public health officials report that the women, aged 23 and 26, illegally crossed the Burmese border at Mae Sai district, Chiang Rai, from Tachileik, a border town on the Burmese side of the border, last Thursday night.
All 3 went to work in Tachileik last month, but returned to Thailand after Burmese health authorities imposed a curfew from midnight to 4am. There has been between 1,300 and 1,700 cases announced each day over the past week in Myanmar.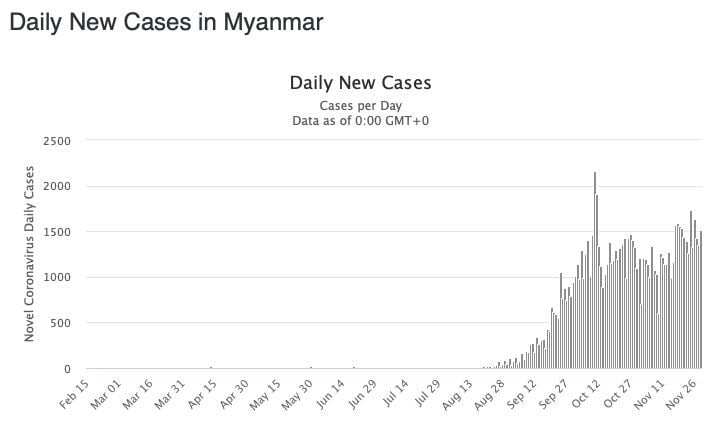 Thai public health officials say the new cases in Chiang Rai didn't visit other public places, but stayed in a local hotel and ordered in food on delivery apps.
"We are less worried about the situation in Chiang Rai because they did not go out," he said.
One of Patient Zero's friends, the 26 year old, decided to get tested on Saturday after the news of her friend's positive test result. Authorities then ordered her 23 year old friend to have a test as well. Both tested positive to Covid-19. Another 4 people have since been identified as "high risk" and are all being tested today. When added to the food delivery and hotel staff, the amount of people considered "at risk" could be up to 30.
Meanwhile, the Pattaya Mail is reporting that 2 of the women were arrested in Mae Sai and another 2 were arrested on a bus headed to Pattaya, via Bangkok.
Authorities say they will ramp up the border patrols but expect to see more infections coming from the original case in the next few days. Thailand's border with Myanmar is more than 2,000 kilometres long, mostly inaccessible mountainous or forest terrain.
SOURCE: Bangkok Post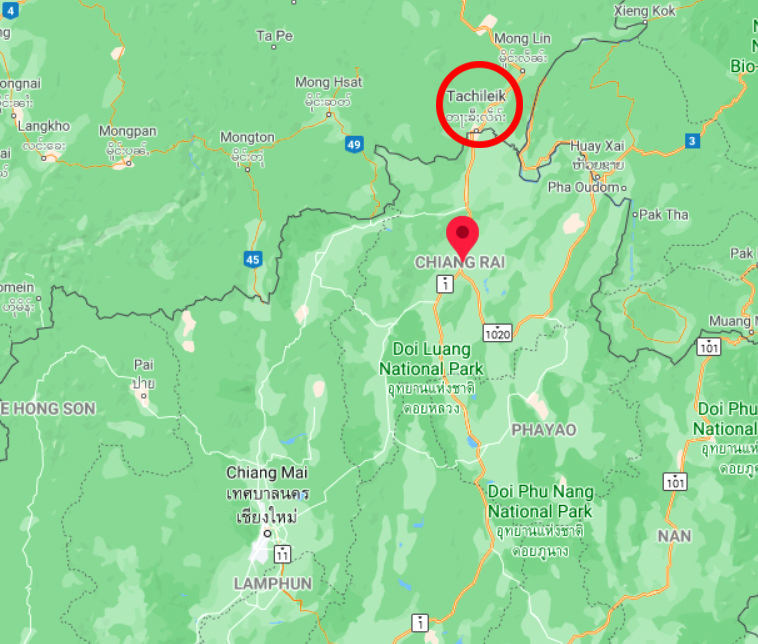 Keep in contact with The Thaiger by following our
Facebook page
.
Never miss out on future posts by
following The Thaiger
.
Thai woman tests positive for Covid in Chiang Mai, 72 people found to be in close contact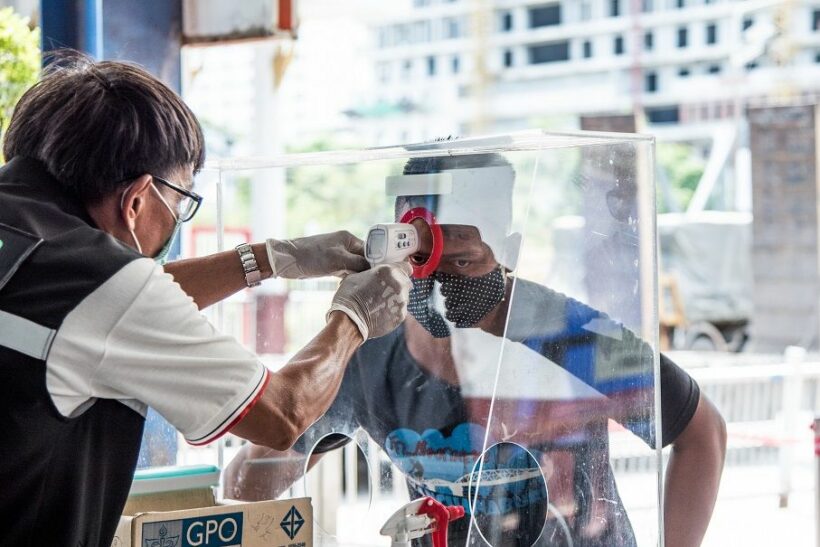 A 29 year old female Thai returnee from Myanmar has tested positive for Covid in Chiang Mai, after visiting the hospital with flu-like symptoms. She was the only local case reported, out of 5 other positive tests, with officials saying she is believed to have contracted the virus in Myanmar. The positive test on November 27, came after she was out and about, with authorities saying 326 people are suspected of coming in contact with the woman. The woman reportedly visited a mall to eat Japanese shabu, watched a movie, visited a karaoke bar, and used public transportation before her positive diagnosis.
Of those suspected 326 people who came in contact with the woman, 105 were deemed at high risk of infection with 149 deemed at low risk. Officials said 72 people were in close contact with her. The mall operator says those who were found to be in contact with the woman will proceed to a 14 day quarantine period.
The woman reportedly came down with symptoms on November 23 and went to the Nakornping Hospital the next day to be checked out. Now, the Chiang Mai governor has ordered all affected venues to be disinfected, including the Central Festival Chiangmai mall, which closed at 4 pm for a "big cleaning" yesterday.
Officials from the Disease Control Department have provided the woman's whereabouts at a briefing on Saturday as part of the contact-tracing exercise. Sopon Liamsirithavorn, director of the Communicable Diseases Division, has presented a timeline of her movements:
From October 24 to November 23, the woman was in Myanmar. On November 23, she developed a fever, watery diarrhea, and lost her sense of smell.
On November 24, she still had a fever and developed a cough and a headache. Around 5 am on that day, she travelled from Myanmar to the Mae Sai district of Chiang Rai by public van.
Around 11 am on November 24, she left Chiang Rai for Chiang Mai by bus.
At 2.51 pm the same day, the woman arrived at her condominium in a Grab car. That night, she used another Grab car to visit a karaoke bar in the Santitham area with two friends. They smoked a cigarette and shared it.
On November 25, she stayed overnight at a condominium with one of the friends who had returned from the entertainment venue around 2 am. Two other friends who lived in the room opposite came to the room to drink alcohol.
About noon on November 25, the woman left the condominium in another Grab car. She arrived at her condo building at around 1 pm.
Between 3.30 pm and 8.30 pm, she used another Grab car to visit a shopping mall and watched a movie there, had meals, and went shopping. She wore a face mask most of the time. She later used another Grab car to return to her condominium.
On November 26, the woman took a Grab car to a private hospital in Chiang Mai for a medical check-up around 3.30 pm after she lost her sense of smell, had watery diarrhea, and a body temperature of 36.9 celsius. She underwent a Covid-19 test.
Around 10pm, she was sent to Nakornping Hospital for another Covid-19 test. On November 27, the tests turned out positive.
A full announcement is set to be made by the Chiang Mai governor and Thai public health authorities when more information has been confirmed.
SOURCE: Bangkok Post | Reuters
Keep in contact with The Thaiger by following our
Facebook page
.
Never miss out on future posts by
following The Thaiger
.