Officers demand 5 million baht bribe, hundreds riot – VIDEO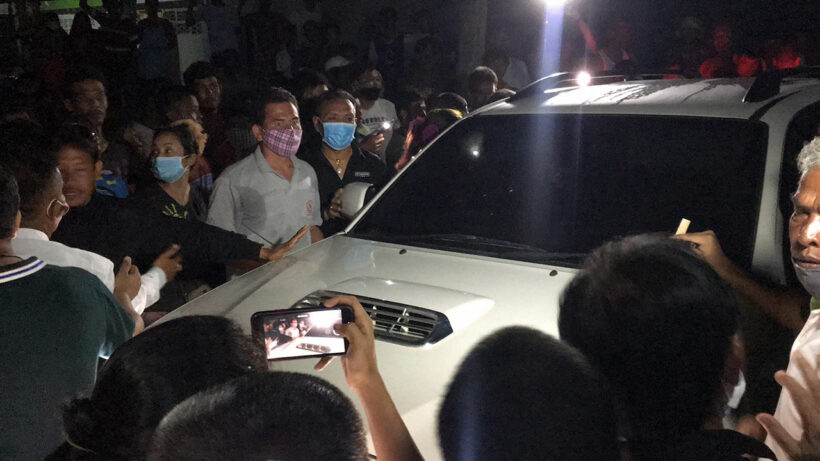 All claiming to be police officers, 3 men in Southern Thailand tried to extort a man for 5 million baht so he could avoid arrest. Somehow hundreds of villagers in Surat Thani got involved and surrounded the policeman's Toyota Fortuner, according to Thai media. A video from Thai PBS shows villagers rocking the vehicle back and forth, and the rear window smashed.
Going back a bit, the 'officers' confronted the man when he was purchasing 500,000 baht worth of shellfish from local fishermen. The man explained that he was allowed to catch and sell the shellfish, but the officer, who Thai media report as part of the Surat Thani Police Division, still demanded 5 million baht. It's unclear if the other 2 men were police officers.
When villagers heard about the outrageously high bribe, they formed a riot around the police vehicle. An officer from the Kanchanadit District Police Station got involved, but let the car drive off.
Score: Police 0 – Surat Thani community 1.
Recently, 6 policemen at the Klong Dan and Bang Phli police stations were accused of extortion and assault.
SOURCES: Thai Residents | Bangkok Post
Keep in contact with The Thaiger by following our
Facebook page
.
Surat Thani police extortion case – police chief promises swift and thorough investigation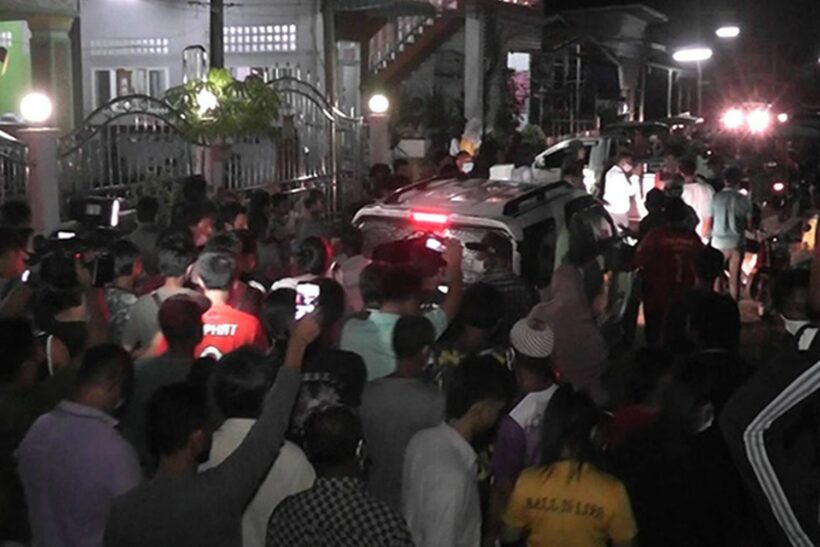 Police in the southern Surat Thani province have been ordered to speed up their internal investigation into allegations that 3 of their officers demanded 5 million baht from a trader to drop charges relating to the purchase of seafood from local fishermen. The report will be submitted to the National Anti-Corruption Commission. A spokesman said today that the investigation is being headed the deputy provincial police commander .
"The panel has been instructed to be thorough and without compromise. Their report will be submitted to the NACC as soon as possible. The probe will be sped up. It will take 3 or 4 days to complete.''
Provincial Police Region 8 has also set up a separate disciplinary panel to investigate the 3 officers, who will be transferred to the police regional office in Phuket.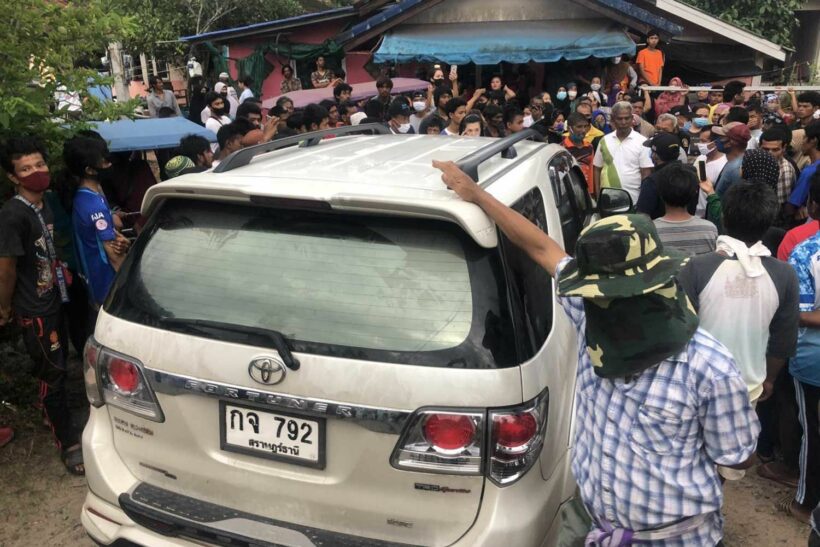 On Wednesday, about 200 angry fishermen from Surat Thani's Kanchanadit district surrounded a police car and rioted after they heard that the 3 officers had tried to extort money from the trader, Anucha Binmusa.
Police reinforcements were sent to the scene to negotiate with the hundreds of locals who turned up to add their support to the trader and vent their anger at the police attempt to extort money. They later dispersed.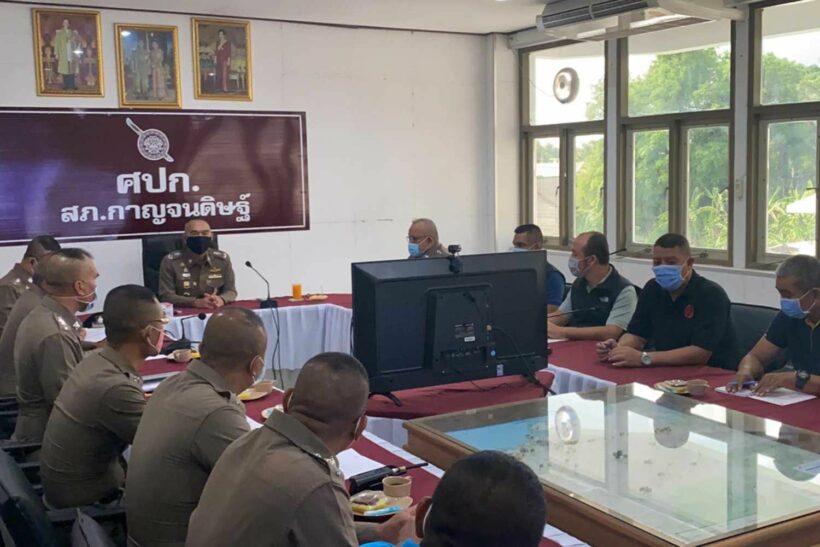 46 year old Anucha, the cockle trader, later filed an official complaint with local police against the 3 officers, accusing them of demanding money in exchange for dropping charges over the purchase of baby cockles, which they claimed were harvested illegally. Anucha says the cockles were harvested by local fishermen from the Tapi River.
The three officers had seized 23 sacks containing 700 kilograms of baby cockles valued around 500,000 baht.
SOURCE: Bangkok Post
Keep in contact with The Thaiger by following our
Facebook page
.
19 kilograms of crystal meth, valued around 10 million baht, seized on Thai train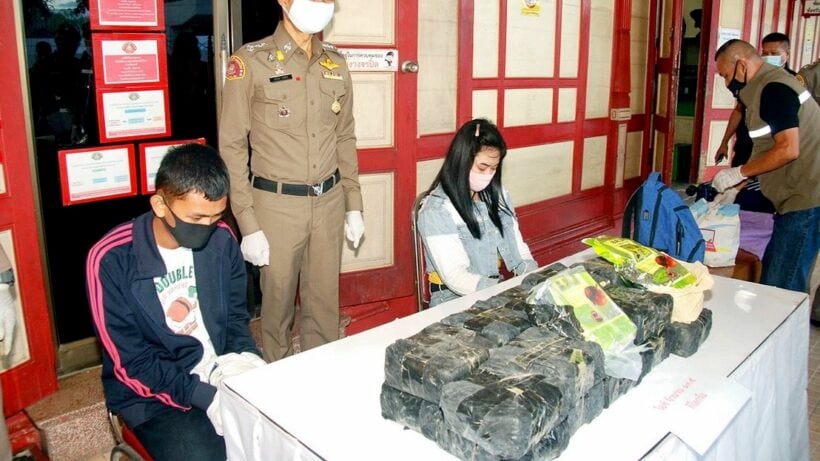 2 people are in custody and 19 kilograms of crystal methamphetamine or "ya ice" has been seized after it was discovered in their bags on an express train from Bangkok to the southern province of Nakhon Si Thammarat last night. 22 year old Ekkapong Kaewsa, of Bangkok, and his female companion 23 year old Methanee Suparb from Si Sa Ket, were arrested by railway police as the train was approaching Hua Hin station about 6pm.
The railway police commander said the arrests followed a tip that couriers would be carrying illicit drugs on special express train 9085 from Bang Sue station in Bangkok to Nakhon Si Thammarat. Railway police were assigned to all carriages. As the train approached Hua Hin, officers noticed 2 passengers acting suspiciously. They approached and demanded to search the couple's bags. Inside, they police found 19 plastic wrapped packages, each of which was found to contain a kilogram of crystal meth. The drugs are estimated to have a street value of about 10 million baht, according to police.
Ekkapong reportedly confessed to having smuggled drugs by train on several occasions. He said he had asked Methanee, a waitress, to accompany him on the trip to deliver the drugs to Nakhon Si Thammarat. He says he was paid 100,000 baht to make the delivery.
Police are expanding the investigation to find others involved and the source of the drugs.
SOURCE: Bangkok Post
Keep in contact with The Thaiger by following our
Facebook page
.
Last Covid-19 patient in Songklanagarind hospital sent home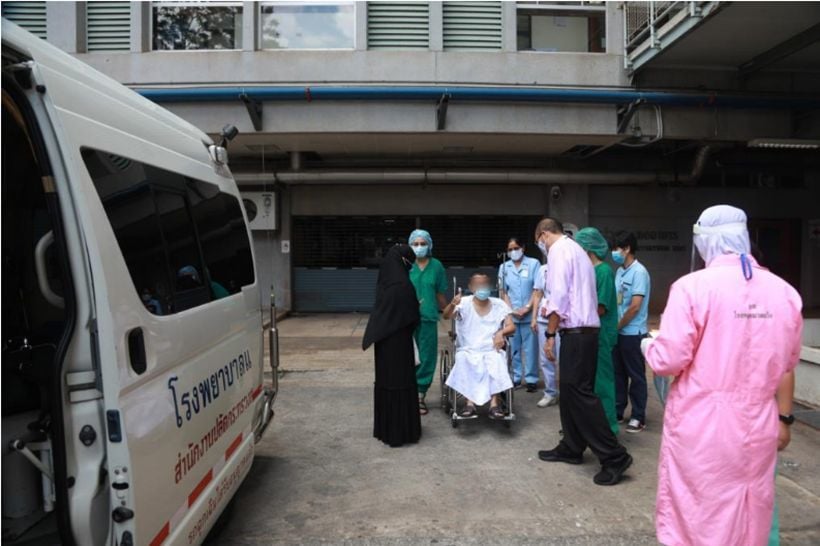 A hospital on the front lines fighting Covid-19 in the Hat Yai district of the southern province of Songkhla has released its last remaining Covid-19 patient. The patient was sent home yesterday, after making a full recovery.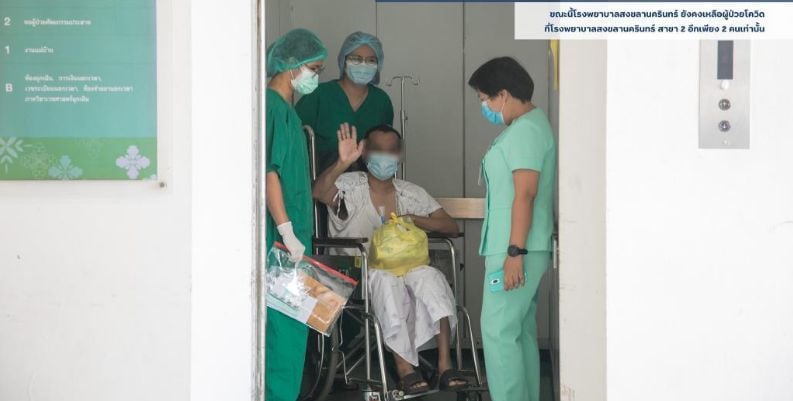 According to the staff at Songklanagarind Hospital, the patient fell critically ill in his home province of Narathiwat and had to be transferred to Hat Yai to be placed on a respirator. The hospital claimed he was treated with injections of donated plasma, which helped speed his recovery.
However, Songklanagarind reports that there are still 2 Covid-19 patients remaining in its second branch, also in Hat Yai.
SOURCE: Nation Thailand| Facebook@hospsu
Keep in contact with The Thaiger by following our
Facebook page
.