Bomb suspects arrested in Pattani following two investigations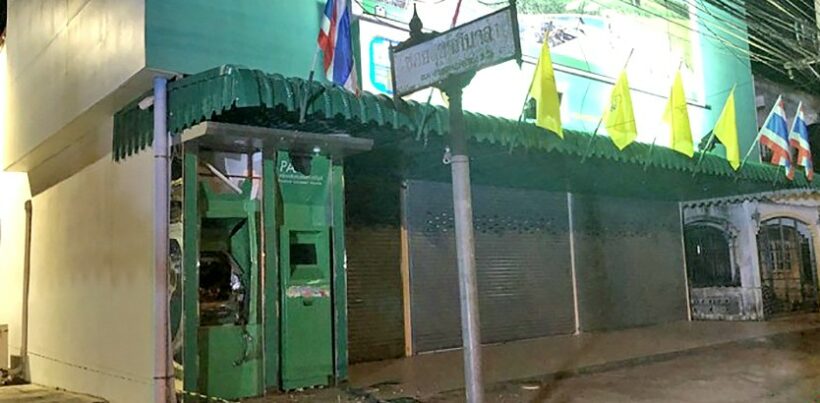 PHOTO: Thai PBS
Thai PBS reports that military and police officers have arrested two men suspected of involvement in the bombing of ATM machines in Pattani's in May this year.
Soldiers were sent to search two targets in Tambon Khlong Mai of Yarang district this morning.
The first target was a house at Ban Chalong where 28 year old Malawi Maming was arrested. Another suspect, 24 year old Maruding Maming, was arrested from Ban Khok Ya Kha.
Meanwhile, at the Ingkhayuthaboriharn military camp in Pattani's Nong Chik, four men were questioned for suspected involvement in a gun attack that killed a highway policeman on Jan 11, 2013.
They were arrested on August 1 after a team of rangers raided a house at Ban Chamao Samton in Tambon Trobon of Sai Buri district.
SOURCE: Thai PBS
Want more from the Thaiger family?
📱 Download our app on Android or iOS for instant updates on your mobile
📧 Subscribe to our daily email newsletter
👍 Like/Follow us on Facebook
🔔 Subscribe to or Join our YouTube channel for daily video updates
Pediatrician says lucky 1 month old baby has recovered from Covid-19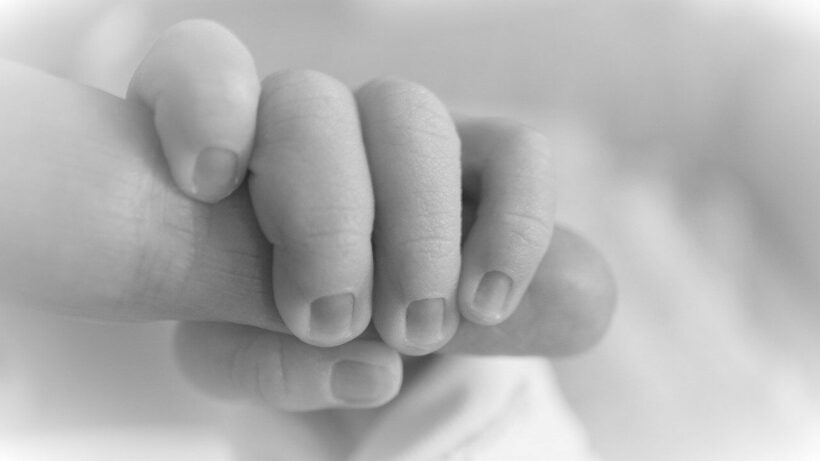 A pediatrician is saying a 1 month old baby is incredibly lucky after recovering from the Covid-19 virus in Surat Thani province. Infectious disease doctor Suchada Ruenglerdpong says the baby boy was the youngest patient in the Prachuap Khiri Khan Hospital. He allegedly contracted the virus from a family member who was infected at a funeral cluster in the province.
The baby boy was taken to the hospital because he was having trouble breathing. His parents said the boy's chest seemed to "shrink." Doctors said the boy had a lung infection but did not need intubation. They say he was treated the same way an adult would be treated for the coronavirus. He was given Favipiravir but was closely monitored as more side effects are possible when giving the medicine to a baby.
Once he was recovered, the grandparents came to pick him up from the hospital. The family wanted to share their story of how the baby made a full recovery from Covid-19. They say they hope his story will encourage those to take extra precautions for Covid while outside. The doctor also warned families that is not safe for children under 2 years old to wear a mask. According to Thai Residents, the family did not enter any high-risk areas, but the grandparents went to a funeral, where they allegedly caught the virus. There was no news reported on whether the grandparents were okay after catching the virus, but as they picked up the baby from the hospital, it appears they have also made a full recovery.
Meanwhile, Bangkok and Thailand's provinces have accumulated another 9,635 infections and 25 Covid-related deaths. 6,853 of today's total is from Bangkok prisons. If you take the new prison cases out of the equation, there has been an additional 2,782 cases for the Monday report.
SOURCE: Thai Residents
Want more from the Thaiger family?
📱 Download our app on Android or iOS for instant updates on your mobile
📧 Subscribe to our daily email newsletter
👍 Like/Follow us on Facebook
🔔 Subscribe to or Join our YouTube channel for daily video updates
Norwegian-flagged ship with 6 Covid-19 infections off Songkla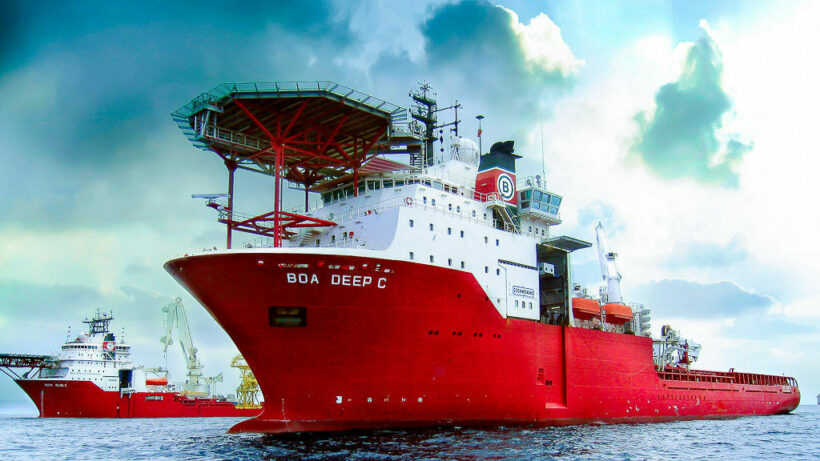 A Norwegian-flagged ship is currently floating off the coast of Songkla in the south of Thailand with 6 crew members infected with Covid-19. The offshore support vessel is named the Boa Deep C and is currently anchored near Ko Nu Island and awaiting further instructions. A spokesman for the Thai Maritime Enforcement Command Centre confirmed that the boat has been waiting there since May 12.
At the Songkla Deep Sea Port, an official in the International Disease Control Office reported that the boat has 29 crew members on board for a journey that began on May 1 from India. The boat previously docked at port in Singapore for a stopover before travelling on to the Thai port.
The offshore support vessel arrived in the area around 8 am 0n May 11. At that time, Port of Songkla officials inspected the ship's documents and administered Covid-19 swab tests to all people on board. The ship was originally cleared to travel on to Chon Buri and departed at 5 pm.
But later that evening around 10 pm, test results came back and revealed that 2 crew members from Ukraine, 2 from Poland, 1 from Russia, and 1 from India all tested positive for Covid-19. The ship was immediately ordered to return back to Songkla port by the local marine office.
The vessel arrived back the next day and was instructed to anchor by Ko Nu Island and await further updates. They were informed that travelling to any other seaport in Thailand or a nearby oil platform was strictly prohibited for any crew member. A field hospital was established on board the ship to isolate and begin treatment of the six Covid-19 infected crew members. None have reported any severe symptoms yet.
The maritime enforcement centre has dispatch patrol boats to observe the waters around the vessel and make sure that nobody leaves the Covid-19 infected ship and that nobody is allowed onto the boat. Officials in Songkla will continue to monitor the boat, stating that the ship is free to return to its country of origin at any time as long as they inform Thai officials first.
SOURCE: Bangkok Post
Want more from the Thaiger family?
📱 Download our app on Android or iOS for instant updates on your mobile
📧 Subscribe to our daily email newsletter
👍 Like/Follow us on Facebook
🔔 Subscribe to or Join our YouTube channel for daily video updates
Bizarre final calls of 2 Southern insurgents killed in standoff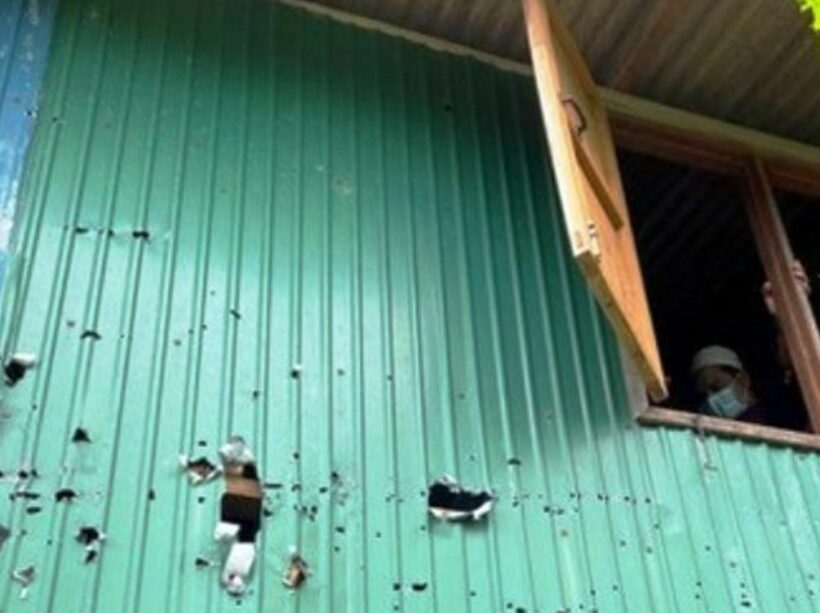 The bizarre final moments are coming to light of 2 insurgents in the south of Thailand that were killed in a standoff after shooting a member of the Thai paramilitary forces. The pair shot the soldier and then retreated to a shack made of corrugated metal while security forces tried to convince them to surrender. But during that time the insurgents made phone calls and video calls and posted on social media in a surprisingly casual manner.
The standoff took place on May 4 in the village of Krong Pinang in the southern province of Yala. After footage from their video calls of their standoff and final moments went viral online, the house became somewhat of a morbid tourist attraction with an average of 1000 supporters a day walking through the bullet-riddled house as well as the nearby homes of the two men that were killed.
The two were considered heroes for the insurgency's causes and the local neighbourhood buried them as martyrs. Well-wishers in the 3 days following their funeral donated hundreds of thousands of baht to the families of the insurgents according to family members and village elders.
The two men had shot a 27 year old paramilitary member on a tree-lined hill just a few metres away from where they took refuge in the metal shack. Dozens of security force members from the Thai government surrounded the house immediately and made calls for the insurgents to surrender, even calling in a local imam to help talk the men down. A third man that was with them at the time did surrender and was taken into custody.
The other 2 hunkered down for a fight in what would become a three-hour standoff. In the end, the pair attempted to make a run for it up the hill behind the house and into the woods. the plan failed and they were gunned down as they ran.
But before that, the two insurgents in their early 30s made a series of nonchalant phone calls to friends and family. One person made a screen recording of their call and while there is no sound available, video footage of them laughing and smiling well, holding AK-47 was soon spreading throughout Thai social media.
Those who received calls confirmed that, while the two insurgents ask their friends and families for forgiveness and told them that their phones and SIM cards would be destroyed and untraceable, the conversations were not farewell calls. Instead they were generally quite casual with the men chatting and laughing, asking their friends and family how their days were going. The calls the insurgents made provided a bizarre juxtaposition to the violence that immediately proceeded and immediately followed them.
SOURCE: Chiang Rai Times
Want more from the Thaiger family?
📱 Download our app on Android or iOS for instant updates on your mobile
📧 Subscribe to our daily email newsletter
👍 Like/Follow us on Facebook
🔔 Subscribe to or Join our YouTube channel for daily video updates