Bomb suspects arrested in Pattani following two investigations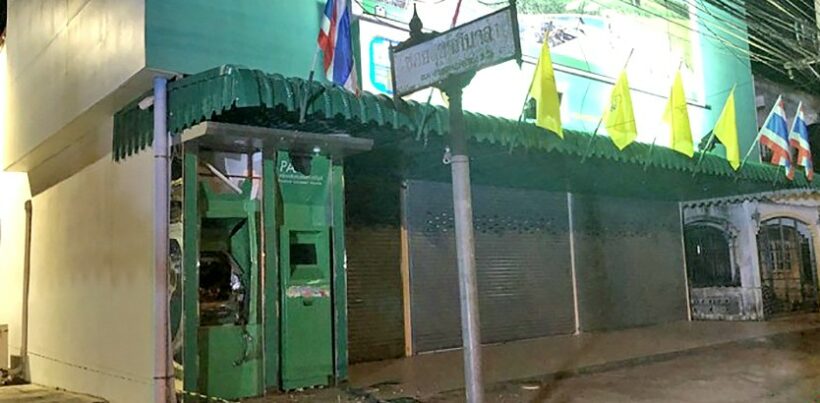 PHOTO: Thai PBS
Thai PBS reports that military and police officers have arrested two men suspected of involvement in the bombing of ATM machines in Pattani's in May this year.
Soldiers were sent to search two targets in Tambon Khlong Mai of Yarang district this morning.
The first target was a house at Ban Chalong where 28 year old Malawi Maming was arrested. Another suspect, 24 year old Maruding Maming, was arrested from Ban Khok Ya Kha.
Meanwhile, at the Ingkhayuthaboriharn military camp in Pattani's Nong Chik, four men were questioned for suspected involvement in a gun attack that killed a highway policeman on Jan 11, 2013.
They were arrested on August 1 after a team of rangers raided a house at Ban Chamao Samton in Tambon Trobon of Sai Buri district.
SOURCE: Thai PBS


Read more headlines, reports & breaking news in South Thailand. Or catch up on your Thailand news.
Commerce Ministry talks up benefits of palm oil for generating power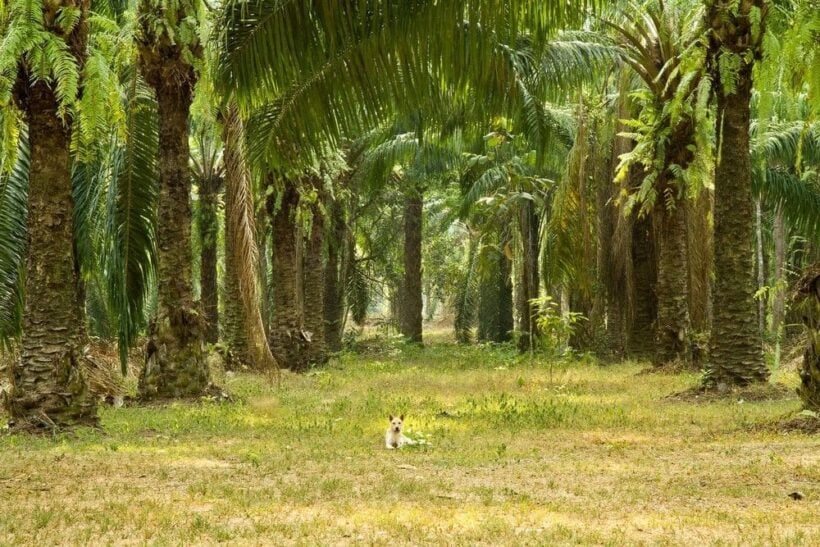 While the Thai government is promoting the use of palm oil to produce power, the latest price of the oil remains lower than the cost of producing it because the volume of output was 30% more than the expected quantity.
The Ministry of Agriculture and Cooperatives will survey the real quantity of palm oil to be released onto the market to determine a solution to the problem.
Deputy Commerce Minister Chutima Bunyapraphasara says apart from being used for electricity production, the Ministry of Energy has also extracted a bio-diesel oil B20 from the palm oil.
It was found that the amount of B20 usage had increased from 10 million litres per month to 20 million litres but is still below the intended target.
The Ministry of Agriculture and Cooperatives will explore palm growing areas to survey the quantity of production that will be released onto the market at this time. If the number seems likely to fall in May, the situation may improve.
The oversupply of palm oil earlier this year, despite the production area not increasing, was caused by farmers growing additional palms on existing farms instead of rubber, meaning their output grew this year though it was not included in the initial forecast.
The palm kernel product is turned into crude palm oil. It is mainly used for consumption. Some of it is processed in industrial factories and is used in the energy field. However, the use of palm oil for consumption and in the industrial sector cannot be increased anymore.
Therefore, the Ministry says, the only option is to use it to produce energy which is considered a long-term solution to the problem.
However, using palm oil as a fuel to produce power may not be such a good choice because the high cost might affect consumers and exports, as Thai exporters cannot compete with rival countries in terms of price at the present time.
SOURCE: National News Bureau of Thailand
Eight fishing tour boats destroyed at southern pier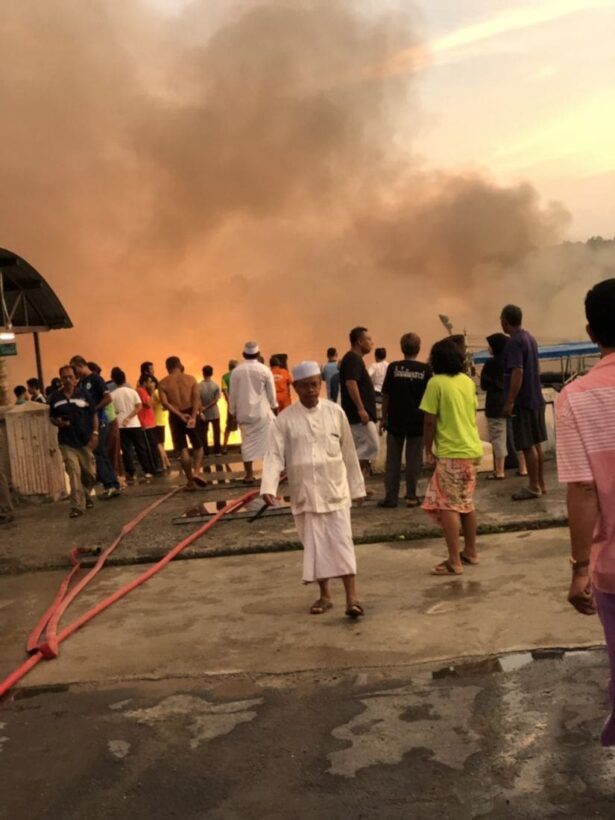 PHOTOS: The Nation
A fire has destroyed eight tourist fishing boats in Satun province earlier today.
Police report that the fire broke out at the Pak Bara pier and spread quickly from a fishing boat to seven other adjacent boats. The boats were used to take tourists out to fish in the sea. The pier is the take-off point for boats heading from the Satun mainland out to the nearby islands.
La-ngu district chief Thani Hayimasa rushed to the scene to direct the firefighting operation but the eight boats were completely gutted before he arrived.
The cause of the fire is being investigated.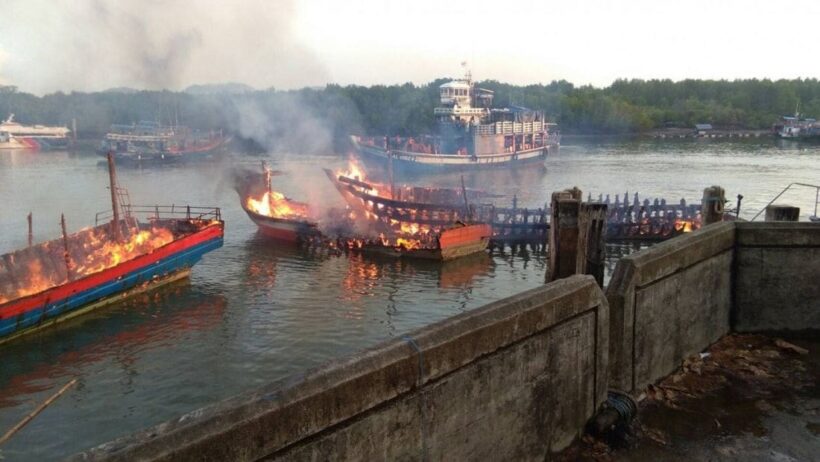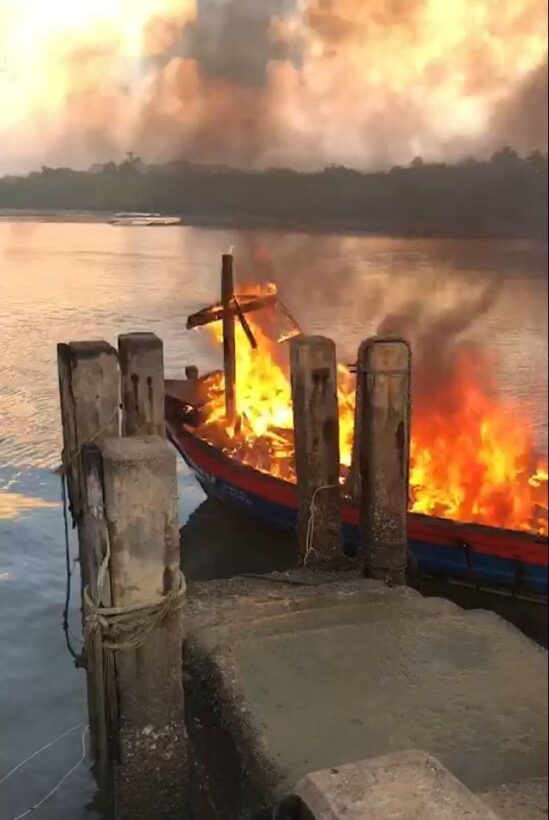 SOURCE: The Nation
Boonrod gets his own Facebook page – VIDEO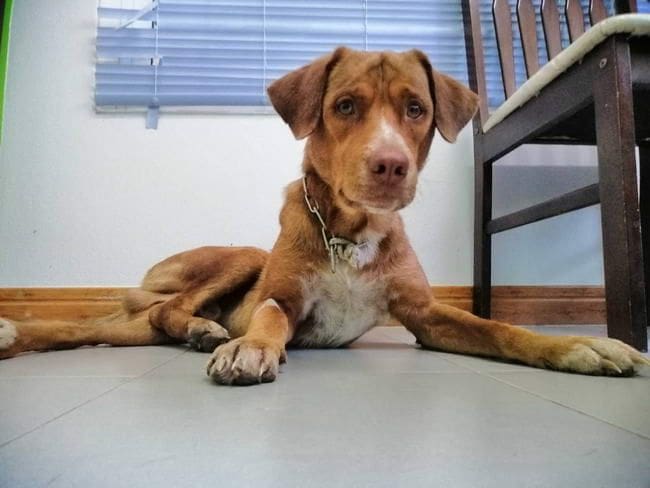 Boonrod, the dog rescued this week from an oil rig the middle of the Gulf of Thailand, can now show off his own Facebook page with more than 6,000 followers.
Launched just yesterday, Boonrod บุญรอดหมาอ่าวไทย (Boonrod Gulf of Thailand dog), has Facebook user Vitisak Payalaw serving as an administrator.
The rescue of the tan-coloured dog, named Boonrod ("Survivor" in Thai) by oil rig workers, hit both domestic and international headlines after he was fished out of the gulf last Friday by Chevron rig workers 220 kilometres from the shore.
บุญรอดเป็นหมาเรียบร้อยไม่สู้หมาตัวอื่น กับแมวก็ไม่ทำ วันนี้โดนแมวตบไป 5 ที ทำหน้า งงไปเลย#บุญรอดหมาอ่าวไทย#บุญรอด135ไมล์#Boonrod135milesWATCHDOG THAILAND#บ้านหมายิ้มหาดใหญ่

Posted by บ้านหมายิ้ม by หมาที่คอกนรกหาดใหญ่ on Friday, April 19, 2019
Boonrod recovering and meeting a few new friends
They spotted his head bobbing between the waves. How he got there and how long he had been lost at sea remains a mystery.
Boonrod was brought back to the Songkhla province to be under a vet's care and is said to be recovering well. His sad eyes, clearly visible exhaustion and quiet appearance pulled at the hearts of many who followed the rescue.
Boonrod will enjoy a new life, as the Chevron worker who rescued him has decided to adopt him. His Facebook page is now full of drawings and paintings of him made by his followers. Boonrod has been reported as being a girl dog in past articles but Boonrod is definitely a happy boy!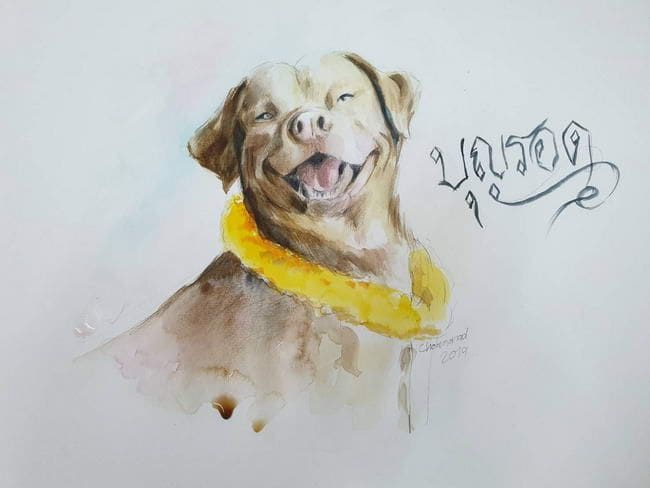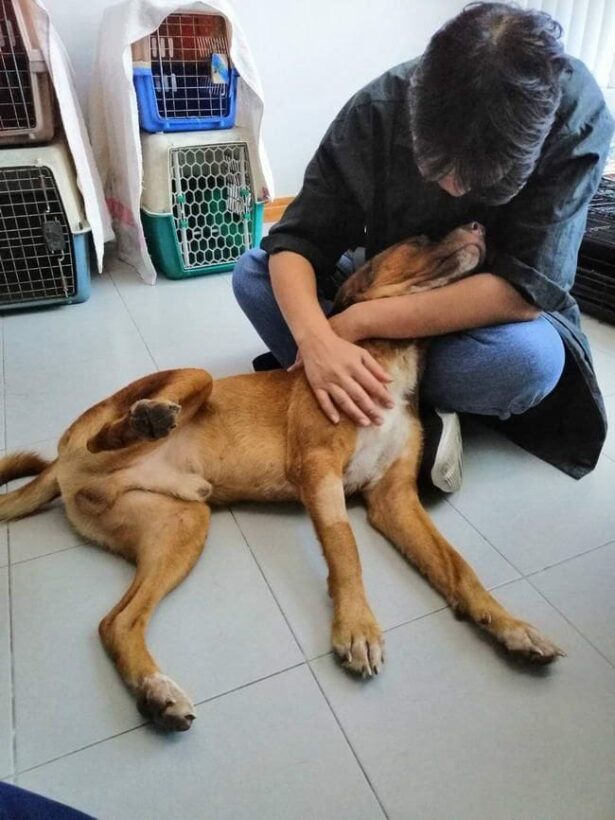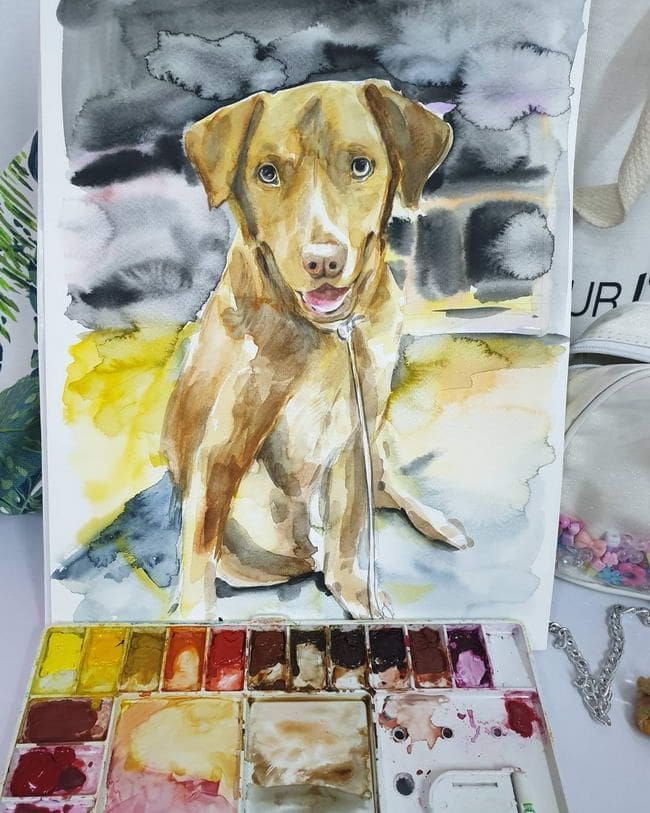 SOURCE: The Nation