Saphan Hin green upgrades and Old Phuket Town cabling goes underground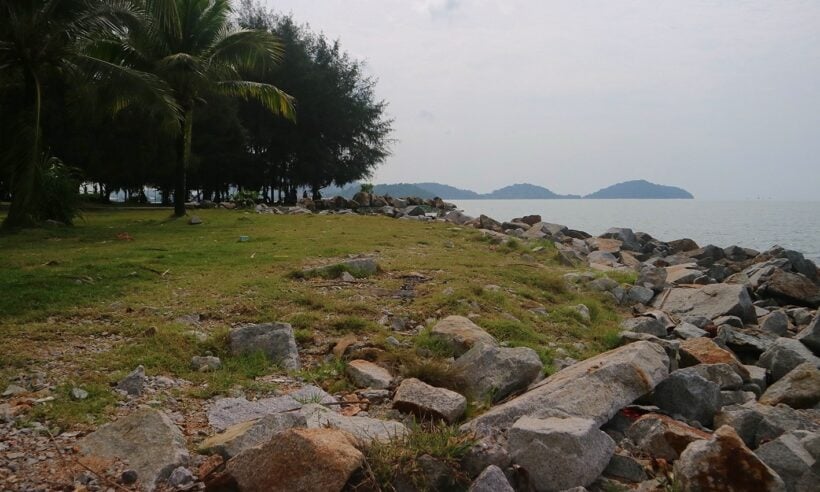 Phuket's Mayor plans to make Saphan Hin Park the 'lungs of Phuket' and to put all the electric cables for the whole Phuket Old Town area underground.
"Saphan Hin Park is a seaside public park that now needs renovation as it has been decayed because of the content exposure to salt water and the sea air damaging the stone retaining wall," said Phuket Mayor, Somjai Suwansupana.
"The walk way along the sea of Saphan Hin is also affected by the erosion and could be possible dangerous to people walking in the area."
After receiving a 166 million Baht budget previously from the Phuket Public Works and Town & Country Planning, Phuket's Mayor is planning to renovate the dam perimeter and improve approximately 900 metres of landscaping.
The work started in April this year and will be completed in April, 2018. The works have been separated into three different 300 metre sections.
Saphan Hin is Phuket Town's most popular public space with mangroves, plenty of green landscaping, activity spaces and a public sports complex with a public swimming pool.
Tawee Homhuan, Chief of Phuket Public Works and Town & Country Planning, says that the mangrove walkway in the park will also be renovated with additional lighting to be installed to increase security. These additions will take about one year to be completed.
"We also planning to put all the electric cables underground in Old Phuket Town, on Phang Nga Rd and Rassada Rd, using a 160 million Baht budget, which is part of a bigger budget of 300-400 million that will be used to bury all cabling in the area."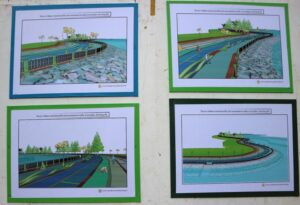 PHOTOS: Kritsada Mueanhawong
- Kritsada Mueanhawong
French woman saved from jumping off Phetchaburi guest house roof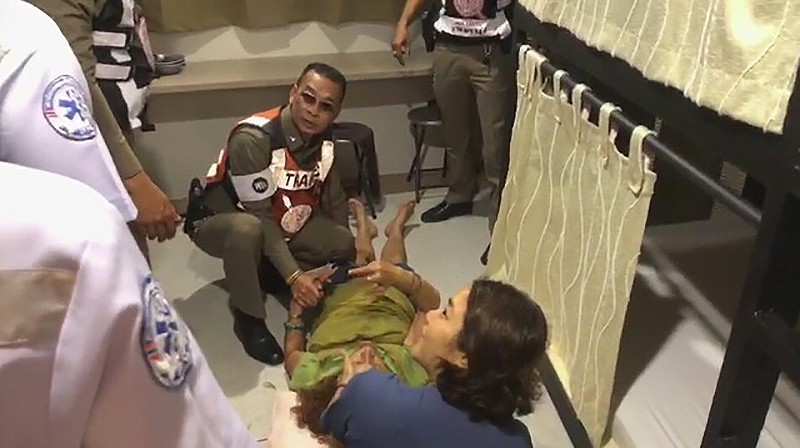 PHOTOS: Manager Online
Manager Online is reporting that police in Phetchaburi managed to get a 61 year old French woman to safety after she went to the top floor of a guest house and threatened to jump.
Rescuers managed to get to her, grab her and then assist the woman down the stairs to a waiting ambulance.
The woman was identified as Djeraibi Moraine, a French citizen.
Manager reports that she was wailing uncontrollably and visibly distressed during her journey to the hospital.
A manager of the guest house in Soi Bandai It in Ban Mor sub-district said that the tourist had checked in alone at the end of June.
There was no indication of trouble until she went up to the guest house's rooftop garden yesterday and threatened to throw herself off. Unable to help the situation the owner called the police. Police found medication for a thyroid condition in the tourist's first floor room.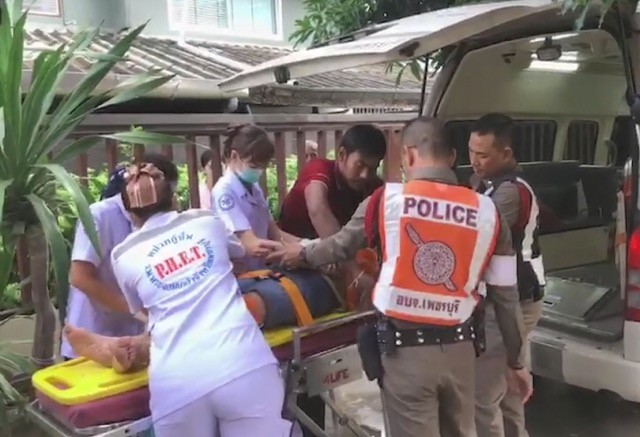 SOURCE: Manager Online
The Samaritans are available around the clock for people who want to talk. If you or anyone you know is in need of mental health services, please contact the Samaritans of Thailand at their 24-hour hotline 02 713 6791 (English), 02 713 6793 (Thai) or Thai Mental Health Hotline at 1323 (Thai).
Hua Hin: Five of ten investigated hotels found to be 'illegal'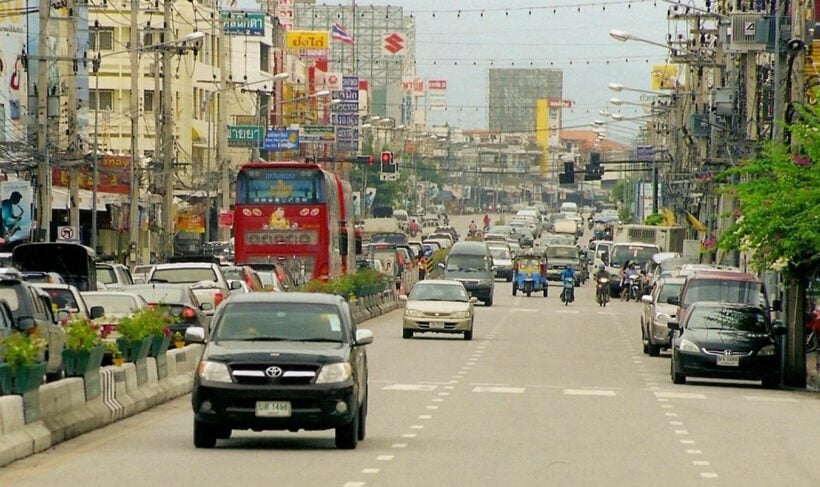 PHOTO: Mapio.net
Five Hua Hin hotels, under the spotlight in an investigation into the town's illegal hotels, are now set to be served closure notices.
Manager Online is reporting that Somporn Patchimpetch, the head of the investigating committee, says that loopholes in the law had meant that the ten dodgy hotels had continued to operate for the last few months.
But, he added, the fate of five hotels has now been decided and they will have closure notices posted within days.
The investigating team alleges the hotels originally applied to be just residential premises but later changed to operate as regular hotels offering daily rooms. This is against the law and the accommodation's documentation has been found to be false following examination.
Five other Hua Hin hotels are still under investigation.
Manager did not name the hotels in their story but said the five would be shut according to Article 44 of building regulations dating back to 1979.
SOURCE: Manager Online
Phetchaburi: Kalasin man arrested for alleged rape of a five year old, ten years ago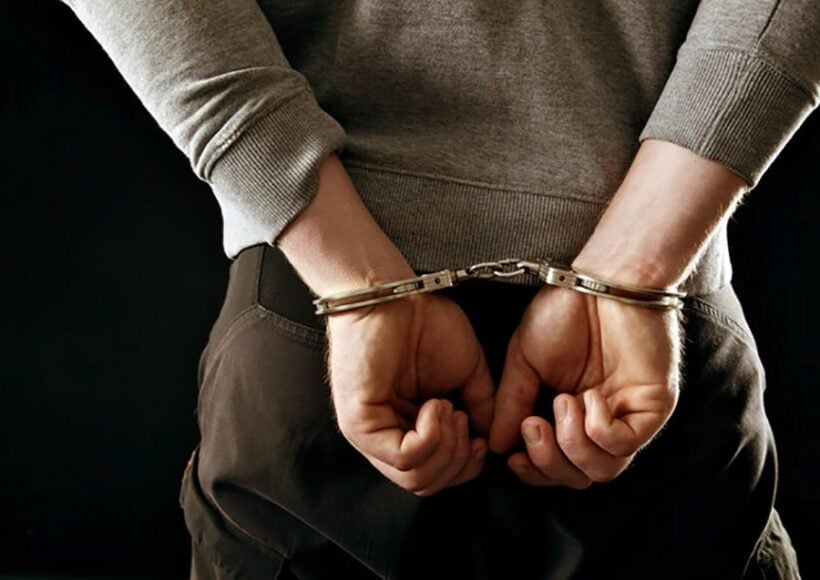 File photo
The Nation is reporting that a Kalasin 39 tear old man has been arrested in Phetchaburi this morning while on the run. He has been arrested over allegations relating to the rape of a five year old girl in Bangkok 10 years ago.
39 year old Sa-nguan Kisarung from Kalasin, was arrested at his rented room in Tambon Khao Yai in Phetchaburi's Cha-am district at 2am. He was arrested under a warrant issued by the Thonburi Court on March 18, 2009.
He is alleged to have raped the girl at a workers' quarters while working at a construction site on Soi Ekkachai 133 in Bangkok's Bang Bon district on December 13, 2008.
SOURCE: The Nation