Koh Tao finds a way to get rid of its trash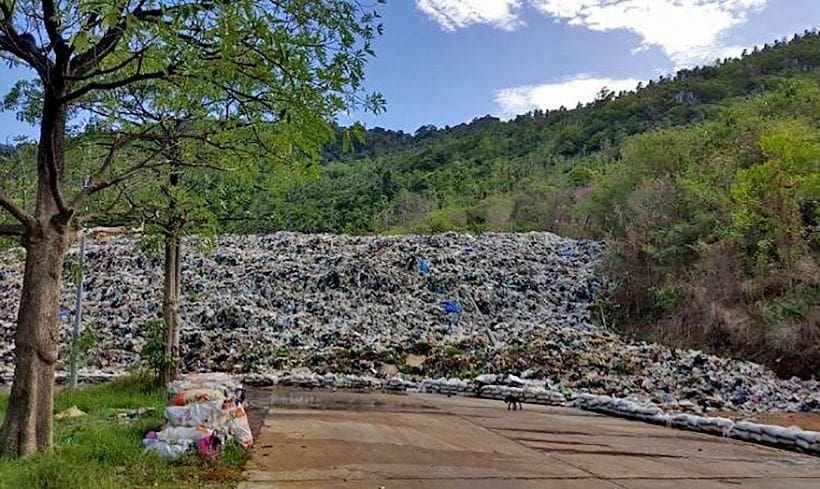 PHOTO: Thai PBS – Koh Tao rubbish
Koh Toa has some good news today, for a change, after it's been revealed that the Surat Thani dostrict of Poonpin has agreed to accept the island's pile of 45,000 tonnes of rubbish for disposal.
About 30 tonnes of trash is added to the garbage disposal plant of the island. The island has an incinerator to help with the disposal of the stinking mess but, you guessed it, it hasn't been working for a while.
A bit of background… contractors Advance Alliance Logistics won the contract to dispose of the mountain of rubbish by compressing and packing the pile into transportable 'packages', ferrying it over to Surat Thani and then transported by land to a clean power generating factory in Khon Kaen. Here it would be burned as fuel.
But news about the garbage arriving in the north-eastern province leaked out prompting an online protest from residents. The mayor of Khon Kaen buckled under the pressure and prohibited the power plant from accepting garbage from the southern Gulf island of Koh Tao.
The Koh Tao mayor, together with the district chief of the Koh Pha-ngan district, eventually convinced the municipal council of Tambon Tha Rong Chang in Surat Thani to accept 45,000 tonnes of the garbage.  A memorandum of understanding was signed on Wednesday. Discussions about a more permanent solution are being discussed.
A spokesperson for Tambon Koh Tao says the incinerator was installed when there was only 5-6 tonnes of rubbish being generated each day but that the growth in tourism had shot that amount up to 30,000+ tonnes a day, depending on the time of the year.
SOURCE: Thai PBS


Read more headlines, reports & breaking news in Koh Samui. Or catch up on your Thailand news.
Koh Samui: "Awash with drugs", ONB News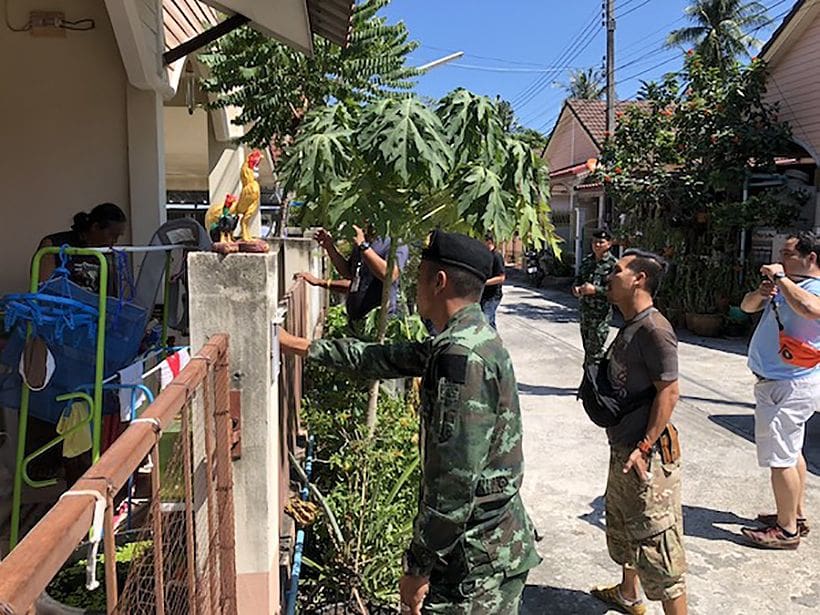 ONB News is reporting that Koh Samui is "awash with drugs" and that the local prison was crammed full of prisoners convicted on drugs charges.
They were making the assessment following the latest arrest of a Thai woman and her Thai husband on drugs charges on the popular holiday island.
'Ice' or crystal methamphetamine was found at her home in Bo Phut.
The 37 year old, Pinkaew Joseph Pickering, was arrested. She admitted she had been selling the drugs to Thais and foreign tourists. She said she had been married to a foreigner for a year, but it didn't work out and now she was married to a Thai man. She also had a 10 month old child.
She told police she had to turn to drugs to make ends meet. Police believe she was more involved in the drugs trade than that. They had previously arrested her new Thai husband also for involvement in the drugs trade.
ONB reported that 80% of the inmates at the Samui District prison were incarcerated for drugs.
Stunning new Lux Neo villas at Chaweng, Koh Samui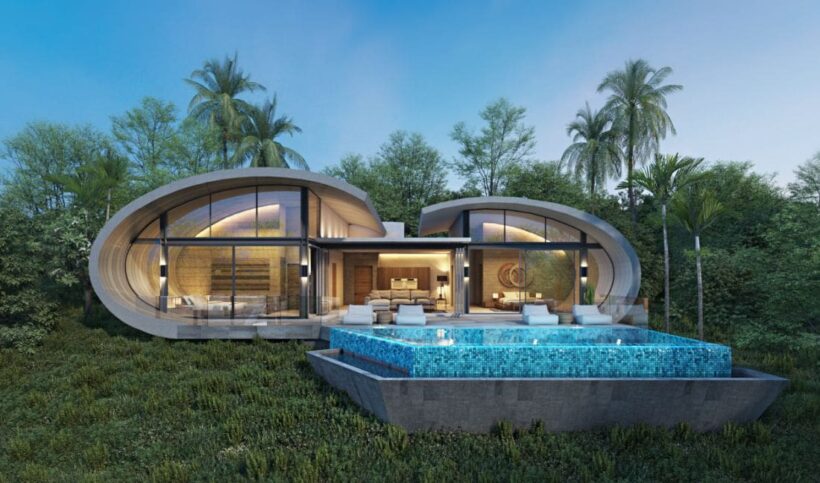 Sun, sea, new, views, pool villa, Samui. All the words you want to hear.
Lux Neo is now available, combining stunning sea views and outstanding modern design. Lux Neo is the newest award winning project by the "Neo" team with critiqued unique villa design and award winning styling. Click HERE to read more about the Neo design team and some of their other award-winning projects.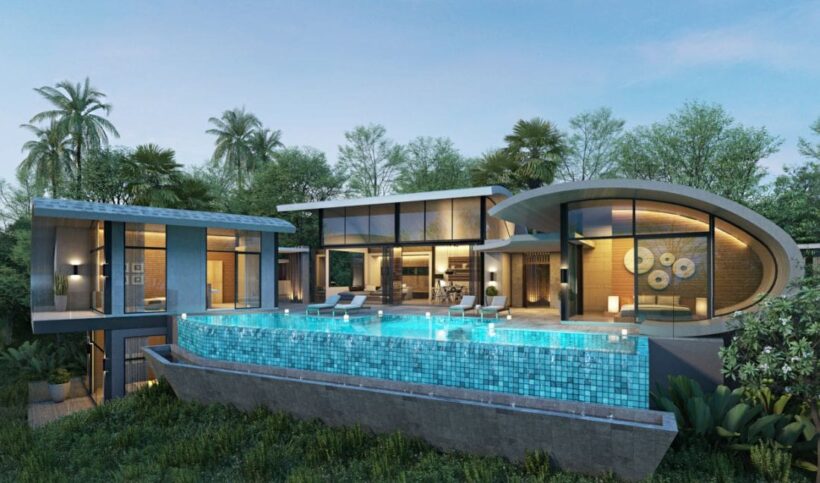 This magnificent site offers a unique combination for in Thailand – inspired design, value, astonishing views and quality. Designer two or three bedroom villas are now available with sea views to Chaweng Noi and just minutes to the main attractions, beaches, shops, airport and the main Chaweng shopping and beach areas.
The "Lux" location is 18 Rai of premium Chaweng Noi sea view land with "Neo" being a private 12 plot residential development featuring the uniquely inspired villa style. The highly desirable location of Chaweng Noi is just 1 kilometre away from some of Koh Samui's best beaches and restaurants.


These luxuriously designed spaces include vaulted double height ceilings, mezzanine floors, large open airy spaces, modern terrazzo bathrooms and mezzanine bedrooms – all with breathtaking views of Koh Samui offering unparalleled design with nothing else like it in South East Asia.
Prices start from 8.8 million baht for the 2 bedroom villas ranging up to 12.5 million baht for the 3 bedroom villas.
Read more about the details of this stunning Samui development or make enquiries HERE. You will be able to find out a lot more information as well as compare the new Lux Neo to other projects in the area.
Check out more Samui properties HERE.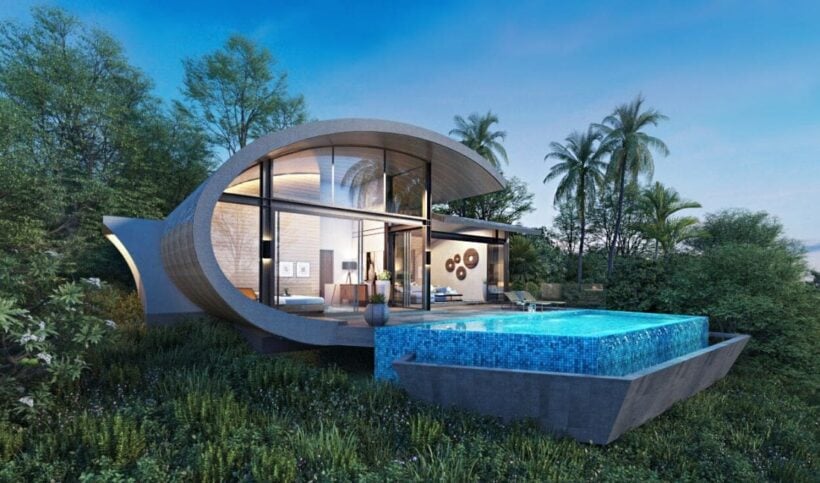 Go to property.thethaiger.com when you want to search for Thailand's largest selection of properties.
Foundation worker, who admits to killing famous singer's son, taken on reenactment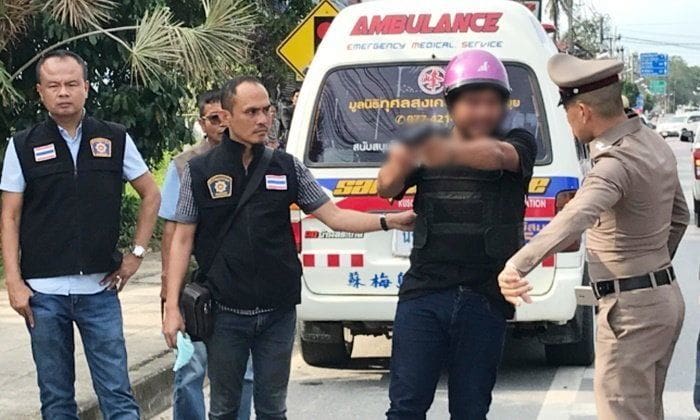 PHOTO: Sanook
Thai police continue to investigate the murder of the son of a well known Koh Samui artist that took place last Monday.
Sanook reports that the victim, 26 year old Nappaphorn, son of singer "Maew Bai Jaak Thai" was shot 5 times by a local foundation rescue worker, 20 year old Natdanai, following a long-standing dispute between the two.
Natdani has now been charged with murder and weapons violations.
Police returned to the scene of the of the crime yesterday with the shooter to re-enact the murder and try to gain some more insight into what happened as well as a motive.
Natdani was first taken to the ring road outside a small shop in Lipa Noi where he told police that he was being chased by the victim on a motorcycle as he drove his rescue vehicle. The victim was allegedly armed with a 'Sparta knife'. It was here that Natdani fired his gun three times at the victim, but missed.
The re-enactment then moved about 100 meters down the road where the final confrontation occurred. As Natdani parked his car the bike also stopped about 6 meters behind him. The two approached each other, and with the gun, Natdani fired three shots before the victim could get close enough to use the knife, and two more after that to end Nappaphorn's life.
Police then took the shooter to Ban Phrukam Hill where he had parked his car on the night of the murder and lwas ater apprehended.
Natdini says he had a sense of revenge following years of arguments with the victim and that they had also argued on the final day, which led to the chase.
SOURCE: Sanook