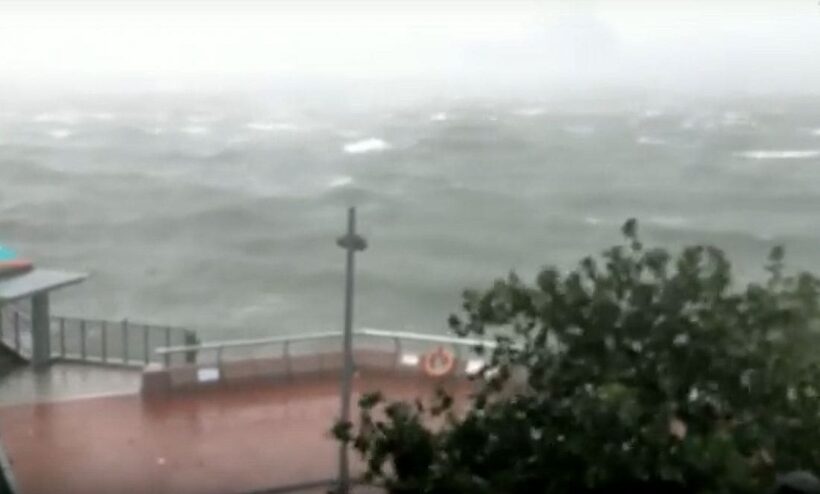 Swaying buildings, scaffolding being torn off buildings under construction, collapsed walls, smashed windows and flooding. That's the result after Typhoon Mangkhut slammed into Hong Kong and Macau today around lunchtime.
Heavy rain and strong winds have delivered storm surges of up to three metres in coastal regions such as Heng Fa Chuen in eastern Hong Kong Island and Tai O in western Lantau Island.
The Hong Kong Observatory issued the highest storm warning this morning around 9.30am.
The warnings included forecasts that the storm surges will be about 3.5 metres or higher at Victoria Harbour between noon and 4pm. In Hung Hom, dozens of windows at the office building One Harbourfront were smashed, with papers flying around the building.
The Transport Department said at least seven sections of roads across the city were closed to traffic because of fallen trees.
Over in Macau, which was severely damaged during last year's Super Typhoon Hato, residents had stayed off the streets, but small groups of tourists were still braving the wind and rain.
The Pearl Delta region, which includes Guangzhou, Hong Kong and Macau, is one of the most densely populated locations in the world.