No plane, no flight data recorder – search & recovery continue off Jakarta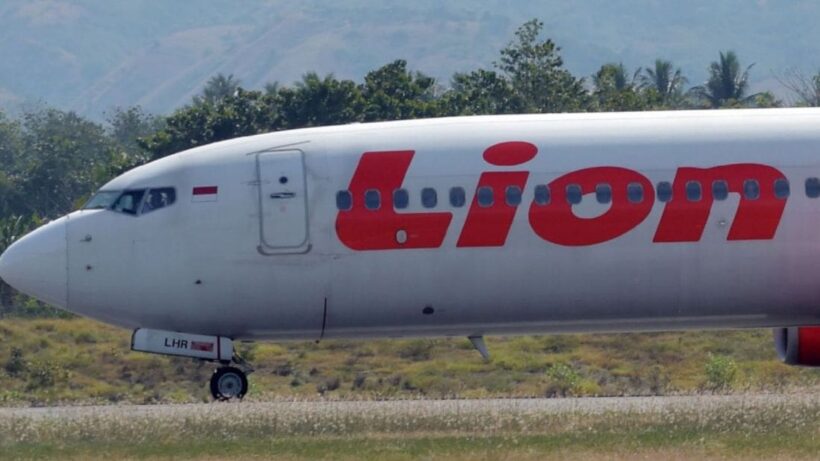 The plane involved in the Lion Air flight JT610 crash off Jakarta was Boeing's newest and most advanced jets, loosely based on the original Boeing 737 but including the very latest technology and construction materials. It was just two months old and with a minuscule 800 hours under its belt (for a commercial jet). Aviation officials, Boeing engineers and investigators say they are baffled what could have caused the 737 Max 8 to crash.
At this stage the black box flight data recorder hasn't been located (it is installed in the rear of most modern commercial jets). Neither has the fuselage of the missing that is lying somewhere 35 metres underwater about 19 kilometers off the coast of Java.
But there is publicly available information from FlightRadar24 that shows flight JT610 behaving 'erratically' during its climb out of Jakarta airport.
Aviation expert Philip Butterworth-Hayes notes that planes normally ascend in a smooth climb, perhaps level out on air traffic control instructions, but otherwise continue their climb to 30-40,000 feet for their onward journey. He noted that the climb sequence in modern jets is typically controlled by the plane's automatic systems
"This doesn't fit an automatic flight profile. This shows an unusually unstable vertical flight profile."
"Unless, the aircraft was trying to correct itself at the time for a number of reasons."
"Exactly at the same time as the speed increased there was an altitude dip, which meant that at that point there was quite some loss of control," Butterworth-Hayes said while studying the data in a CNN report.
The jet, barely two months old, had 181 passengers as well as six cabin crew members and two pilots on board. They were bound for Pangkal Pinang on Bangka Island, a routine 1 hour and 10 minute flight north of Jakarta.
"Airplanes don't just fall out of the sky," according to Former US National Transportation Safety Board air crash investigator and CNN aviation analyst Peter Goelz.
"There is something obviously wrong in both the air speed and the altitude which would point to the flight control systems," he said.
He suggests that an environmental issue could be to blame, such as a microburst, or the plane hitting something like a flock of birds.
"Microbursts are very difficult to detect. They're a sudden down-rush of wind, like a vortex and you can't really see it. You hit it, suddenly your aircraft isn't performing how it should do, you start doing all sorts of recovery motions and then it's too late."
The fatal Lion Air flight made a request to air traffic control to return to the airport around 19 kilometres after takeoff, but the pilots didn't give any indication there was an emergency.
Data from FlightRadar24 indicating the fatal JT610 flight compared to 'normal' climb data.


Australian police arrest flight crew over drug smuggling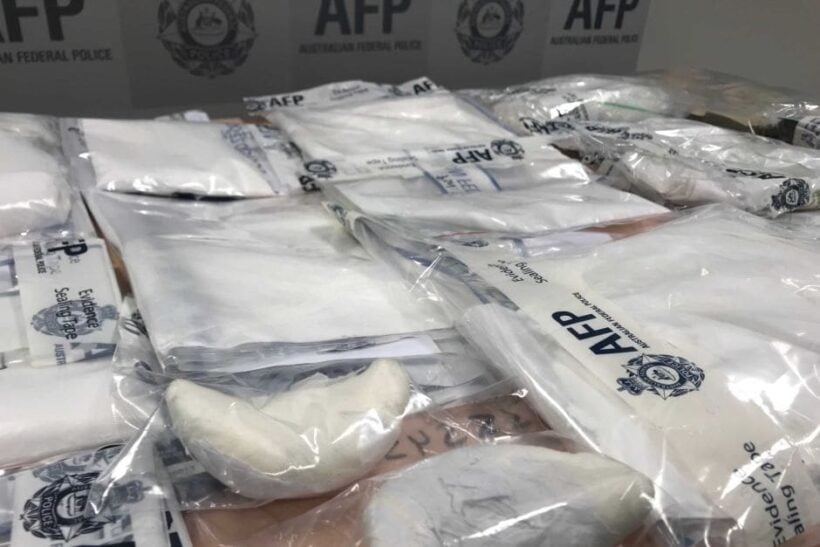 PHOTO: Part of the drug haul seized by the AFP – Australia's ABC News
Malaysia's Malindo Air have been caught up un an international drug smuggling case as some of their air crew are now accused of helping to smuggle heroin and methamphetamine worth millions of dollars from Asia to Australian cities.
Australian Federal Police (AFP) have now arrested two flight team members along with six other people. The arrests are the result of a six month investigation codenamed Operation Sunrise.
According to the AFP, flight attendants from Malaysia's Malindo Air, a subsidiary of Indonesia's Lion Air, have been smuggling in drugs on their persons on behalf of a Melbourne-based Vietnaese crime syndicate.
One of the investigation's "key players" say they had made at least 20 such trips.
In a statement, the airline says… "Malindo Air stands ready to co-operate with all the relevant authorities be it in Australia or in Malaysia in this regard, The cabin crew member has also been suspended with immediate effect pending termination."
The AFP investigation has targeted a highly organised Vietnamese crime syndicate based in Melbourne and operating out of Australia's second biggest city for up to five years. They say the syndicate is responsible for the importation of high-grade heroin and methamphetamine from Malaysia.
"8 kilograms of heroin was seized in the operation and has a street value of AUD$14.5 million. This equates to 42,000 street deals, in real terms," say the AFP.
"A further 6 kilograms of methamphetamine, with a street value of AUD$6.5 million was also seized during seven raids on properties in Melbourne and its suburbs, along with half a kilogram of cocaine, a Porsche sports car and a "significant quantity" of cash."
Investigators say that the quantity of illegal drugs seized in the operation is significant but "not the total amount of drugs".
Malindo Air started operations in 2013 and operates out of the Kuala Lumpur serving several Australian destinations. It currently operates 800 flights weekly to over 40 regional and international destinations.
SOURCE: CNN | Australian Federal Police
FOUND: Cockpit Voice Recorder from crashed Lion Air flight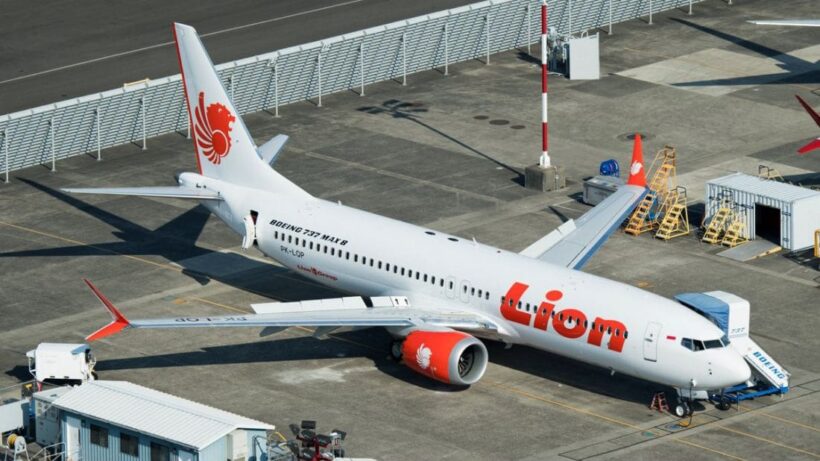 PHOTO: A Boeing 737 MAX, identical to the crashed jet
"It's broken into two pieces so hopefully it's still useful."
Just as hopes of finding the second black box of the crashed Lion Air Boeing 737 MAX began to fade, investigators say they finally found the voice cockpit recorder (CVR) of the doomed flight. Data retrieved from the device could help determine whether pilot error or specific issues with the MAX 8 contributed most to the October 2018 crash.
The discovery is a critical part of the puzzle to explain how a brand new Boeing 737 MAX fell out of the sky just after take-off.
The plane vanished from radar 13 minutes after take off, slamming into the Java Sea moments after pilots had requested to return to the airport, killing all 189 people onboard.
The bright orange cockpit voice recorder was discovered early yesterday in the mud about 10 metres from where search and rescue teams found the flight data recorder in November.
Haryo Satmiko, deputy head of Indonesia's National Transportation Safety Committee was hoping the device would still be useful in uncovering important evidence.
"It's broken into two pieces so hopefully it's still useful."
"This will really help the investigation and could give some more answers on the causeof the crash."
The flight data recorder supplies information about the its speed, altitude and direction. The Cockpit Voice Recorder actually records the conversations and communication of the pilots.
A preliminary report on the crash speculates that the pilots of the new Boeing 737 struggled to control the plane's anti-stall system just before the accident. The report was also critical of Lion Air Indonesia for not grounding the plane before the fateful flight as four previous flights had reported issues with the automated anti-stall system.

Cambodian diplomatic passports issued to foreigners to be annulled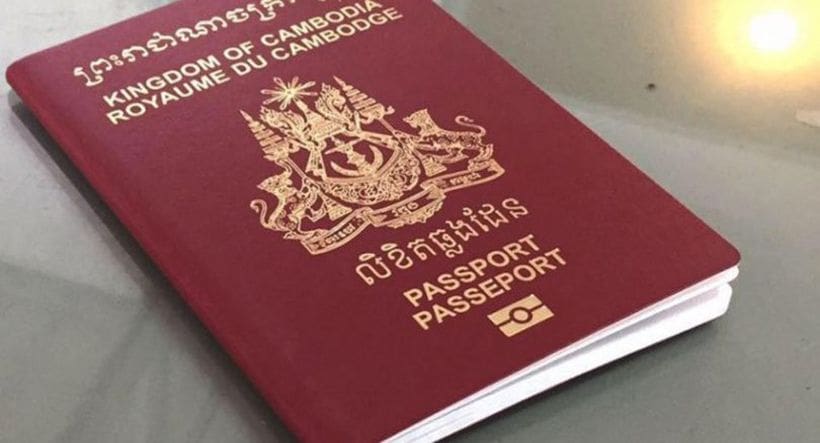 The Ministry of Foreign Affairs and International Cooperation in Cambodia is moving to annul diplomatic passports issued to people not born in Cambodia. This from the The Phnom Penh Post today.
The report says that analysts believe the move may be in response to Thai PM Yingluck Shinawatra using a Cambodian passport to register as a company director in Hong Kong.
The government last week released a letter of instruction on the provision of diplomatic passports to foreigners appointed as advisers and assistants to the political elite and government institutions.
The two-page instruction released last week by PM Hun Sen, which The Post received over the weekend, says some foreigners appointed as advisers and assistants to high-ranking officials and institutions had become naturalised Cambodians and applied for diplomatic passports.
The letter of instruction says in order to prevent such passports being used incorrectly, as stated in a 2008 sub-decree, the government instructs that Cambodian diplomatic passports must not be issued to those who are not Cambodia-born unless it is a "most necessary case".
"All ministries and institutions have the duty to collect the diplomatic passports that they applied for their advisers and assistants who are not Cambodian by birth, and hand the passports over to the Ministry of Foreign Affairs and International Cooperation no later than a month from the date of this instruction," said the letter, which was signed by Cambodian PMHun Sen.
"The Ministry of Foreign Affairs has the duty to check and annul diplomatic passports already issued for individuals who are not Cambodian by birth," the letter states.
It also orders the Ministry of Interior to prevent the use of such passports to enter and depart Cambodia. Ministry of Foreign Affairs spokesman Ket Sophann told The Post on Sunday that his ministry had requested PM Hun Sen to issue the instruction.
He also declined to comment on what action will be taken should foreigners still use such passports.
The government's instruction came as Hong Kong-based English language daily South China Morning Post last week reported that Yingluck, the fugitive former Thai PM, had used a Cambodian passport to register a company in Hong Kong last August.
The government denied last week that a Cambodian passport had ever been issued to her.
SOURCE: The Nation, via The Phnom Penh Post – Asian News Network