Top 10 Phuket fitness options – get fit on a tropical paradise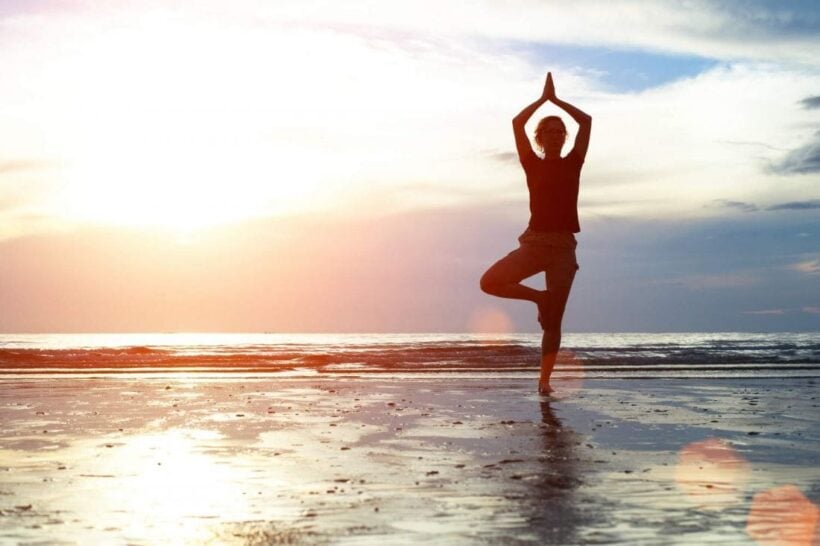 by Krix Luther
Living and working in Phuket for more than 11 years as a full-time Personal Trainer, I have had the pleasure of watching the island develop and make its mark on the wider Health and Fitness industry. I can comfortably say it is becoming an important Health, fitness and wellness hub of South East Asia.
The island has an incredible amount to offer, so much so, you could get lost if you don't know exactly what you're looking for. Knowing what is what, what to do, where to start and which is best for you and your fitness journey, can be a daunting task.
Here's a snapshot of what the island has to offer, whether you're a beginner, average gym rat, fitness enthusiast or pro athlete. You will find something that suits you.
So, in no particular order, here are the Top 10 Phuket fitness options.
1. Phuket Detox Centres
Phuket Detox Centre? At first, most people think a Detox centre is some sort of Drug Rehab facility. Although a lot of detox centres in Phuket will state they can aid their clients in overcoming some addictions, their primary objective is to help people cleanse and detoxify the body through different variations of fasting and or dieting.
(The Thaiger recommends you should consult with a medical professional before undertaking any detox treatment)
Phuket detox centres offer similar options. Full fast (which means eating nothing but supplements), Juice cleanse, Raw Food Diet and Healthy Eating. There are plenty of other programs available around the island.
Included in these programs are, yoga, meditation and fitness/movement classes, morning beach walks, wellness talks and a variety of other holistic practices, all tailored to help the body heal itself, emotionally, spiritually, mentally and physically.
I have worked with pretty much every major detox centre on the island, and they all have their own niche, styles and methods.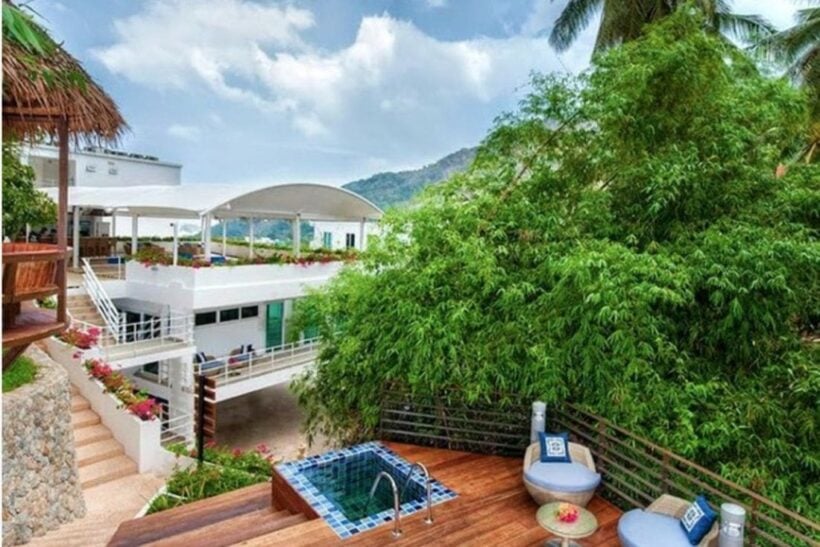 2. Phuket Muay Thai Camps
Thai Boxing (Muay Thai) is Thailands national sport and is huge in Phuket. 13 years ago there was only a handful of local Muay Thai Gyms in Phuket. It wasn't until a gym called Rawai Muay Thai decided to build a professional website, social media presence and advertise Muay Thai training in Phuket to westerners abroad.
Watching its explosive success, it wasn't long until more gyms popped up doing the same thing. Sinbi Muay Thai, Tiger Muay Thai, Dragon Muay Thai, etc. Then with the growing popularity of UFC, some of these Muay Thai Gyms started hiring MMA coaches along with Brazilian Jujitsu specialists and trainers with wrestling backgrounds. I believe Phuket Top Team were the first to do this followed by Tiger, now you have dedicated MMA gyms like AKA Thailand joining the island.
Muay Thai Gyms in Phuket seem to be popping up as fast as 7 Elevens, some are closing with equal speed as well. But if you are looking to better your Muay Thai game or just would like to get fit by trying something new, then you can check out the list of well established Muay Thai gyms in HERE.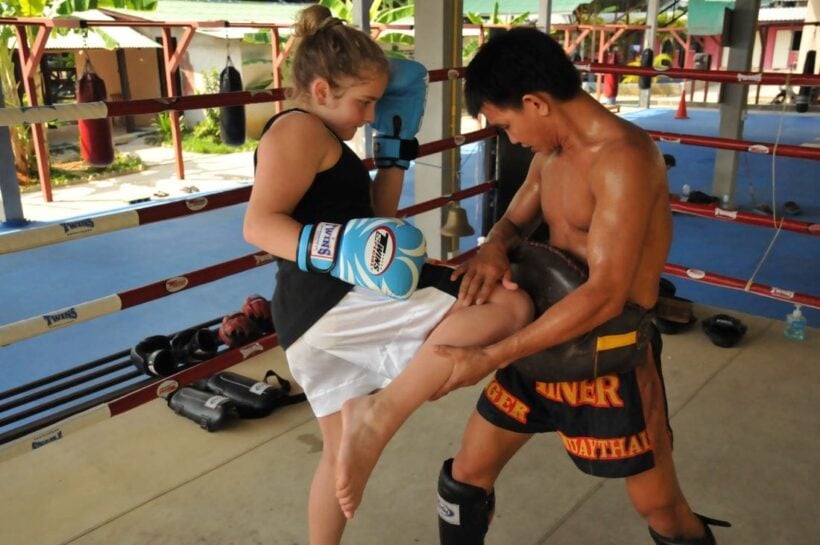 3. Phuket Fitness Centres
There are a lot of gyms now that are just 100% dedicated to fitness classes. Like Phuket Cross Fit, Yoga, TRX, Circuit & HIIT training, correction workouts, workshops and more. They don't have a regular weightlifting facility or gym membership where you can just rock up and hit the weights whenever you want. It is just a pure class schedule fitness centre.
The main open Phuket fitness centres I would say are Titan Fitness and Unit 27. By "open" I mean you can pop in for 1 class or buy into monthly or block packages. Then there is Phuket Fit, and Phuket Cleanse that is more closed and comprehensive, what I mean by that is they include on-site accommodation and meals, and you can not just walk in for the one-off session, you have to be booked into their program.
All are great facilities. If this is something that's more of an interest to you, then you can check them out HERE.
4. Phuket Gyms
Phuket has a vast selection of high-end gyms, with top-notch equipment and facilities as well as your old school dirty, rough, broken equipment, no hygiene, Rocky Balboa style gyms. Whichever your preference, Phuket has a gym that suits your needs and budget. So if you are just looking to join a gym on your visit then here is a list of the best gyms in Phuket.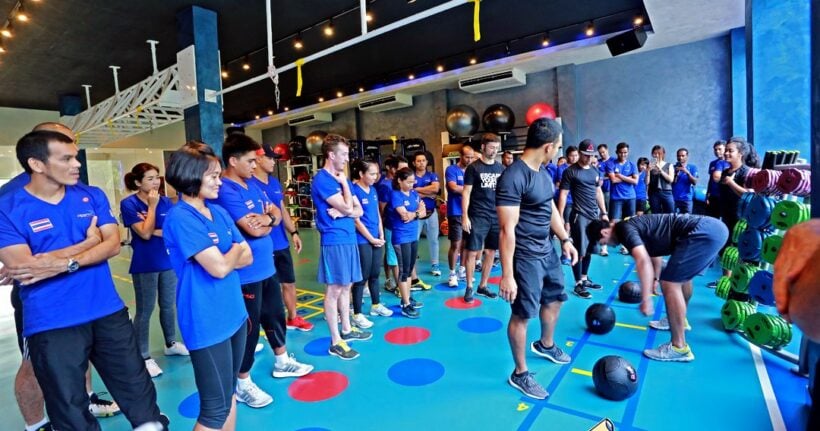 RPM Health Club, Koh Kaew – PHOTO: Phuket Index
5. Phuket Personal Trainers
There are a lot of Personal Trainers in Phuket but only a few freelance ones. Most are attached to a gym or fitness centre and cannot work outside these places. Many people wonder, is a personal trainer worth it? In my biased opinion, the answer would be "Yes… if you can find a good one."
You can read my article here on "what makes a good trainer." So you can make your own assessment of the trainer you hired or are about to hire.
6. Phuket Yoga Retreats
Just like personal trainers, there are a lot of yoga instructors in Phuket and few Freelance ones like my friend Kim White. But there are also some great Phuket yoga retreats. These yoga retreats are similar to the detox centres, they are enclosed facilities with accommodation, food, yoga classes along with other holistic heal classes and workshops.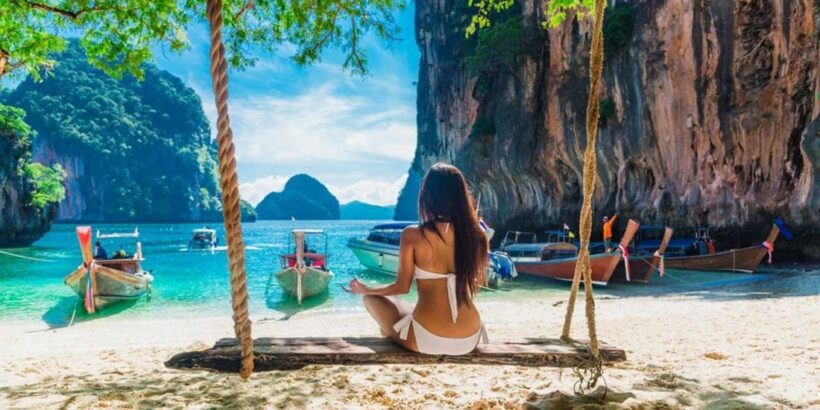 PHOTO: Yoga Health Journal
7. The Great Outdoors
One of the best things about Phuket is that it's beautiful, the oceans, the beaches, and nature surrounded it. Despite the island's obsession with getting rid of single-use plastics it still has fantastic places to swim and snorkel.
You can hire a bike and cycle around the mountain roads and be mesmerised by the stunning views, or you can join in the Clean The Beach Boot Camp and have a great workout on the beach once every two weeks, exercising in the sand, the ocean and nature. There is nothing like kicking off the shoes and training in your bare feet. Enjoy the beaches, rainforests, walks and activities around the island. It's warm and hot all year round (with a bit of rain between May and November). Here's a list of our Top 10 beaches.
As a last resort, and you're not a 'bicycle' sort of person, rent a motorbike and let the engine do the hard work for you. Make sure you wear a helmet (it's law), have the appropriate health or travel insurance and appropriate driving license.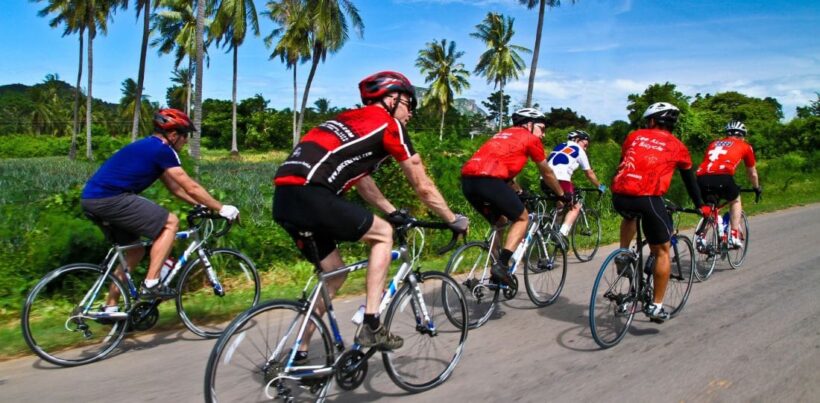 8. Meditation
In the health and fitness industry, meditation is very much underrated, but there are a lot of physical benefits of meditation, not just mental/psychological ones. And in Phuket, there is a great place to learn how to meditate or take your meditation to the next level at the Phuket Meditation Centre.
If it's something you were curious about then I would highly recommend trying it out. They have free introductory classes every Tuesday and Thursday.
9. Phuket Free Diving/Scuba Diving
Just like the great outdoors there are some great spots to do a bit of diving in Phuket. Whether you are a hardcore free diver or looking to get your first Scuba Diving certificate, then Phuket has some great options for you. Make sure your divers are accredited and check their experience in diving around the island.
10. Massage, Ice Baths, Sauna
If you going to train hard, then you best recover hard. There is nothing like booking a fitness holiday and overtraining in the first week and getting injured. Phuket has some great relax and recovery facilities, from massages to Sauna and Ice Baths and even float therapy in a sensory deprivation tank. These are great for reducing stress, lowering cortisol levels and preventing you from seeing those classic signs and symptoms of overtraining.
Want more from the Thaiger family?
📱 Download our app on Android or iOS for instant updates on your mobile
📧 Subscribe to our daily email newsletter
👍 Like/Follow us on Facebook
🔔 Subscribe to or Join our YouTube channel for daily video updates
Phuket struggles towards herd immunity, vaccine rollout slow in other provinces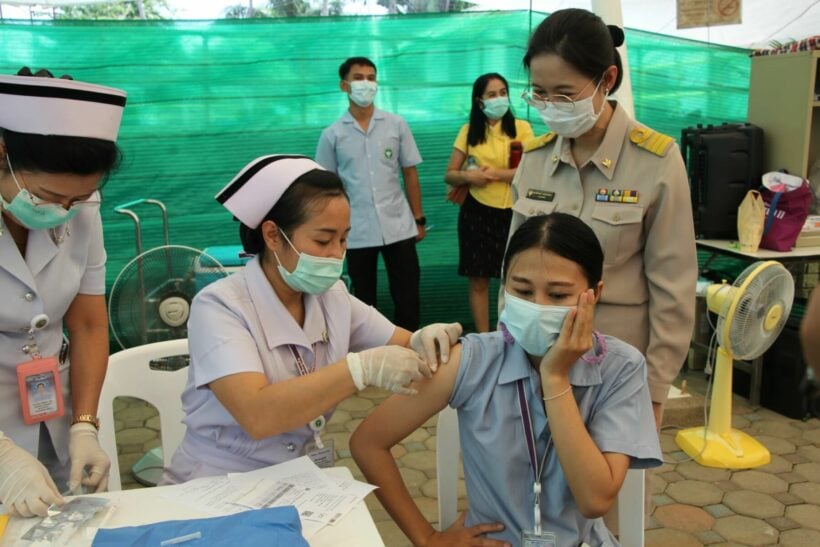 So far, 22% of the population in Phuket is fully vaccinated against Covid-19 while the majority of provinces in Thailand have not vaccinated any of the residents, according to data compiled by researcher Peter Scully.
Bangkok, the epicentre of recent infections with more than 15,000 confirmed cases since April 1, has only fully vaccinated 1% of the population. Around 10 million people live in Bangkok. Surrounding areas Samut Sakhon, Samut Prakan, and Nonthaburi, which have all been hit hard by the recent outbreak, have each only fully vaccinated 1% of their populations.
Despite the recent wave of coronavirus infections, which has made up more than half of Thailand's cumulative count of confirmed cases and virus-related deaths, the Thai government says they are still moving forward with plans to reopen Phuket to vaccinated tourists by July 1.
The island province has been rolling out a mass vaccination campaign in an effort to administer the 2-dose vaccine to 70% of the population by the end of June to reach herd immunity and reopen to foreign tourists. Tourism officials also plan to reopen Krabi, Phang Nga, Koh Samui, Pattaya, and Chiang Mai.
It's unclear exactly how many vaccines have been administered on the island of Koh Samui where health officials are rolling out a mass vaccination campaign. Some expats who work as English teachers on the island say they have received the vaccine. According to Peter's data, 2% of the population in Surat Thani, which includes Koh Samui and Koh Pha Ngan, have been fully vaccinated against Covid-19.
| | |
| --- | --- |
| Province | Population fully vaccinated |
| Bangkok | 1% |
| Nonthaburi | 1% |
| Phang Nga | 1% |
| Phuket | 22% |
| Ranong | 1% |
| Rayong | 1% |
| Samut Prakan | 1% |
| Samut Sakhon | 7% |
| Surat Thani | 2% |
| Tak | 3% |
*Data compiled by Peter Scully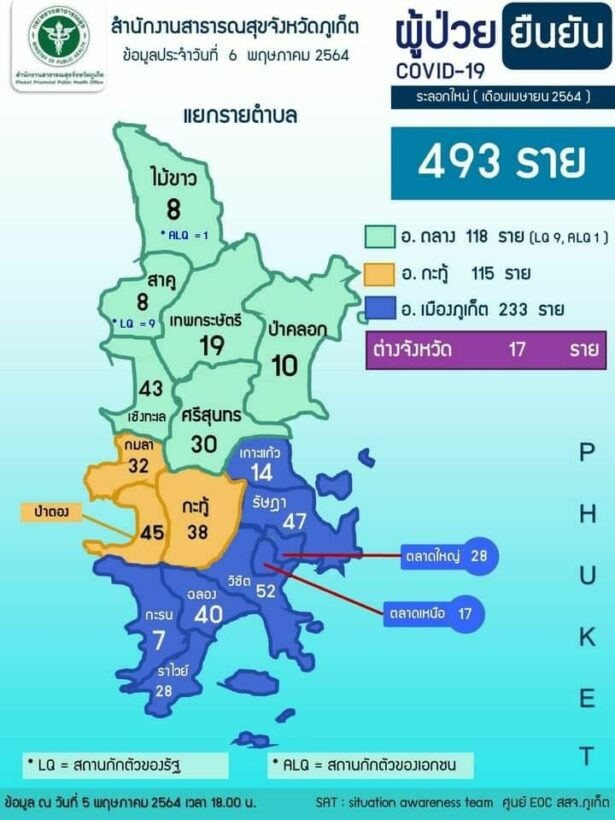 Want more from the Thaiger family?
📱 Download our app on Android or iOS for instant updates on your mobile
📧 Subscribe to our daily email newsletter
👍 Like/Follow us on Facebook
🔔 Subscribe to or Join our YouTube channel for daily video updates
Rising Phuket Covid-19 infections may cause ICU shortage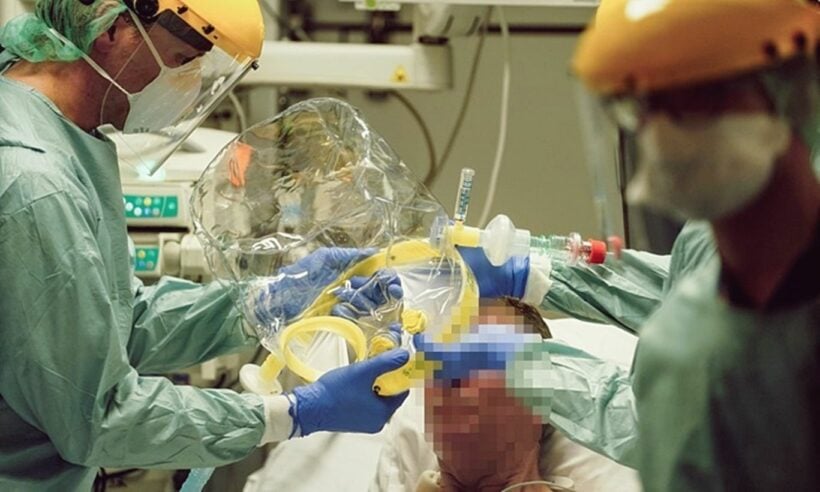 A shortage of ICU beds in Phuket may be coming soon according to an epidemiologist at the main government hospital, Vachira Hospital in Phuket Town. The Phuket governor held a live broadcast press conference where the doctor explained that, with the spread of the B.117 variant, which is more transmissible and often leads to pneumonia, she fears beds might fill quickly as infection numbers increase across the province.
The first and second wave of Covid-19 saw very little pneumonia, but national reports on the third wave show about one-in-four infections have pneumonia symptoms. Only 10% of cases in Phuket have severe symptoms, while 30% have light pneumonia symptoms, and about 50% see no symptoms.
Still, even 10% may require a lot of ventilators and overwhelm the health care system. At the government hospital, there are 200 beds available, but only 19 ICU beds for severe cases. ICU beds are already half full, and the number of pneumonia patients who may soon require those beds is growing quickly. An 80% bed occupancy is considered a critical situation for the ICU.
Infection rates have been high in Phuket, per capita, and experts warn that the island desperately needs to reduce the number of new infections immediately to avoid an ICU bed shortage catastrophe. The vice governor said that proactive screening has been stepped up, especially in Rawai, Cherng Talay, and Mai Khao, and health officials will expand to other at-risk areas. They're hoping proactive screening will be more effective than asking people for 14 day self quarantines.
Phuket currently has 476 people receiving treatment for Covid-19 with all but 1 originating in the province. 253 of those people have been discharged from the hospital, and the remaining patients are spread between 7 area hospitals while an additional 73 patients are receiving treatment at field hospitals.
Outbreaks have been spreading to different areas recently with Phuket town, Cherng Talay, Wichit, and Rassada currently marked as hotspots. With the frequent movement, the government is asking people to call 191 to report areas that may have many infections. The governor vowed that medical staff would then provide proactive testing and give care to those with Covid-19 already in order to slow spread and prevent an ICU bed shortage in Phuket.
Below are the latest figures for infections around Phuket.
Wichit ‒ 48 infections
Patong ‒ 45
Phuket Town – 44 (Talad Yai 27, Talad Neua 17)
Rassada ‒ 44
Cherng Talay ‒ 43
Kathu ‒ 38
Chalong ‒ 34
Kamala ‒ 32
Srisoonthorn ‒ 29
Rawai ‒ 26
Thepkrasattri ‒ 19
Koh Kaew ‒ 13
Pa Khlok ‒ 10
Mai Khao ‒ 8
Sakhu ‒ 8
Karon ‒ 7
SOURCE:The Phuket News
Want more from the Thaiger family?
📱 Download our app on Android or iOS for instant updates on your mobile
📧 Subscribe to our daily email newsletter
👍 Like/Follow us on Facebook
🔔 Subscribe to or Join our YouTube channel for daily video updates
Investigation: Was 91 year old woman's death from Covid-19?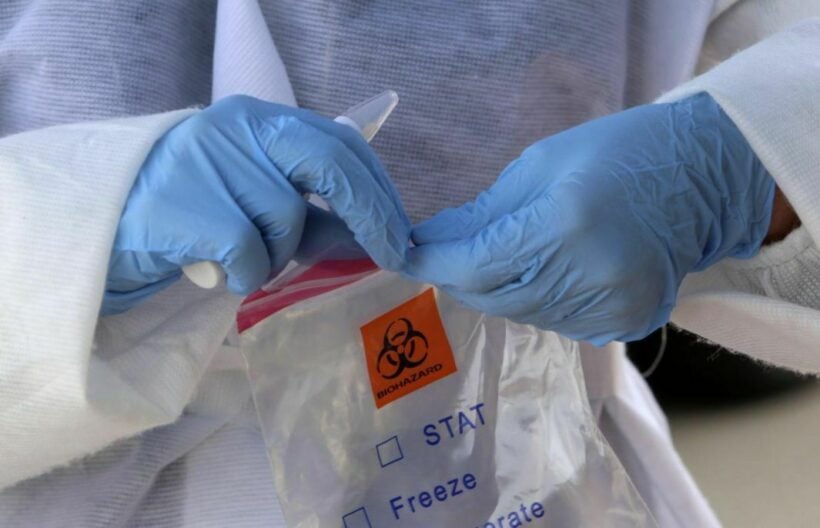 Medical staff are investigating the remains of a 91 year old woman whose body was found last night in order to determine if Covid-19 was a factor in her death. The woman was found in her home in Karon, Phuket, after police, rescue workers, and a medical team from the Phuket Provincial Hospital arrived around 6:30 p.m. She was found on the floor at the foot of her bed and her body was recovered using Covid-19 safety measures. The entire home was sprayed with a disinfectant for sanitation. The woman, Puan Kingkaew, was considered high risk for Covid-19 as she was treated about a week before her death at Chalong Hospital next to a woman that was later determined to have the Coronavirus.
That woman, an unnamed 74 year old, had entered the hospital on April 28 feeling dizzy and was later discharged after receiving treatment and medication. She was readmitted on the 30th with complaints of diarrhoea and dizziness. At some point on April 30, she was in the bed next Puan whose death is being investigated for Covid-19 involvement. The next day her symptoms worsened to include difficulty breathing and a fever and doctors x-rayed her lungs and tested her for Coronavirus before moving her to an isolation room. The following day, test results confirmed that the woman did have Covid-19, prompting Chalong Hospital to close until May 10.
The hospital director said that as many as 45 medical personnel and employees were exposed to the woman, and have been admitted to a local quarantine facility at the Royal Paradise and Spa Hospital in Patong. 14 more employees were considered low risk and told to self-quarantine at home and pay attention to any sign of infection.
In addition to the staff, four patients were considered at risk to exposure from the woman, and they and their families were transferred to Dibuk hospital for further treatment. Chalong Hospital announced they will still reopen on the 10th as planned, but if an outbreak of Covid-19 is identified that plan may change.
Meanwhile, medical personnel at Vachira Phuket Hospital are investigating further if the death of the 91 year old woman found in her home did in fact have Covid-19 and succumbed to her infection or complication. A recent case involving an elderly woman dying at home with Covid-19 while waiting for a hospital bed sparked national interest and mourning.
SOURCE: Phuket News
Want more from the Thaiger family?
📱 Download our app on Android or iOS for instant updates on your mobile
📧 Subscribe to our daily email newsletter
👍 Like/Follow us on Facebook
🔔 Subscribe to or Join our YouTube channel for daily video updates