Swingers tee up record golf cart drive from Pattaya to Phuket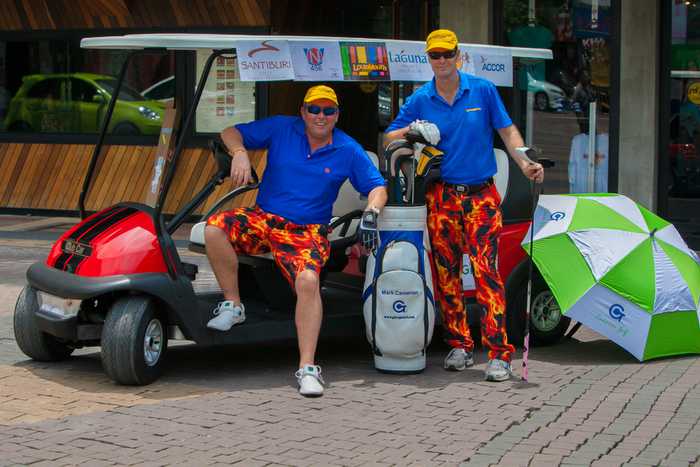 PHUKET: Golfers Graham Haslam and Mark Cameron are preparing to set a world record by driving an electric golf cart from Pattaya to Phuket to raise funds for local children's education charity Phuket Has Been Good To Us.
The "standard" electric golf cart selected for the record-breaking undertaking, to begin in March next year, will include some modifications, namely solar panels which will help to increase the power per charge by 20 per cent, giving the cart a range of about 85 kilometers per charge.
"The journey from Pattaya to Phuket will take approximately 24 days, travelling 1,200 kilometers through nine provinces," said Mr Haslam.
"While we expect the journey to be challenging, tiring and fun, the main aim of the world-record attempt is to draw attention to the fantastic work of the Phuket Has Been Good To Us Foundation and raise money to support their work further."
The intrepid cart drivers will raise funds by stopping to play some of Thailand's most famous golf courses, including Banyan and Springfield Royal CC, both in Hua Hin; Burapha Golf Course; Laem Chabang Golf Course; and Santiburi Samui, considered one of Thailand's most picturesque courses. The final round will be played at Laguna Phuket.
During the journey, the record go-getters will be joined on the golf courses by Asian Tour professionals such as Berry Henson – pending their schedules.
There will be no problem recognizing the pair, as their clothing has been sponsored by GOT shirts and Loud Mouth golf apparel.
The men will also be playing the famous St Andrews Old Course during the trip by paying a visit to GolfZone's golf simulator in Ekkamai, Bangkok.
Should the golf cart start to fall behind schedule, Phuket-based Go-Kart racing driver Dylan Young may be called in to make up lost time.
Among others, Fox Sports Asia and Golf Channel Thailand will be airing footage of the trip and highlighting the experiences of the journey.
The trek will conclude with a gala fund-raising event at the Hard Rock Cafe in Patong, where the drive will be recognized by Guinness World Records as a new world record, and the actual golf cart used on the journey will be auctioned off to raise funds for the charity.
All proceeds from the challenge will go to Phuket Has Been Good To Us, a Thai-registered charity established in the aftermath of the 2004 tsunami.
The money raised will enable the charity to continue to expand its much needed English education program, which provides free English lessons to more than 1,000 underprivileged Thai children aged 3 to 18 in three government schools on Phuket.
Oil and gas products and services provider Gaylin International, as well as Phuket's own Tai Pan Night Club in Patong, have already stepped up as sponsors for the record attempt.
For more information on how to join in sponsoring the world-record attempt, email graham@phukethasbeengoodtous.org.
Keep in contact with The Thaiger by following our
Facebook page
.
Immigration police arrest German man in connection with death of German woman in Pattaya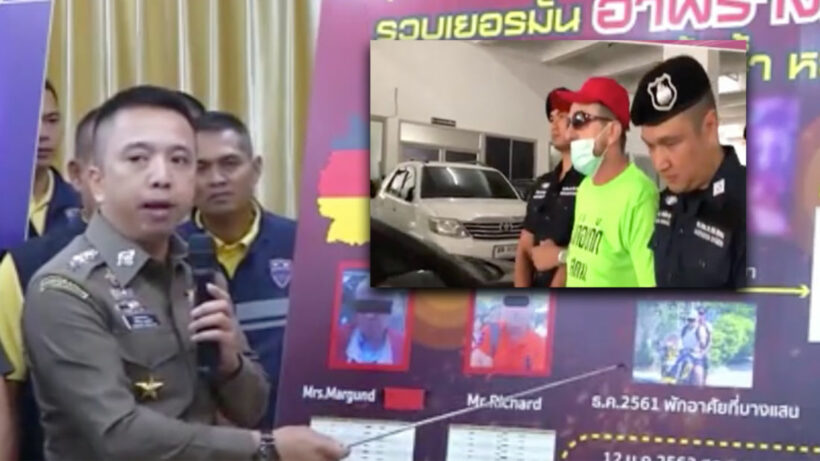 A German man who has overstayed his visa has been arrested in Pattaya in connection with the death of a German woman found dead in a canal in Chonburi province.
The Pattaya News reports the dead woman as 77 year old Marg und Schaefer and says she ran a bar with the man who was taken into custody on Tuesday.
The alarm was raised when Ms Schaefer's family in Germany contacted German police when they were unable to contact her. German authorities then contacted the police in Thailand, who tracked down the man after finding his visa had expired in June 2017. He is believed to be 52 years of age and known only as Mr Richard.
It's understood the arrested man is also facing fraud charges in his home country and fled to Thailand after allegedly conning several elderly women out of more than 6,000 euros.
Police have questioned his Thai girlfriend, who claims Ms Schaefer died in January after falling in the bathroom. She says Mr Richard then disposed of her body in a canal in Chonburi, adding that he had been spending the German woman's pension fund on a daily basis.
A warrant was issued for the man when Ms Schaefer's body was found in the canal on January 12 and he was eventually tracked down to a rented house earlier this week. He denies all charges against him.
It's understood the police will be using DNA testing to confirm how Ms Schaefer died.
SOURCE: thepattayanews.com
Keep in contact with The Thaiger by following our
Facebook page
.
International chess competition finishing in Jomtien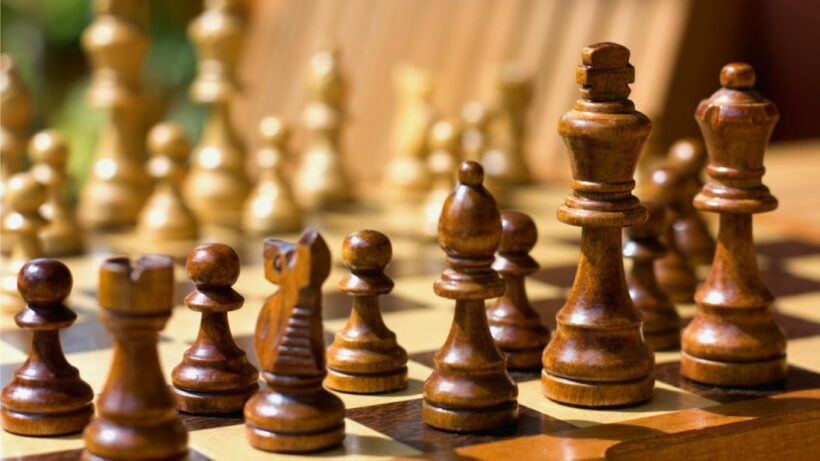 More than 300 youth and senior contenders from 42 countries are competing in the 2019 Thailand Pattaya Open Chess Championship, October 19-23 at the Bay Beach Resort in Jomtien.
The Thailand Chess Association is hosting the competition in association with 101 Chess Academy and Pattaya Chess Club.
The event follows the success of the Pattaya Rapid & Simultaneous Chess Festival 2019 earlier in October.
The closing ceremonies will be held at Bay Beach Resort, Jomtien on October 23.
SOURCE: thepattayanews.com
Keep in contact with The Thaiger by following our
Facebook page
.
The body of an unidentified foreigner found floating south of Pattaya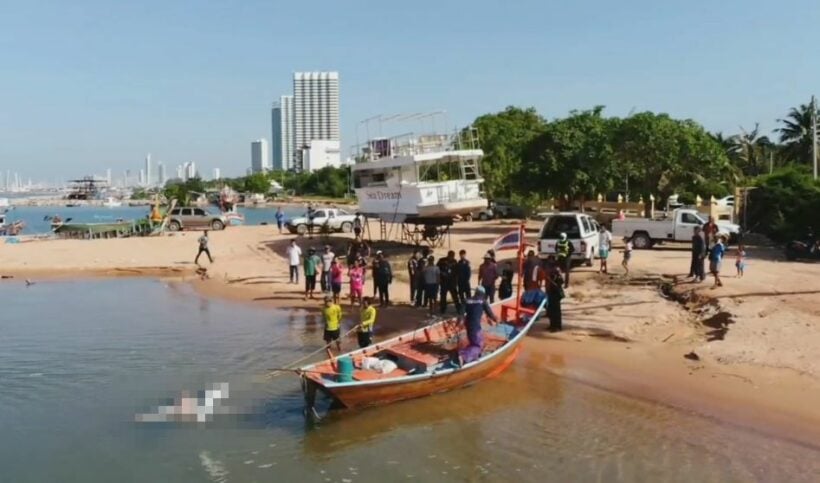 A fisherman has recovered a body, thought to be a foreigner, from the Gulf of Thailand off Sattahip.
Na Jomtien Police were notified of the body by 24 year old Teerapong Boonwat, a fishing boat captain plying the waters around Sattahip, south of Pattaya.
Mr. Boonwat had recovered the body found floating near Koh Ped (Duck Island), about three nautical miles from the Sattahip shore. Police and emergency responders rushed to the scene near Amparam Temple.
Police report that the male body appears to be a foreigner aged around 40 years old with a beard and little head hair. He was wearing a white T-shirt, long jeans and black sneakers.
No identification was found on the man. It is believed that he had died at least 7 days before his body was found floating in the water. The police didn't state if there was any signs of foul play or the condition of the body.
Police are investigating the incident and reviewing missing person reports to establish identification.
SOURCE: The Pattaya News
Keep in contact with The Thaiger by following our
Facebook page
.