Phuket
Police hunting for two men who robbed shop in Chalong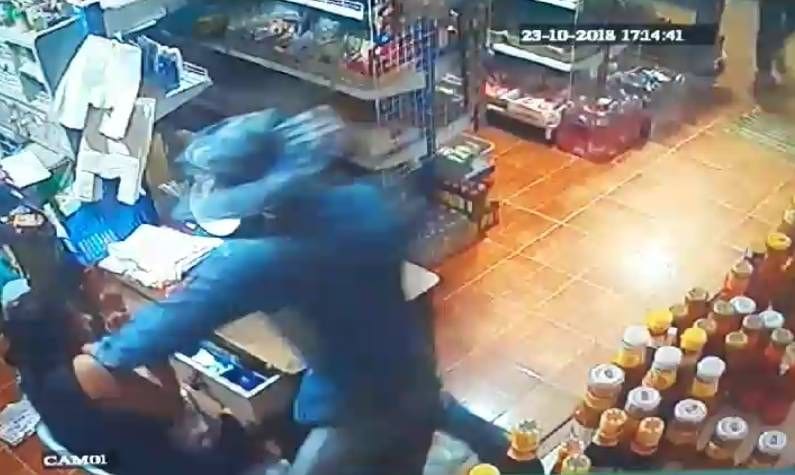 Police are still hunting for two suspects who last night robbed a shop in Chalong and sped away with 3,000 baht cash and a gold necklace.
The Chalong Police were notified of the incident at 7.15pm last night, that two suspects had robbed the shop in Soi Songkhun in Chalong.
CCTV footage showed the two suspects on a motorbike stopping in front of the shop before going inside the shop. One suspect used a sharp pointed weapon, believed to be a knife, to point at a woman staff member and took a gold necklace valued at 20,000 baht. Another suspect took 3,000 cash from a cash register draw before speeding away.
Chalong Police Chief Col Pakkayot Tanongsak says, "We believed that these two suspects are living not far from the shop. The victim has confirmed that one of the suspects has bought goods from the shop before who might be a worker who lives nearby."
"We are now checking the local worker camps. We believe that suspects will be arrested soon to face legal action."
Watch the CCTV video HERE