Phuket
Police hunt for suspects after an early morning car chase around Phuket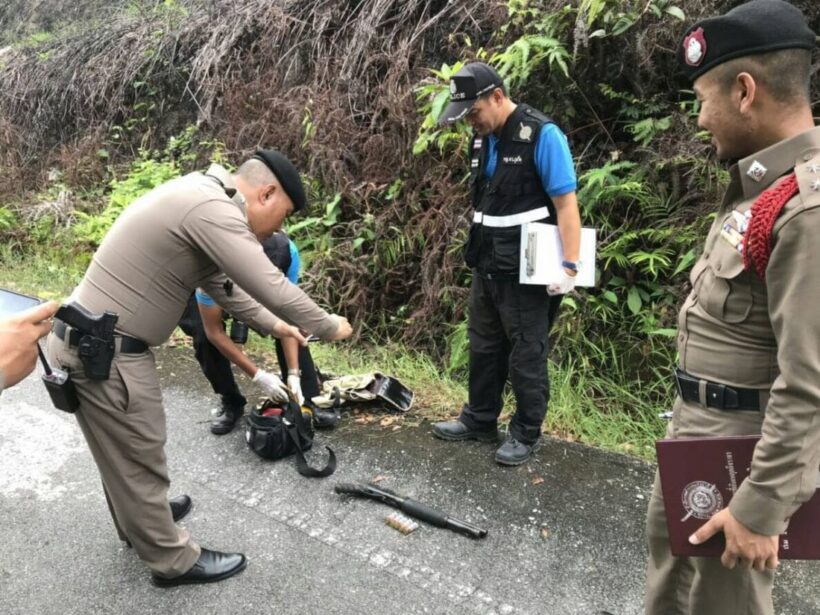 Phuket police are now hunting for suspects who broke through a checkpoint in Rassada and then abandoned their car in Chalong early this morning.
The Phuket City Police set up a routine checkpoint at 2am on Rassada Nusorn Road in Rassada. A Lop Buri licensed sedan approached the checkpoint but slowly turned back and sped away. The car then collided with a parked police motorbike and pickup truck.
One of the passengers then started throwing beer cans at police motorbikes while the police were pursuing the car along Ruam Pattana Road in Rassada and then along Narisorn Road. The fleeing car again rammed the police pickup truck.
Police fired shots at the car's tyres but the driver continued heading along Chao Fah West road to Chalong. The car then disappeared into Soi Nakok in Chalong.
At 8.20am Chalong Police were notified from locals that the car was found left near a weather reporting station (Mai Tao Sipsong Mountain).
Chalong Police arrived at the scene to find a Lop Buri registered licensed car with four bullet holes. No one was found inside the car. A sawn-off rifle with bullets and more ammunition were found inside a bag 1.8 kilometres from where the car was found.
Police are hunting for suspects and continuing their investigation.