Religious tolerance is OK until it starts interfering with community health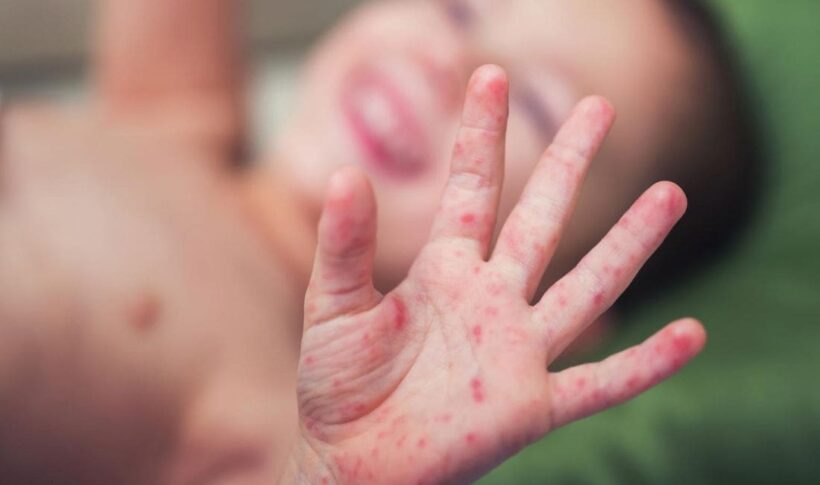 Last week it was revealed that six children have died in the southern provinces of Thailand since June this year. Sadly, children die all the time through misadventure and incurable disease.
But these six children died from Measles, one of the many diseases that have been brought under control in most communities over the past half century. Vaccination has also brought under control scores of other, in the past, deadly or disabling diseases. Here are just a few…
There is no mystery about all this. The untold misery that's been prevented by the science of vaccines has been one of the greatest inventions in medical history. So why are we reading this news?
Yala province alone has registered nearly 500 measles infections since the disease began spreading in June, according to the Yala Provincial Public Health Office. So far there have been six deaths in the province, and the infection rate has rapidly risen since September.
The recent completely baseless fear-mongering about vaccines and their connections with autism, has now been completely debunked and disproven. There is no peer-reviewed evidence that supports these claims, originally made by a now-discredited Dr. Andrew Wakefield in 1993, now struck off the UK medical register for unethical behaviour, misconduct and fraud.
When added to religious conviction, this mis-information can become life-threatening for the unvaccinated and uneducated.
"The main cause of the mass outbreak of measles in the far South is the large number of Muslims who are refusing to take the vaccine," said Vaccine Preventable Diseases Division director Dr Pornsak Yoocharoen.
For a Muslim mother, she is torn between a number of clashing influences – the Thai medical system which rolls out the World Health Organisation standard for vaccination of children, misinformation on the internet, some Dato (Islamic teachers) who advise against vaccines and their Islamic texts which, in a round-a-bout manner, says Muslims shouldn't be vaccinated (depending on your interpretation).
Dr Abdul Majid Katme, head of the Islamic Medical Association, is telling Muslims that almost all vaccines contain products derived from animal and human tissue, which make them "haram", or unlawful for Muslims to take. Islam permits only the consumption of halal products, where the animal has had its throat cut and bled to death while God's name is invoked.
But, put simply, the facts must win out if Thailand is to avoid a dangerous outbreak of measles, and potentially, other completely preventable diseases
Not vaccinating children is a form of child abuse. If not vaccinating your own child isn't bad enough, the situation can get completely out of control, quickly, as measles (in particular) is very infectious and can spread to unvaccinated populations quickly. So it's not just about you and your children, it's about the whole community.
"We have been trying to promote childhood immunisation in the three Southernmost provinces for many years, but these efforts are not very fruitful. This is because since the southern insurgency was ignited a decade ago, officers have found it harder to work with local communities due to the lack of trust among local Muslims and the insecure situation for the officers," said Dr Pornsak.
Whilst the battle against passionately-held beliefs, misinformation and non-sensical religious-based resistance to vaccines seems unsurmountable, it is one area where 'tolerance' is not an option when there are wider public health implications. Big implications.
Sheikhul Islam Office secretary Sutham Boonmalert directly addressed the issue last week, saying that though some vaccines contain ingredients derived from pigs, which are forbidden for Muslims, it was more important for a good Muslim to remain in good physical health at all times.
A book written some 1,400 years ago, long before anything was known about the causes of disease and famine, let alone vaccines, is not a reliable text for the modern control of public health. People are well entitled to their religious beliefs and should be able to conduct their lives in a way that brings them comfort, peace and happiness. But when those beliefs step into the realm of public health and community safety the push-back from authorities must be swift and firm.
Believe what you will but leave you faith at the front door of the hospital or medical clinic before you enter.
The three southern Thailand provinces are now facing a serious outbreak of measles – this is a major public health concern for anyone traveling to these communities or the possibilities of infected people travelling beyond their daily borders.
Having any children diagnosed with Measles in 2018 is a preventable scandal that deserves urgent attention from medical authorities before it spreads further. The virus cares not about borders, or your religion, and will spread to unvaccinated populations.
No amount of prayer will stop that nor will your prayer bring any comfort to your infected child.

PHOTO: Jakarta Post


Read more headlines, reports & breaking news in South Thailand. Or catch up on your Thailand news.
"Racial profiling and xenophobic" – a rant against Dual Pricing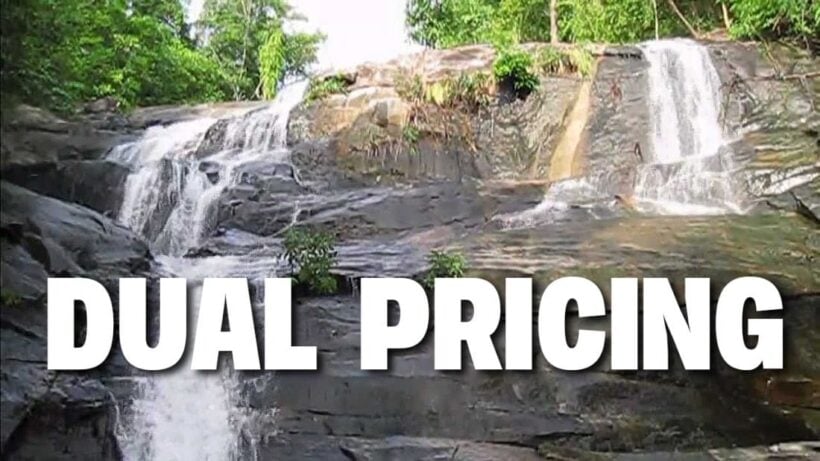 The rules are applied in a lumpy fashion at various tourist hot spots around the country as well as some national parks. Sometimes it's applied, sometimes, not, sometimes there are signs, sometime they make it up as they go, sometimes they will allow local expats in for the Thai price.
There are dual-pricing apologists who say 'Hey, it's cheap anyway, so pay up and shut up'. Whilst dual-pricing whiners say it's unfair, racist and shows a lack of grace towards tourists and foreigners.
Here's the story from 'Despondant Foreigner'. You can have your say on the post at our Facebook page…
"I would like to share my story with you that happened to me this morning. I visited Promlok waterfall in Nakhon Si Thammaratt with my Thai wife, child and wife's family. Upon arrival two soldiers approached our car and my wife began talking to them. They explained to her that as today is Songkran all Thai's get to go to the waterfalls free of charge but I had to pay. Then a woman dressed in yellow approached the car who confirmed what the soldiers said and told my wife that this is a new law. Well we were all disgusted and proceeded to drive back down to the bottom of the waterfall where we could all swim for free.
I am absolutely disgusted by this. Yet another example of Thailand's racial profiling and xenophobia towards foreigners. The fact that I am married and have children here doesn't make a difference. Because I have white skin I must pay the fee whilst all Thais go in free."
SOURCE: ThaiVisa
Fox News fake news, Phuket gets a bullet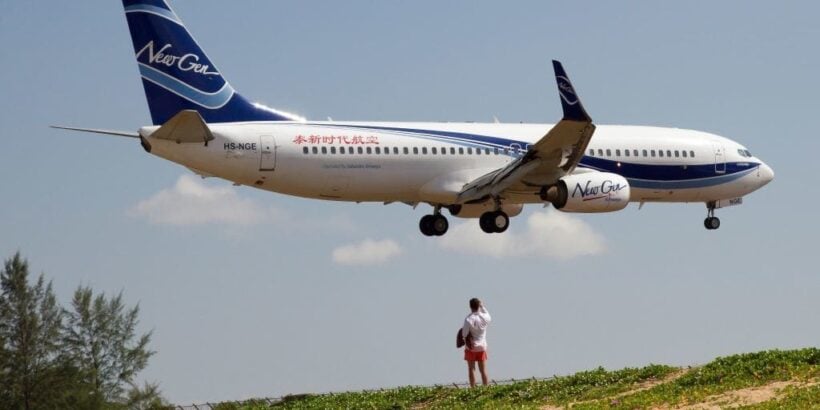 by Bill Barnett, C9Hotelworks.com
As Phuket moves slowly into low season, a story published in the international media by the US-based Fox News about how tourists could face the death penalty over taking photos at the island's airport is a highly flaw piece of sensationalist fake news.
Clearly there is no likelihood that the Thai authorities will apply a legal maximum penalty under the Air Navigation Act for tourists posing for selfies as airplanes land. More likely would be a  charge of trespassing and a fine.
Clicking into Google this morning the story is now running with the New York Post, MSN and other news outlets abroad.
What is distressing is to see how news providers sensationalize Thailand and Phuket with little regard as to the consequences of the economic impact of such a story.
For most readers, what they will remember when reading such a piece is only the headline about Phuket, Mai Khao Beach and the death penalty.
What a sorry state of affairs mainstream news has become.
To read the Fox News article clock HERE.
Is Thanathorn the new Thaksin? Will the 'establishment' tolerate his new political vision?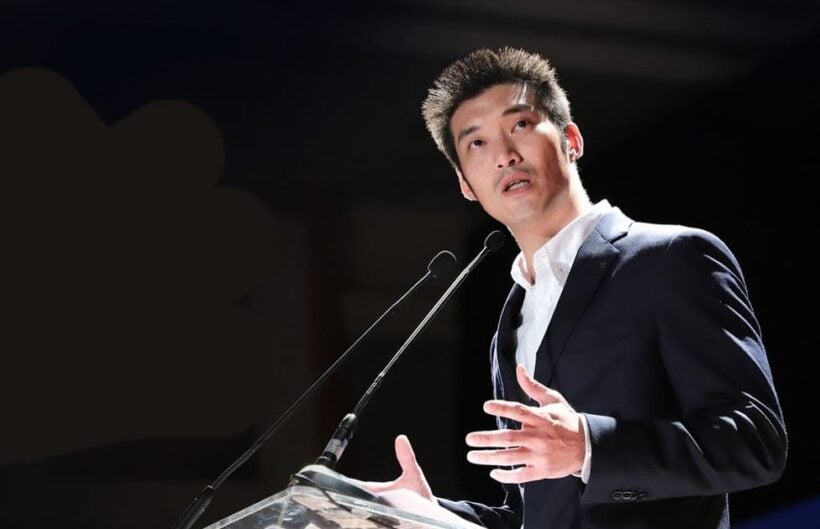 Is Future Forward Party leader Thanathorn Juangroongruangkit a popular fad or does he, and his party, have the staying power to make him a sustainable threat to the entrenched Thai political elite?
Many analysts are comparing Thanathorn to Thaksin in his early days. They say there are clear similarities. First off, Thanathorn is facing the kind of legal trouble that Thaksin faced when Thailand's political crisis started to brew.
After becoming Thailand's PM, Thaksin faced a share transfer scandal in which he moved his company shares to poor servants, allegedly to avoid stock market restrictions imposed on people owning big lots of stocks. Now, 40 year old Thanathorn is facing a legal controversy over his previous ownership of media shares, which could still doom his election candidacy.
The allegations are yet to be considered by the Election Commission.
Thaksin, in spite of repeated denials, was always alleged to have controversial political ambitions. Thanathorn, meanwhile, is seen in an increasingly similar situation. The list of complaints is growing, many to do with his perceived unorthodox ideology that contrasts with the conservative political 'Thainess' that includes non-negotiable support for the Army and Monarchy.
Thanathorn has been criticised for something he said about the Khana Ratsadon Party, which played an instrumental role in changing Thailand's system from absolute monarchy to constitutional monarchy in 1932. The secretary-general of Thanathorn's party has also been forced to deny making highly-controversial comments about Thailand's political culture.
Future Forward did very well on March 24, surpassing pundits' predictions for the new party. Analysts say the success is due to three main factors — Thanathorn's youthful image that attracted the majority of first-time voters, the dissolution of the Thai Raksa Chart Party that shifted a lot of votes to Future Forward, and the new party's fresh ideology and perspectives.
He, and the party, attracted a lot of newer voters along with a core of disaffected voters who are looking for change.
But Thanathorn's looming legal trouble is described as a potential banana skin. It concerns a large number of shares he had in a media company, which were transferred to his mother so that he could qualify as an election candidate.
One apparently-private document, which he is relying on, showed he transferred the V-Luck Media Company shares on January 8, before he applied for election candidacy. Another document, which his accusers are relying on, apparently showed the transfer was brought to the authorities' attention after he became an election candidate.
Controversy continues to build around the young billionaire and chances are it will grow.
SOURCES: Thai PBS | The Thaiger