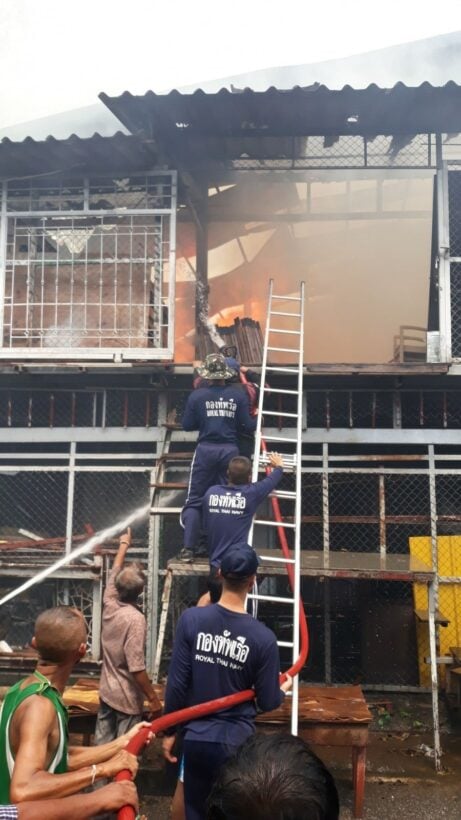 No injuries have been reported as a fire engulfed a furniture warehouse today (June 30) while officers from the Royal Thai Navy Third Area Command were also called in to help to put out the fire.
The Wichit Police were notified of the fire at 11.30am. About 10 fire trucks and crews have been fighting the blaze at the furniture warehouse in Wichit.
Read more HERE.
Wichit Police reported that the warehouse is mainly constructed of steel with zincalume roofing. The warehouse stored new furniture and was also an area for the storage of wood as well.
Inside fire crews found flammable materials such as paint thinners, coloured paint, plywood, some already constructed furniture and lots of saw dust littering the floors.
The warehouse belong to PK Inter Park Company which is owned by Worapan Suwanchaowalit . There are about 100 workers, both Thai and migrant workers. Many of the workers live nearby outside the warehouse. On Saturday, workers were only working half day.
Locals nearby told police that staff were working when the fire started. Workers ran out from the warehouse to escape. Locals say that they saw the fire start from a storage room.
As of 3pm most of the smoke had already dissipated.
Phuket Forensic Police will now move onto the scene and investigate further.