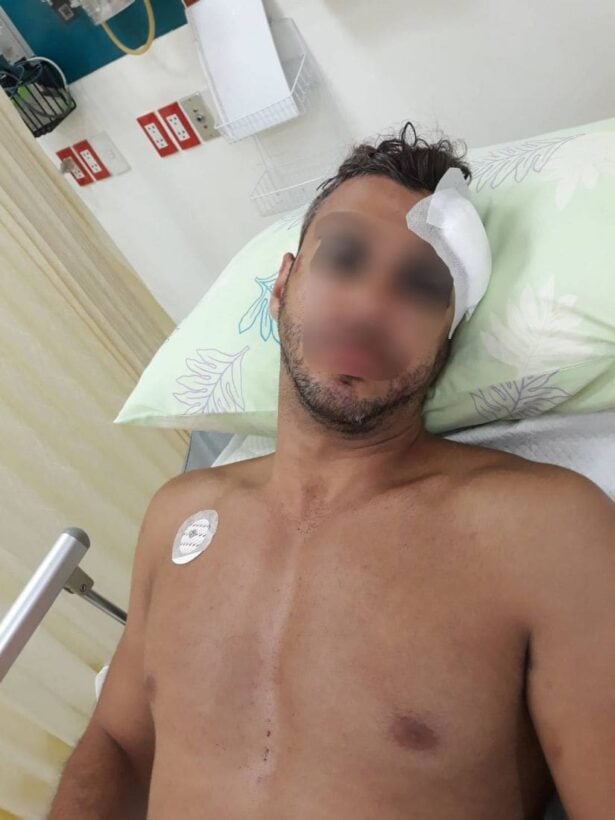 An Israelian tourist has sustained head injuries after being hit with a glass bottle by a young Thai man last week, allegedly over an issue of 'jealousy' in Krabi. You guessed it, over a love-interest.
Koh Phi Phi Police were notified of the tourist's injuries following last week's attack.
Police arrived at a restaurant to find an injured male tourist identified as 30 year old Dani Isrirulnikov, an Israeli national. He had sustained a head injury. He was transferred to hospital for treatment.
Local witnesses told police that the incident happened in the early morning. The suspected attacker has been identified as 24 year old Premanan Kongpoon from Phang Nga.
Mr Isrirulnikov, who was walking along the road stopped to chat with Premanan. After that they started arguing. Premana used a glass bottle and hit Mr Isrirulnikov's head. After that Premanan sped away.
Premana was jealous that Mr Isrirulnikov had talked with his girlfriend. It has not been reported what may have been said between Mr Isrirulnikov and the girl. Premanan was later arrested by Koh Phi Phi police.