International Hip Hop sensation at Sugar Club Phuket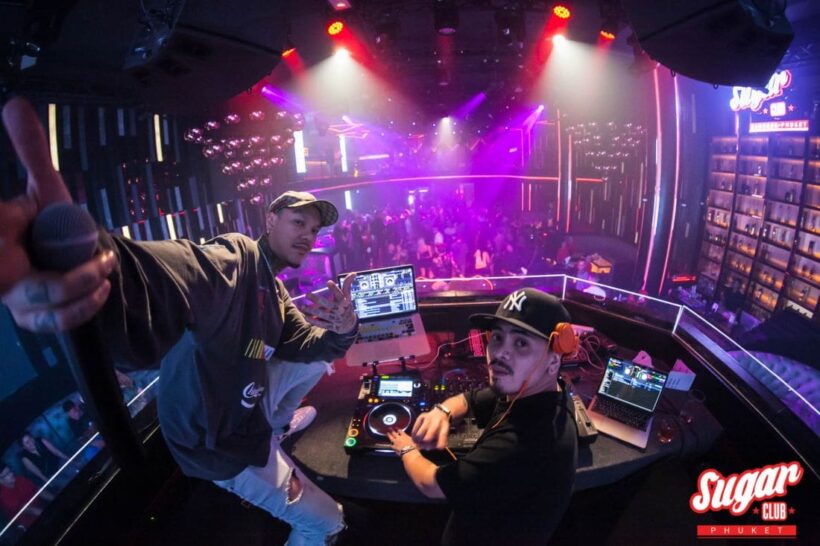 Sugar Club Phuket is hyped to host the Thailand premier of US Hip Hop sensation Rae Sremmurd, live on Tuesday, January 22.
Ever since Rae Sremmurd exploded onto the scene with SremmLife bangers "No Flex Zone", "Unlock the Swag" & "No Type", Hip Hop parties just haven't been the same. Brothers Swae Lee and Slim Jxmmi may be relative new-kids on the block, but they've already build massive success, notably since their Gucci Mane-featuring SremmLife 2 single "Black Beatles," and the accompanying online Mannequin Challenge rocketed them onto the international circuit.
More recently, their viral fanbase was gifted a fist-full of freshness when the trio of LPs on SR3MM arrived last year. A stand-out album with guest features from the likes of The Weeknd, Travis Scott and Future was always expected. But the inclusion of a strong pair of solo albums from Swae (the smooth ride of 'Swaecation') and Jxmmi (the trappier 'Jxmtro' with a stunning rap from Zoë Kravitz) proved the duo's star quality beyond question.
To quote Swae Lee: "We gonna be in one of the Hall of Fames; it doesn't matter if it's the hip-hop, the opera, or whatever, we're going down in history for something. There's gonna be statues of us. We gonna go hard while we're here. We're going to make classic, timeless music and make a mark on these motherfuckers."
Witness the rise of a legend at Rae Sremmurd's first show ever in Thailand, only at Sugar Club Phuket – live on Tuesday, January 22.
Facebook Event​ HERE
Email​: ​[email protected]
Phone​: +66 98 889 8590




Find local events and browse venues in Thailand with Thaiger Events, or post your own today.

Read more headlines, reports & breaking news in Phuket. Or catch up on your Thailand news.
Now you can study the success of K-pop band BTS – University of California, Berkeley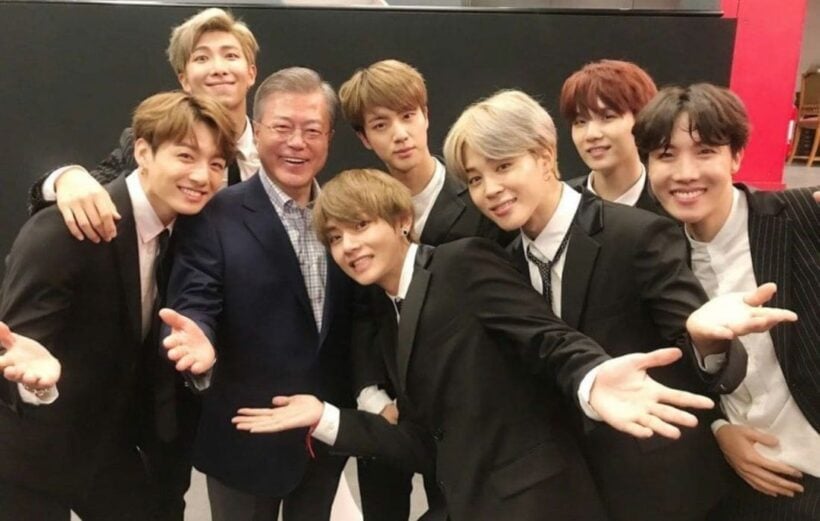 PHOTO: BTS members posing with South Korean President Moon Jae In
400 million views, 500 million, 600 million. Just scroll through the group's songbook on YouTube from the past five years and you will be watching music history in the making – a success built on a new pop genre, new 'music business' model and seven young South Koreans hell-bent on succeeding in the music world, beyond South Korea.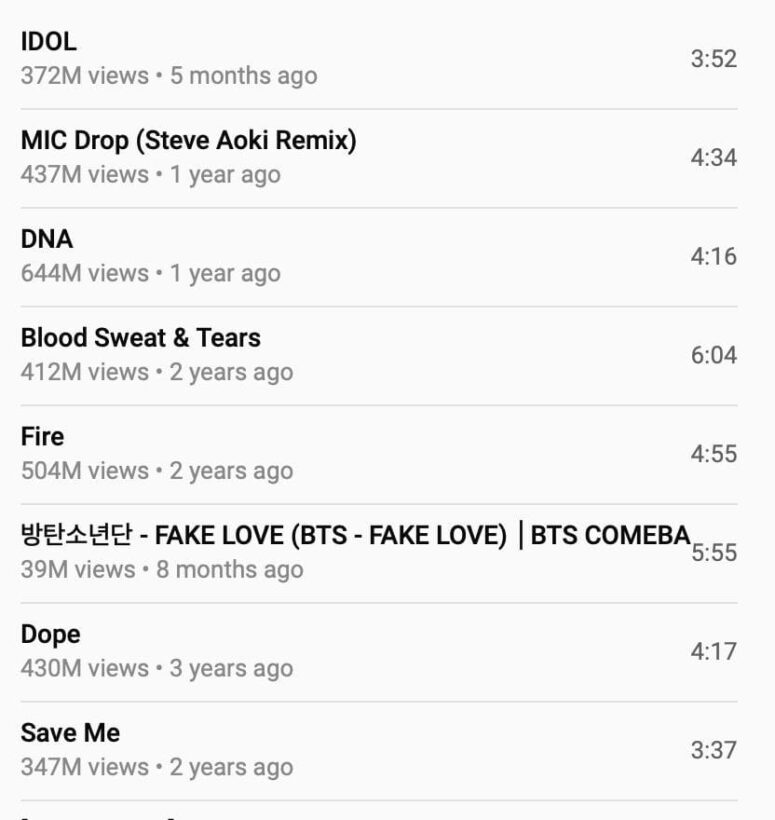 Now, the global success of K-pop act BTS lies at the core of an academic course launched at the University of California, Berkeley. The student-run course has been announced on the university's website as part of UC Berkeley's Democratic Education at Cal program.
The group – consisting RM, J-Hope, Suga, V, Jungkook, Jimin and Jin – have amassed a social media following (called ARMY), ignited live audiences with their happier sharp choreography and won international awards. It hasn't all been easy and their story, from seven teenagers living in one dorm in Seoul, to international music stars has lessons for all interested in modern pop music.
On the course "Next Generation Leaders: BTS" students will learn about the K-pop boy band's growing global impact, which led to their immense success.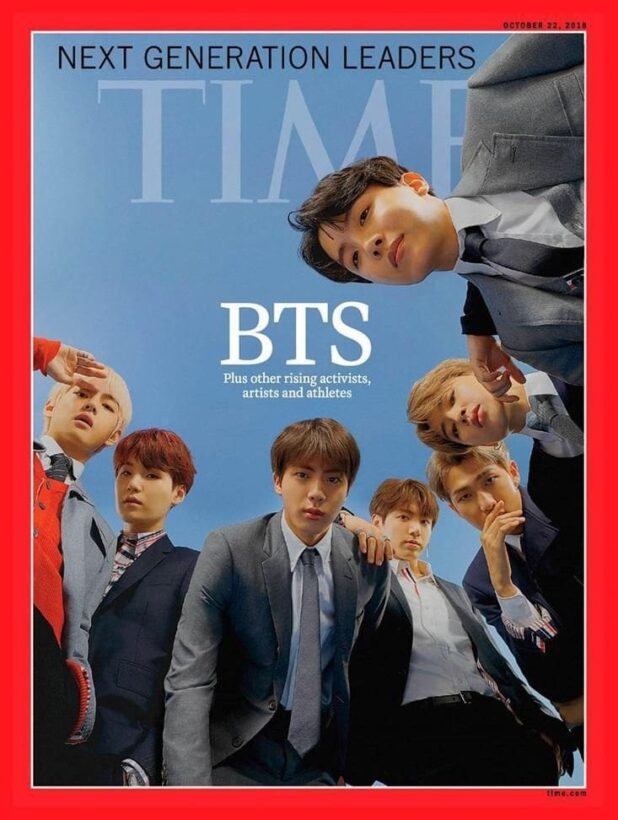 The DeCal program allows students to create and facilitate their own classes on a variety of subjects, as reported by Yonhap. The BTS class is an option for media students at UC Berkeley and will be offered for the first time in spring.
The course outline for "Next Generation Leaders: BTS" on the school's website reads: "This course will focus on Korean boy group BTS and their global impact. We will attempt to explore the group's history, artistry, philanthropy, and many other aspects in order to analyze their growing impact in society as well as their international success."
It would also dive into the intricate world known as 'Bangtan Universe' that the group has created through its album concepts and videos. Media articles and interviews would be utilized as well, and students would come up with theories about the group's success.
The orientation session for the course was held on Feb. 5, and a Twitter account has been dedicated to the course. A photo on Twitter showed the enrolled students watching a video of BTS' acclaimed speech during a United Nations General Assembly session in September. BTS fans expressed their support for the program on Twitter.
BTS attended this year's Grammy Awards in Los Angeles and made history as the first K-pop presenters at the event. The group's album Love yourself: Tearwas nominated in the Best Recording Package category. They made history in 2018 with two Number One albums on the Billboard Top 200 charts.
Thai-Indian Funfair in Bangkok tomorrow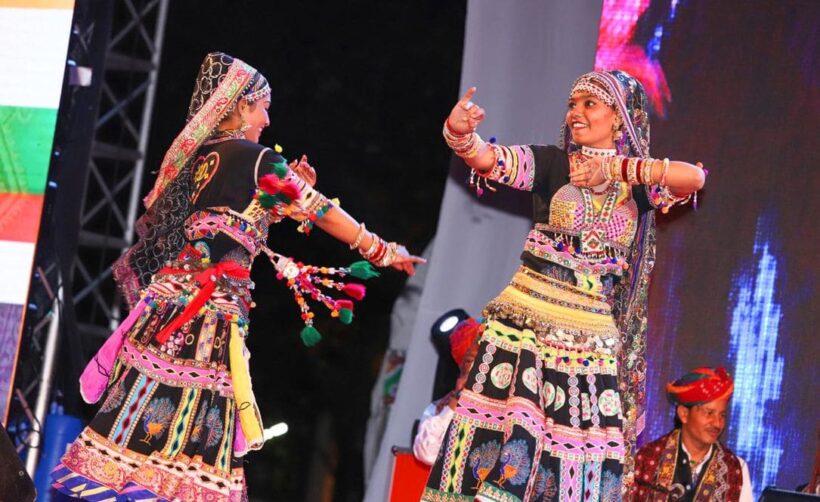 The fifth Thai-Indian Funfair returns to Srinakharinwirot University in Bangkok tomorrow (Saturday) to strengthen cultural relations between both countries. The fair arrives at a time when Indian tourist arrivals are on an upswing with new direct flights into Bangkok and Phuket providing new routes and cheaper fares.
This annual popular event, held from 3pm to 9pm, is jointly organised by the Indian Embassy in Thailand and the Indian Social Club of Thailand consisting of 65 Associations of Indian Diaspora in Thailand.
It is expected that about 10,000 people, including students of the university, will participate in the event.
A variety of activities are planned such as Thai, Indian, & international cuisine; games, cultural program, lifestyle and northeast India cultural fashion show; Indian heritage corners, India-Thailand quiz contest; special folk dance troupe from Manipur Northeast India, India; exhibitions; first Miss Thai-Indian Funfair Beauty Pageant 2019.
Srinakharinwirot University hosted the first inaugural Thai-Indian Fun Fair in 2014 followed by Thammasat University (Tha Prachan Campus) in 2015 and Chulalongkorn University in 2016. Once again the popular event is returning to Srinakharinwirot University, Sukhumvit 23 in Bangkok. In 2018, SWU hosted the 4th Thai-Indian Fun Fair second time. This is the third time Srinakharinwirot University host annual fun fair at its prestigious campus.
All are welcome to join the day with family and friends and entry is free.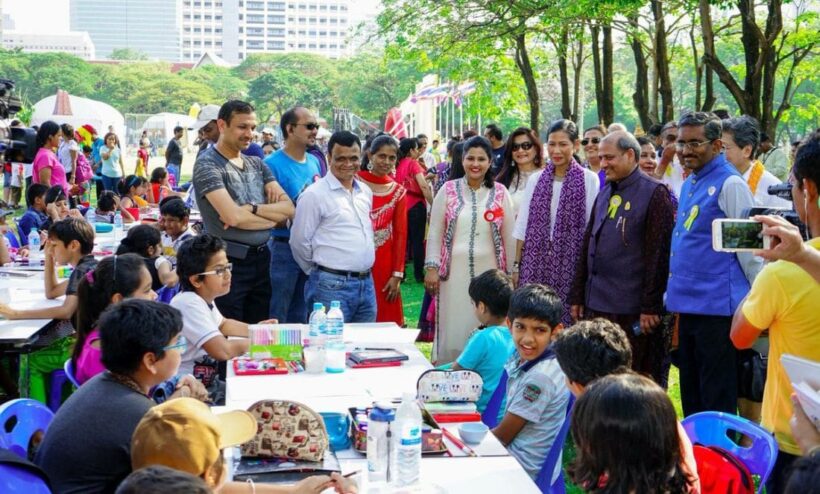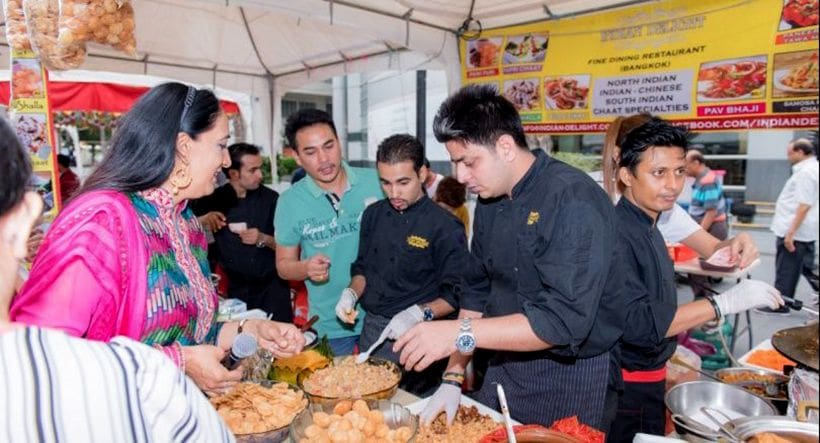 SOURCE: The Nation
Laguna Phuket selected to host inaugural Thai Fight Phuket Asia's premier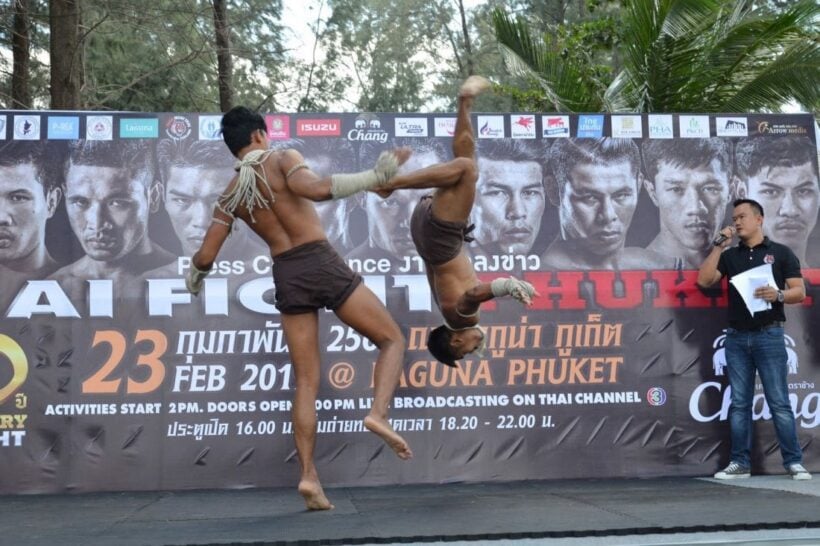 Thai Fight and the Sports Association of Phuket are jointly hosting the inaugural 'Thai Fight Phuket', a televised international sport entertainment event showcasing Muay Thai boxing and promoting Phuket tourism. The event will be on Saturday, February 23 at Laguna Phuket.
Thai Fight Phuket will feature King's Cup Champions; Saenchai, Saensatarn, Payak-Samui and Thai Fight's Fighter led by Tengnung and Thai actor Peter Denman. A combination of Thai and foreign fighters will be matched up against one another in a purpose-built ring at Laguna Grove, an outdoor event venue by the lagoon where other mass-participation sporting events such as Laguna Phuket Marathon and the Triathlon take place.
"Thanks to Thai Fight, Phuket Province and The Sports Association of Phuket, for selecting Laguna Phuket as Thai Fight Phuket's venue," said Ravi Chandran, Managing Director of Laguna Phuket, at yesterday's press conference.
"We are confident that Thai Fight Phuket will be another successful event that helps promote Phuket's sport tourism. We are honored to have been a part of Phuket Province's success in tourism and sport tourism," he concluded.
The conference also featured "Muay Thai" Thai Martial Art Shows by Tiger Muay Thai, Thai Fight Phuket's co-sponsor.
Thai Fight Phuket will be staged on Saturday, February 23 at Laguna Grove, Laguna Phuket. The gate will open from 4pm onward.
The entry is free and tickets will be available for distribution at various locations in Phuket. Polo-shirt option is available for purchase via Line Application @thaifightphuket, where buyer gets 2 tickets per shirt. The event expects to welcome 10,000 Muay Thai fans.
Thai Fight Phuket will be broadcast live on Thai TV Chanel 3, 33, 28 and LINE TV.
To learn more about Thai Fight and Thai Fight Phuket, visit www.thaifight.com