VIDEO: Thai netizens outraged as school makes student cut hair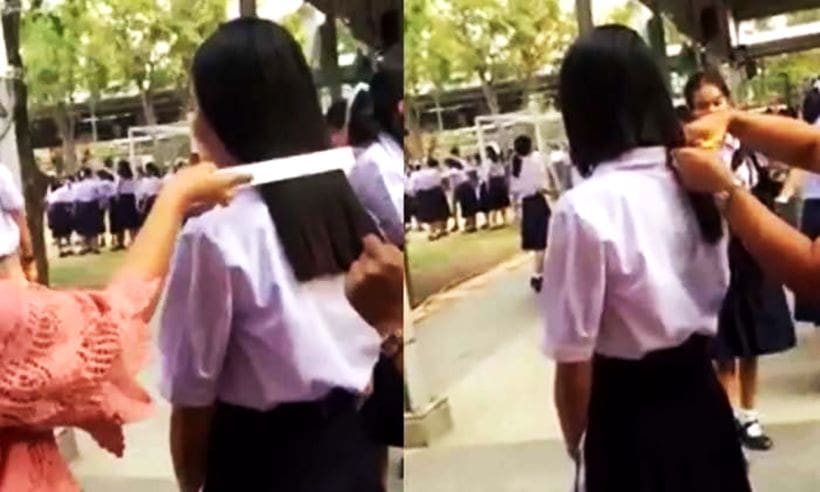 A student at a school in Kanchanaburi, western Thailand, has uploaded a video to social media sparking a meltdown on Thai social media.
In the video, the student films a school teacher measuring her friend's hair, while another teacher cuts it to follow the rules which state students cannot grown hair more than 9 inches from the top of the ears. Regardless of the anger voiced by the online community, in the video below we can see that no one else seems disturbed by the hair cut, which could mean they expect to follow the rules.
As the internet was busy slamming the actions of the teachers, news surfaced that the girl filming has had her grades adjusted following her posting the video. The school representatives told media that they were shocked at how the situation had been blown out of proportion. They issued the girl filming the incident a punishment due to the trouble she has caused by using social media to bring disrepute to her school.
The school has been very transparent with the issue, showing records kept of the incident on January 10. The rules are clearly stipulated and all students in the school are aware of the length limits. The girl involved in the incident had been warned several times but had refused to comply with the rules.
The two students will not face expulsion but rather, loose grade points.
#ว่าด้วยดราม่าเรื่องตัดผม จากคลิป บางทีมันก็ดูเกินไปกับการวัดตรวจแล้วตัดเลยแบบนี้ ซึ้งไม่มีการถามเด็กเลยสักคำว่า จะเอาไง โอเคมั้ย จะแก้ยังไง ? มันกฎของโรงเรียนก็จริง แต่กฎของกระทรวงที่เขาวางเอาไว้หละ ทำไม รร.ทำไมไม่ทำตามบ้าง ถ้ายังจะเอาแต่ความสะใจตัวเองหรือบ้าอำนาจ ต่อไประบบข้างราชการครูจะแย่แบบนี้ลงไปเรื่อยๆแน่นอน

Posted by Black Hat on Wednesday, January 16, 2019
SOURCE: Thai Rath
Keep in contact with The Thaiger by following our
Facebook page
.
Never miss out on future posts by
following The Thaiger
.
Whale skeleton around 3,000-5,000 years old found in Samut Sakhon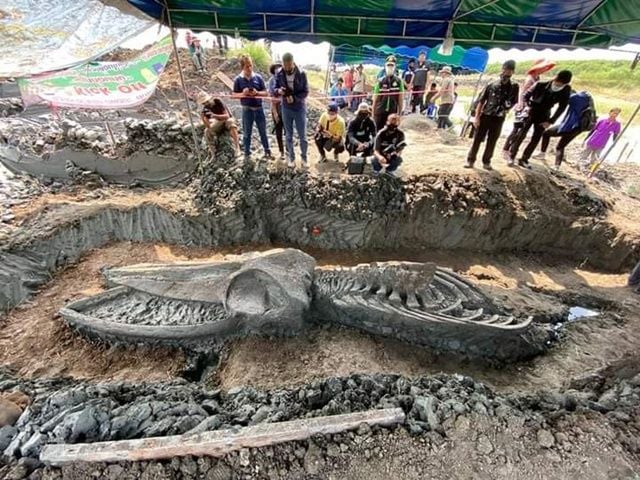 A whale skeleton estimated to be around 3,000 to 5,000 years old was found in Samut Sakhon, just west of Bangkok, about 12 kilometres inland from the coastline. The bones will be carbon dated to determine a more precise age.
The Natural Resources and Environment minister Varawut Silpa-archa says the bones resemble the Bryde's whale. About 50 Bryde's whales live in the upper Gulf of Thailand near the Samut Sakhon coast.
"The seas around Thailand have been abundant with life for thousands of years, as shown by fossils."
The partially fossilised skeleton is around 12 metres long with 3 metre long skull. Archaeologists excavated 19 vertebrae with 5 ribs each along with a shoulder blade and left fins. They estimate another 20% of the skeleton needs to be excavated.
SOURCE: Nation Thailand
Keep in contact with The Thaiger by following our
Facebook page
.
Never miss out on future posts by
following The Thaiger
.
10 passengers injured after Bangkok-Chiang Khong bus crashes into tree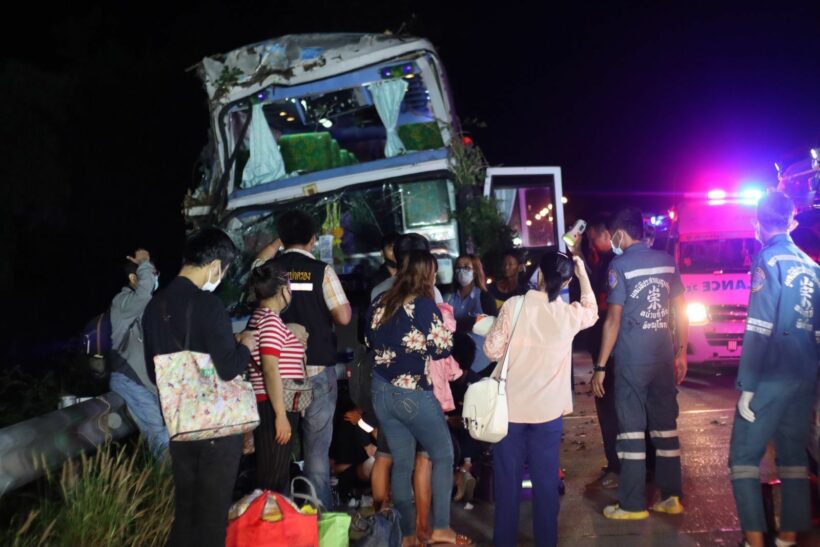 10 people were injured and sent to the hospital after a bus driver lost control of the vehicle and crashed into a tree early this morning. The double-decker passenger bus on the Bangkok-Chiang Khong route was passing through the Phitsanulok province in Central Thailand when the driver lost control and crashed into a tree on the side of the road.
Bang Rakam police and volunteer rescuers responded to the scene at 2:50am. The injured passengers were taken to Narseuan University Hospital and Pitsanuvej Hospital.
SOURCE: Nation Thailand
Keep in contact with The Thaiger by following our
Facebook page
.
Never miss out on future posts by
following The Thaiger
.
Coming back to Thailand? Here are some of the steps you need to know about.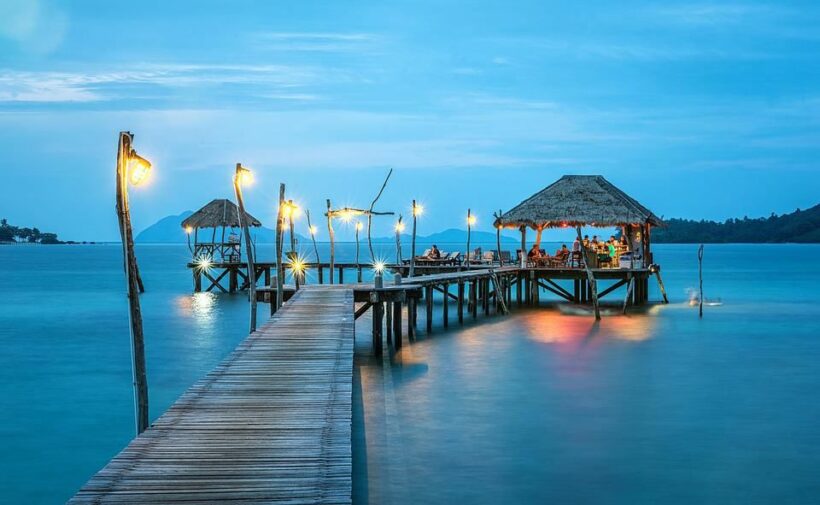 Want to come back to Thailand? Whilst the borders are still closed to simple visa-on-arrival and general tourism, you CAN get back to the country at this time if you have the resources, patience and need to get the requisite paperwork together. There will be red tape, stumbles and conflicting information. But be persistent and you'll be able to travel to Thailand at this time.
The country is open, the beaches are pristine and mostly empty, and the shops are open in many locations, especially around Bangkok. Sure, many parts of the more touristy locations are still largely closed but there are plenty of Thai experiences still awaiting you as the country slowly re-opens for tourism. There's also plenty of bars and nightlife re-opened and happy to welcome you back.
Please, before you do anything else, check with your country's Thai Embassy to confirm the current situation for re-entry to Thailand for citizens of your country. In many cases the 500,000 Thai baht minimum bank balance requirement has now been dropped. Financial requirements are now, routinely, US$700 for a single traveller or US$1,500 for a family.
The situation is also continuously evolving. The Thaiger routinely publishes all changes and modifications to the visa and quarantine requirements at this time.
Quarantine
There is still a mandatory requirement for 14 days quarantine at an ASQ, Alternative State Quarantine, a registered hotel that has paid up with a local hospital. HERE's a list of registered ASQ hotels. Prices for your quarantine stay range from 23,000 – over 100,000 depending on the quality and space you desire. One of the main differences will be the quality of the food, so ask about the menus available – you'll be stuck with little choice for your 14 day stay! In most cases you'll be required to pay upfront and provide proof of payment as part of your visa applications. Some hotels allow a deposit and balance on arrival.
A few people have catalogued their journey through quarantine and the paperwork. Read HERE, and HERE and HERE and HERE. And watch Nick Davies interview with The Thaiger.
Flights
You'll also need to present proof of your airline ticket to Thailand. New flights are being added all the time back into Thailand as previously grounded airlines are slowly dusting off their aircraft and adding new flights as demand increases. We would recommend searching for flights through an aggregator like skyscanner.com but, when you find a flight at the right time and price, book directly through the airline as it's easier to deal directly through the airline at this time if things change (and they do, especially at this time).
Testing
You will need to provide proof of a negative PCR Covid test within 72 hours of your departure date. The test and results should take less than 24 hours. You should contact your local health providers or insurers ahead of time so that you will be able to schedule this to fit in with your plans.
Fit-to-fly certificate
Depending on your country, you will be able to get this from a local health practitioner or GP, and even online in some cases. but You'll need to forward your negative Covid-19 test as evidence for the "fit-to-fly" certificate to be issued.
Insurance
You will need specific medical insurance covering US$100,000, including cover for Covid-19. The TAT (Tourism Authority of Thailand) has published its preferred list of Thai insurers HERE, but there are plenty of others. Safety Wing also has coverage HERE. And AXA has bespoke policies for medical insurance at this time HERE. This insurance is not overly expensive.
Certificate of Entry
A certificate of entry is required for every person entering Thailand. Go to this website HERE and follow the links.
VISA
Apart from all the other paperwork, created by Thailand's desire to control potential threats from new Covid cases entering Thailand, you'll also need a visa. There are a few options at the moment including the STV, Special Tourist Visa, the updated 60 day tourist visa and Elite Visas through the Thailand Elite Visa program. You should discuss your options at your local Thai embassy.
Do your homework before you undertake this venture as your timing of the various elements will be critical to a smooth flow of the red tape required. Also do a complete budget of the elements required to get back to Thailand.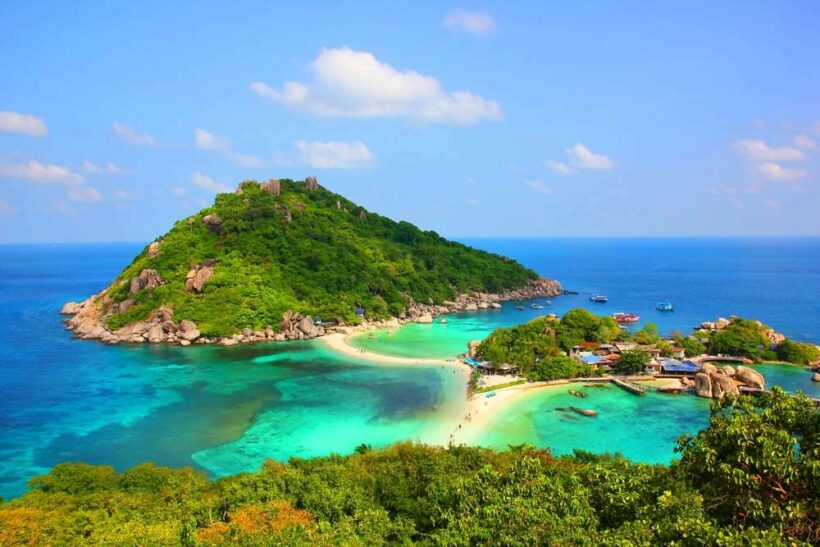 Keep in contact with The Thaiger by following our
Facebook page
.
Never miss out on future posts by
following The Thaiger
.