Phuket
Go Teng poles raised, Phuket Vegetarian Festival underway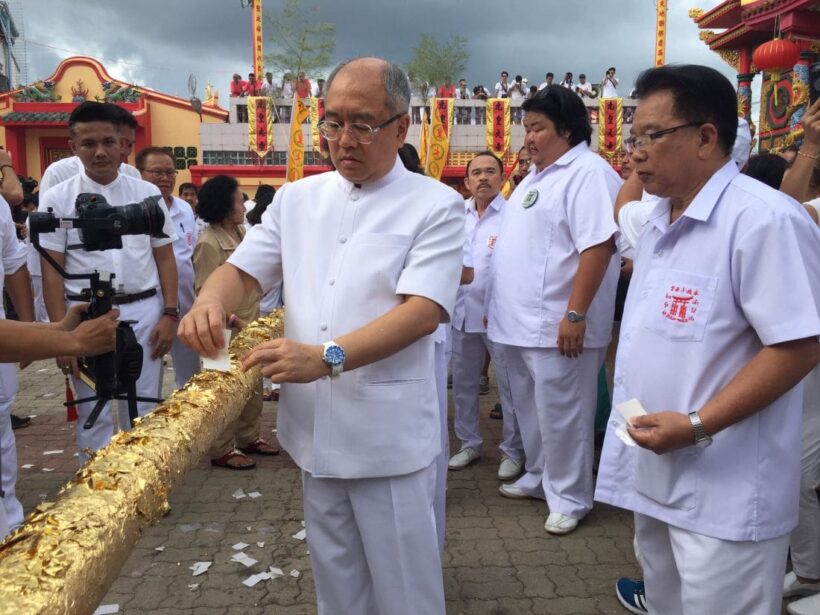 Vegetarian Festival participants raised Go Teng poles at every Chinese shrine in Phuket yesterday afternoon. The 2018 Phuket Vegetarian Festival is now open and underway.
Phuket Governor Pakkapong Tawipat attended the pole raising at the Jui Tui shrine to allow the Jade Emperor, one of the Nine Emperor Gods, to descend from the heavens – marking the start of the 2018 festivities.
Governor Pakkapong says, "If anyone thinks of the vegetarian festival, they know about Phuket and visit the Jui Tui shrine. This is an ancient festival on the island which is increasingly popular with tourists.
The festival is held from October 9-17. This year's Phuket Vegetarian Festival was announced in the Royal Thai Government Gazette for Phuket cultural heritage.
Read more about Phuket Vegetarian Festival program 2018 HERE.