Tricky regatta conditions handled by Pryde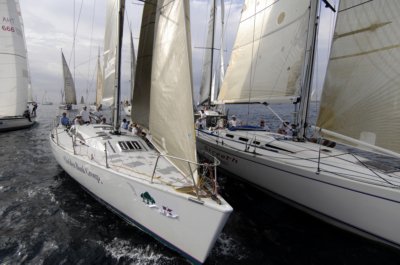 KATA: The unpredictable weather again played tricks with the record fleet at the Phuket King's Cup Regatta today, with light winds, rain squalls and strong tides making racing difficult on the third day of Asia's biggest sailing event.

But former King's Cup winner Neil Pryde proved that experience counts as he skippered his boat Hi Fi into first place in the top-flight Racing 1 class in the Kata Beach Resort Andaman Sea Race.

The overall standings were not available at press time, but after Day 2 Pryde was second overall and his first place may have been enough to put him in first place overall and on target for another coveted King's Cup.

However, fellow Hong Kong resident Nick Burns may spoil Pryde's plans of adding another trophy to his cabinet after finishing a close second to Pryde his boat Mandrake.

Chinese skipper Adam Ng had his best result so far with his boat Konka Hummingbird finishing a very credible third. A huge contingent of Chinese media is following Konka Hummingbird and sending daily reports of his progress back to the Mainland. They finally have some good news to report.

Also in the hunt for the silverware is Paul Winkelmann's Island Fling, which didn't do so well in the tricky light conditions and finished sixth. But Island Fling had been leading overall in the Racing 1 class after the second day's racing, and at the end of the week skippers can discard one result, so perhaps Winkelmann will be able to drop today's result.

Only four in the Sports Boat class managed to finish their race today, with another five not making it to the finish line. Former world junior sailing champion Scott Duncanson, a Phuket resident, used his local knowledge to advantage and pulled off a first-place finish on his boat Somtam Express, getting over the line almost two minutes ahead of Vino, another locally-made Phuket 8 boat, skippered by Phil Wardrop.

Japan's Kenichi Takahashi finished third in the Sports Boat class on another boat designed for Thai waters, the Platu.

Four of the five Firefly 850 catamarans – designed and built in Phuket – finished their race today. Hong Kong publisher Marc Cudennec's Chi Machine kept a perfect record with another victory to take his record to four winds from four races. Cudennec now has a big lead on the rest of the Firefly fleet and his colorful blue cat is starting to look unbeatable.

Roger Kingdon's Moto Inzi, which in Swahili means "firefly", finished second today, while King's Cup veteran Henry Kaye came third on Mamba.

Many of the boats in the other classes pulled out early after drifting in the strong tides and light wind. The rain squalls that followed the fleet all day led to one unknown sailor singing over the regatta's radio frequency I wanna go home.

Tomorrow is a lay day for the regatta's 1,000-plus sailors and the big contingent of more than 100 media covering the event, and many are expected to travel to PIMEX, the annual Phuket Boat Show, at Phuket Boat Lagoon,


Read more headlines, reports & breaking news in Phuket. Or catch up on your Thailand news.
Immigration police interview Phuket's 'seasteader'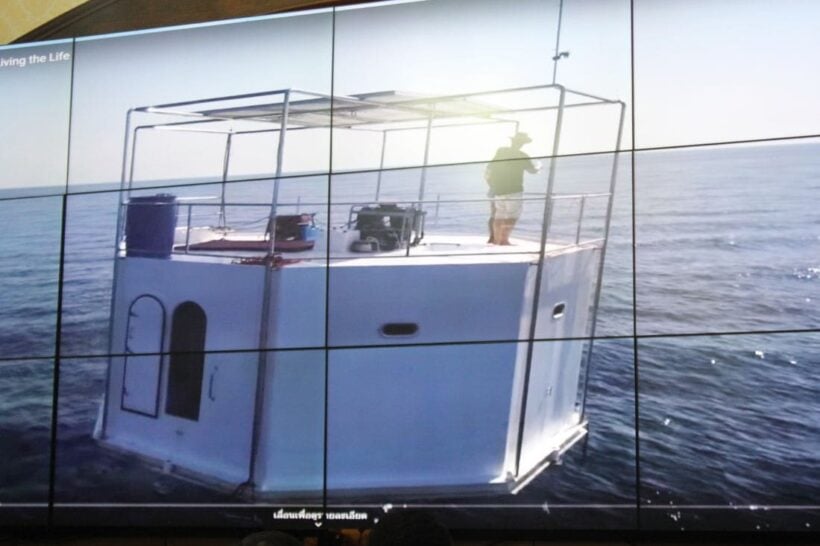 Immigration police says they've have questioned the American bitcoin investor who was involved in the setting up of the "seasteading" structure off the coast of Phuket and is facing criminal charges related to the waterborne homestead.
Chad Andrew Elwartowski and his Thai girlfriend, Suprenee Thepdet (aka Nadia Summergirl), launched their seastead project on February 2 off the coast of Phuket along with the company 'Ocean Builders'.
The structure is located to the south east of Koh Racha Yai, approximately 22 kilometres from the mainland. The Royal Thai Navy and Phuket Maritime personnel boarded the structure last Sunday insisting it violates the law and poses a navigational hazard.
Elwartowski posted on his Facebook on Tuesday that he and his partner were in hiding and feared for their lives, as they were being hunted down by the authorities. He later deleted the post.
On Wednesday, Immigration police revoked his visa and put him on a blacklist following the legal suit.
Meanwhile the The US Embassy in Bangkok says they're providing consular assistance to Mr Elwartowski who is  accused of violating Thailand's sovereignty by building the structure off the coast of Phuket.
"The Embassy is providing all appropriate assistance and understands Elwartowski has engaged an attorney," according to Robert Post, the US Embassy Public Affairs Officer.
Meanwhile, Phuket deputy governor Supoj Rotreuang Na Nongkhai was preparing information to present to the embassy if it required a further explanation.
While Elwartowski has claimed that his waterborne homestead (seastead) is outside Thailand's maritime boundaries, Thai authorities have insisted that its existence violated Article 119 of the Criminal Code because Thailand's territorial rights were disturbed.
"The harm was done because they had sent an invitation seeking people to set up [additional] structures and so far 14 people [have shown an] interest to join," he explained.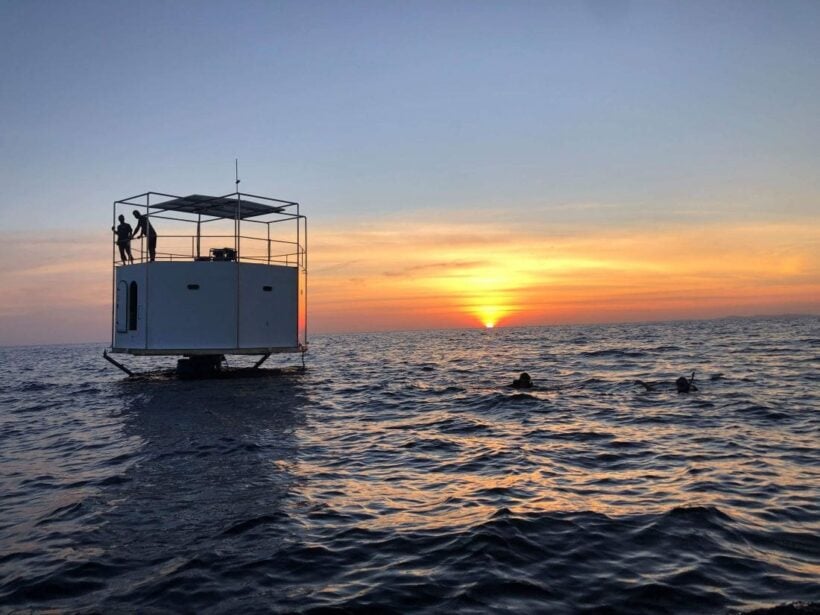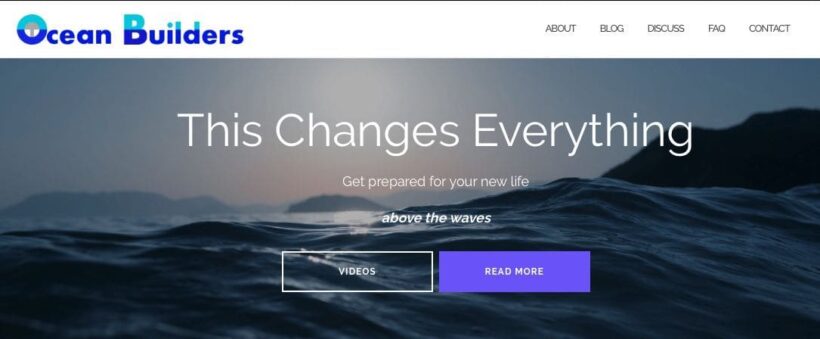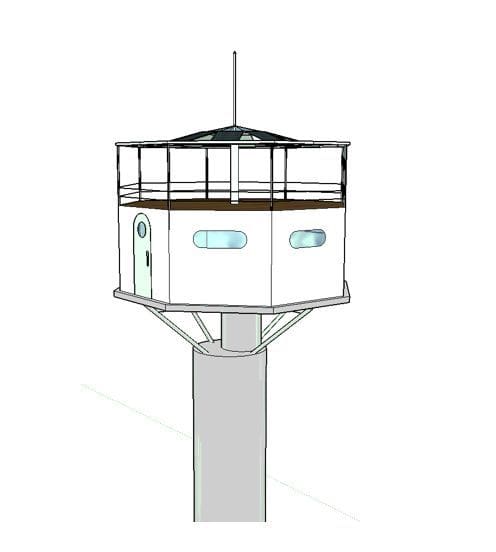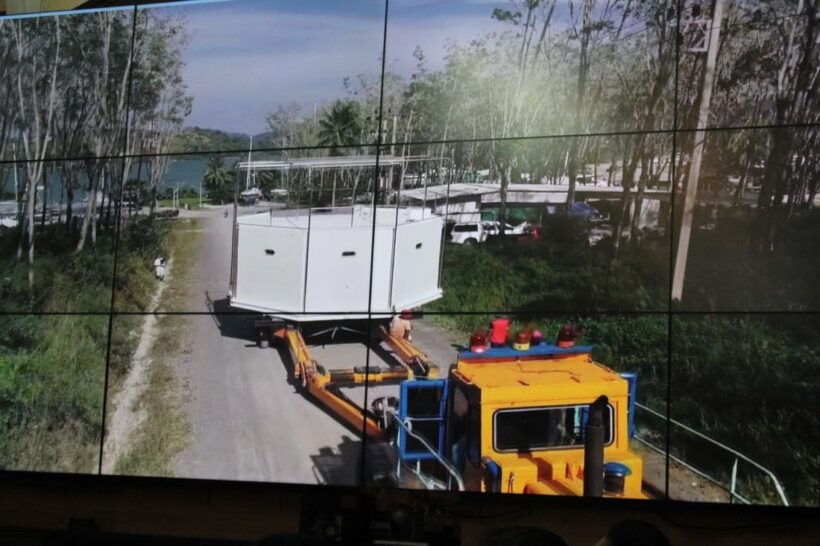 Prawit instructs the Royal Thai Navy to take action against the Seastead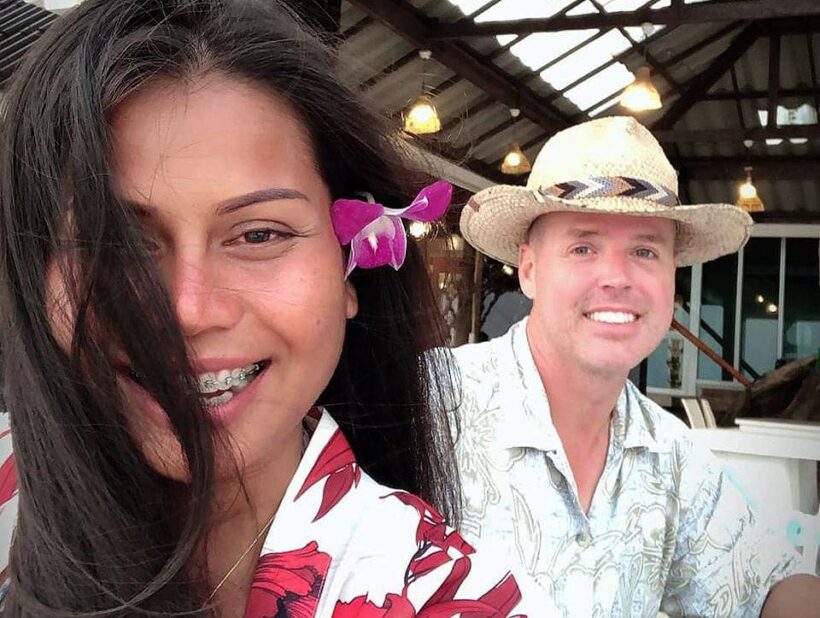 PHOTO: Chad Elwartowski and Nadia 'Summergirl' – in the centre of a Seastead storm
Deputy PM, and Defence Minister, Prawit Wongsuwan has ordered the Royal Thai Navy and security agencies to take action against the planned seasteading settlement on the Andaman Sea off Phuket "in accordance with international standards of practice and to ensure the protection of Thai natural resources."
American Chad Andrew Elwartowski and his Thai wife, Nadia 'Summergirl', had, along with 'Ocean Builders' erected a 'seastead' as part of his ambitious plan to build a sovereign seasteading settlement on the high seas about 22.2 km south- east from Phuket's Racha Island.
Thai authorities, however, say the structure will block a shipping lane and deemed the project a "threat to national security", prompting the Thai Immigration Bureau to revoke the non-immigrant visa of the Detroit resident and add his name to a blacklist as police search for the couple.
Defence Ministry spokesman Lt-Gen Kongcheep Tantravanich says that General Prawit, in his capacity as Defence Minister, will consult the law to determine whether the sovereign seasteading community, planned by the Ocean Builders Company, constitutes a violation of Thai law regarding natural resources protection because the project is located in Thailand's exclusive economic zone.
Thai PBS has incorrectly named the man's nationality as French. Mr Elwartowski is American.
More information about the Seastead project and 'Ocean Builders' HERE.

Give your stretch marks a makeover – the tattoo solution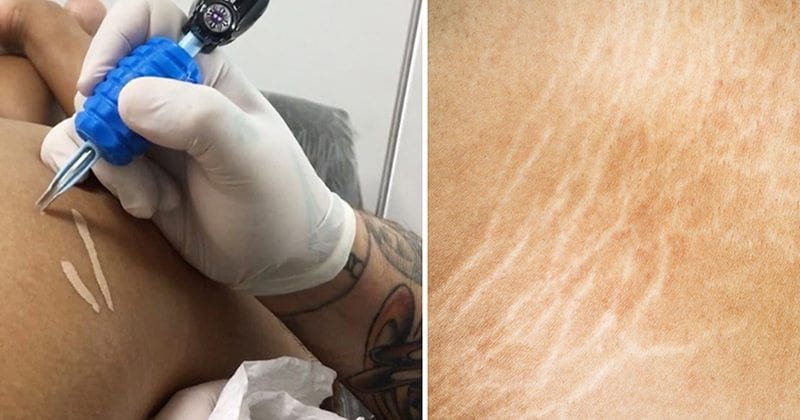 Stretch marks, we've all seen them and many of us have a few. Both men and women can be affected. But Inked In Asia has a possible solution.
Stretch marks are a natural indication that your body is growing and changing. It can be said that it's your body's way of 'celebrating' your growth – many would disagree.
They are part of many people's lives so why not turn them into works of art with a stretch mark tattoo. Stretch marks are nothing to be ashamed of so let's give them a tattoo make-over.
When elastin fibers and collagen tear during weight gain, pregnancy or even puberty, the skin's color and texture is damaged forever. Stretch marks can fade from when they first appear, but they might leave behind mildly indented streaks that won't return to the original smooth skin.
Some treatments and creams can help by improving the colour of the stretch marks or promoting collagen growth, but there is no true way to get rid of these unsightly blemishes. Trying to get damaged skin to fill out and return to its original colour is very difficult, even for the best dermatologist.
A new trend is the covering up stretch marks with tattoos. Now a normal 'cover up tattoo' consists of going over an existing tattoo with new ink, adding or completely changing the original tattoo.
But there's another solution to those that want a more subtle approach which can be used to disguise some stretch marks.
The technique of matching the skins natural tone by mixing tattoo ink, is more of an art than a scientific process. People's skin has a dynamic range of colours from reds, yellows, browns and greys and getting the exact tone needs expert evaluation and technique. The tattooing then begins, hiding and disguising stretch marks and giving confidence back to clients.
Click HERE to contact Inked In Asia's Tattoo Studio to arrange a FREE consultation appointment and discuss your stretch mark tattoo make-over.