Phuket
Thailand's National football team to prepare in Phuket for Asian Games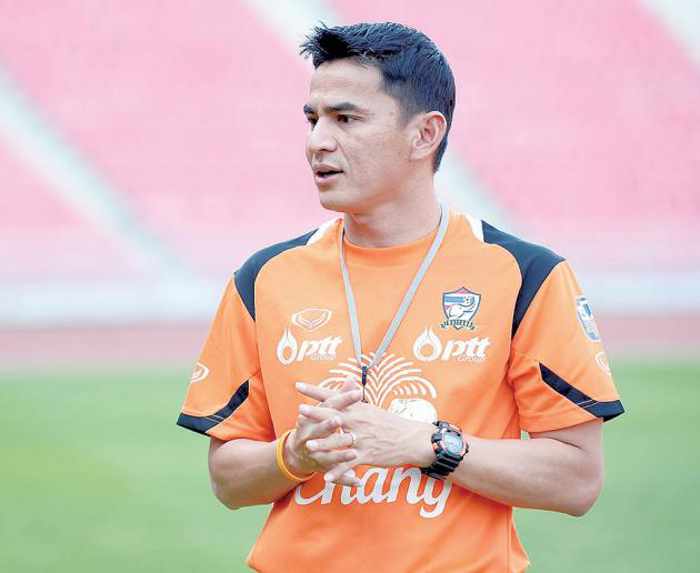 PHUKET: Thailand's National football team will arrive in Phuket tomorrow for a two-week training camp and at least two warm-up matches, against Myanmar and Qatar, in preparation for the Asian Games in South Korea next month.
Thailand's team recently suffered an early setback when Thai Premier League leaders Buriram United refused to release their two defenders for the Asian Games. Buriram's decision came only a day after National football team coach Kiatisak Senamuang announced the 20-member Asian Games squad.
Speaking at a press conference at the Football Association of Thailand headquarters Mr Kiatisak said that he needed to talk with his backroom staff about possible replacements for the Buriram pair. The 41-year-old coach, who led the country to SEA Games glory in Myanmar last year, said replacements would be found before the team leaves for Phuket.
"We're going to have a discussion about possible replacements. It shouldn't be a problem," Mr Kiatisak said.
"We'll play Myanmar on August 30 and Qatar on September 7 – both games are in Phuket. During our fortnight there, we will be focusing on fitness and tactics. I think we have sufficient time to prepare our team," said former national striker Mr Kiatisak, affectionately known as Zico.
Both full-back Mr Theerathon and central defender Mr Prathum were selected as two of the three overage members for the under-23 competition, but Mr Kiatisak said there was now a possibility of calling up players in other positions to take up the vacant slots.
"Actually, we had several names in mind, but we selected Theerathon and Prathum because they are rock-solid as defenders. For the Asian Games we need to put our emphasis on defence. Now that the two are no longer in the list, we have to look for other players who can strengthen the team," Mr Kiatisak said.
— The Nation