TOT moves ahead with Phuket line expansion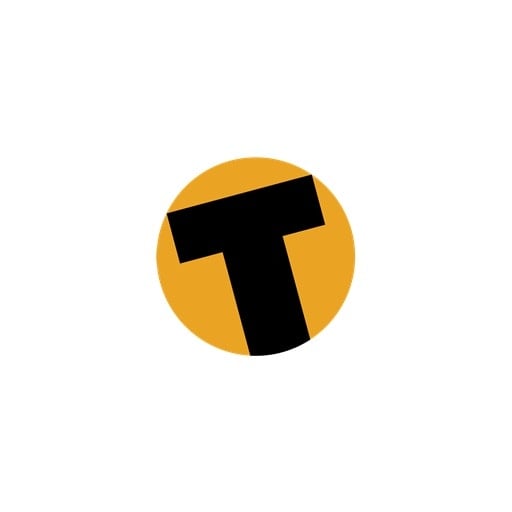 PHUKET: TOT is expanding its coverage in Phuket with the addition of 11 telephone exchanges, switchboards that connect calls, this month, together providing 5,400 new phone lines for the island.

Copper cabling across Phuket will also be upgraded to support high-speed ADSL Internet access and improve the quality of services offered.

Many Phuket residents have been complaining about problems with telephone lines as demand has come to outweigh supply in some areas, leaving phone operators unable to cope.

In Patong, where many new businesses continue to start up, there has been increasing demand for new phone lines, which has in turn meant that local residents have had to go without.

Residents have also been disgruntled with problems encountered connecting to the Internet, while those applying for new phone lines have been told by operators that there are no new phone lines available.

Pairoj Somsri, director of Phuket TOT, told the Gazette that there are 60,000 phone numbers available in Phuket, with 43,000 currently in use, although high demand in certain areas has led to a shortage.

"In the case of Patong and some other areas, if the telephones lines are full, we have to send technicians to the area to design a project for how we can source new cables from our warehouse in Bangkok because we don't have a warehouse in Phuket," said K. Pairoj.

Mae Luan Rd in Phuket City is another black spot suffering a shortage of phone lines, but the high demand and limited space to hang cables on telephone poles means that meeting the demand is a slow process.

Using underground cables is one alternative, but consent must be given by residents before the cables can be installed, explained K. Pairoj. "We have tried to do this on Thalang Rd for years, but the residents in the area are not willing to let us," he said.

A total of 560,000 new phone lines will be installed throughout Thailand by TOT under its nationwide upgrade.

"The price of installing a new phone line is now set at 3,350 baht, excluding VAT, with a monthly fee of 100 baht. The price is subject to change. The process of getting a new telephone line usually takes about one week," said K. Pairoj.

The speed of ADSL connections on the island will be increased from 1MB to 2MB at the same existing price of 1,000 baht per month, said K. Pairoj, who added that some islanders had become frustrated with waiting for phone lines and had turned to TT&T, which operates under a government concession, in the hope of getting a line quicker.

TT&T is allocated a number of phone lines by TOT that it thens passes on to customers.

The prices with TT&T are the same as TOT, but the services differ slightly, said K. Pairoj.

K. Pairoj said that by the end of the year, Phuket is likely to have an additional 20 telephone exchanges, with 11 coming by the end of October and another nine currently in development.

Fueling the expansion, TOT's gross profit has risen 38% in the past year and is expected to rise even further after the installation of the 20 exchanges. Most of the company's income is derived from services such as the rental of circuit boards, lead lines and the laying of fiber-optic cables as used by large hotels for ISDN access.

The copper phone cables in Phuket are now being upgraded, with the distances between telephone exchanges being shortened to three kilometers.

This will enhance the quality and speed of ADSL connections, but will mean that all phone numbers will have to change due to the existing cables being cut, said K. Pairoj, although he was unable to confirm how long the upgrade will take.

Reducing the lengths of cable will reduce the number of connection problems. In areas where the cable length exceeds three kilometers, TOT will install more telephone exchanges.

The budget for this project has been granted and received, and all that remains is the actual construction of the telephone exchanges and shortening of the cables, K. Pairoj explained.

With the expansion in the number of new phone lines in Phuket, K. Pairoj explained that eventually Phuket's current phone number allocation will need an overhaul. To help allocate new numbers TOT has a new geographic information system (GIS) system in place to allocate based on customers' house addresses.

All customers will be given ample warning of the impending changes before they take place, he said, and all replacements of existing phone numbers will be free of charge.

The changes will be gradual, although a time-frame has yet to be set for the changes, he added.
Keep in contact with The Thaiger by following our
Facebook page
.
Never miss out on future posts by
following The Thaiger
.
"Open the borders, safely", Bill Heinecke, Minor International interview – VIDEO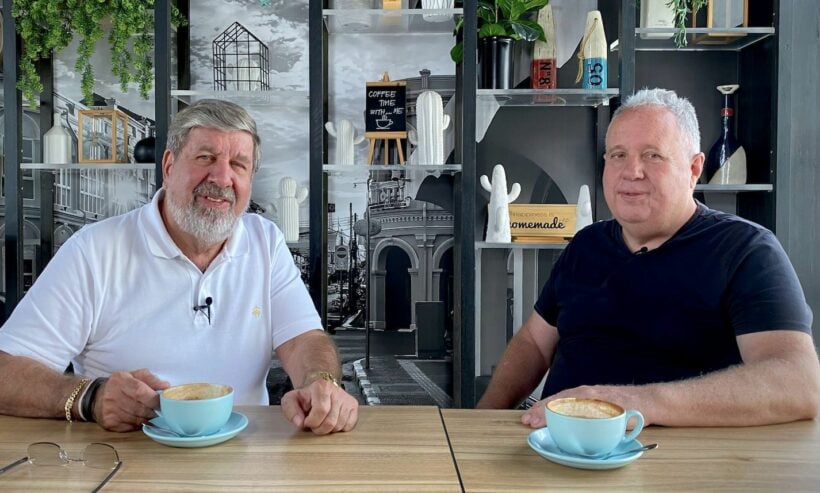 Bill Heinecke speaks to Bill Barnett. The two heavy-hitters of Thailand's hotel and hospitality sector, mull over the current Covid situation and the reopening of Thailand's borders to some form of tourism. Bill Heinecke is the Chairman and Founder of Minor International.
Bill Barnett is the Managing Director of c9hotelworks.com
Now the Thai government has approved the special long-term tourist visa scheme (STV), hoteliers are remaining skeptical about reopening due to the lack of clarity in the recent announcement, which will reportedly take effect next month. The president of the Thai Hotels Association's southern chapter says more hoteliers will consider reopening if the government gives further information about the plan in terms of prospective markets, arrival dates, origin countries, and flights.
Such details would allow hotels to prepare themselves ahead of time to offer services as alternative state quarantine premises as at least 60 hotels in Phuket are awaiting approval to operate such facilities.
Keep in contact with The Thaiger by following our
Facebook page
.
Never miss out on future posts by
following The Thaiger
.
Now they're coming… Special Tourist Visa flight set for Tuesday – Tourism and Sports Minister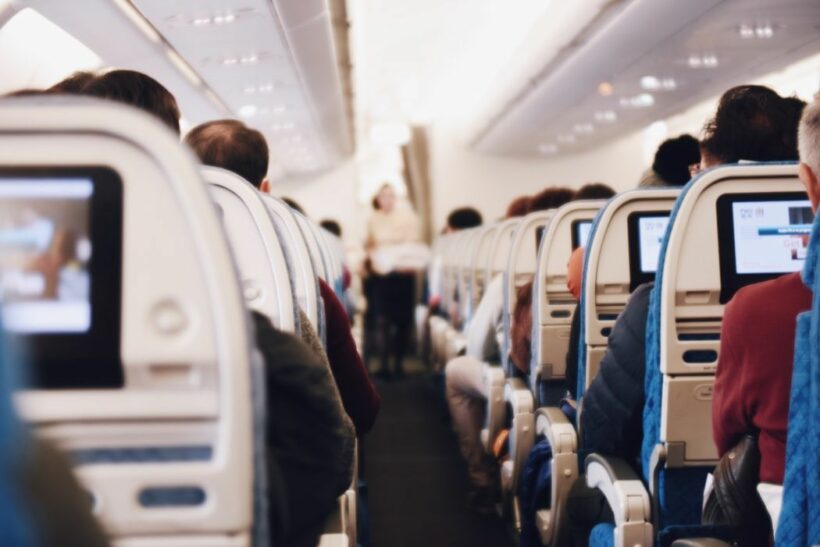 After much confusion and a few apparent 'misunderstandings', Chinese tourists on the Special Tourist Visa will actually arrive on October 20 and 26. At least that's what Tourism and Sports Minister Phiphat Ratchakitprakarn says, according to the Bangkok Post. The first group is said to arrive 4 days from now in Bangkok (if they actually applied for the visa this time).
Reports circulated for weeks about a flight of 120 to 150 tourists set to arrive in Phuket on October 8 from Guangzhou, China. An announcement was made shortly after the flight was due to arrive with Tourism Authority Governor Yuthasak Supasorn saying "administrative issues" had caused the delay.
It was later reported that no one from Guangzhou had actually applied for the visa and it was all just a misunderstanding after the Tourism Authority of Thailand reportedly passed off a list of those "interested" in the visa as actual applications.
This time, the Post is reporting the first group of 120 tourists from Guangzhou will arrive at Bangkok's Suvarnabhumi Airport on Tuesday. Another group of 120 tourists, also from Guangzhou, will arrive on October 26, but the Post didn't say where that flight will land.
It's apparently the same group that was planned to arrive in Phuket on October 8, but the minister claims the trip was postponed due to the Vegetarian Festival which is planned to run until October 25. Both the Phuket governor and National Security Council secretary general had claimed the festival was the reason for the delayed flight and was intended to ease fears of Covid-19 for the festival-goers coming in from the rest of Thailand.
Even though the new long stay tourist visa is good for 90 days, and can be renewed twice, the tourists will only stay in the country for 30 days, with 14 of those days in quarantine. Phiphat says the Tourism Authority of Thailand will find activities to keep the tourists occupied while in quarantine.
The visitors will be the first international tourists after a 6 month ban to prevent the spread of Covid-19. Thai officials have been discussing plans for months about how to safely reopen borders to revive the country's economy which is heavily driven by the tourism industry. Officals are now talking about cutting down the mandatory time for quarantine from 14 days to 7 days to help entice people to visit.
SOURCE: Bangkok Post
Catch up with the latest daily "Thailand News Today" here on The Thaiger.
Keep in contact with The Thaiger by following our
Facebook page
.
Never miss out on future posts by
following The Thaiger
.
Phuket to host Cabinet meeting to review proposals for reviving local economy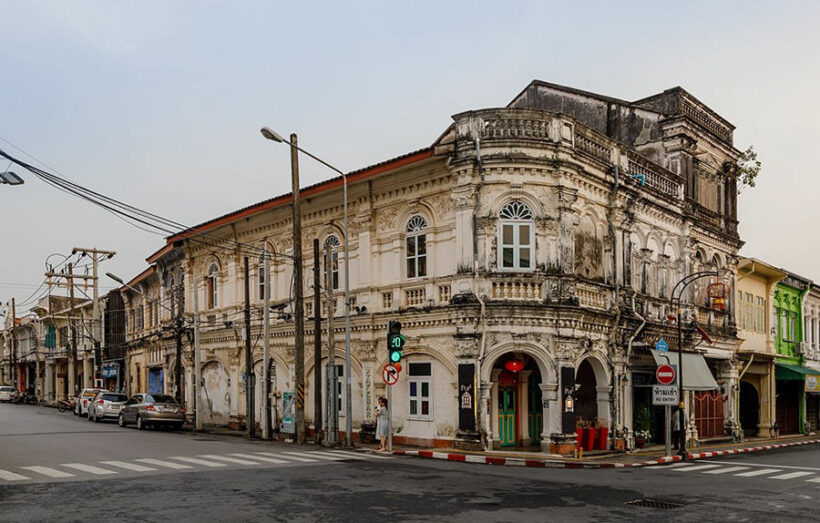 Government officials are to hold a Cabinet meeting in Phuket on November 2 and 3, when they will meet with local authorities and business owners to hear their suggestions on re-igniting the province's decimated economy. Phuket has been hit particularly hard by the country's borders being shut since late March, with the absence of international tourists dealing a hammer blow that some say will be felt for years to come.
The Bangkok Post reports that, prior to the Covid-19 pandemic, the province would generate over 400 billion baht in tourism revenue each year. Now, data from the Phuket Area Revenue Office shows that, between January and August, year on year tax revenue from the province has plummeted by over 46%.
In preparation for the November meeting with central government officials, Governor Narong Woonsiew has met with local business leaders. Narong says Phuket is currently completely reliant on domestic tourism, with the local economy devastated by the fallout from Covid-19 and the loss of internationals tourists. He says the government understands the difficulties being faced by the province and has chosen to have a Cabinet meeting there for that reason. He adds that he would like Bangkok officials to ask state agencies to hold meetings and conferences in Phuket, as one way of helping the local economy.
"Phuket is grateful that it is the Cabinet's venue of choice. This gives us hope for economic recovery. We have experienced many economic hardships before, and we are discussing what to propose as immediate and long-term solutions to the Cabinet."
Phuket is still hoping to welcome its first international tourists in over 6 months, under the new Special Tourist Visa scheme. The programme was officially launched on October 1, however, nobody seems sure when the first lot of foreign visitors availing of the visa are set to arrive. The much-talked about arrival of between 120 and 150 Chinese visitors, which was supposed to take place this month, turned out to be all for nothing, when it was revealed not a single Chinese national applied for the STV.
Nevertheless, Governor Narong says he expects the province to re-open for international tourism from October 25. That's just over a week away. He adds that he would like PM Prayut Chan-o-cha to test Phuket's readiness for managing STV arrivals, by undergoing all the procedures the province has put in place. He says the role-play could be filmed and used to increase tourists' confidence that Phuket is well-equipped to prevent a resurgence of Covid-19 on the island.
SOURCE: Bangkok Post
Keep in contact with The Thaiger by following our
Facebook page
.
Never miss out on future posts by
following The Thaiger
.