TAT boss worries over child abuse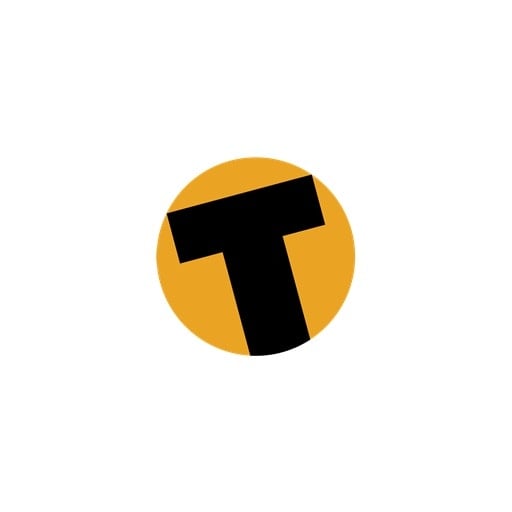 PHUKET: A major Scandinavian tour operator may stop sending tourists to Phuket if the authorities cannot stop child prostitution and other forms of abuse on the island, the local TAT boss warned yesterday. In a meeting at the Phuket Provincial Meeting Hall, Anupharp Thirarath, director of the TAT Phuket office, said that he had met a Swedish researcher looking into child labor, homeless children and child prostitution and into the efforts of Sweden's Star Tour Co to improve Phuket's record on child abuse. K. Anupharp said that the researcher, during an interview with him as part of her project, had told him that Star Tour had received complaints from customers who had seen children working as beggars or being offered for sex. Star Tour, she explained, had then asked a number of customers to report what they saw during their vacation in Phuket. These people had confirmed the complaints. They noted that, in particular, young boys were targets in the sex trade. She said that Star Tour specializes in family-oriented vacations, and added that she thought that the company might pull out of Phuket if these problems were not solved. K. Anupharp told the meeting, "Star Tour is a Swedish operator which sends about 100,000 Scandinavian tourists a year to Phuket, out of a total of about 200,000 Scandinavian visitors a year." Governor CEO Pongpayome Vasaputi said that he believed the child sex problem was being perpetuated and supported by groups of foreigners. "We don't have a policy to support these problems and have tried to suppress them," said the governor. "In my opinion, I think Thais don't have the taste to do obscene things to children, especially in Phuket. If Thais want to do it, they might go to Bangkok or other provinces that have reputations [for catering to this form of perversion]. "In Phuket, I think it's the business of some groups, which are very difficult to investigate and arrest." Gov Pongpayome added that he planned to coordinate with Region 8 [Southern] Police and the Royal Thai Police to handle the issue. Pamuke Achariyachai, President of Phuket Chamber of Commerce and the Chairman of the Kata Group of hotels, told the Gazette, "In the past, we seldom saw boy prostitutes in Thailand because it is not Thais' taste. It is the taste of some abnormal foreigners. "As we have seen, foreigners are often arrested because of distributing obscene videos and hiring boys to sleep with. "I think that everyone who has the authority to solve these issues should to be on the lookout for problems and inform the provincial authorities," K. Pamuke added.


Read more headlines, reports & breaking news in Phuket. Or catch up on your Thailand news.
Indian tourist rescued from a near-drowning at Patong Beach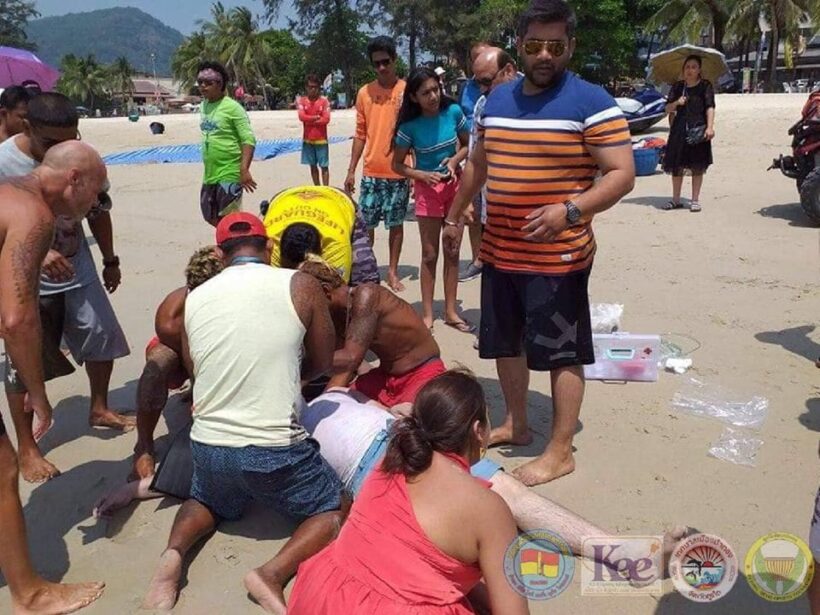 PHOTOS: Patong Surf Life Saving
An Indian tourist has been rescued from drowning after getting into difficulty while swimming at Patong beach yesterday.
Patong Surf Life Saving report that around 1.30pm at Patong Beach an Indian tourist was spotted in the water, choking and fighting to stay afloat.
Lifeguards dived in and brought him back to the beach. He was not breathing and his heart has stopped beating by the time they got him back to shore. Lifeguards urgently applied CPR.
Mr Jhamnani's heart started to beat again and he became conscious. He was taken to Vachira Phuket Hospital where he is now recovering.
Well done to the team at Patong Surf Lifesaving. I think you can expect a visit from a grateful Indian tourist in a few days.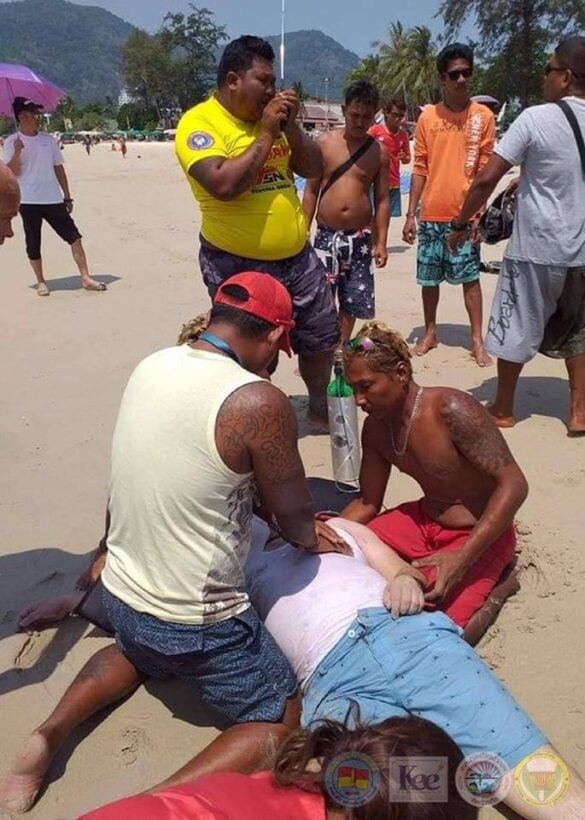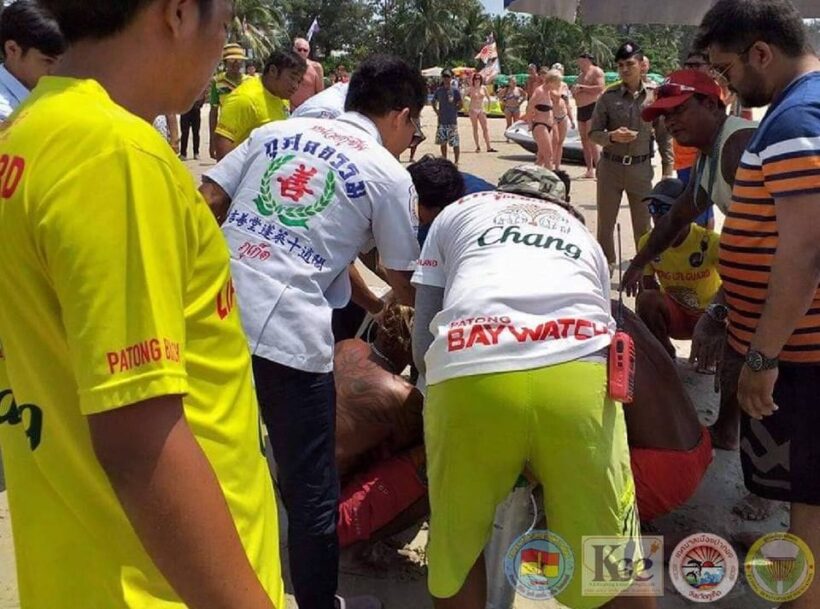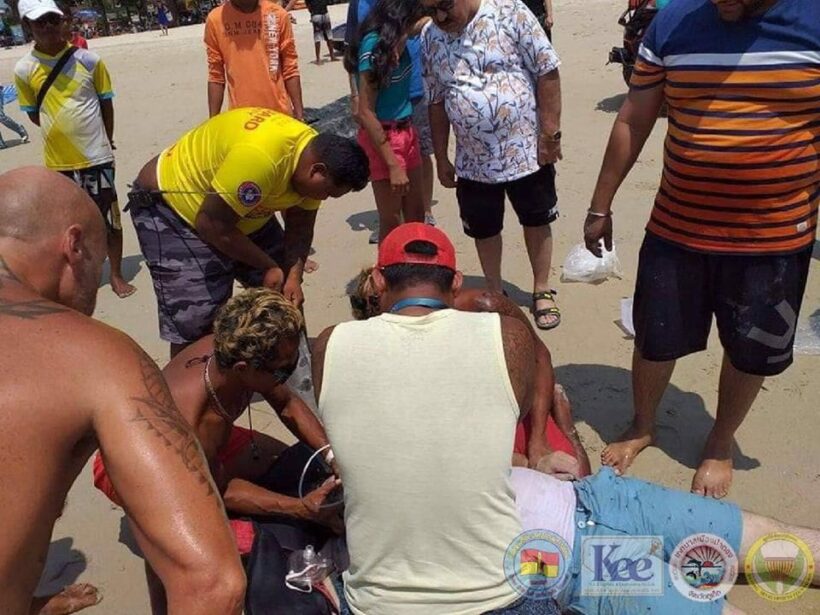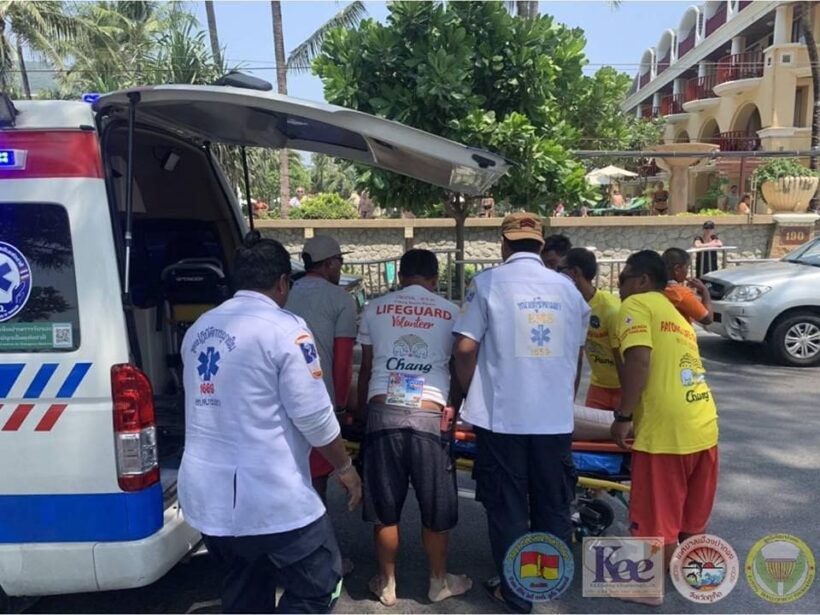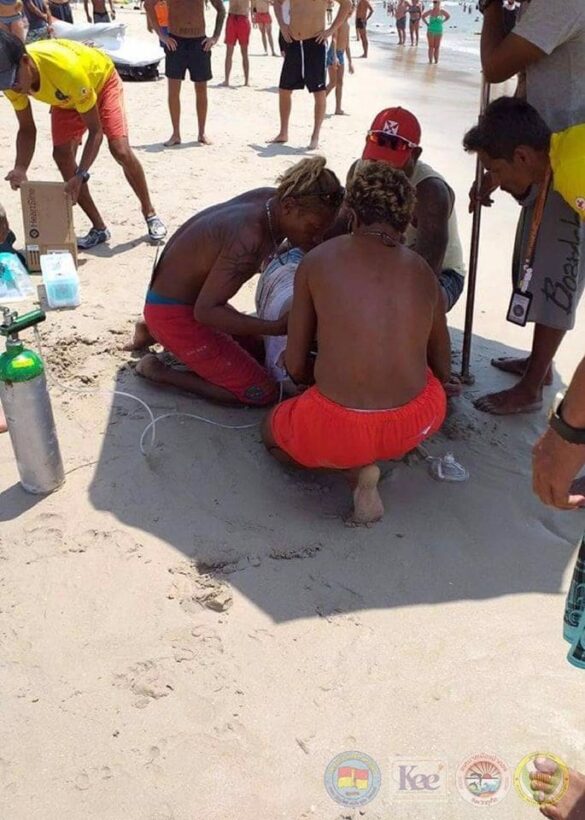 Polish man charged after threatening people with a gun in Patong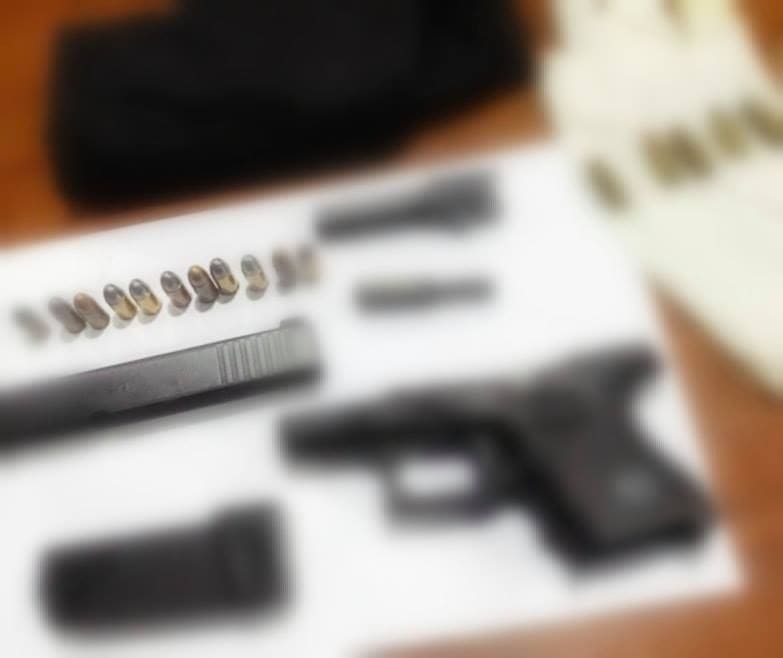 PHOTOS: Patong Police
A Polish man has been charged with carrying a gun in public in Patong, Phuket.
Patong Police report that at 6.20pm last night (Tuesday) they were notified that a man was using a gun to threaten others at a hotel on Pisit Koranee Road in Patong.
Police headed to the hotel to find the Polish man. He denied any knowledge about the gun. Then Police questioned his Thai wife. She took police to a room where she gave the gun to police.
The Polish man has now been charged with illegal possession of gun and carrying it in public without a permit.
Phuket kratom-cooker robs pharmacies – VIDEO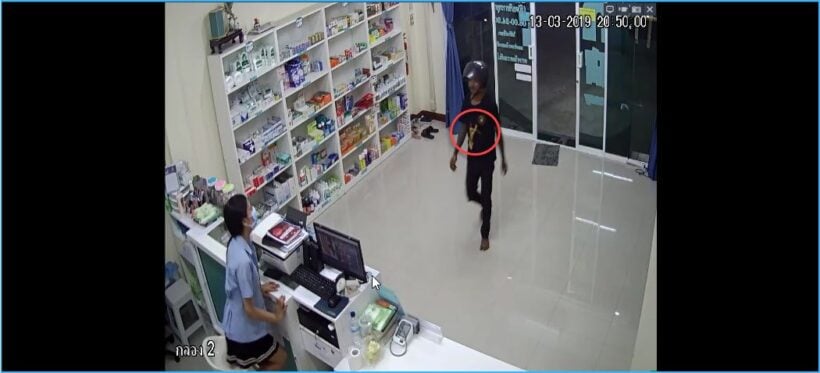 Phuket police yesterday have arrested a thief while he was cooking up a batch of kratom. He had earlier robbed pharmacies in Chalong, Phuket.
Chief Investigator of the Phuket Provincial Police Col Prawit Engchuan says, "Yesterday we have arrested 25 year old Rattaphon Pales at a house in Chalong. Police seized 0.45 litres of liquid kratom."
"On Monday night Chalong Police were notified that a man had robbed a pharmacy in Chalong (video below) with a knife. He stole 30,000 baht cash and sped away on that occasion."
"We have continued the investigation and arrested a suspect while he was cooking liquid kratom at his home."
"He had robbed the same pharmacy last week and another pharmacy in Vichit. In total he has stolen about 50,000 baht in cash."
"He was taken to Chalong Police Station where he was charged with illegal possession of Category 5 Drugs and theft."
PHUKETPhuket police have arrested a thief while he was cooking kratom after robbing pharmacies in Phuket.

Posted by The Thaiger on Tuesday, March 19, 2019