SPECIAL REPORT: Fears of Phuket abductions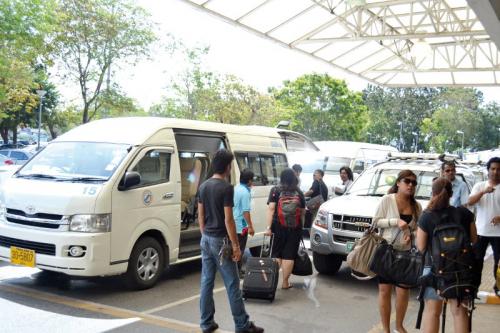 Special Report:
It is a typical story in Phuket: a taxi or van picks up passengers and on the way to their destination gets them to stop at a jewelry store, souvenir shop or travel agency.
A familiar experience, considered no more than an irritation or a waste of time by some.
But is it more serious than this?
PHUKET: For an elderly American woman who arrived alone on Phuket last January, the experience was a terrifying one, one that caused her to run out of the cab screaming for help once she reached her hotel. Prompted by the frightening experience, the woman called the US Embassy in Bangkok and reported that she had been kidnapped, according to an email sent to the Phuket Gazette.
"She was emotional and almost frantic," the email said.
The woman said that she was picked up at the airport and had asked to be taken to the five-star resort where she had a reservation.
Instead, she was delivered to a travel agency, where she said she was "interrogated" about her personal information, such as where she came from and how long she planned to stay in Phuket. The agent told her that if she booked any trips, they had to be made through his agency.
The woman felt frightened and intimidated and pleaded to be taken to her hotel. She finally arrived there over an hour later.
When does a side-trip become an abduction? Two top legal officers in Phuket disagree on the answer.
Phuket Public Prosecutor Tawan Sukyiran did not mince his words.
"This is a case of abduction according to the law," he said.
"The taxi driver, by not taking her directly to her hotel, which she had asked to go to, deprived her of her freedom," he said.
"The length of time doesn't matter. Even if it was just for five minutes, it can still be considered an abduction.
"She did not get out of the car willingly at the tour agency. She was forced to get out and she did so because she thought her safety was in jeopardy," Mr Tawan said.
Yotsavee Pornperaparn, Phuket Tourist Police Superintendent, did not share Mr Tawan's view.
"It is not an abduction," he said, "because in the end, she was taken to her hotel.
"He did not kidnap her or take her to an unknown place," he said.
Col Yotsavee argued that it is impossible to know what the driver and the woman discussed.
"She might have said something and the cab driver might have misunderstood her and thought she wanted to visit a tour agency," he said.
"I don't think this is a case of abduction, but it might be a case of cheating," he continued.
"It would be cheating if he took her to the agency in order to try to get a commission from the company," he explained.
Col Yotsavee said that this case was the first of its kind.
"A case like this has never been reported before… though taxi drivers do cheat and take advantage of tourists all the time. We have tried to fix the problem, but it's out of our control," he said.
He called on the public to report similar cases to 076-223 891 or 1155, with information about the license plate number, the color of the car and the driver's name.
Some taxi companies have policies in place to protect tourists. Prasat Pechwang, a taxi driver with Phuket Taxi Meter Service Co Ltd at the airport said.
"If the taxi company finds out that a driver tried to cheat, drive out of the way or force a tourist to stop at another place on the way to the hotel, he will be barred from driving his car for the company for three days," Mr Prasat said.
"The first time the driver will be warned. If it happens again, he might be fired," he said.
How many tourists, backpackers to luxury guests, are taken on such an unwelcome first "tour" of Phuket is uncertain. However, one thing is sure – guests such as the elderly American woman are unlikely to be recommending Phuket to friends.
— Orawin Narabal


Read more headlines, reports & breaking news in Phuket. Or catch up on your Thailand news.
Phuket declares rabies outbreak zone in Chalong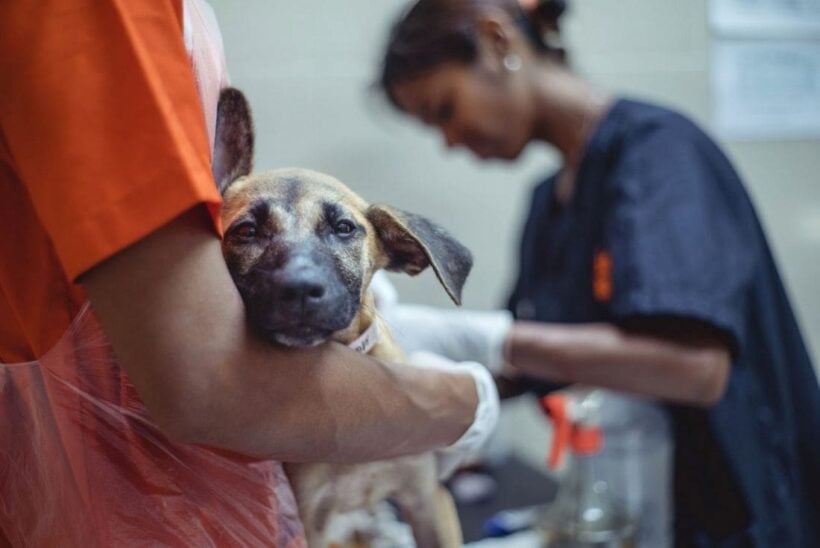 A district livestock development office in Phuket province has announced a Rabies outbreak zone in the Chalong area yesterday.
Sutat Niyomthai, Chief of livestock development officer of Mueang Phuket District, has announced that the Baan Na Yai, Moo 4 village in Tambon Chalong is a designated outbreak zone after a dog tested positive for Rabies.
A rabies temporary control zone will run from January 17 to February 16 in a radius around the Moo 4 village in Tambon Chalong:
• North to Baan Ketho in Moo 7, Kathu.
• South: to Baan Bang Kontee in Moo 5, Rawai.
• East: To Baan Borea in Moo 6, Wichit.
• West: To Karon Temple in Moo 1, Karon.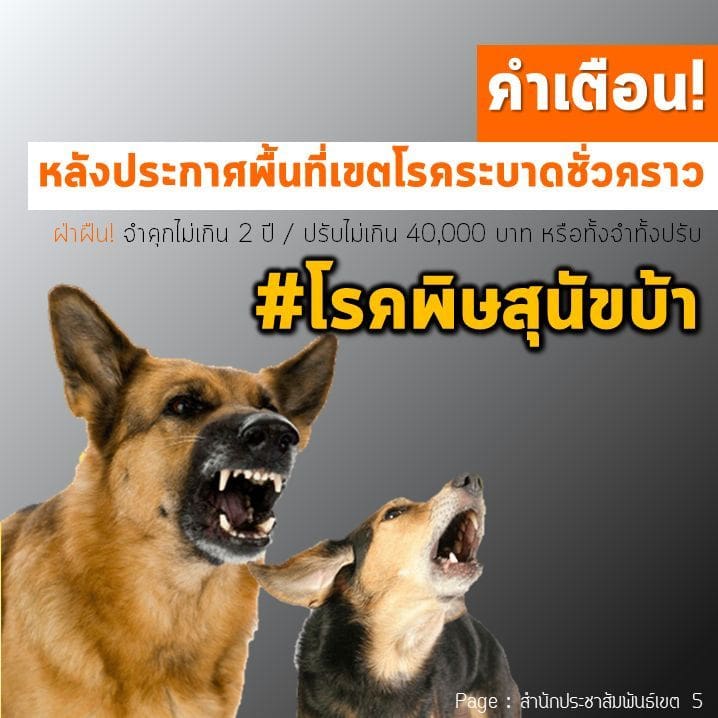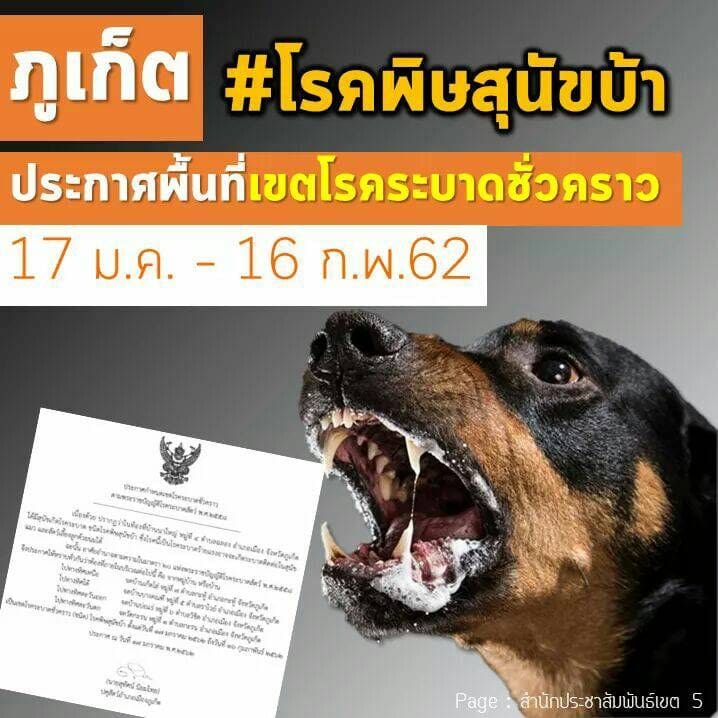 Chumphon woman, working in Phuket, wins first prize in lottery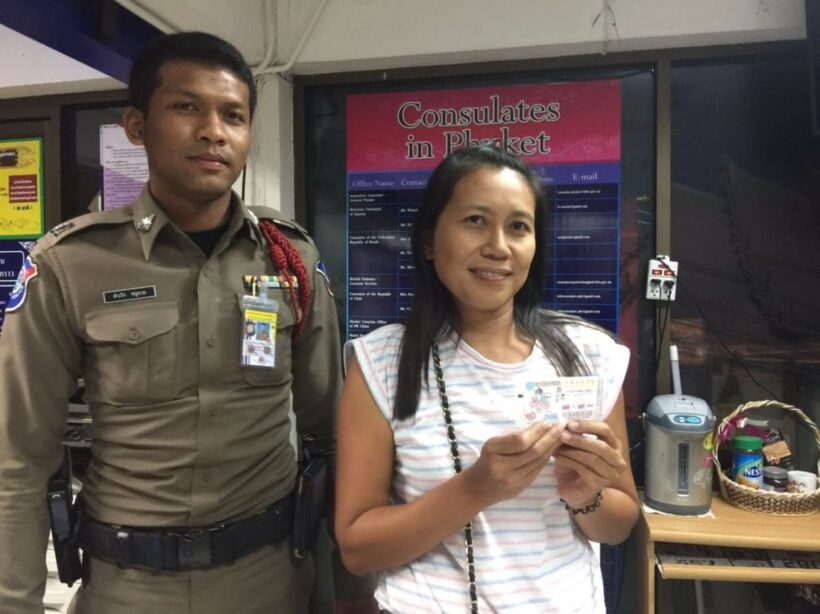 A woman from Chumphon, who helps out her sister in Phuket, returned to her hometown last week where she bought a lottery ticket.
The ticket won her the first prize in the lottery.
38 year old Thai woman Chonrada Laimer from Chumphon went to Chalong Police Station yesterday with the first prize lottery ticket number 197079. The weekly lottery numbers were announced yesterday. She claims 6 million baht as the first prize.
Khun Chonrada says, "I am from Chumphon. I help my sister to sell goods in Rawai during high season. I had to visit my home in Chumphon last week and bought the lottery ticket there. It is the number of my car number plate. Then I returned to Phuket."
"I am very happy. I will use this money to fix my parent's house. I will still help my sister to sell goods."
Australian woman deported for overstaying visa by over 100 days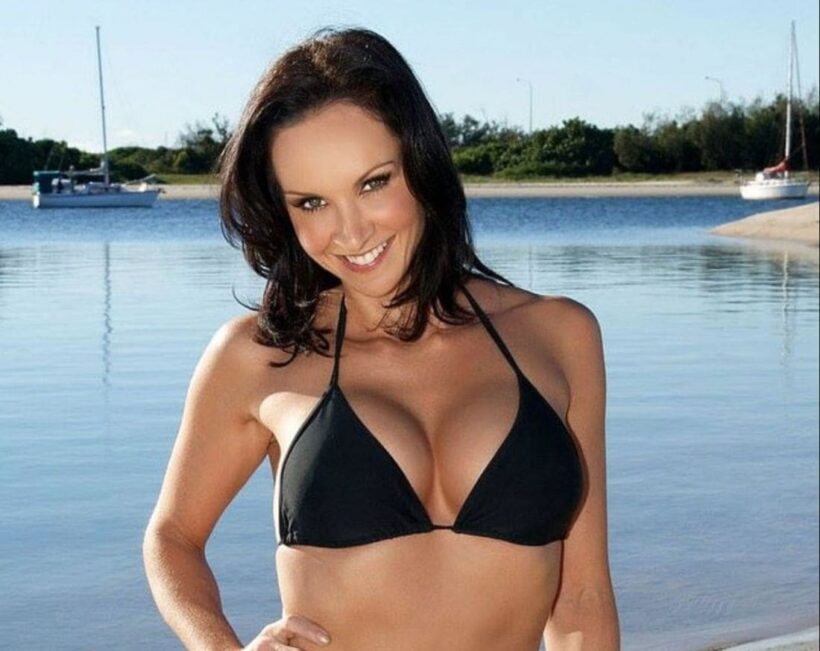 PHOTOS: Facebook/Claire Johnson
An Australian woman, who was caught overstaying her visa by 111 days, will be released from detention and deported by Thai authorities tonight.
She came to the media's attention on Monday after sending urgent messages to a friend saying that she was being taken to a detention centre and that "they are taking my phone".
46 year old Claire Amelia Johnson is an Australian Gold Coast resident. She will depart Bangkok on a QANTAS flight scheduled to arrive in Sydney tomorrow (Friday) morning.
She was due to return to Australia more than a week ago but on Monday evening sent messages to her friend Juliet Potter and told her that she was in an immigration detention centre in Bangkok and begged her to please "help me".
Read The Thaiger story about her desperate pleas HERE.
Ms Johnson had been running a medical tourism business called Cosmetic Holidays International that offered cosmetic packages in Phuket".
The business was voluntarily deregistered with the Australian Securities Commission in May 2017, after five years of operation, but her social media accounts continued to promote her cosmetic-surgery tourism business.
Thailand's immigration chief, Surachate Hakparn, told Australia's Fairfax media that Ms Johnson had been arrested, as well as fined, and would be deported after overstaying her tourist visa by more than 100 days.
"My Immigration Department will send her to Australia. She leaves tonight."
Australia's Department of Foreign Affairs and Trade would say only that it was "providing consular assistance to an Australian woman detained in Thailand", without naming Claire.