Royal Family provides aid to Phuket animal shelters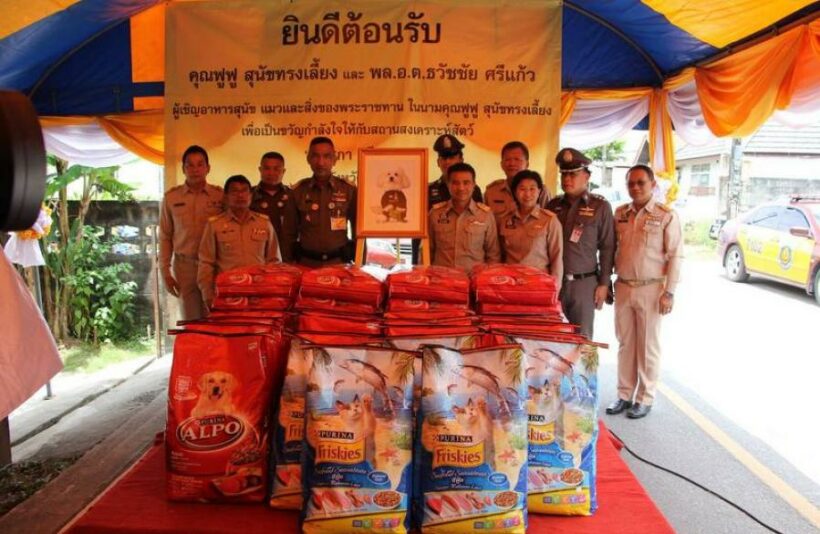 PHUKET: A representative of the Royal Family, as well as a delegation of officials including Phuket Governor Norraphat Plodthong, yesterday visited two animal care foundations in Phuket to donate food and resources.
R/Adm Thawatchai Srikaew flew in on an air force plane and arrived at Phuket International Airport at 10am.
He formally donated 20 bags of dog food to the Soi Dog Foundation, and 25 bags of dog food along with 5 bags of cat food to the Baan Pa Supha Srisamut animal foundation.
The Soi Dog Foundation currently has about 800 cats and dogs under their care, while Baan Pa Supha has 35.
"His Majesty is concerned about the welfare of stray animals. The Royal Family appreciates the work done by these foundations and is always willing to help their cause," said R/Adm Thawatchai.
John Dalley, president of the Soi Dog Foundation, and Supha Srisamut, president of the Baan Pa Supha Foundation, paid their respects and thanked the Royal Family for their help.
They also expressed their firm commitment to the cause and stated that they would continue to work toward rehabilitation of stray animals in Phuket.
— Winai Sarot
- Legacy Phuket Gazette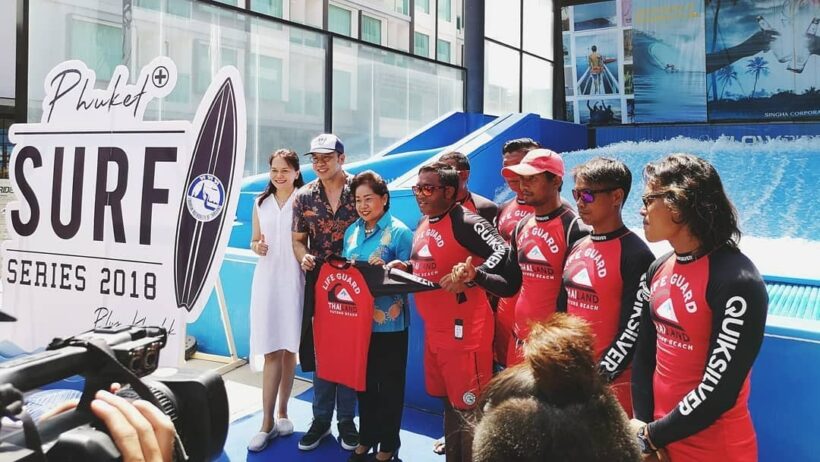 The Tourism Authority of Thailand, Phuket office, in collaboration with Surfing Thailand and the Phuket Surfing Club, is hosting the Phuket Surf Series 2018 from June to October this year.
A media briefing was held yesterday at SurfHouse Phuket in Patong in spectacular sunshine. Just across the road, at Patong Beach, the monsoon surf was surging into the west coast of the island.
Mrs. Kanallottika Kritwutikon, Director of the TAT, Phuket office, says that this year the TAT are supporting the promotion of the Phuket Surf Series. She says this will help to encourage the surfing market as well as tourists who are interested in surfing to travel to Phuket and participate in the event during the Andaman's 'green season', the best time for surfing along the coast.
The event will be held at Patong, Kamala, Kalim, Surin as well as Pakarang Beach in Khao Lak – the final event in the 2018 west coast circuit.
"The TAT believes that this event further reinforces the tourism image of Phuket as a sports destination."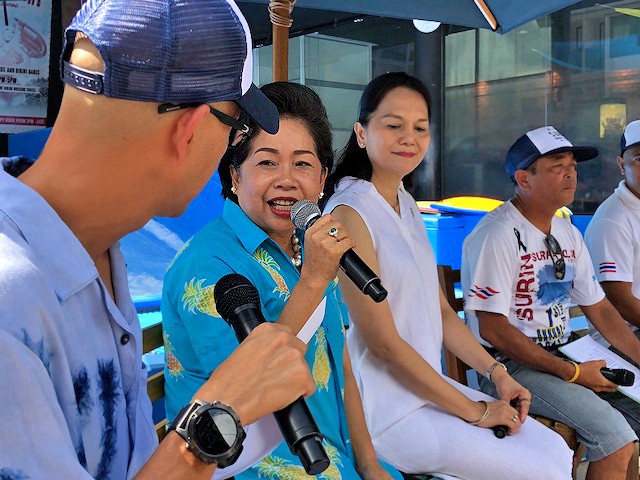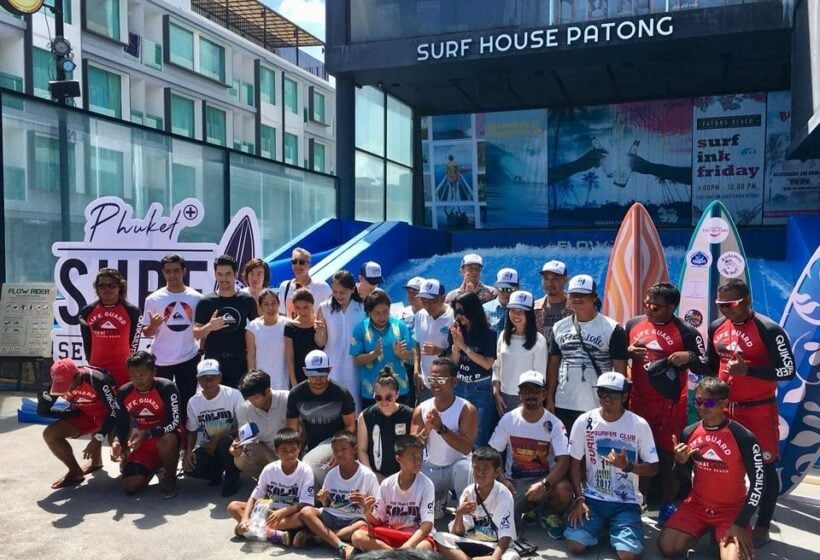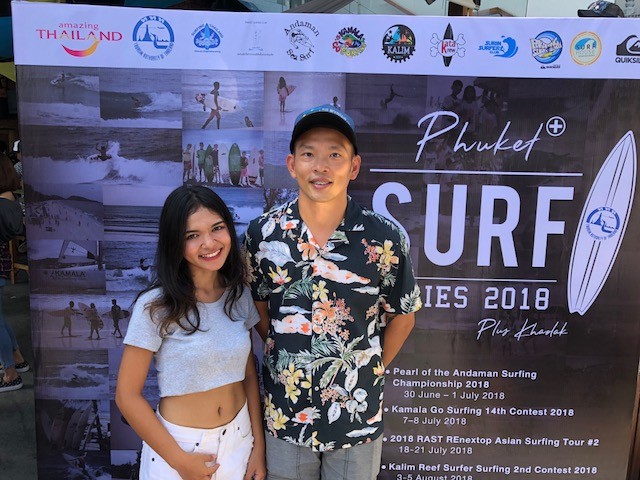 Pearl of the Andaman Surfing Championships
June 30 – July 1. Patong Beach, Phuket.
Kamala Go Surfing 14th Contest
July 7-8, Kamala Beach, Phuket
RAST REnextop Asian Surfing Tour
July 18-21. Patong Beach, Phuket
Kalim Reef Surfer Surfing Contest
August 3-5. Kalim Beach, Phuket
Surin Beach Surfing Contest
September 22-23. Surin Beach, Phuket
Khao Lak Surfing Contest
October 26-28. Pakarang Beach, Khao Lak.
The Thaiger will be covering all surfing events over the next six months. You can follow the events with our partners SurfHouse Phuket as well.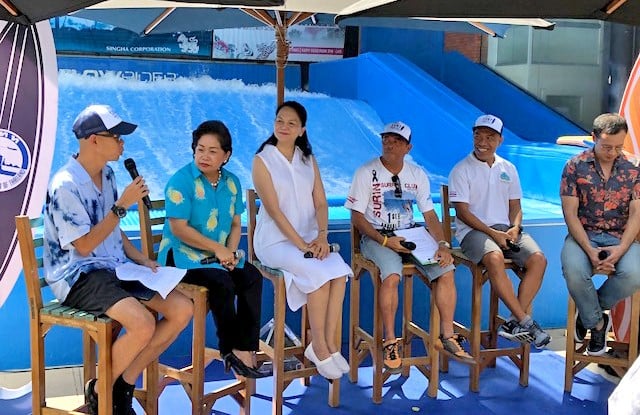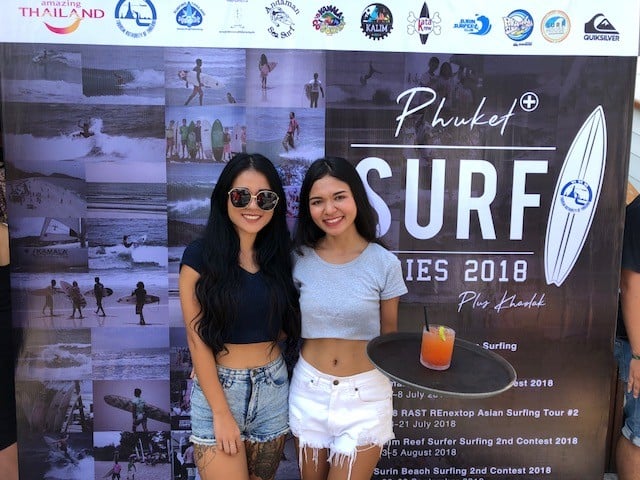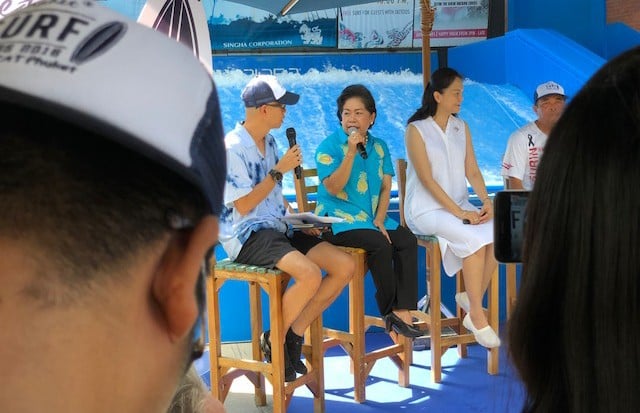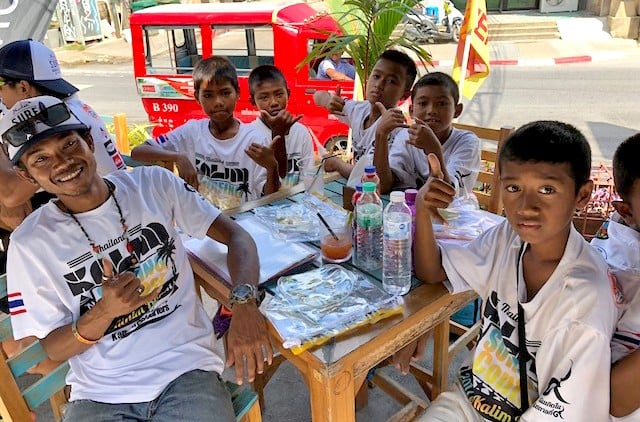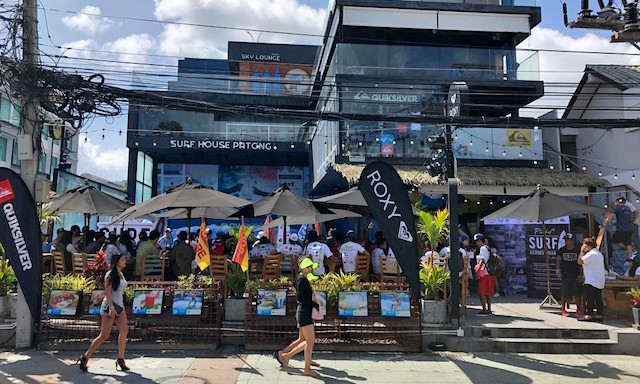 Phuket: Andaman Hotelier and Tourism Fair 2018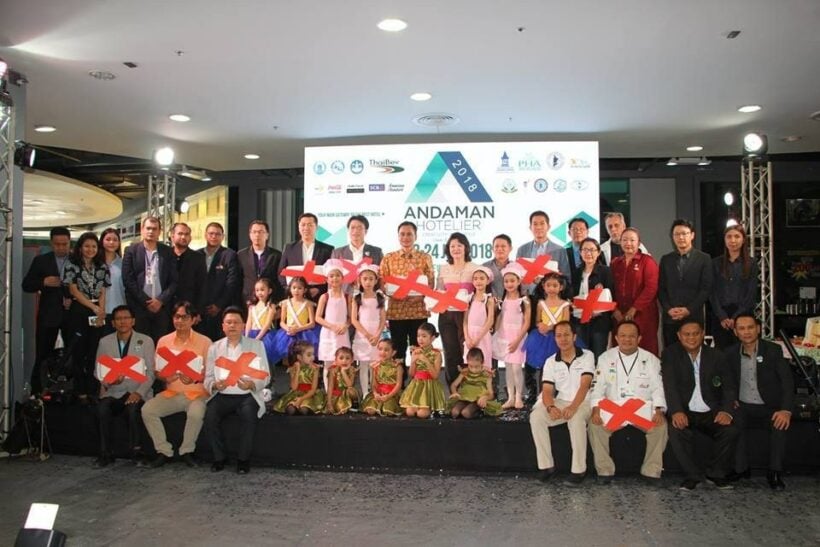 The event is being held on June 22-24 from 10am to 9pm at the Central Festival Home Work's side under the concept Green and Innovation.
The event was officially opened on June 22 by Phuket Vice Governor Thawornwat Kongkaew and Deputy Director of the Phuket Office of Tourism Authority of Thailand Montri Manator.
They say the Fair aims to support and develop hotelier and tourism skills and bring them up to a true international standard. The tourism and hospitality industry are providing advice at the Fair for people wanting to get into the business, special price package tours, seminars and chances to network with people in Phuket's F&B industry.
The Fair's theme this year is under the concept 'Green' and 'Innovation'. Many competitions are being held at the fair such as recycling competitions, bouquet arranging and the cooking of local food.
The Miss and Mr. Andaman Hotelier 2018 competition is also being held with more than hundred thousand baht in prize money.
For more information please visit their Facebook Fan page: Andaman hotelier, or drop into Central Festival East and visit the Fair.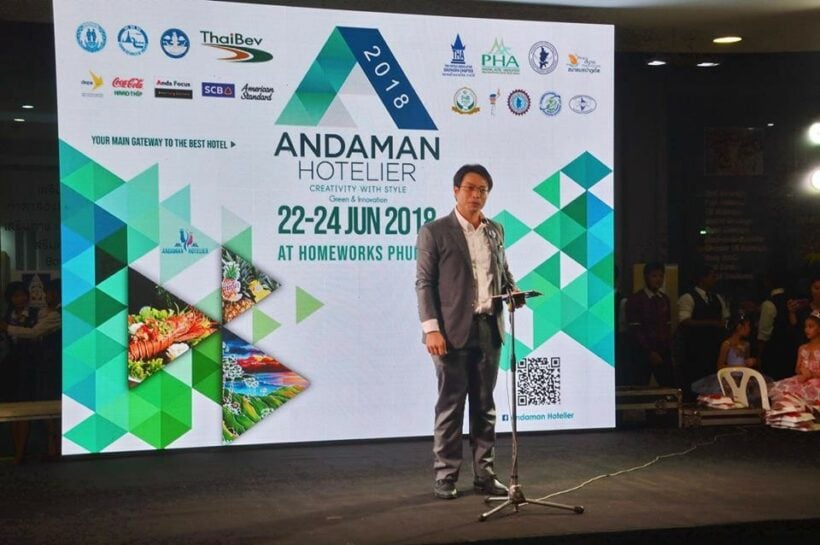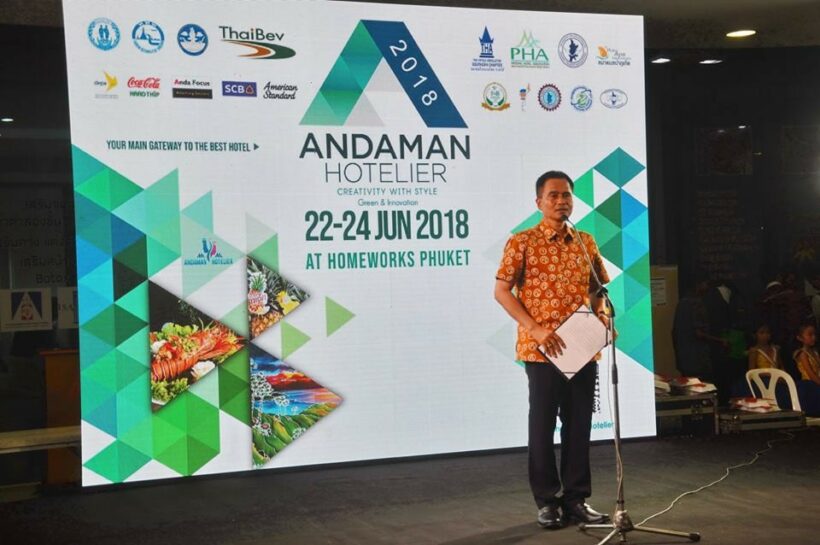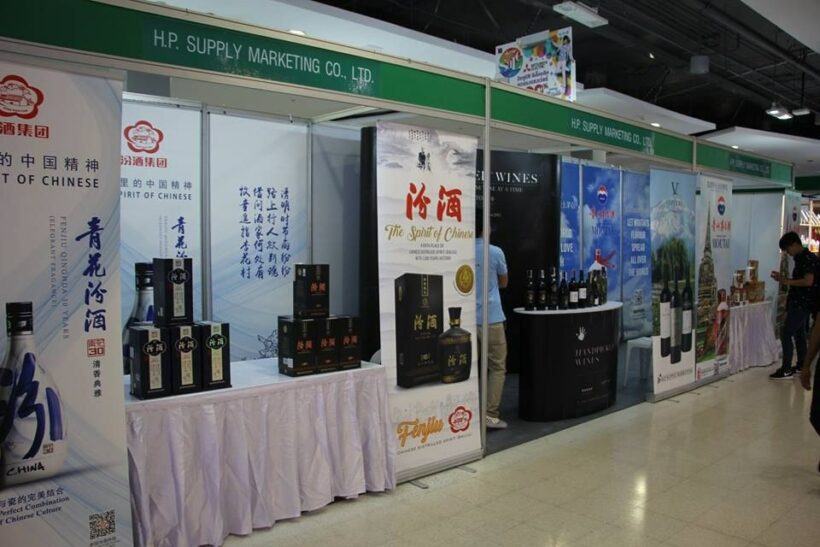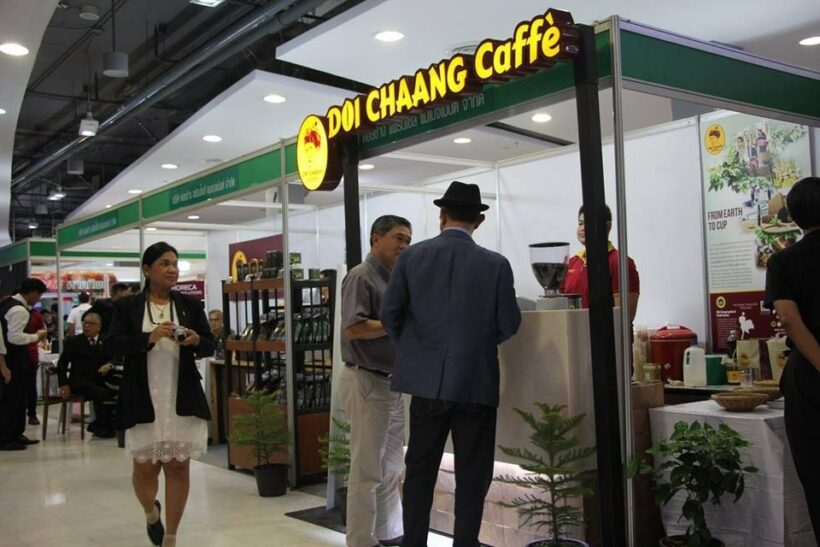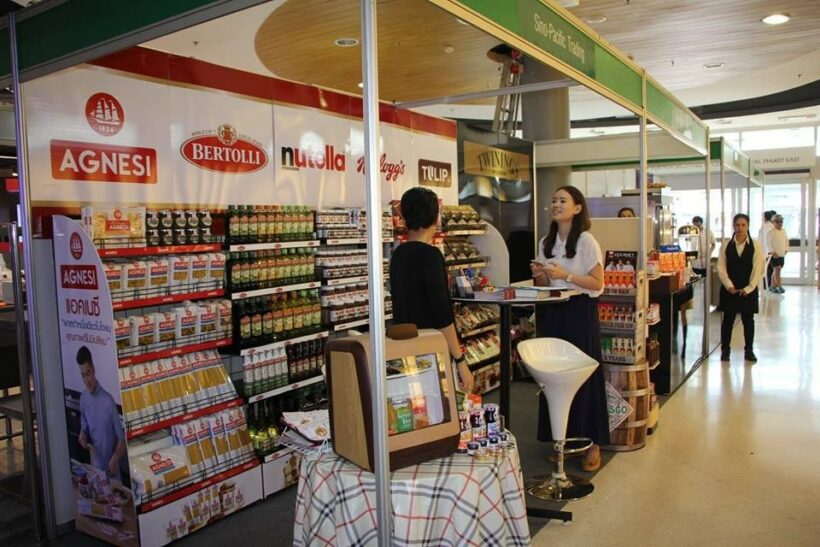 Phuket: Two arrested in Rawai over illegal football gambling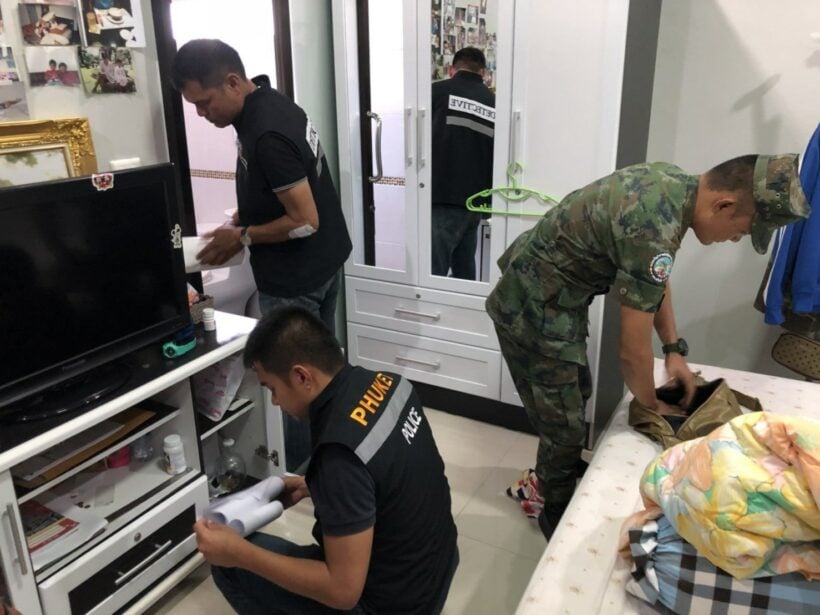 Two Thai men have been arrested in Rawai after they were found to be illegally gambling on World Cup football matches.
Yesterday afternoon a team of officials from the Chalong Police arrested 55 year old Gosri 'Boon' Rueangrit and 30 year old Sriwawut Rueangrit at a house in Rawai.
Police seized four books of loan lists from Gosri, a bank book and football match prediction lists (dated  June 21). The items and the men were taken to Chalong Police Station for further questioning.
Gosri has since been charged with offences relating to the Excessive Interest Rate Prohibition Act and providing illegal football gambling.
Police seized a mobile phone from Sriwawut with a screenshot of the 'lion888.net' website including the username 'la151199' – a football prediction App with predictions and betting odds from June 17-22.
Sriwawut has been charged with illegal football gambling.