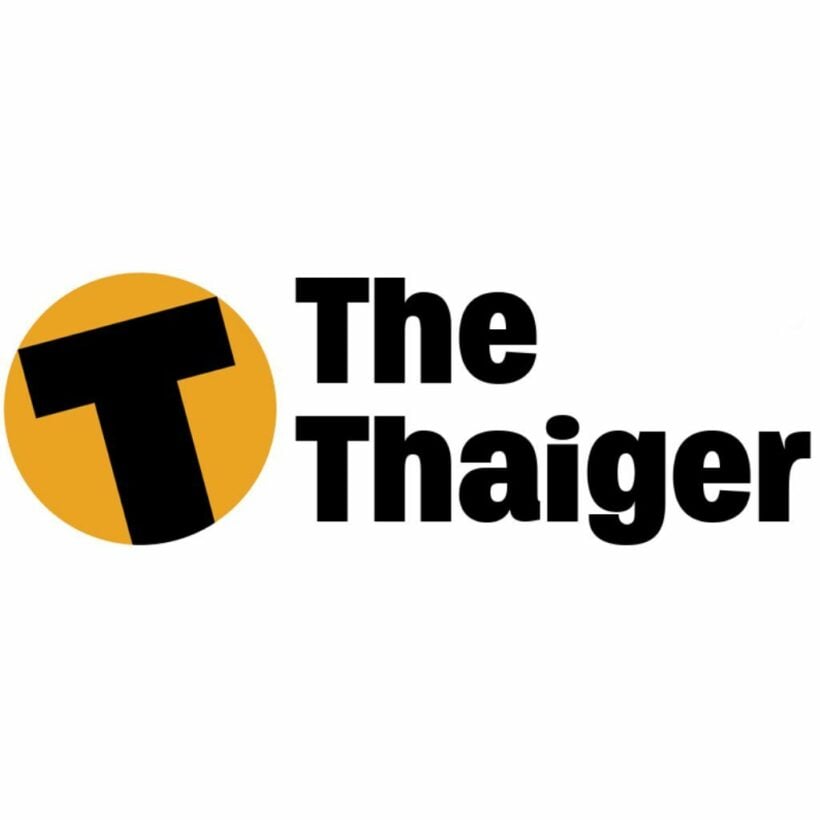 KATHU: On a night of rain, gunfights and car chases, a Phuket Provincial Police drug suppression unit smashed a major ya bah (methamphetamine) ring on June 19, arresting five people and seizing 1,384 ya bah pills and 115,000 baht in cash as evidence in the case.

The operation started with a routine drug bust on June 18 in front of Rungtawee Mansion in Kathu, where Maj Chalermchai Hernsawat of the Phuket City Police and his team arrested Rungsan Pongtrakul for possession of two ya bah pills.

Upon questioning, Rungsan named his supplier as Sayam Jamjantra. Undercover police arranged to buy 20 ya bah pills the following day from Sayam on Soi Irawadee Ketho, in Tambon Kathu.

As Sayam was being placed under arrest, police noticed a red tuk-tuk nearby making a hasty retreat

from the scene. In heavy rains, a patrol car gave chase. The driver of the tuk-tuk fired two shots at the patrol car, the occupants of which returned fire.

Fortunately all the shots missed and there were no bystanders along the road at the time because of the rain, Maj Chalermchai said.

The tuk-tuk driver managed to evade police momentarily, but his vehicle was later spotted parked in front of Sritrang Romyen dormitory. Once spotted by police, the man tried to flee on foot by scaling a wall and running across a rooftop.

The rooftop gave way and the man came crashing to the floor of the house, much to the surprise of its occupants. Saying he was in a hurry, the man foolishly offered them his Thai ID card as collateral, and promised to return the next day to repair the damage.

The man did manage to escape, but the family turned over the ID card to police, who identified the man as Pornchai Limpanich, who was still at-large as this edition went to press.

Already in custody, Sayam identified his supplier as Ketchakart "Kim" Kitpunwong, a resident of SB Park Mansion on Soi Thida. Police found the man in the parking lot of the apartment complex, where they searched his body and uncovered a fully-loaded Glock 17 semi-automatic pistol and 100,000 baht in cash. A search of his room uncovered five bags of ya bah, each containing 200 pills.

In what police consider a coincidence, the alleged leader of the drug ring, also a resident of SB Mansion, happened to pull his car into the parking lot while police were still there.

The man, later identified as Suwit Kaewnit, rammed the patrol truck police used to block the exit. Officers then shot out one of his tires and eventually took him into custody. A body search uncovered 200 ya bah pills, 15,000 baht in cash and an address book containing a list of customers.

A initial search of Suwit's room uncovered a .32- automatic pistol with seven rounds of ammunition, aluminum foil, packs of drinking straws and other equipment commonly used to package ya bah .

Police also took into custody Suwit's roommate Noppateep Petrak, whom they suspect of being a drug user.

A more thorough search a few days later uncovered 164 more ya bah pills in a bag taped underneath the television set.

Maj Chalermchai said the gang members used rented cars to drive to Bangkok, where they bought the drugs in lots of 5,000 to 10,000 pills per trip. Once in Phuket, they could resell the drugs at 500 baht each, he added.

The the suspects were presented at a press conference at Phuket City Police Station on June 20. All were then remanded in custody at Phuket City Police Station except Sayam, who is being held at Tung Tong Police Station.

"The charges will vary from person to person; some will only be charged with using ya bah while others face charges for its sale and distribution as well as weapons charges," he said.

Such drug rings exist in many parts of the island and police will continue to investigate, said Maj Chalermchai.

He specified the Bang Khanoon and Nai Yang areas in Thalang as well as Tambon Sakoo in Muang District as areas of particular concern.
Keep in contact with The Thaiger by following our Facebook page.
Never miss out on future posts by following The Thaiger.
Deceased Phuket expat's body stuck in hospital due to passport mix-up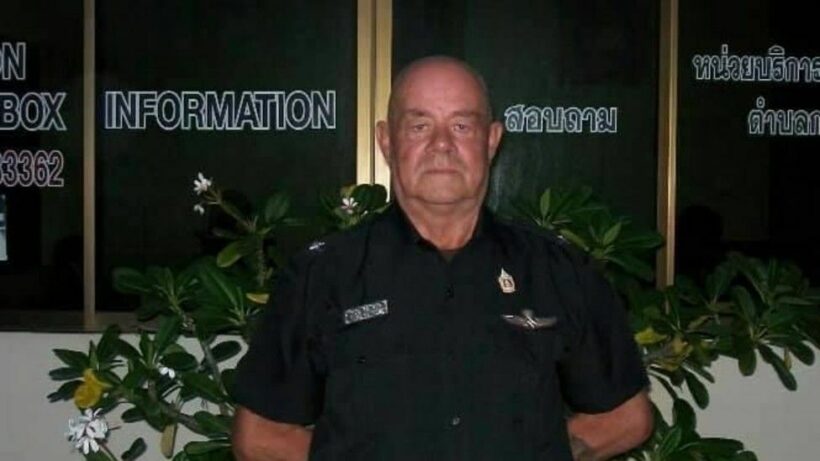 In a nightmarish scenario, a deceased Phuket expat's body is stuck in a Thai hospital as his step‐daughter claims hospital administrators won't release the body due to a passport mix‐up.
Gemma Swift, the step‐daughter of 75 year old David Donoghue, who died 2 weeks ago, says she is pleading with embassy staff in Thailand to resolve, what she says, is purely an administrative issue after Donoghue's passport number at the hospital was from that of an expired one.
Donoghue's current passport was on file with the British Embassy, but because it did not match what the hospital had, his body has remained at the hospital. Swift says it was something that could easily be corrected and the situation was "horrendous" for the family.
"The British Embassy over in Bangkok, they said that because [the number] was from his current passport, they were unable to change the letter. They have said that they won't reissue a letter with the passport number that he's got in the hospital with him."
She said her family planned to arrange a funeral for him in Thailand, then bring his ashes back to the UK. As he retired to Phuket 15 years ago, her family would then take his ashes back to Thailand, as per his wishes, to scatter them.
However, none of his family members were able to travel to Thailand to be with Donoghue in his final days, as the mandatory 14 day quarantine period upon entering Thailand, would not have allowed them to see him.
"I thought this was a basic human right to be able to give somebody a funeral and I accept that there is always going to be red tape…but please just issue a letter and let us bring him home."
She said before Covid-19, family members travelled often to Phuket to visit Donoghue, who once worked for the Thai tourist police. She says the entire ordeal has been heartbreaking as her family was unable to say goodbye.
"That on its own was heart breaking, and now to get this two weeks later, to find out we can't give him a funeral, or get his ashes back, it's just horrendous."
"It's like being on autopilot… once we know we have done everything we can, we can start the grieving process, but at the minute we can't."
A Foreign, Commonwealth and Development Office spokesperson said they are assisting Donoghue's family during the difficult time.
"Our staff are in contact with the local hospital and funeral director to help his family obtain the necessary paperwork to ensure his body is treated in line with their wishes."
If the situation isn't fixed, Donoghue's body will join a mass cremation at the hospital.
SOURCE: BBC News
Keep in contact with The Thaiger by following our Facebook page.
Never miss out on future posts by following The Thaiger.
Thailand News Today | Covid passport talks, Thai Airways heads to court | March 2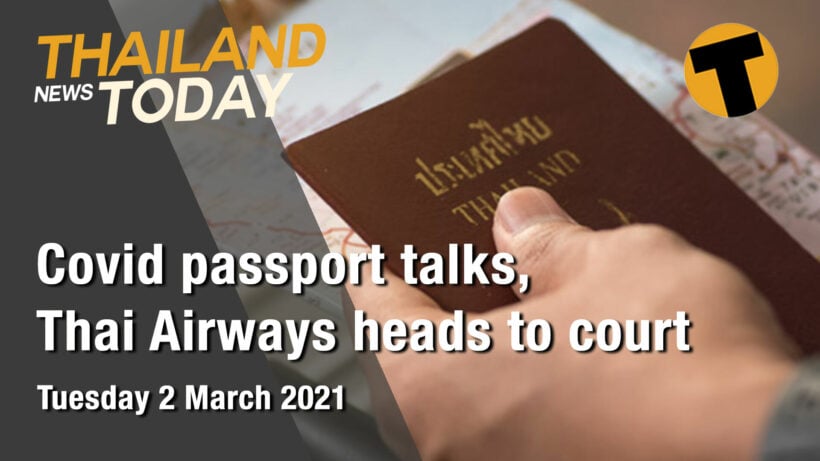 In today's Thailand News Today…. The island of Phuket has a firm plan to get its residents vaccinated leading up to an October opening for tourists, the Thai PM backs up his police over last Sunday's protest violence and Thai Airway's employee union criticises the changes to employee contracts.
But the plan must be approved by the national government by April, if the province wants to open tourism by October 1. Phuket has a resident population of around 300- 400,000 people.
Before you go rushing off to book your plane tickets we'd stress that this is another in a long list of proposals that have not come to fruition and we'd urge patience until the Government approves the plans.
Meanwhile the island has taken delivery of 4,000 doses of the Chinese Sinovac Covid-19 vaccine. Vaccinations started yesterday, with priority given to 1,500 healthcare workers and 500 "at-risk" officials exposed to Covid-19 patients.
On a broader note… Thailand's Tourism Minister says he has asked the Public Health Ministry to approve a vaccine passport scheme aimed at reviving Thailand's devastated tourism sector. According to the Minister, the government is looking to the World Health Organisation to issue a statement on vaccine passports before it makes a final decision on the matter.
The Thai PM, Prayut Chan-o-cha has defended police action against protesters taking part in Sunday's anti-government rally in Bangkok. Officers from the Metropolitan Police Bureau used tear gas, a water cannon and rubber bullets in an effort to drive protesters back from the PM's residence. The PM insists the actions were in line with international standards. He says that police did not violate the protesters' rights.
Thai researchers are claiming that horseshoe bats are not responsible for transmitting the Covid virus to humans. A researcher with the Thai Red Cross Emerging Infectious Diseases-Health Science Centre, says that even though the bats have tested positive for a coronavirus, it is not the strain that is transmissible to humans, and it's certainly not the virus that causes Covid-19.
As Thai Airways tries to sell new contracts and conditions to its remaining workforce, the labour union of the national carrier is challenging changes to the employment contracts, where Thai Airways employees are being asked to agree to changes as part of the bigger financial rehabilitation program.
But a union representative says the new contracts are unfair because it includes fewer leave days and shorter holidays. The union has filed a complaint with the Department of Labour Protection and Welfare.
Keep in contact with The Thaiger by following our Facebook page.
Never miss out on future posts by following The Thaiger.
Police investigate reports of women's underwear stolen from Phuket homes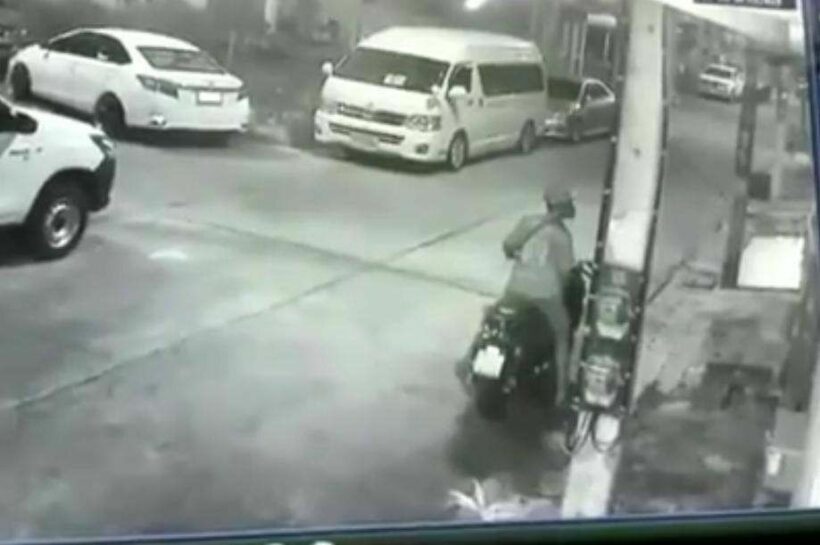 Police in Phuket are looking for a suspect who residents say has been stealing women's underwear. Surveillance camera footage from a resident's home shows a teenager driving through a neighbourhood, then stopping and stealing ladies panties that were hanging up to dry.
One resident told Phuket News that numerous residents in Thalang's Baan Lipon area have reported missing underwear.
"Recently neighbors have been reporting that many items of their underwear have been stolen. Many residents are worried about the man hovering around here trying to steal underwear."
A man told the Phuket News that his wife's underwear was stolen and he's now worried about his family's safety. Another resident says he's also concerned.
"As a resident in this area, I am worried about the safety of the local residents. Underwear has been stolen, something else could happen as well."
In a similar case back in October, a 46 year old man was arrested for allegedly breaking into homes in Ratchaburi and stealing women's underwear. Police says they seized 70 pairs of panties.
SOURCE: Phuket News
Keep in contact with The Thaiger by following our Facebook page.
Never miss out on future posts by following The Thaiger.