Phuket
Phuket's Grumpy Old Men to remember expat Little John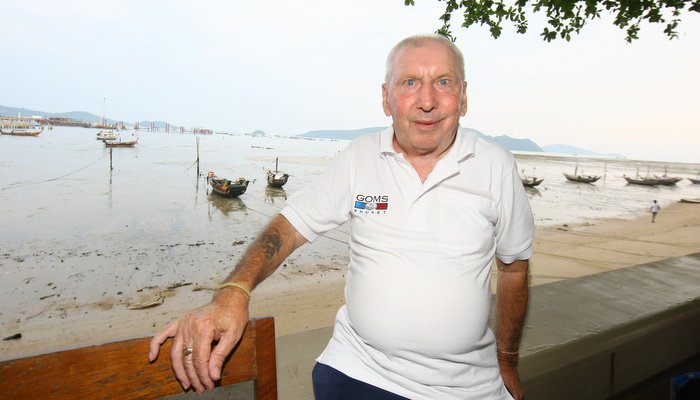 PHUKET: The island's Grumpy Old Men Society (GOMS) will hold a memorial service in Rawai tomorrow in honor of a special request by Phuket expat John Devenport, who died last year (story here).
The event at Gig's Jam Club will start at about 8pm, with the Thai band Cold Chilli playing into the night.
"John passed away in England and his son Tony has now brought Little John's ashes back to his adopted home of Phuket to fulfill his father's last wishes – to have his ashes scattered at Promthep Cape," said Brad Kenny, long-term Phuket expat, GOMS member and friend to Mr Devenport.
"That will be accomplished in a private ceremony."
Mr Devenport loved music and got to know most expat musicians around the island, and became friends with Tony "Chainsaw" Wilson, explained Mr Kenny.
"John requested a wake at a watering hole in Phuket where a band was playing and where Tony 'Chainsaw' Wilson could sing a few of his favorites for everyone," he said.
"GOMS meetings are not the same without Little John. He was not a Grump, and many times he stopped other grumps' arguments with a few kind and logical words.
"As the Phuket Invitational Rally gets closer, it just will not be the same without Little John, a man that in reality was truly bigger than life."
Mr Devenport, with more than 40 years of rally experience, was a driving force behind what became the annual Phuket Invitational Car Rally (story here) and was involved in many other charitable events spearheaded by GOMS.
For a map to Gig's Jam Club in Rawai, click here.