Phuket tourism: tax threat adds to island's woes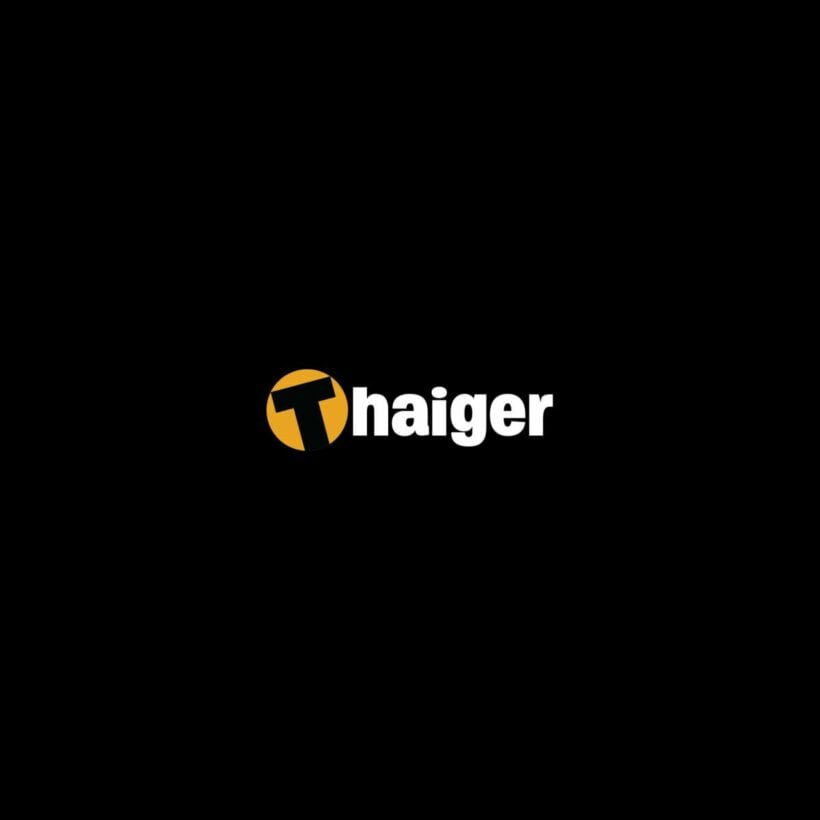 Phuket NEWS Hound
– A daily digest of news from around the world compiled by Gazette editors for Phuket's international community
PHUKET: The tourism industry in Thailand, most notably Phuket, is bracing itself for the negative impact of the UK government's proposed further increase in Air Passenger Duty (APD), scheduled for November 2010.
Travel Daily News reports that members of the Pacific Tourism Leaders' Forum, meeting in Sydney, are calling the tax 'ill conceived and draconian'.
The planned increase in APD adds significant additional costs to business and leisure travel from the UK to almost anywhere Asia, including Phuket.
A family of four travelling from the UK to any destination in Band D (distance of 6,000 statute miles or more) faces a travel bill of 340 pounds sterling. In January 2007, that same family paid just 80 pounds.
The impact will be even more severe for Asia if other European nations choose to adopt this type of tax on travel.
Bollywood stars in Phuket
Indian superstar couple Shilpa Shetty and Raj Kundra have chosen the tropical island paradise of Phuket for a relaxing break.
The couple plan to arrive in Phuket this weekend and will spend five days at the Six Senses Destination Spa on Naka Yai Island, off the east coast of Phuket near Ao Por.
According to Mid-day.com, which claims to publish "every star's personal diary…from Monday to Friday," the couple have booked a special pool villa suite as they do not wish to be disturbed by anyone.
End to protests in sight
Canada.com
Thailand's anti-government protesters agreed yesterday to try to settle their differences with the government to prevent more bloodshed, raising hopes of an end to a tense crisis that has claimed 27 lives.
But the "Red Shirts" said they would not end their mass rally in the heart of the capital yet, calling on Prime Minister Abhisit Vejjajiva to make clear when he will dissolve parliament for elections, and when he will start to withdraw troops.
"Red Shirt leaders unanimously agree to join, and welcome, the reconciliation roadmap proposed by the prime minister to prevent further loss of life," protest leader
Veera Musikapong announced yesterday from the rally stage.
Reconciliation begins
AFP
Thai authorities are ready to discuss an amnesty for anti-government protest leaders as part of a proposed reconciliation roadmap to November elections, a government source said Tuesday.
Arrest warrants have been issued for many top leaders of the "Red Shirt" movement, which has been protesting in Bangkok since mid-March despite a ban on rallies under a state of emergency in the city.
According to the Bangkok Post newspaper, the government is open to talks about an amnesty for people who have violated the ban on gatherings, but not for those who have committed criminal offences.
Protest dispersal tactics
The Nation
After a month of red-shirt protests at Rajprasong intersection in Bangkok, the government feels compelled to take some serious action following a barrage of public complaints over its indecisiveness and vacillation.
It proposed yesterday to send in some armoured vehicles to support troops and police in clearing out the protesters.
There has also been a suggestion of spraying protest areas with salt water to cause discomfort to the protesters and aid dispersal.
The government is aware that the red shirts and their combatants have stockpiled weapons, ranging from assault rifles, rocket launchers and an assortment of small arms.
Economy enjoys some relief
BusinessWeek
Thailand's baht rose and the cost of protecting the nation's sovereign bonds from default decreased after Prime Minister Abhisit Vejjajiva proposed holding a November 14 election, a move that may end eight weeks of deadly protests.
The SET Index of Thai equities may also gain on this.
"This is definitely a positive step for the baht," said Parson Singha, chief markets strategist in Bangkok at Hongkong and Shanghai Banking Corp. "It's a relief that the [protest] situation will not become as bad as people expected."
In April, foreign investors sold $127 million more of Thai shares than they bought, but net foreign purchases of Thai equities for the year to date stand at a bullish $1.18 billion.
— Gazette Editors
Want more from the Thaiger family?
📱 Download our app on Android or iOS for instant updates on your mobile
📧 Subscribe to our daily email newsletter
👍 Like/Follow us on Facebook
🔔 Subscribe to or Join our YouTube channel for daily video updates
12 Covid-19 violators busted drinking on Patong Beach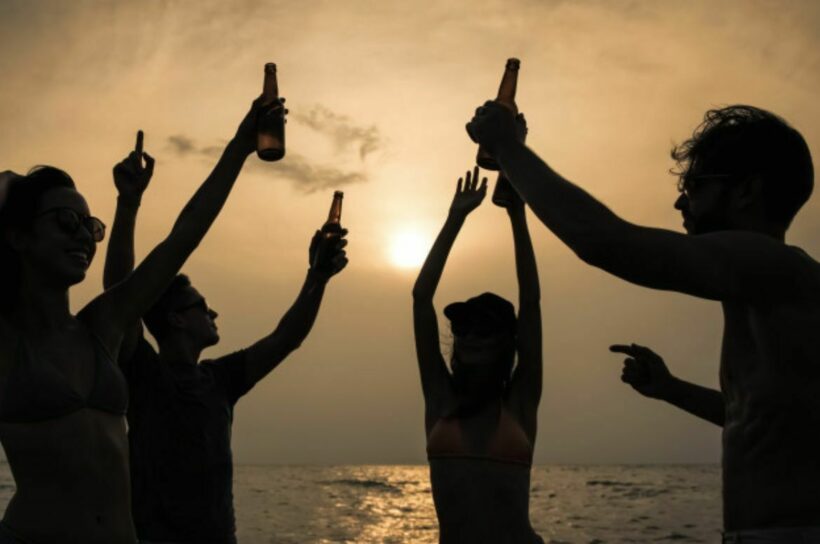 12 violators of Covid-19 restrictions, of Thai and foreign origin, have been arrested and taken into custody by police for gathering and drinking in public on Patong Beach. The Covid-19 measures currently in place in Phuket ban all get-togethers involving alcohol, limiting the number that can drink together to just 2 people. The group were arrested for violating this order and for drinking in public.
According to the police the group had 3 foreign men in it along with 5 Thai women and 3 Thai ladyboys, so for those keen at maths the details of the 12th person were not revealed. The Covid-19 rule violators were arrested Friday night in Patong on the walkway along the beach on Thaweewong Road, the popular beachfront road.
Police noted the specifics of their liquor stash, confirming that the group had 2 bottles and 8 cans of Thai beer, 2 imported beers, 4 wine coolers, 4 soda waters, and 2 bottles of Thai liquor. The stash was confiscated by the police.
The perpetrators were brought to Phuket town to the Phuket City Police Station. There they were met by the Phuket Vice governors and medical personnel from Vachira Phuket Hospital. The medics administered swab sample Covid-19 test to each member of the group of restriction violators.
The Vice Governor reminded people that these restrictions were put in place after more than 20 people tested positive for Covid-19 from a small group of people drinking together. That is why the regulations allow just two people together when alcohol is involved. He stressed that police and government officials have been instructed to crack down on violators to try to quickly curb the spread of Covid-19 for a chance at reopening to international tourism July 1st.
Officials asked the public to work together to attempt to eliminate the spread of Covid-19 in Phuket and instructed anybody who sees violators of the Covid-19 restrictions to contact the police immediately. Sentence and fine details were not yet available for the group of 12.
SOURCE: The Phuket News
Want more from the Thaiger family?
📱 Download our app on Android or iOS for instant updates on your mobile
📧 Subscribe to our daily email newsletter
👍 Like/Follow us on Facebook
🔔 Subscribe to or Join our YouTube channel for daily video updates
Covid-19 mask violators in Phuket forced to exercise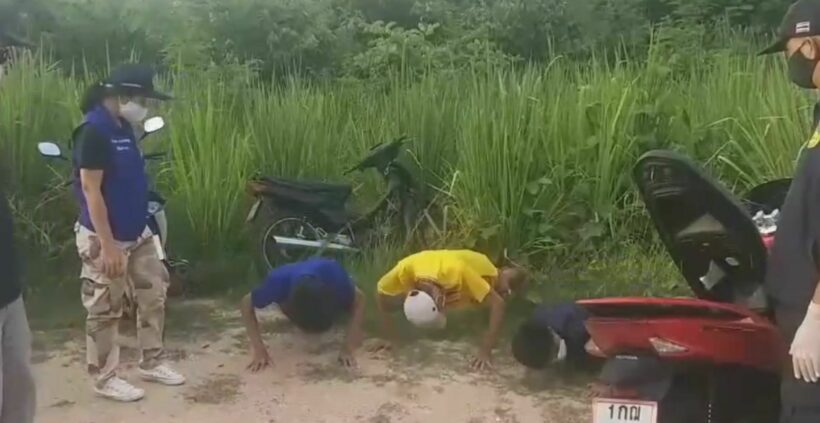 For those who have more pounds on their body than pounds in their pocket, exercise punishment seen in Phuket yesterday for mask violators may or may not be welcome. Officials have walked back the strict 6,000 baht punishment for the first warning against someone not wearing a mask and were spotted forcing those who have gone out without a mask to do exercise on the street.
The people forced to exercise were at a Covid-19 checkpoint in the Rawai subdistrict, where the Chalong Police along with local medical workers were checking people yesterday. The checkpoint was set up in an effort to push one hundred per cent mask compliance to stop the spread of Covid-19 on Phuket.
Not only were they checking everyone who passed by to make sure they had their masks, but also to correct those who were wearing their masks improperly. We've all seen the people who seem to think that a mask on their chin or underneath their nose is somehow just as effective as a properly worn mask, or at least that they can get away with "wearing a mask" while limiting their personal inconvenience.
Officials were quick to point out that the overwhelming majority of people passing through the checkpoint, both foreigners and Thai, did have their masks with them and were wearing them properly. But they did catch more than 10 people not wearing their face mask or not using them correctly.
Authorities decided to let them off with a first soft warning by moving bodies instead of moving baht. Police made violators do exercise right there on the street in hopes of shaming them into making better decisions next time. All violators did have their names and details taken down with a promise that if they were caught again proper traditional fines would be handed down.
No word yet on any plans to make this punishment into a Tik-Tok Channel.
SOURCE: The Pattaya News
Want more from the Thaiger family?
📱 Download our app on Android or iOS for instant updates on your mobile
📧 Subscribe to our daily email newsletter
👍 Like/Follow us on Facebook
🔔 Subscribe to or Join our YouTube channel for daily video updates
Thai public health and tourism ministers on Phuket to push the July 1 Sandbox reopening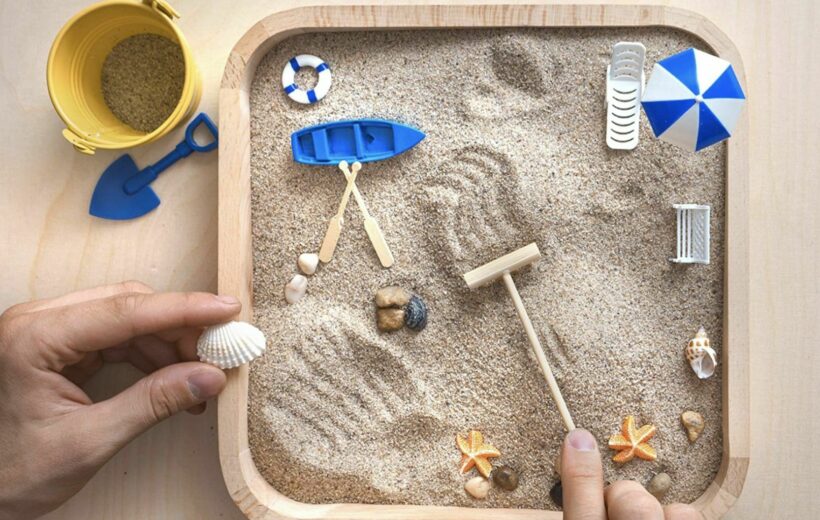 Bangkok has sent a couple of ministerial heavyweights to Phuket today to keep pushing the July 1 'Sandbox' bandwagon, insisting that Phuket will open to fully vaccinated tourists from July 1.
The Deputy PM and Public Health Minister Anutin Charnvirakul ,along with the Sports and Tourism Minister Phiphat Ratchakitprakarn, are doing the island PR tour today delivering a message from the PM Prayut Chan-o-cha who is confirming that Phuket will open to fully vaccinated international tourists from the start of July.
Phuket has continued to rack up between 10-20 new Covid infections each day over the past week and still has hundreds of people listed as 'active cases'. As of today 22% of the island has been vaccinated.
The original Phuket Sandbox model was intended to be quarantine-free. That issue was not made clear during today's PR trip from the 2 ministers. The full details of how Phuket will open to international tourists, how those tourists might get to Phuket, or where they will visit on an island with its tourist infrastructure shutdown, have not been provided at this stage. It has also not been discussed how long the international tourists will have to remain on Phuket before travelling to other parts of the country.
The Phuket Governor welcomed the prime ministerial delegation to Provincial Hall at lunchtime saying that Phuket would progress with its plans to launch the Phuket Sandbox from July 1.
"All stakeholders who are frontline warriors working to solve the problem of the Covid epidemic situation have earned the goodwill and concern from Prayut Chan-o-cha, who also believes that Phuket is ready to prepare for the opening of the Phuket Tourism Sandbox on July 1 for sure."
Phuket Province generated several hundreds of billions of baht of income for the country per year and Thailand relies heavily on tourism income. Indeed, second to Bangkok, Phuket was the government's golden goose delivering decades of high tourism receipt returns.
Speaking to The Phuket News, Anutin said…
"The government is ready to act as soon as possible. This has been clearly proved, such as by the large number of vaccine doses that Phuket has been allocated to vaccinate the people in the area to cover all groups and be as safe as possible as the 'Phuket Model'.
"When the economy is good, everyone gets better, so use patience to believe that good things will follow".
Another 100,000 Sinovac vaccines arrived on the island to be formerly handed over today by Minister Anutin. An additional 100,000 doses will arrive on Tuesday.
AstraZeneca vaccines are also due to arrive from June, daily reserved for people over 60 years old or people who have other health conditions which require the AZ vaccine instead of the Chinese manufactured Sinovac.
SOURCE: The Phuket News
Want more from the Thaiger family?
📱 Download our app on Android or iOS for instant updates on your mobile
📧 Subscribe to our daily email newsletter
👍 Like/Follow us on Facebook
🔔 Subscribe to or Join our YouTube channel for daily video updates