Phuket
Phuket tourism business crackdown nets four companies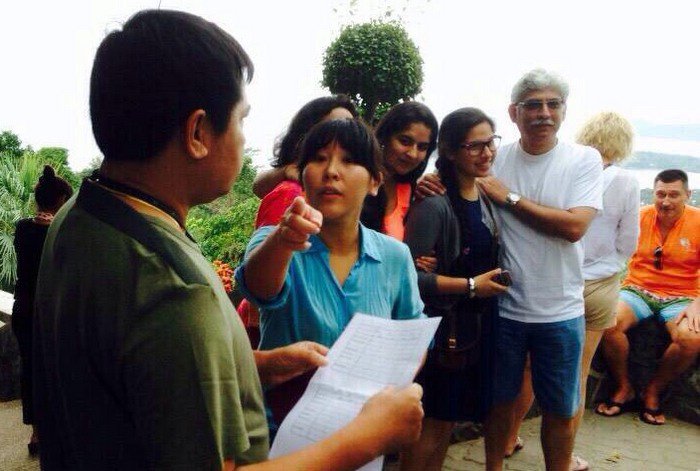 PHUKET: Officers have shut down four tour companies within the last two weeks, as the Ministry of Tourism and Sports (MOTS) Phuket office cracks down on illegal tour practices.
Sub Aqua Dive Center on January 5 was forced to stop providing snorkeling and diving excursions following the closure of Hou Hai Diver Co Ltd on December 31 (story here).
"The company S.A.D.C. Co Ltd originally had all their paperwork in good order, with the company having three registered directors: two Thais, Suthin Kiridej and Noi Kiridej, and one British national, Kerry Leach," explained Santi Pawai, director of the MOTS Phuket office.
"However, we checked our database, and when they renewed their license at the Department of Business Development Phuket office, there was only one director: British national Marc Francis Pariti. It is illegal for more than half a company's directors to be foreigners."
The company was told that they could remain open, but could only do so as a retail center. Mr Pariti was banned from registering a company for tourism or guiding services for five years, explained Mr Santi.
"Quite simply, I made a mistake," Mrs Leach told the Phuket Gazette. "When I left Thailand in September 2013, I had to remove myself as managing director of S.A.D.C. Co Ltd. This was done, but unknown to me, the lawyer actually removed all directors: myself and the Thai parties involved in the company. Marc Pariti was then made managing director, but it went unnoticed to us that there was no Thai Director on the company registration.
"We became aware of the situation when we submitted the bi-annual renewal of our TAT [Tourism Authority of Thailand] license in early last month.
"The staff at [the] TAT [office] were very helpful and apologetic since all other company papers and finances were in perfect order, but of course it is illegal to operate without a Thai director. We realized that the only solution was to close the operations of S.A.D.C. Co Ltd and start up a new company.
"Given it was the peak of high season, the TAT allowed us to operate to full capacity until January 5, 2015 (since our current TAT license was due to expire on January 7, 2015). We were very grateful to the TAT for this and it was fully anticipated when the TAT chief arrived at our booking office on January 6, 2015 to cancel our current TAT license and to advise us on the next step."
Mrs Leach explained that a new company was already being set up with no foreign directors.
"We have been assured by the TAT that we will receive our full license to operate within the next two to four weeks, so we hope to be fully operational as the professional diving company people know and love by mid-February," Mrs Leach said.
After officers put a stop to non-retail ventures at Sub Aqua Diving Center, Mr Santi also revoked the license of Pink Angle Travel Co Ltd in Patong.
"The company received its first warning from me in November concerning their use of foreign employees as sales representatives and guides," Mr Sanit said.
"However, they persisted, so we had to revoke their license. We cannot allow them to damage Thailand's tourism industry."
Thitaree Watthanathanyanonm, the director of the company, was banned from registering a company for tourism or guiding services for five years.
Mr Sanit confirmed that Pink Angle Travel had been completely shutdown.
The last of the four companies tangled up in the recent crackdown was BG Holiday Co Ltd.
Russian national Yuliya Tsybiktarova, 29, was caught by plainclothes Tourist Police officers as she escorted seven foreigners from a van and described the scenery at Karon View Point to them.
The officers took photographic and video evidence before presenting themselves and asking Ms Tsybiktarova for her tour guide license, which she was unable to produce as she is not a Thai national.
"Inside the van, we found tour package brochures. She told us that she was the manager of a tour company called BG Holiday," said Capt Urumporn Koondejsumrit of the Phuket Tourist Police. "We brought her down to the station and discovered that she hadn't finished registering for a tourism business license."
Ms Tsybiktarova was charged with being an illegal tour guide and her company faces penalties for operating a tourism business without proper licensing.
— Voratuss Intasee